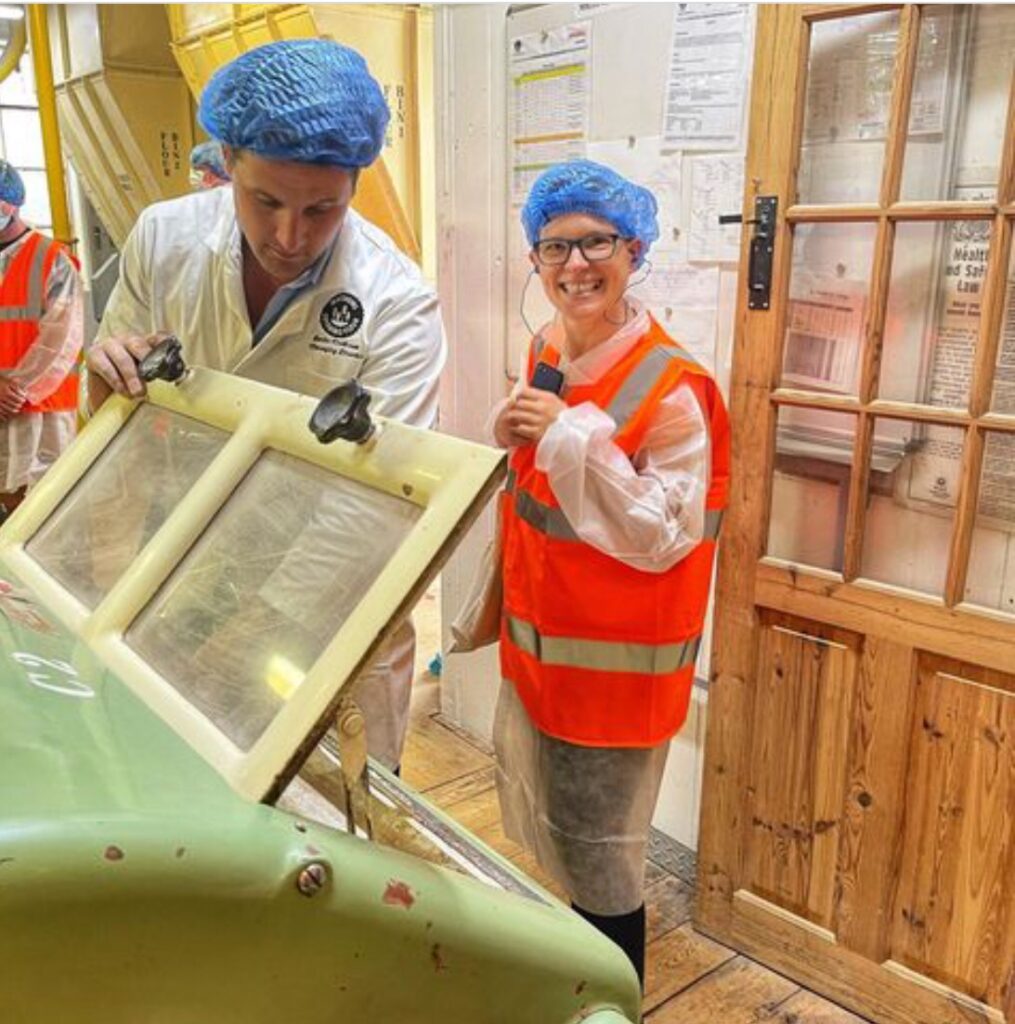 Who fancies joining me for lunch….? For a long time I've wanted to organise some kind of get together for lots of us to be able to meet in person, but the world has had other ideas….NOW we can do it…
So…I invite you to join me for…
🌟🌟🌟🌟 a day of 'foodbod, flour and food' 🌟🌟🌟🌟
Join me, and Bertie Matthews from Matthews Cotswold Flour, on 3rd May in the heart of the beautiful Cotswolds, just up the road from his flour mill. There will be us, and you, some short talks, but mostly a chance to mingle and meet us and one another and talk and chat and laugh and share IN PERSON finally, plus enjoy some fantastic food in a fabulous venue.
And, if that isn't enough, there's a chance of a mill tour (hence the glamorous photo of me when I was there!), and you'll go away with a goodie bag filled with gifts from me, and the guys at Cotswold Flour, and a copy of delicious. magazine, and the chance to win one of our sourdough boxes.
How good does that sound???
So if you fancy joining us, use the link below to book your place. I can't wait to meet lots of you!
Click here to book.
Please note that numbers are limited so please do grab a place if you want to come. If you would like to come but can't on this occasion or plan to visit the UK at a later date, I promise that I will be planing more events later in the year, I want to meet as many of you as I can!
Hopefully see you there 🥰🥰🥰