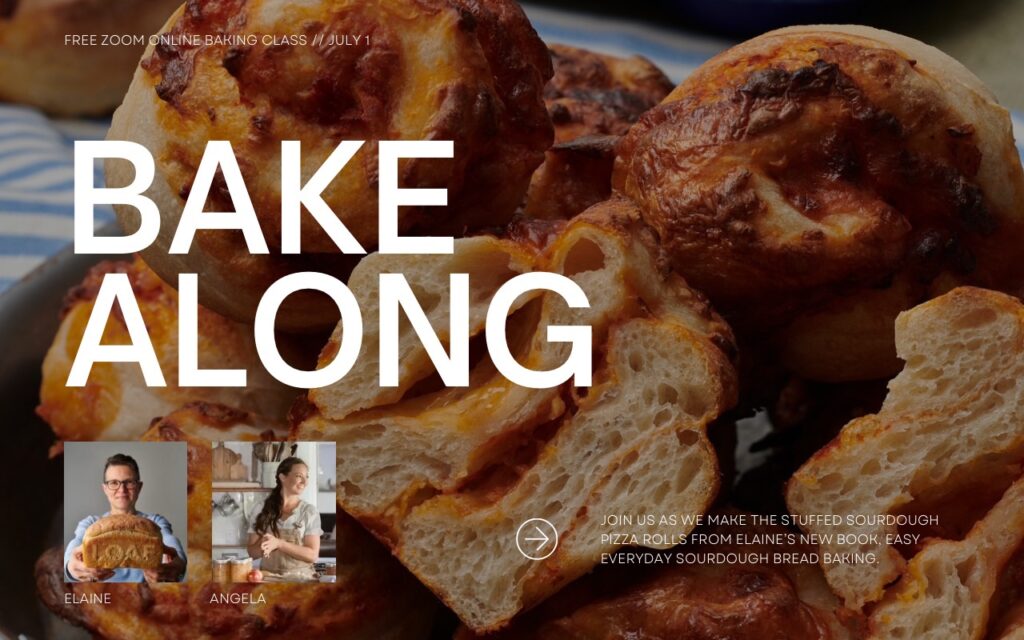 Let's bake together all over the world, in our own kitchens, all at the same time!
What's happening:
On Saturday 1st July, Angela (see below) and I invite to join us in our kitchens for a zoom 'Bake Along' : join us as we make the stuffed sourdough pizza rolls from my new book, Easy Everyday Sourdough Bread Baking. Watch us as we make, share, chat, swap tips, and mostly, HAVE FUN with all of YOU 🌟🌟🌟🌟
A perfect opportunity to make my new recipe with me and Angela, make it in your kitchen with friends, family, children, grandchildren, nieces, nephews, anyone who fancies playing with dough…lots of fun AND tasty food!!! Perfect to eat IMMEDIATELY, for your Saturday night, weekend plans, or 4th July celebrations. I highly recommend making a couple of doughs ready to play with – I will!
🌟 Join us at 10am EDT US time/3pm UK time/please convert to your time zone 🌟
What we will provide:
The full recipe for my stuffed pizza rolls, Angela's recipe, and tips for her homemade tomato sauce.
Details of everything you will need for the event including the dough and at what stage it needs to be, details for fillings, utensils, baking tray etc. and alternative options. If you don't fancy a pizza filling, I'll provide alternative ideas for using the same dough.
If you are not a sourdough baker, you are welcome to join in with a yeasted dough.
🌟 Make and bake and learn and share 🌟 and as you're making and baking/once you've baked them, post online and tag us so that we and the world can see the fun we've had!
We look forward to welcoming you into our kitchens!
Timing: 60-90 mins.
You will see Angela and I onscreen, and the brilliant Keanu will be on hand behind the scenes to read and forward any questions during the event.
How to book a place:
Click on this link to book your place. There is no charge for this event. If you want to join and just observe you'll be very welcome.
Who we are: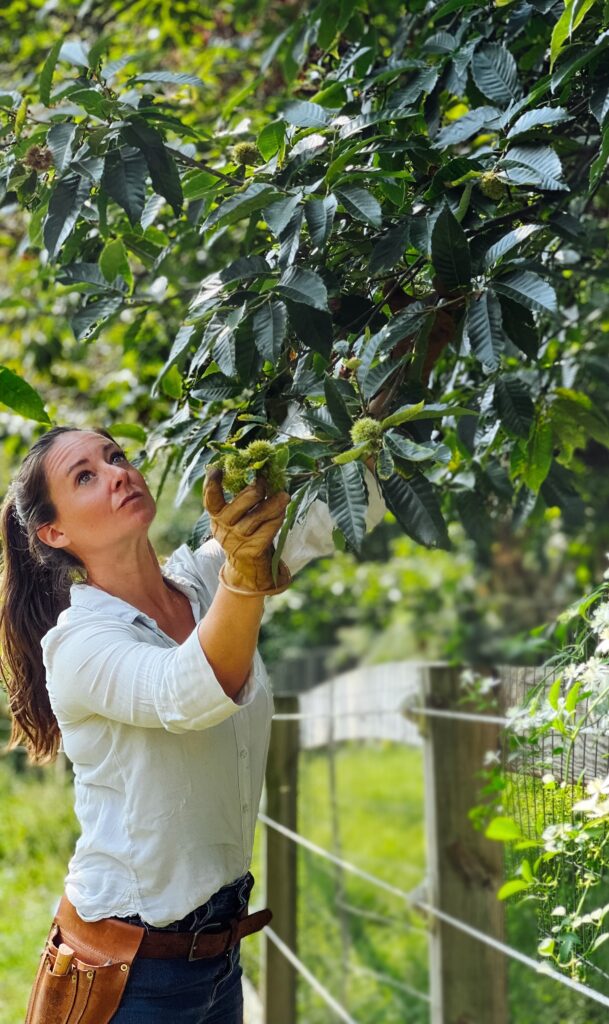 Angela Ferraro-Fanning is a permaculture homesteader in central New Jersey. She believes in regenerative homesteading practices that mimic patterns in nature. The six-acre historic farm is home to Clydesdale horses, honeybees, sheep, ducks, geese, guinea fowl, a small orchard, hobby vineyard, and food forest gardens. Angela is the author of several books including The Little Homesteader series, The Harvest Table Cookbook, and The Sustainable Homestead. She also co-hosts a podcast called HOMESTEADucation.
Web: Axeandroothomestead.com
IG, TikTok: @AxeAndRootHomestead
YouTube: Axe And Root Homestead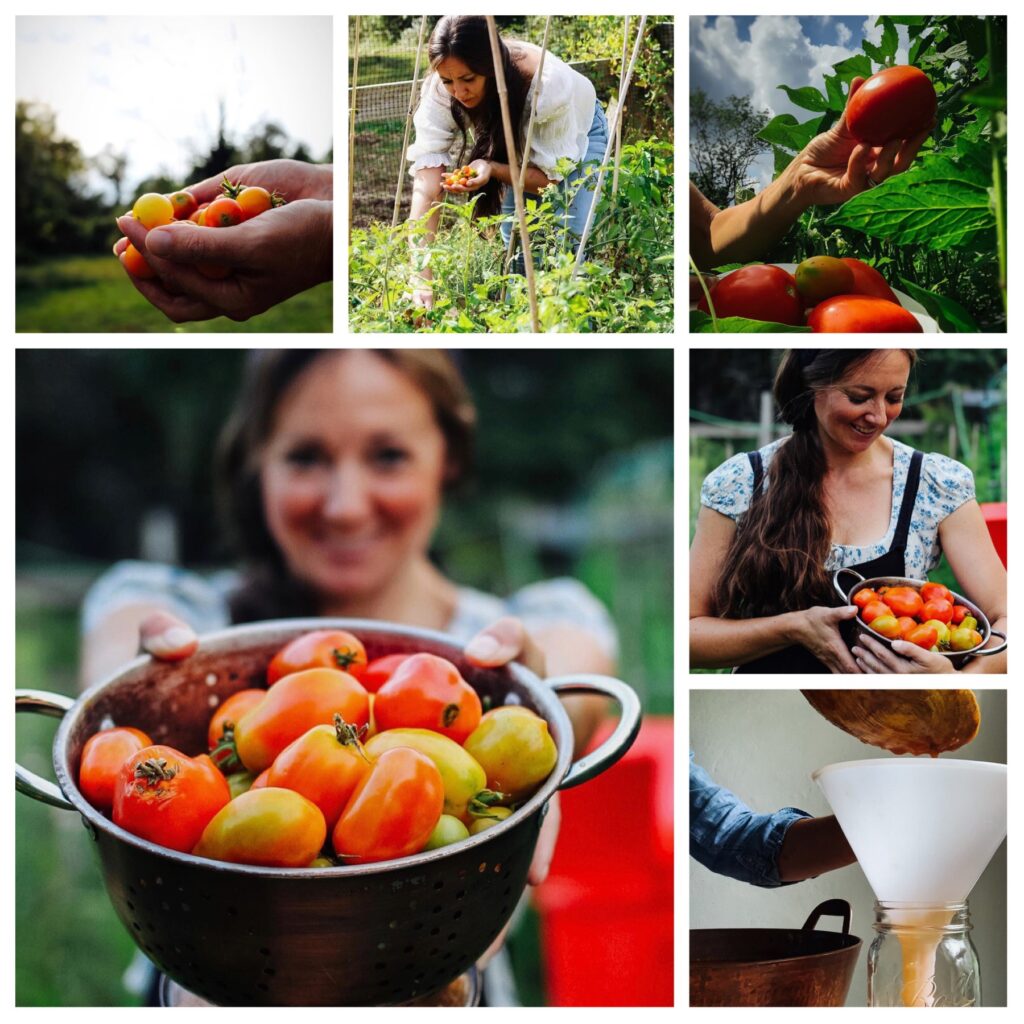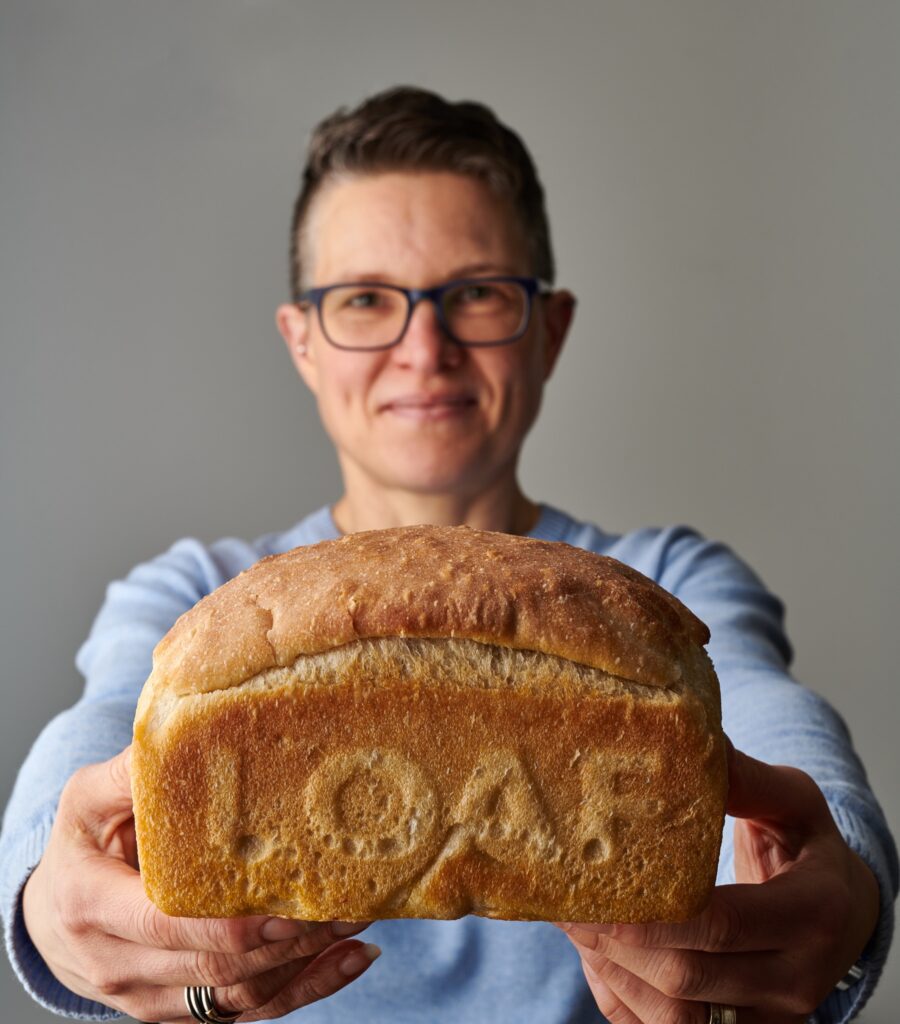 Elaine from Foodbod Sourdough, is a sourdough baker, cookbook writer and teacher, but mostly a sourdough 'simplifier'. The key focus of everything she does, and shares, is to show how truly simply sourdough can be made. Elaine removes the complication and unnecessary steps, and often the fear, that can come with making sourdough, and shows bakers all over the world how they can easily make their own healthy, tasty bread, week in, week out, in their home kitchens, to suit their lifestyle and timings.
Elaine also hosts a podcast all about food, The Foodbod Pod.
Website: https://foodbodsourdough.com/
Instagram: https://www.instagram.com/elaine_foodbod/
Facebook: https://www.facebook.com/foodbodsourdough
YouTube: https://www.youtube.com/c/foodbodSourdough
🌟 SEE YOU ON 1st JULY: Click on this link to book your place 🌟