</p>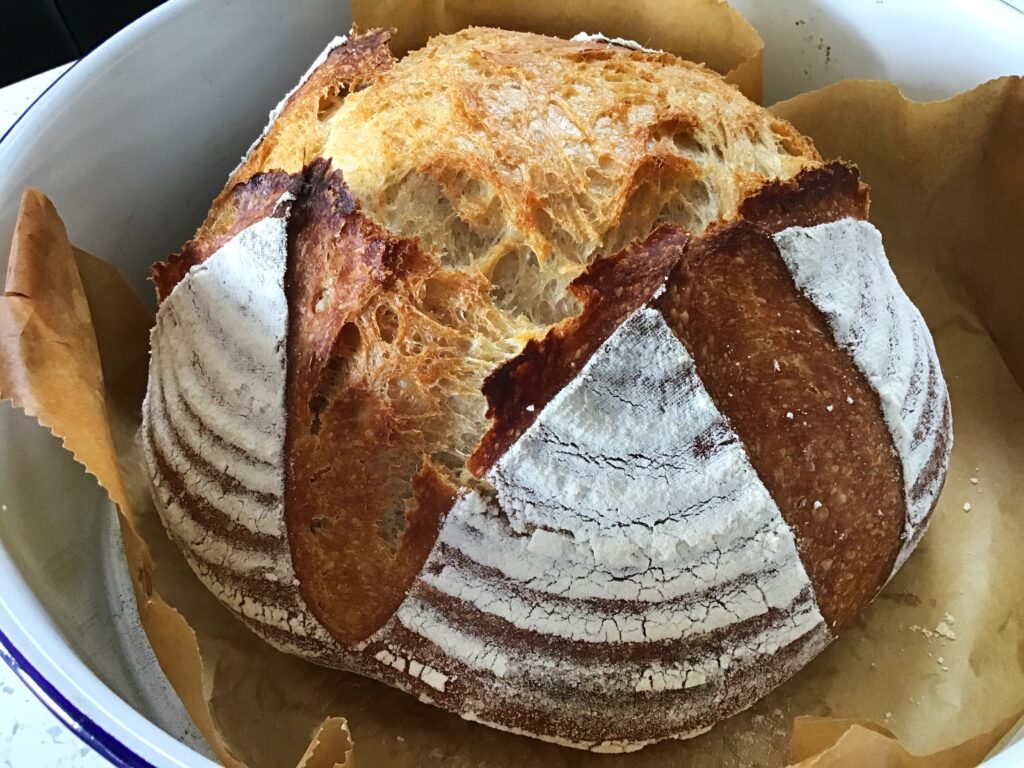 Todays top tip: if your pan is too small for your dough, your loaves will not bake properly.
Once again, in this instance, size matters; the size of your pan makes a big difference to your baked loaf.
🌟
Let me explain why I'm posting this… Recently I've been contacted by a few bakers who have found that their loaves aren't baking fully all the way through, or are soft and under baked round the sides, and sometimes also the base, of their loaves. In each case, the reason this has happened is because the pan has been too small for baking the loaves. What this means is that all the wonderful work you've done to create your starter and then to build a lovely strong dough, is that the dough can't spread its wonderful wings and grow sufficiently so it get stunted and stopped in its tracks and therefore underbaked. The limited space means that the steam and heat can't circle the dough which it needs to bake it evenly; plus the dough being inhibited by being in a small space means it gets compacted so the inside doesn't get fully baked.
🌟
Just as the right size banneton is important, a good size pan is too.
🌟
If you feel your loaves are not baking fully, the top 5 reasons will be…
They need to be baked for longer: try adding an extra 5-10 mins to the bake.
The dough was too wet: next time use 25g less water in your dough.
The dough was over proved: watch the time and temp you're proving at.
The dough was under proved: give the dough more time to prove.
The pan is too small: ensure your loaf isn't hitting the sides of the pan or the underneath of the lid.
For info: I use my standard master recipe dough with a 21-22cm diameter banneton and a 26cm diameter enamel pan. You'll find full details on my equipment page.
There's more help about all of these issues throughout my site and in my books.
🌟
To answer the other question of 'is my pan too big?', the answer is no, a pan can never be too big. If you are asking that because your dough spreads in the pan, the issue is the dough, not the pan. Your dough should happily hold its shape when you turn it out into the pan, and not rely on the pan to hold it. I have a post fully explaining why your dough may spread here.
🌟
Have fun!