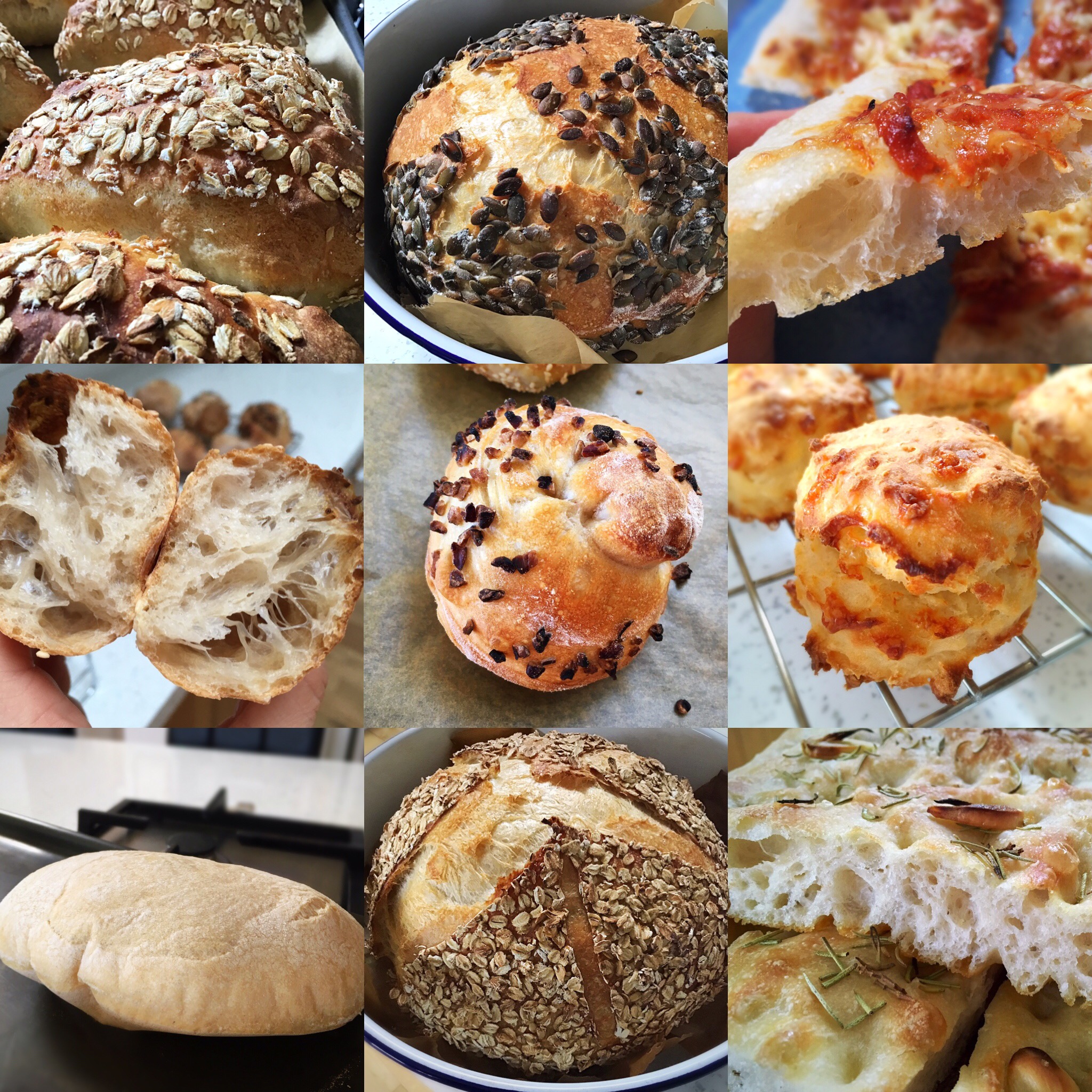 Below is a list of recipes made using my master recipe process in various forms, as well as some other sourdough goodies. To discover more recipes, including my sourdough focaccia, pizza, ciabatta, baguettes, my breakfast mix loaves, sandwich loaves, pitas, plus loaves filled with lots of great flavour and additions, and more, check out my latest book, The Sourdough Whisperer.
🌟 For my most creative collection of recipes yet, check out my new book. Out now in the US, and everywhere else soon after 🌟
For a guide on how to introduce wholegrain and ancient grain flours into your sourdough making, plus a whole selection of recipes using them, check out my wholegrain book, Whole Grain Sourdough at Home.
Happy baking!
My enriched sourdough master recipe
My master recipe with Cotswold Crunch flour
My master recipe sourdough pizza
My sourdough spelt banana bread
My sourdough buttermilk scones/biscuits
My spelt and white sourdough loaf
My guide to making sourdough pancakes
Below is a set of recipe that I published as a bonus set of recipes when I released my second book, click on the links to download the recipe PDFs:
Fast sourdough flatbreads/naans
Chocolate and rye banana bread muffins
Blueberry and goats cheese waffles