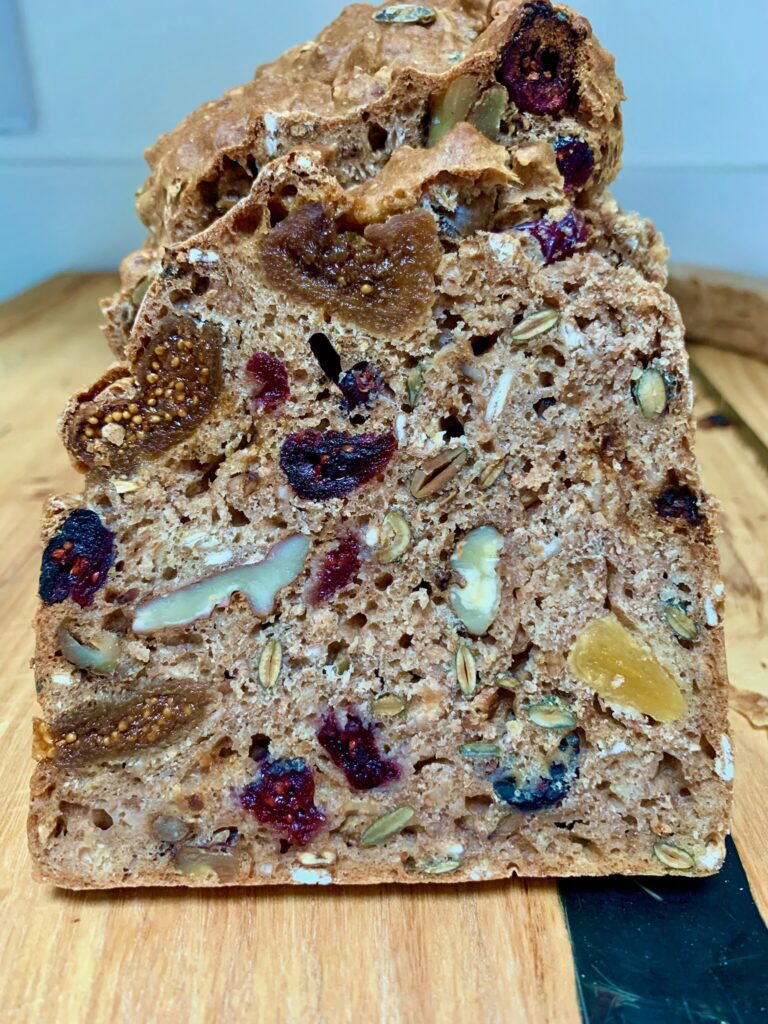 This week I made this! And it was SOOOOOOO good! I used my banana bread recipe as the base and made this mega packed dried fruit, nuts and seeds loaf, each slice is packed with fabulousness!
Notes: I used Cotswold Crunch flour but you could use any flour, it doesn't need to be a strong flour, I think a wholemeal spelt flour would be lovely, or a wholemeal and white spelt flour mix. You could also easily use plain or all purpose flour. I baked it in a standard loaf tin. The starter in this recipe is there for flavour and texture not for lift.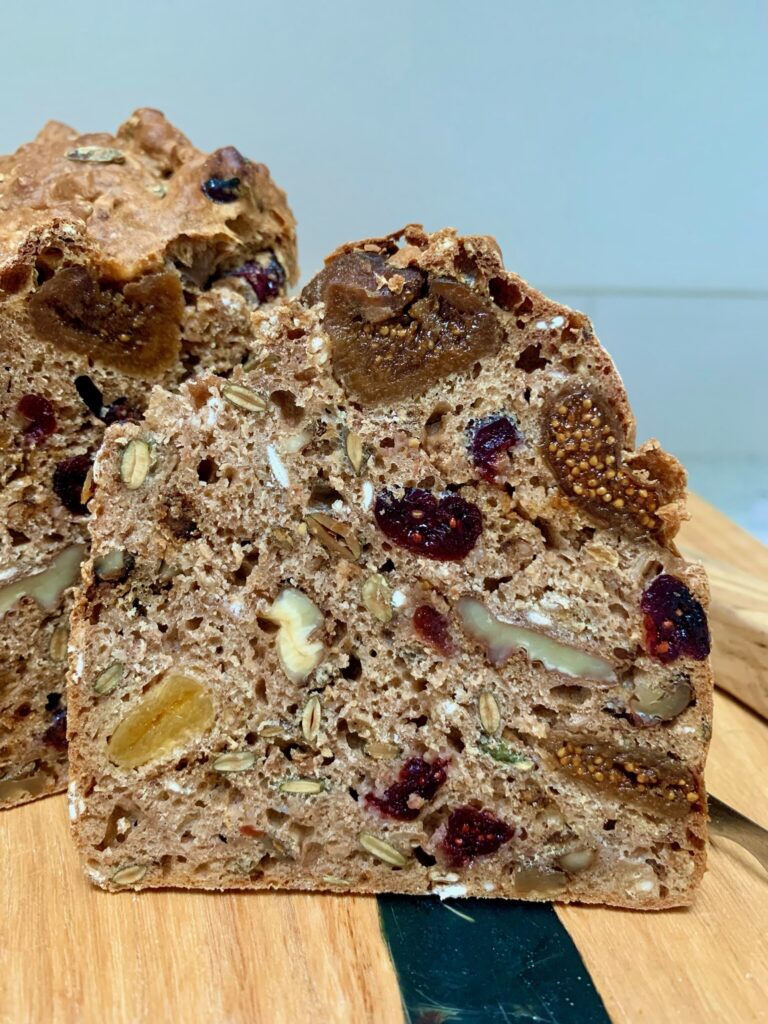 Ingredients:
100g starter fed, unfed, discard, however it comes
400g water
500g Cotswold Crunch flour
300g mixed dried fruit (I used dried figs, apricots, cranberries)
100g walnuts
50g roasted pumpkin seeds
1 egg
1 tsp bicarbonate of soda
1/2 tsp baking powder
1-2 tsps mixed spice (this can be a shop bought or homemade mix; mine includes cinnamon, coriander, caraway, nutmeg, ginger and cloves. A pumpkin or apple pie spice mix would work equally well.)
Salt to taste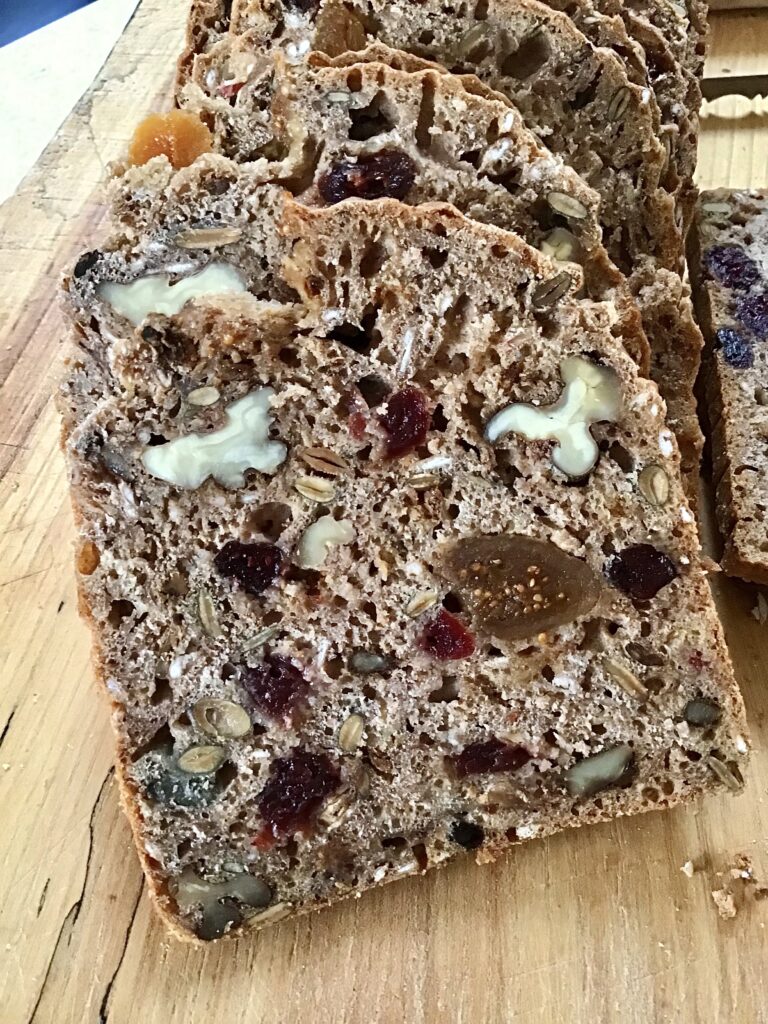 Note: the amount of water I used was ideal with my flour and in my dough, if you feel that you dough could use more, then go for it. it's being baked in a tin so don't be too worried about how it holds itself. This is not like a typical sourdough loaf, more like a cake!
If some of your dried apricots and figs, are particularly big, cut them in half.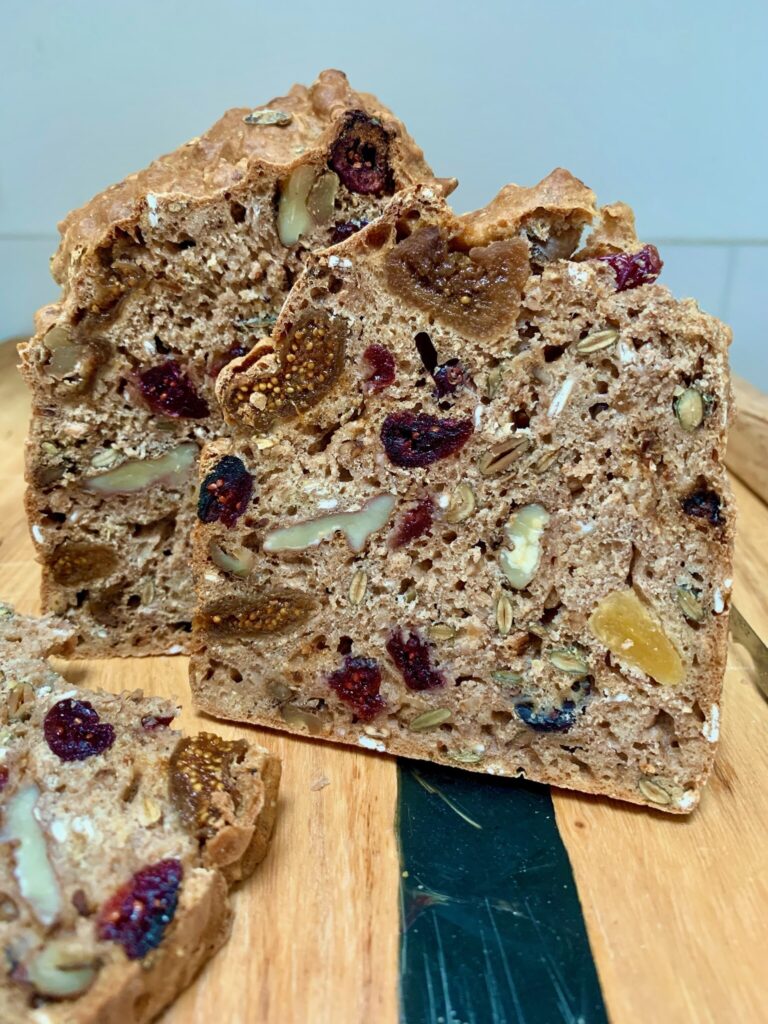 Method:
Mix everything together to a thick chunky batter with no dry flour.
Spoon it all into a lined loaf tin.
Bake uncovered at 200C fan for 50-60 mins.
Cool uncovered on a rack.
Be warned: this is a heavy loaf, it's packed with extras, and will be heavy in your hand.
It's hard, but it really is best if you can leave it to cool for several hours before slicing….
As you can see, every single slice was so good, and very hard to stop eating! It's perfect eaten alone, or slathered with butter, or, as I did, some blue cheese…the possibilities are endless.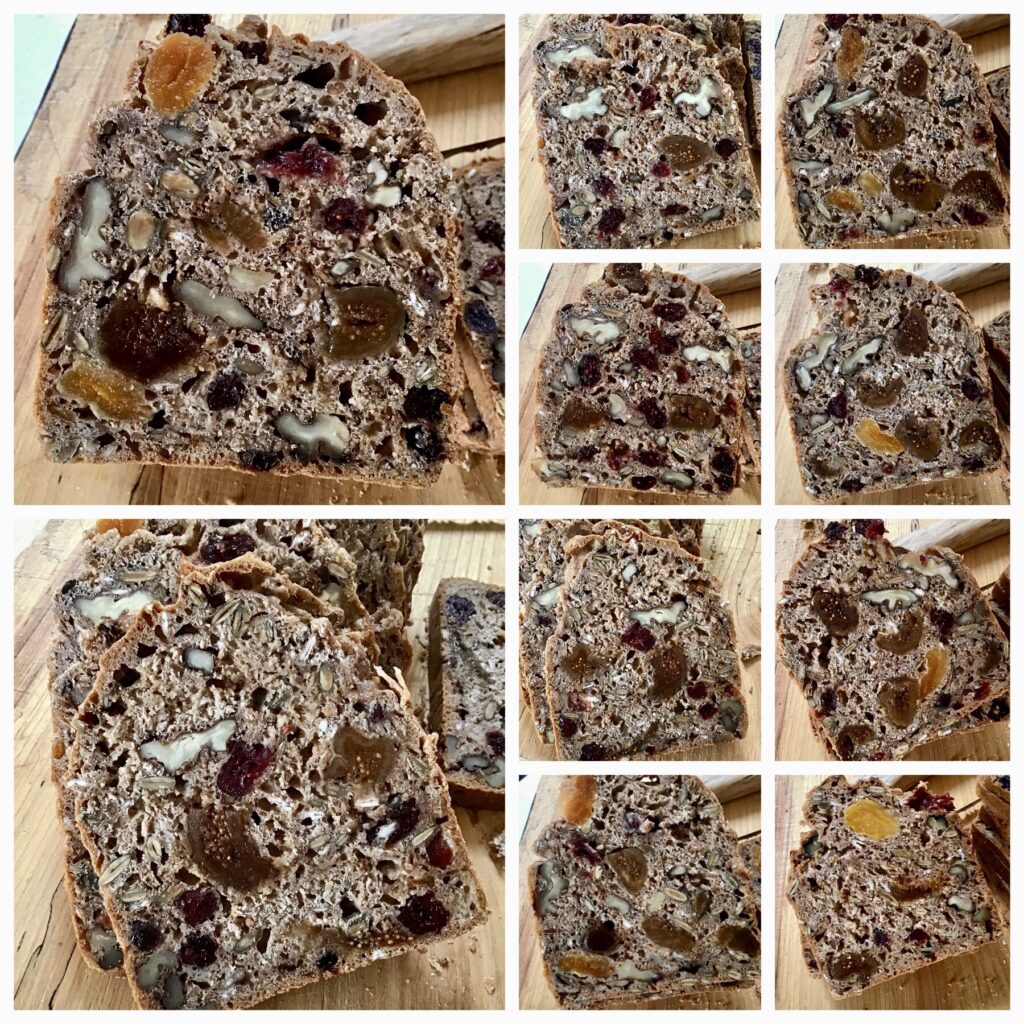 Next time I'll take out the egg, baking powder and bicarbonate of soda, and use my master recipe as the base and do an overnight prove, it will be interesting to see how well my starter does lifting all those extras..!
If you try this recipe, let me know, happy baking xx