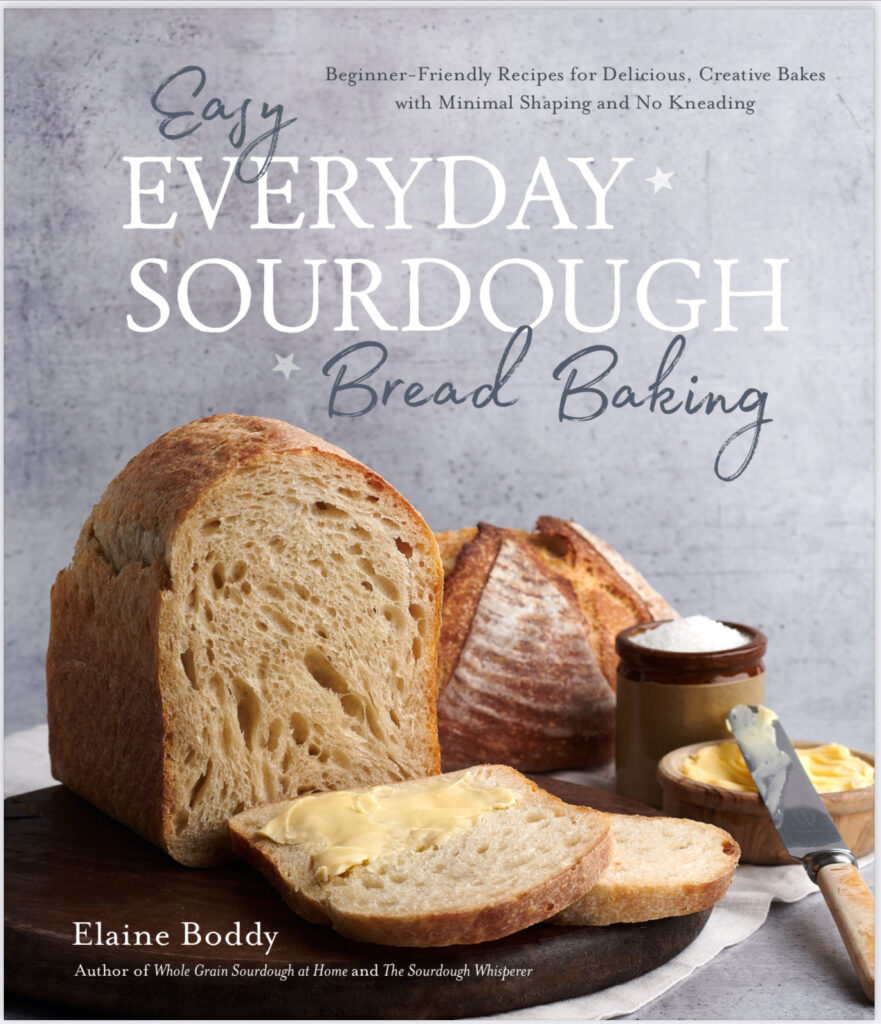 Welcome to my third book, due out Spring 2023…
I am so excited to bring you a new book celebrating the joys and diversity of sourdough! This book is bursting with 60 different recipes showing just how versatile sourdough is, how creative you can be with it, and how easily it can be made. You will find recipes made with my usual simplicity, taking my master recipe to new heights, as well as new versions of it, plus tips and guidance for your sourdough success.
My hope is that you will be excited and inspired to make lots of the recipes and have fun at the same time!
Whether you are a new or an existing sourdough baker, these recipes are for you, for making great sourdough every day, or any day.
One of the main aims of this book is to remove one of the key areas that bakers worry about: shaping the dough. The recipes are all designed to produce easy to handle doughs, simple shaping, if any, or to use baking tins to provide support.
Which leads me onto the other main aim of this book: to use pots and pans that you already own and can be found in most kitchens, showing new ways to use them and to get the most out of what is in your kitchen cupboards.
I cannot wait for this book to arrive in lots of kitchens and to see everyone's amazing bakes, the suspense of waiting for it to come out is killing me!
I hope you like it xx
To pre order…
UK: EcoBakerUK (exclusively signed books)
UK: Amazon
US: Amazon
US: Barnes and Noble
Canada: Amazon
Free worldwide delivery: The Book Depository
I will add more links as I find them xx