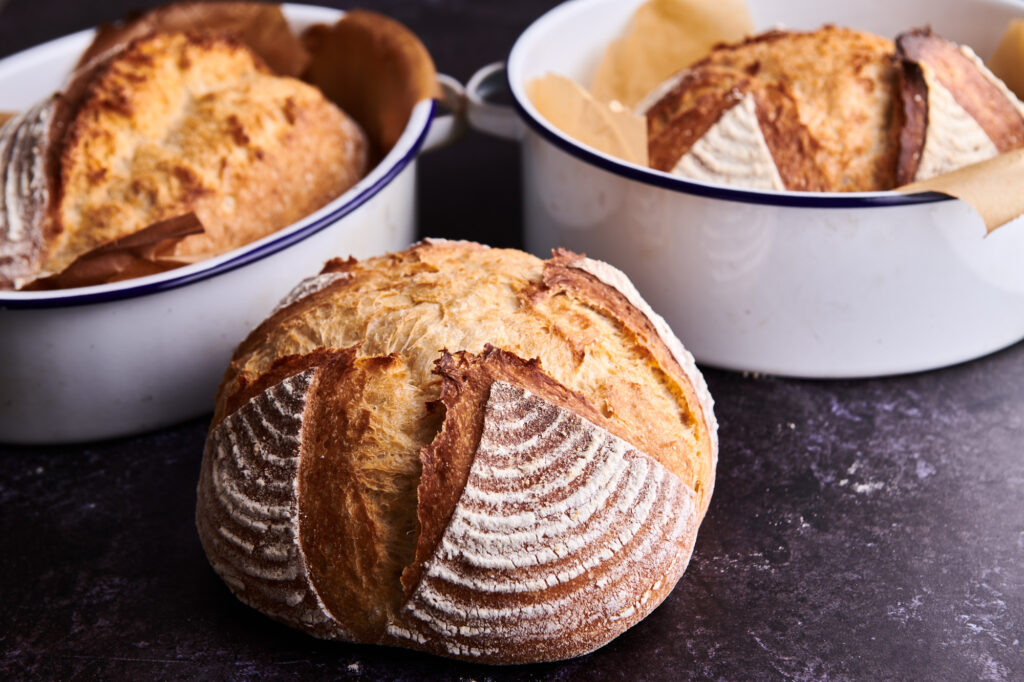 Making sourdough is so satisfying and the bread is so very tasty, fresh or toasted, and once you start making it, you'll love it even more! And to make sourdough is a whole lot easier than you might think. The main difference between making sourdough bread and a standard loaf is time; sourdough proves at a much slower pace than bread made with commercial yeast. But it's so very worth it!
"Sourdough is a bread made from the natural occurring yeast in flour. In traditional sourdough recipes, you'll find three ingredients:  sourdough starter (which consists of flour and water), salt and flour. Nothing else. No yeast, no milk, no preservatives, no oils and no sweeteners.  It's about as natural as you get when it comes to bread."
The recipe I have developed as my master recipe is what I follow every week. I need a recipe that works again and again to provide the bread for my household, and this works for me, every time.
If you start reading up about sourdough online, or in books, you will find that some sourdough bakers love talking percentages and 'autolysing'…I'm afraid that's not my thing; I want to bake great bread, I want to know what works, and I want it to work every time, so you won't find any trendy terminology, acronyms, or excessive methodology on this site. Just straightforward, workable, simple instructions, to keep the process as easy and time efficient as possible.
I hope it works well for you too. There are always variables with baking, different flours, different ovens, different hands, which can't be accounted for, but I hope I've given as much information as I possibly can to ensure great bread. Of course, using my starter helps, but is not imperative; if you're using your own starter, just make sure it's fed and active and ready to go!
If you have any queries, please do get in touch…
Happy baking!
Helen says: Thank you for sharing your master recipe with all your readers. I would say this is the best recipe I ever have. I love your simple and clear explanation. All the steps following by the photos are just fantastic for me because as a sourdough newbie like me, you will never get it wrong! Thanks for the clips showing the lifting and folding action, which is the best learning method for me. Your master recipe definitely the keeper for me.
Follow me on Instagram for day to day sourdough news, share your bakes with me on Facebook, and always feel free to contact me with any questions x
Continue on to read the equipment list, then onto the full recipe…
If you like my website and you'd like to support me, click here to buy me a Cup of tea!. Thank you xx