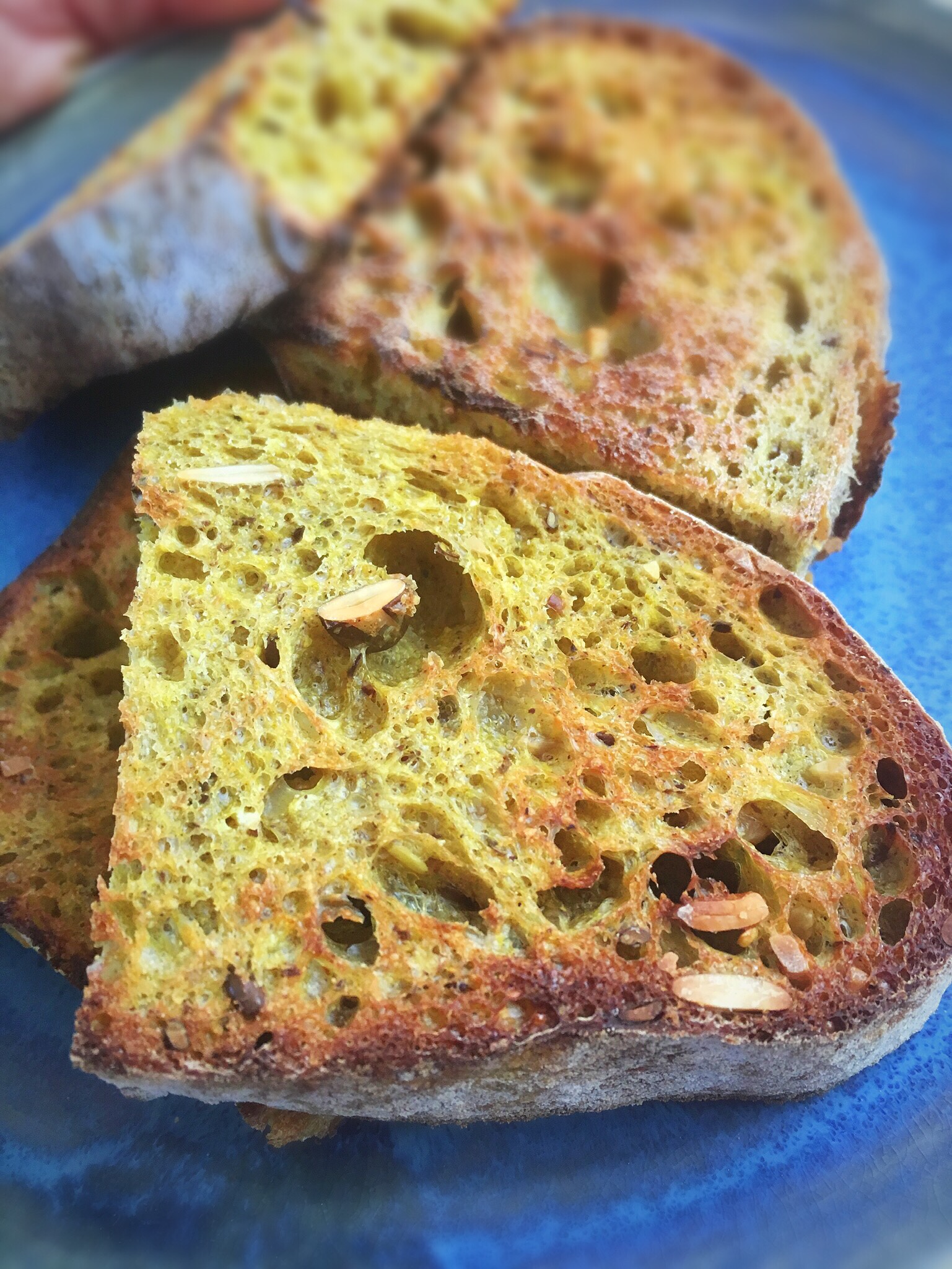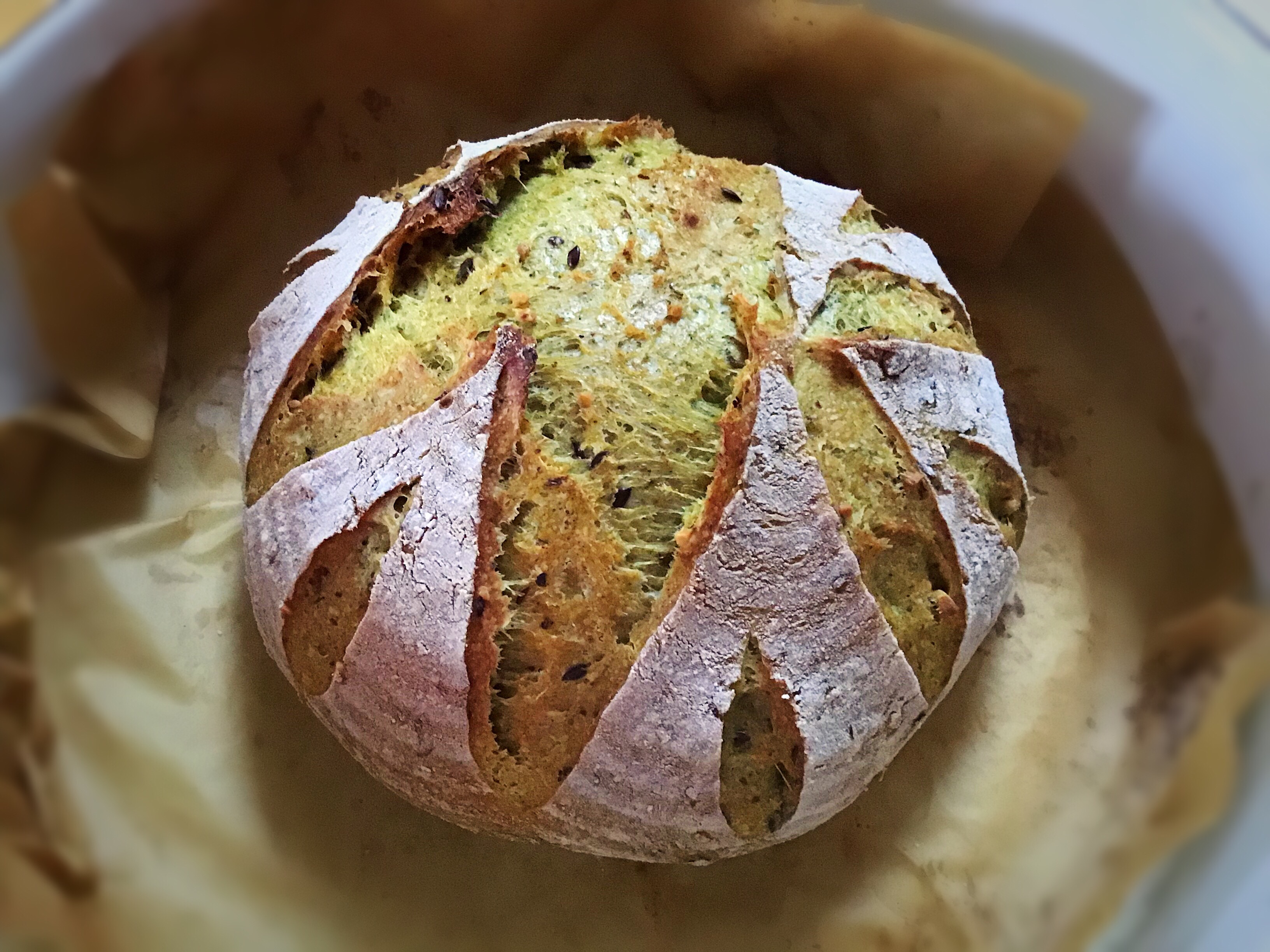 I think I can honestly say that I love this little loaf; the shape, the colour, and flavour, the texture…it was all lovely.
Let me explain…I make big batches of a 'breakfast mix' that I eat daily, as seen in the photo below, and I decided to throw some in with some dough and see how it went…and it went well!
The mix is made up of oats, milled flaxseeds, toasted pumpkin seeds, sunflower seeds and linseeds, whatever chopped nuts I have in the cupboard, and lots of my chai inspired spice mix.
The spice mix includes ground cinnamon, ginger, turmeric, cardamom, nutmeg, cloves and black pepper, the amounts descending in that order. I don't measure it but as a rough guide I'd say that cinnamon makes up about 50% of the mix, the ginger and turmeric is probably 10-15% of each, and everything else decreases in quantity after that with the smallest amount being the ground black pepper which is only there to get the best out of consuming the turmeric. You can make it to suit your tastes.
I soak 4 heaped tablespoons of this mix with water overnight, then mix it with mashed banana in the morning, heat and eat! And I love it, every single day I love it!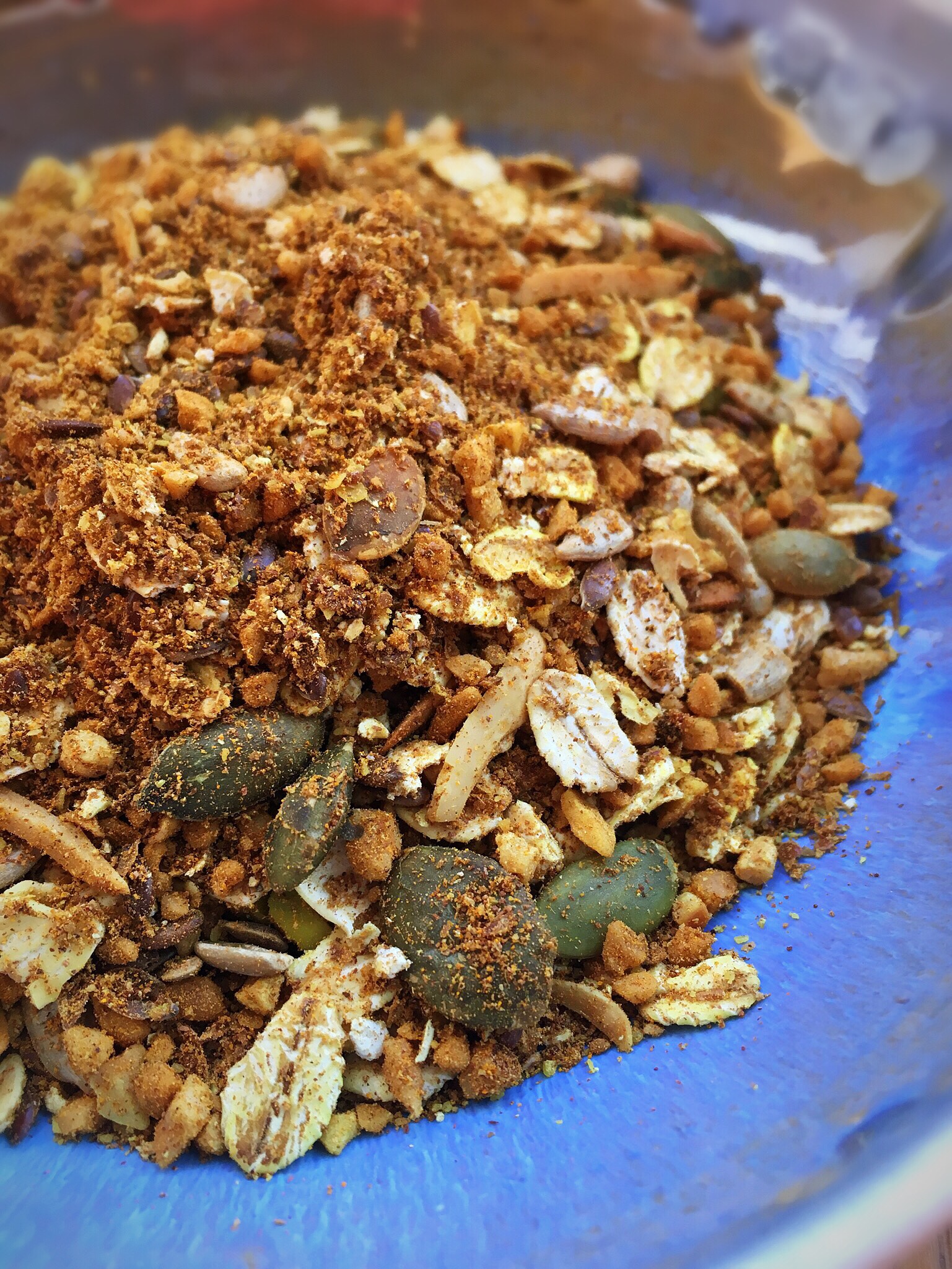 Anyway, back to the bread…you can now see that the colour comes from the spices, particularly the turmeric; with the inclusion of the oats and milled flaxseeds, it also adds some firmness to the dough, hence making it a delight to score..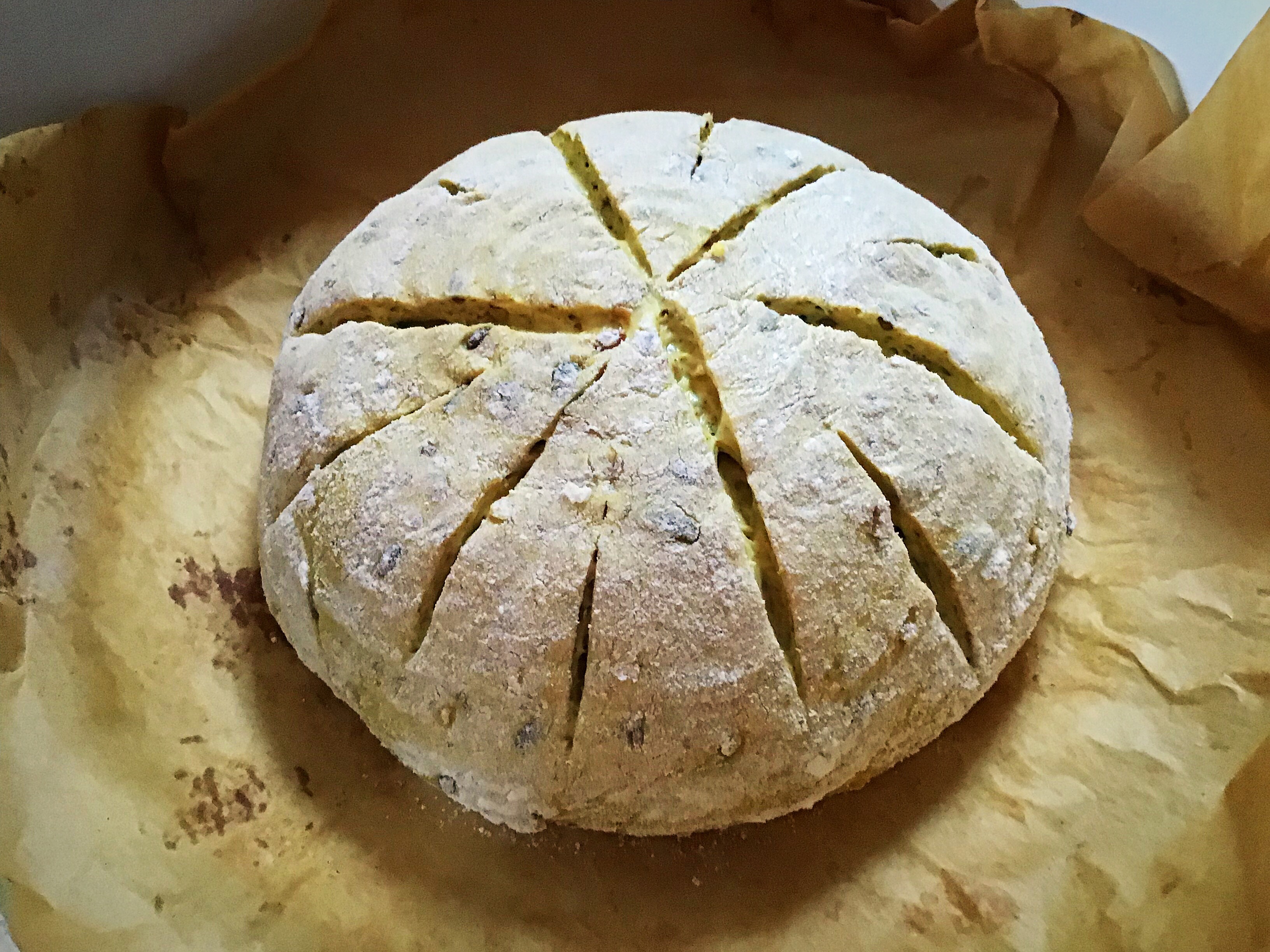 This was another little loaf using my 17cm diameter banneton, which is working perfectly for such experiments.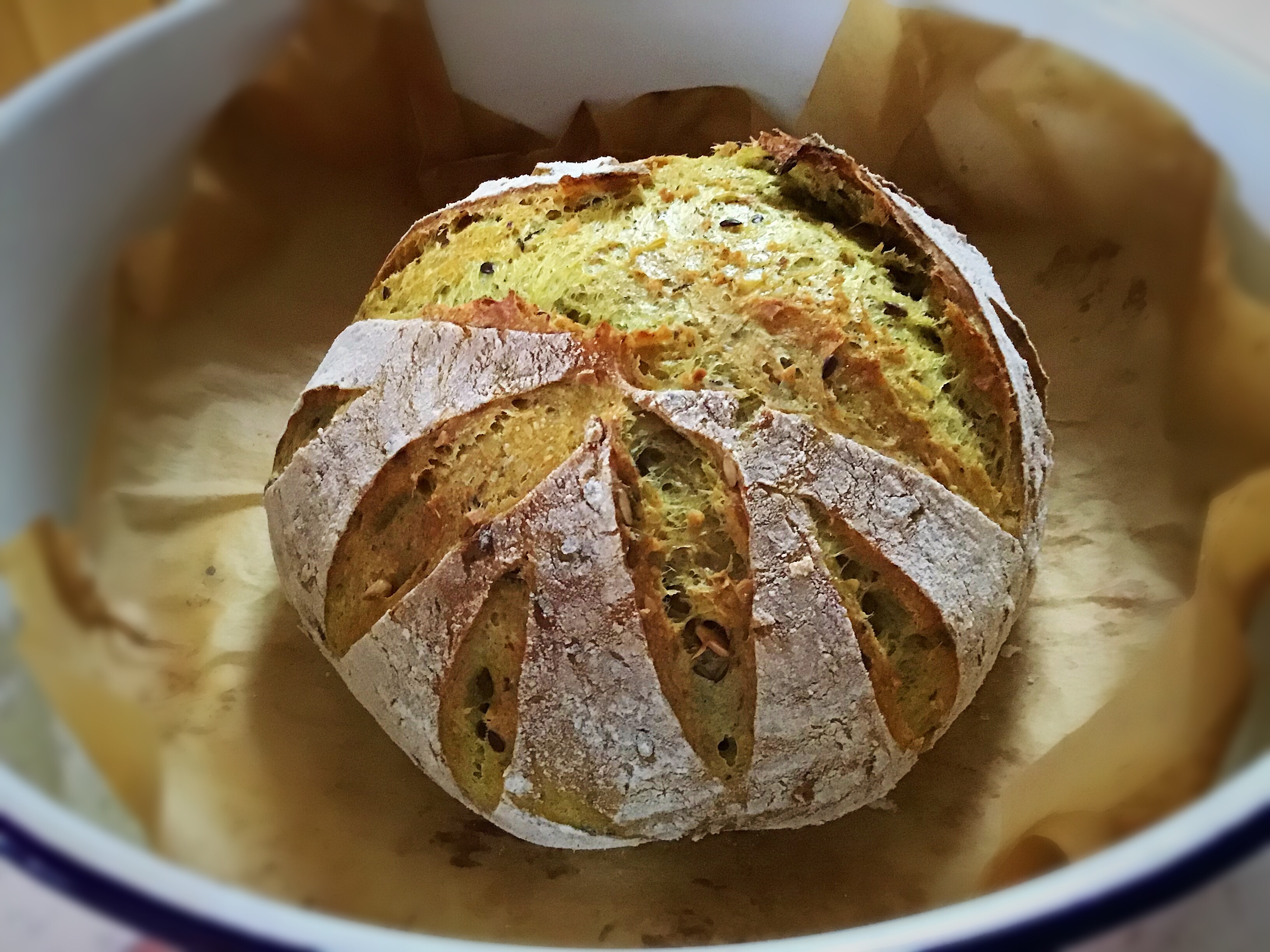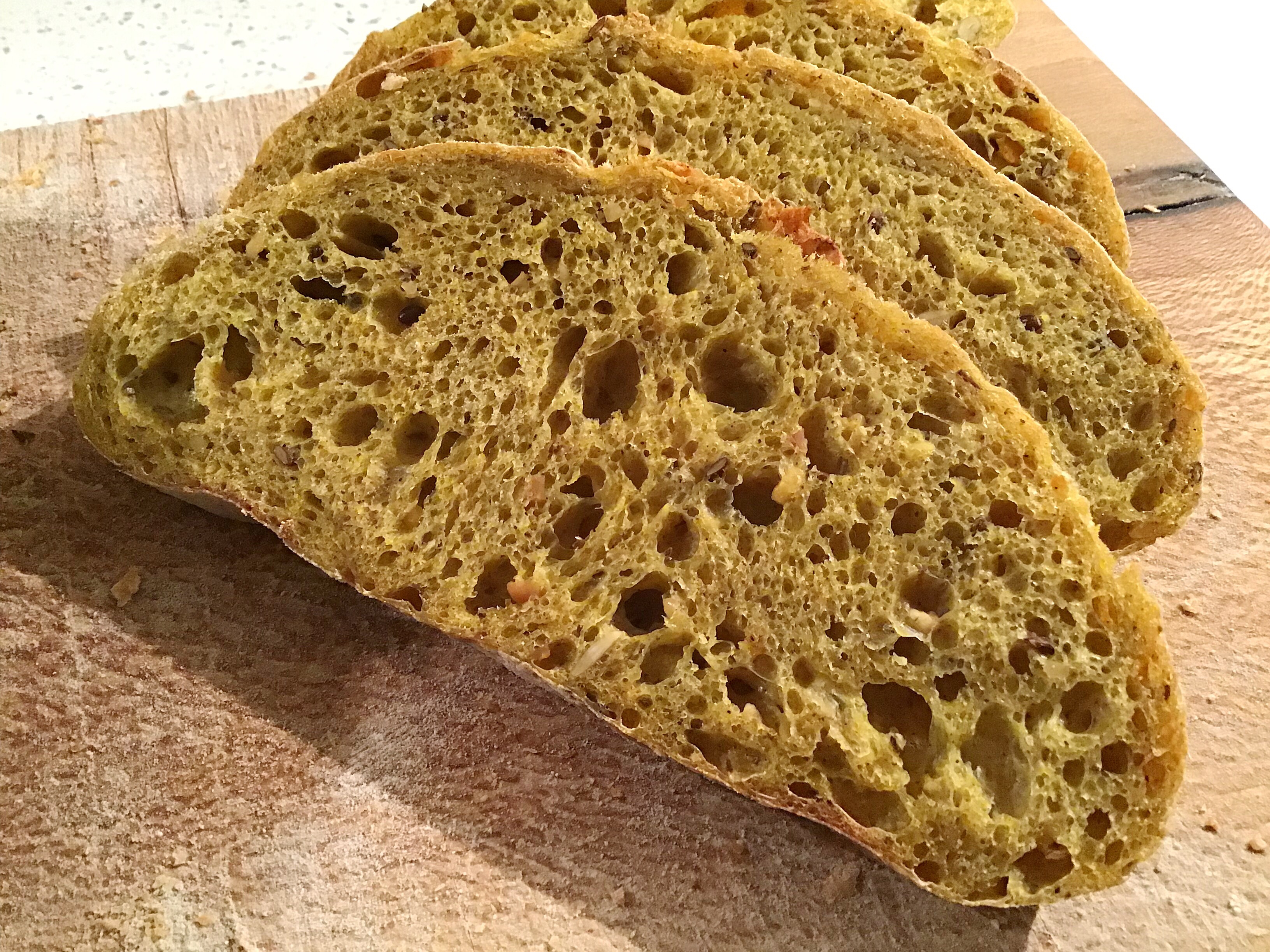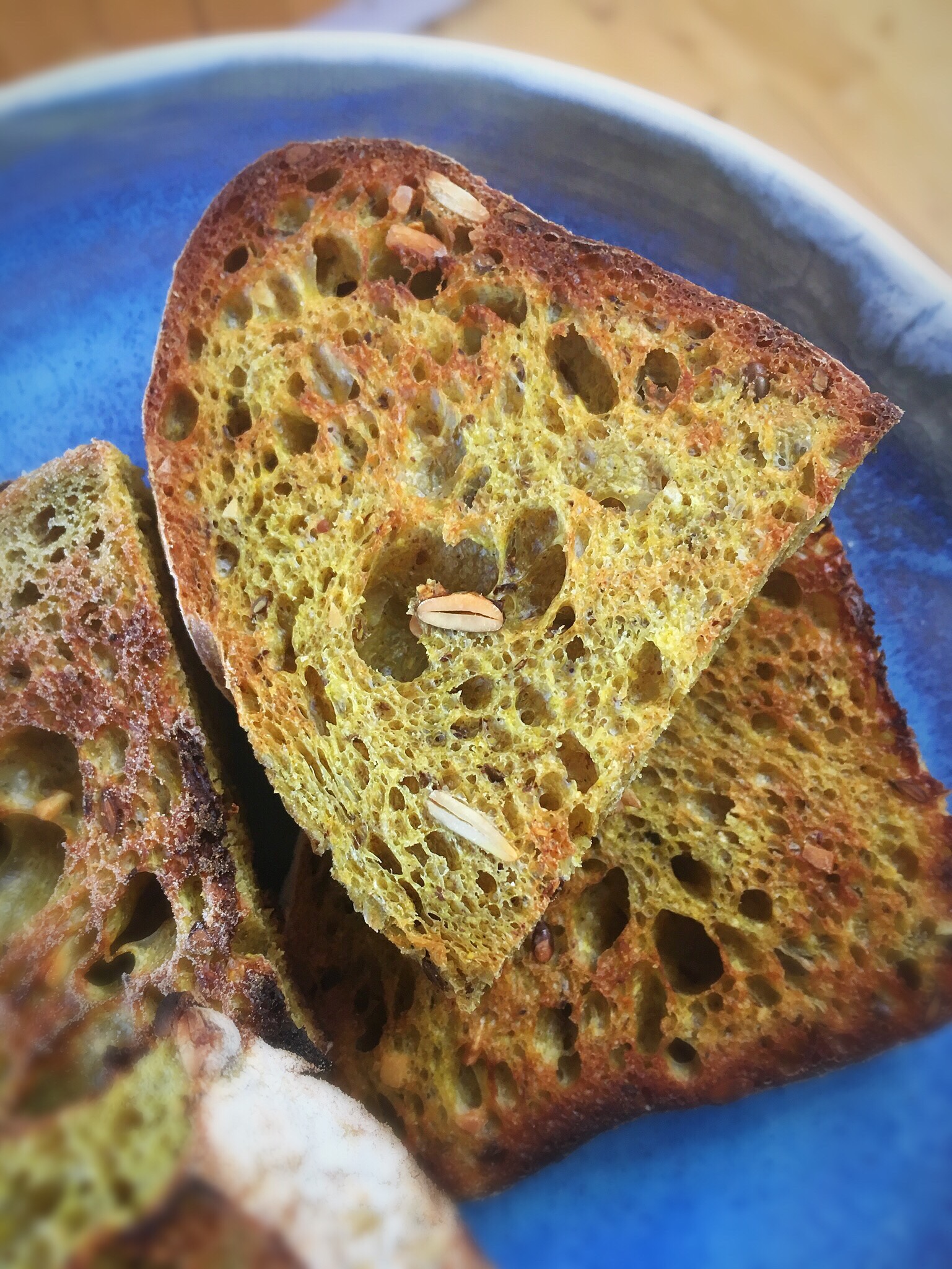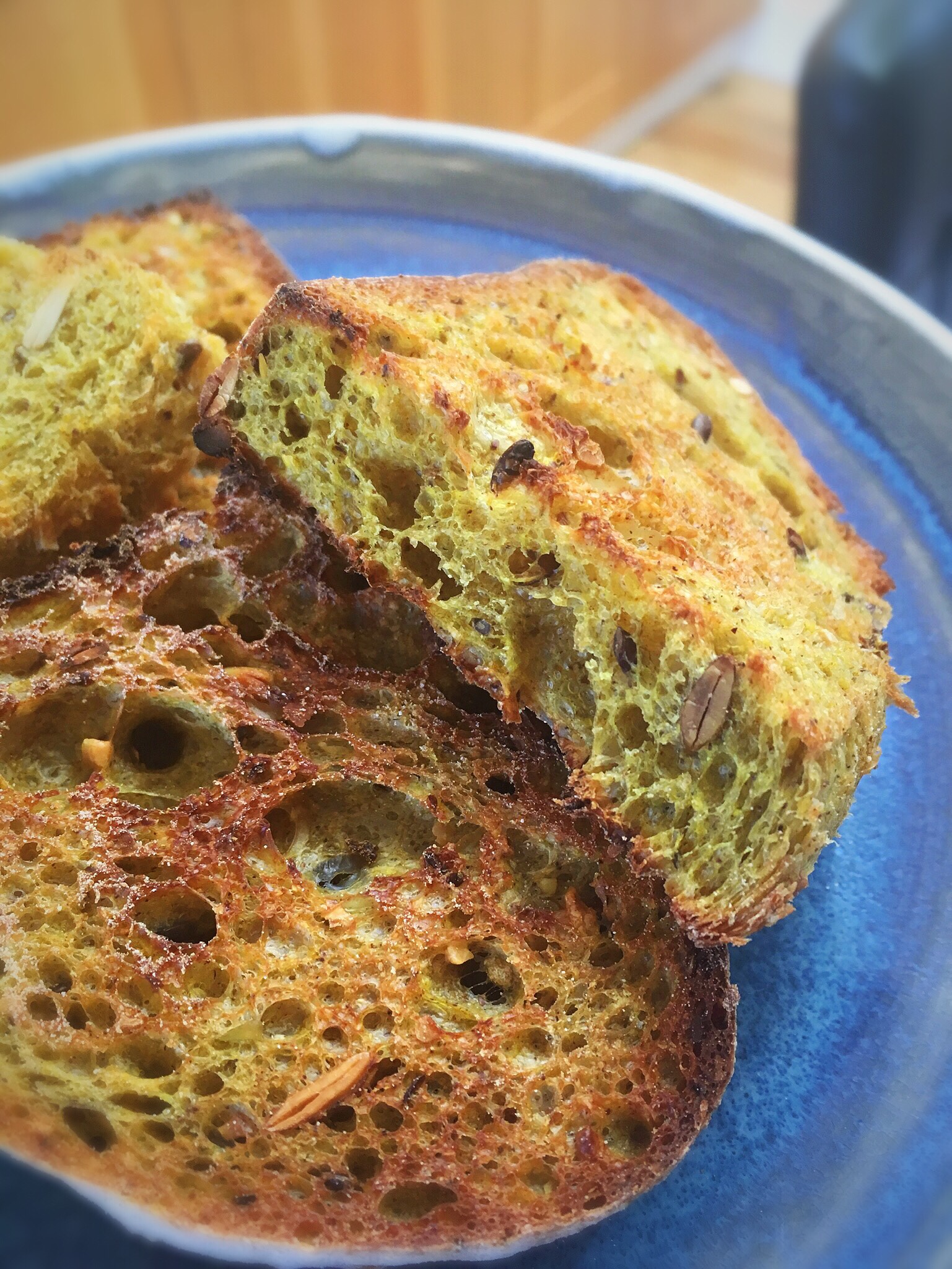 The loaf smelled amazing whilst and once baked, and tasted good fresh, the smelled amazing again when toasted!
To make this lovely loaf, I used the process of my master recipe, link to the left, with the quantities below, feel free to scale it up at will. I baked it at 220C fan (240C non fan) for 30-35 mins.
260g strong white bread flour
40g of my breakfast mix
210g water
30g bubbly starter
1/2 tsp salt
If you try it, I hope you like it! Please do let me know xx