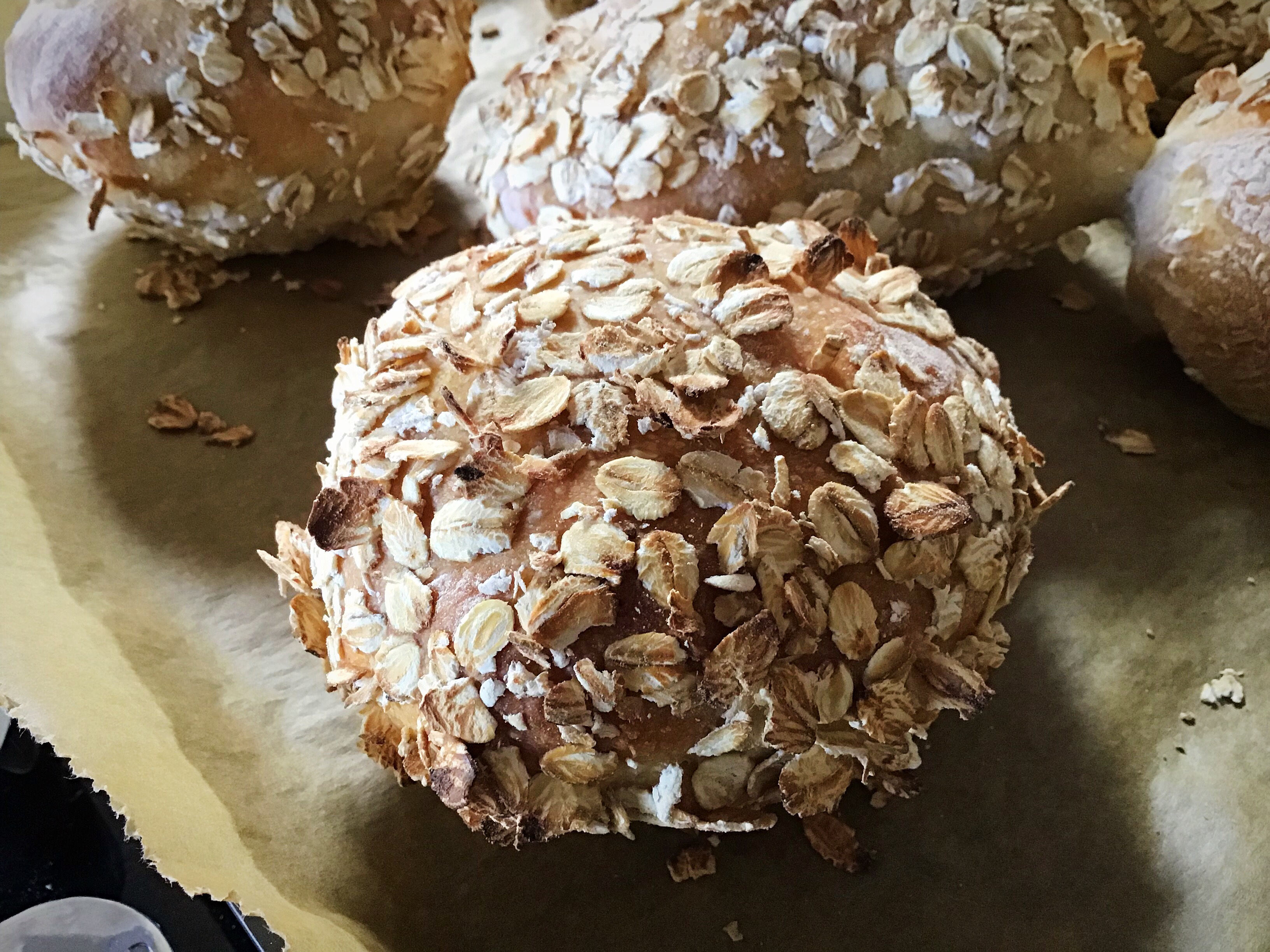 If you've tried making sourdough rolls and struggle with the shaping and looking after those lovely bubbles…this is for you…
Don't bother!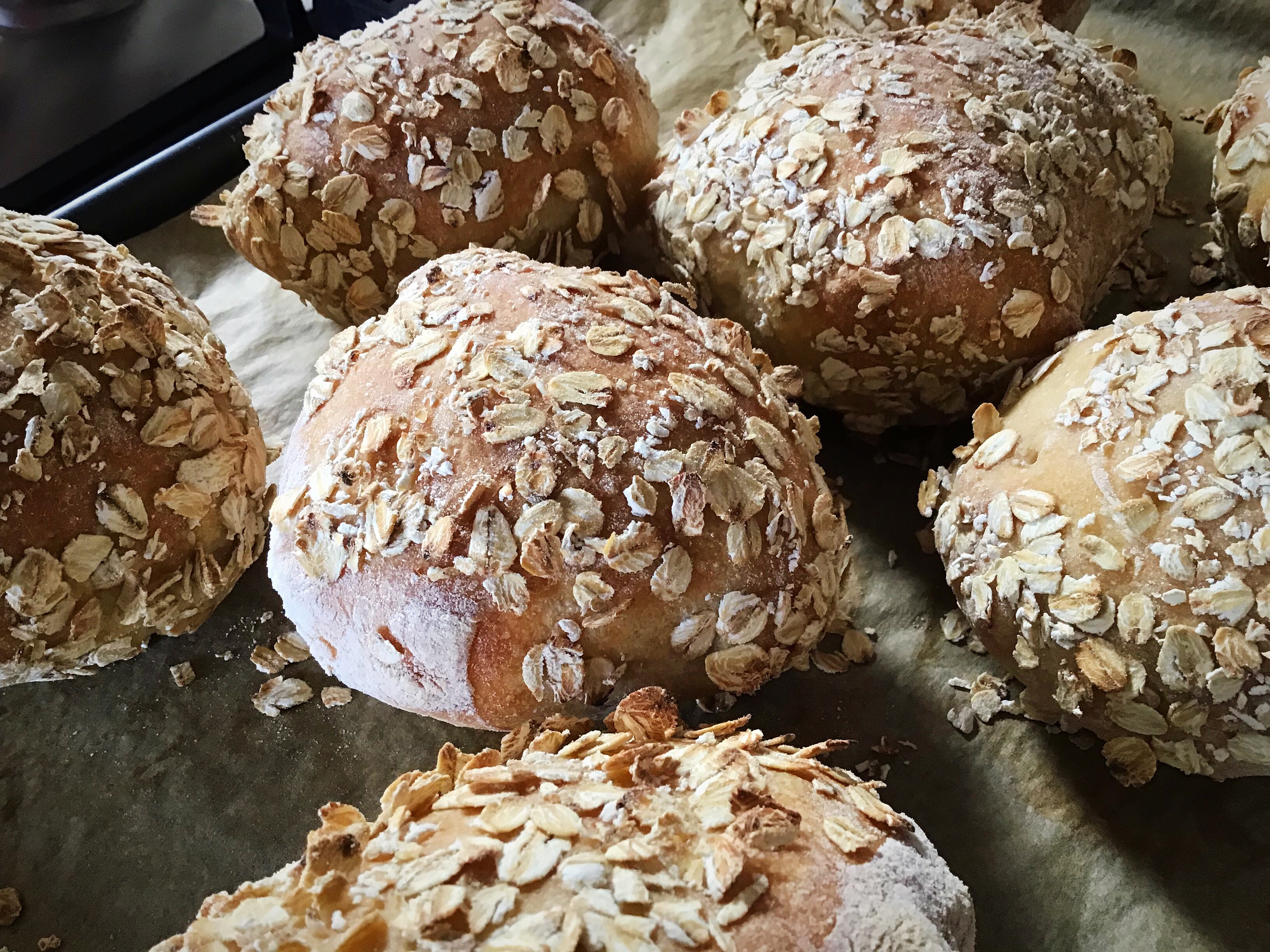 These rolls were made by just cutting up the dough, gently placing the sticky edges in some oats, then putting them onto the baking tray. Simple.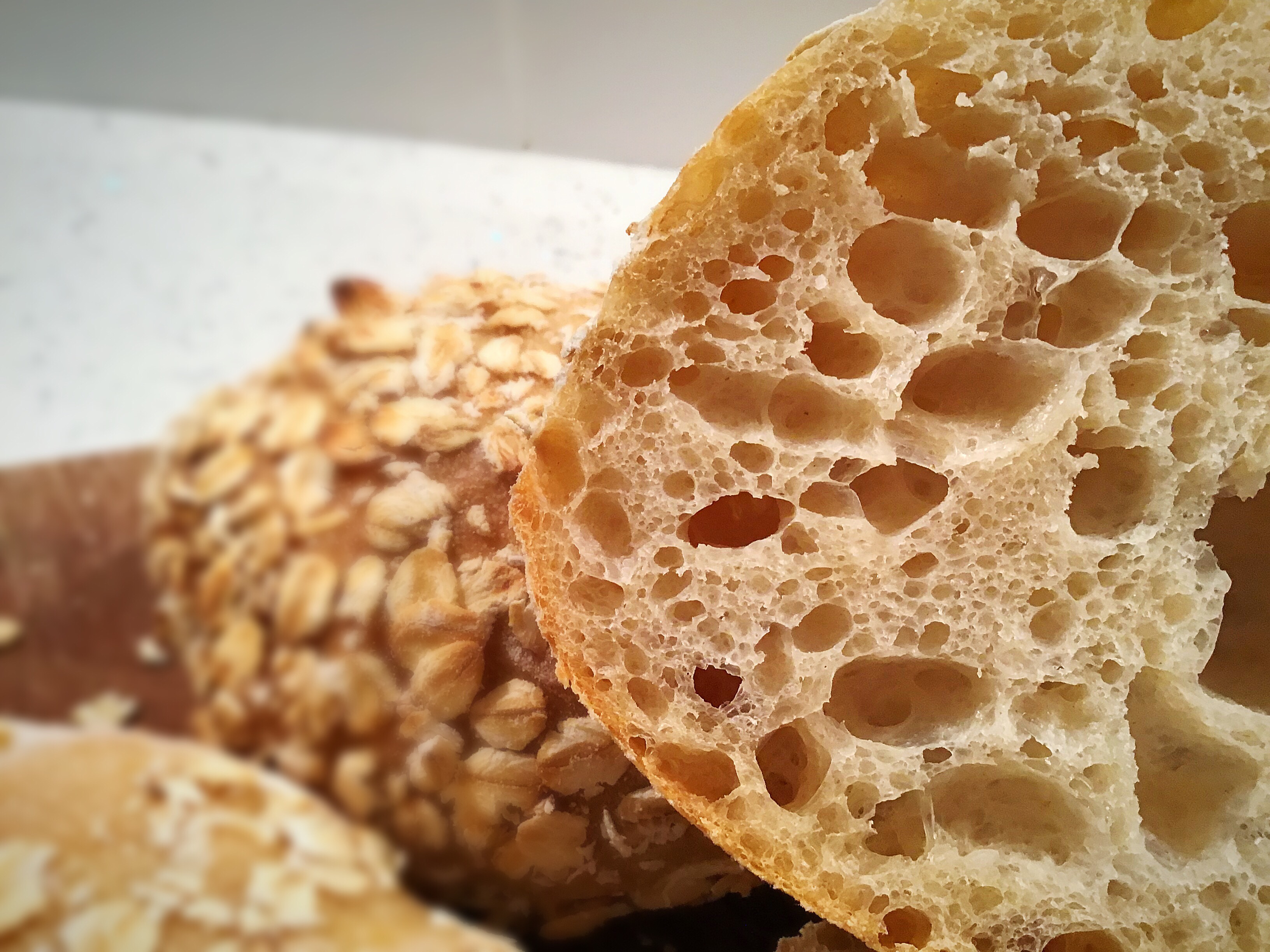 How to make them…
Follow my master recipe up to and including the overnight prove. (Feel free to mix up the flour/flours you use in the dough, see the other recipes in my recipe index for various ideas).
The next morning gently pull the dough into a loose ball and place it onto a floured surface.
NOTE: if your dough has proved overnight and is reaching the top of the bowl or hitting the shower cap by the early morning but you're not ready to use it yet, gently do one round of pulls and folds to calm it down a bit, then cover it again to allow it to grow and fill the bowl again over the next 2-3 hours for when you want to use it.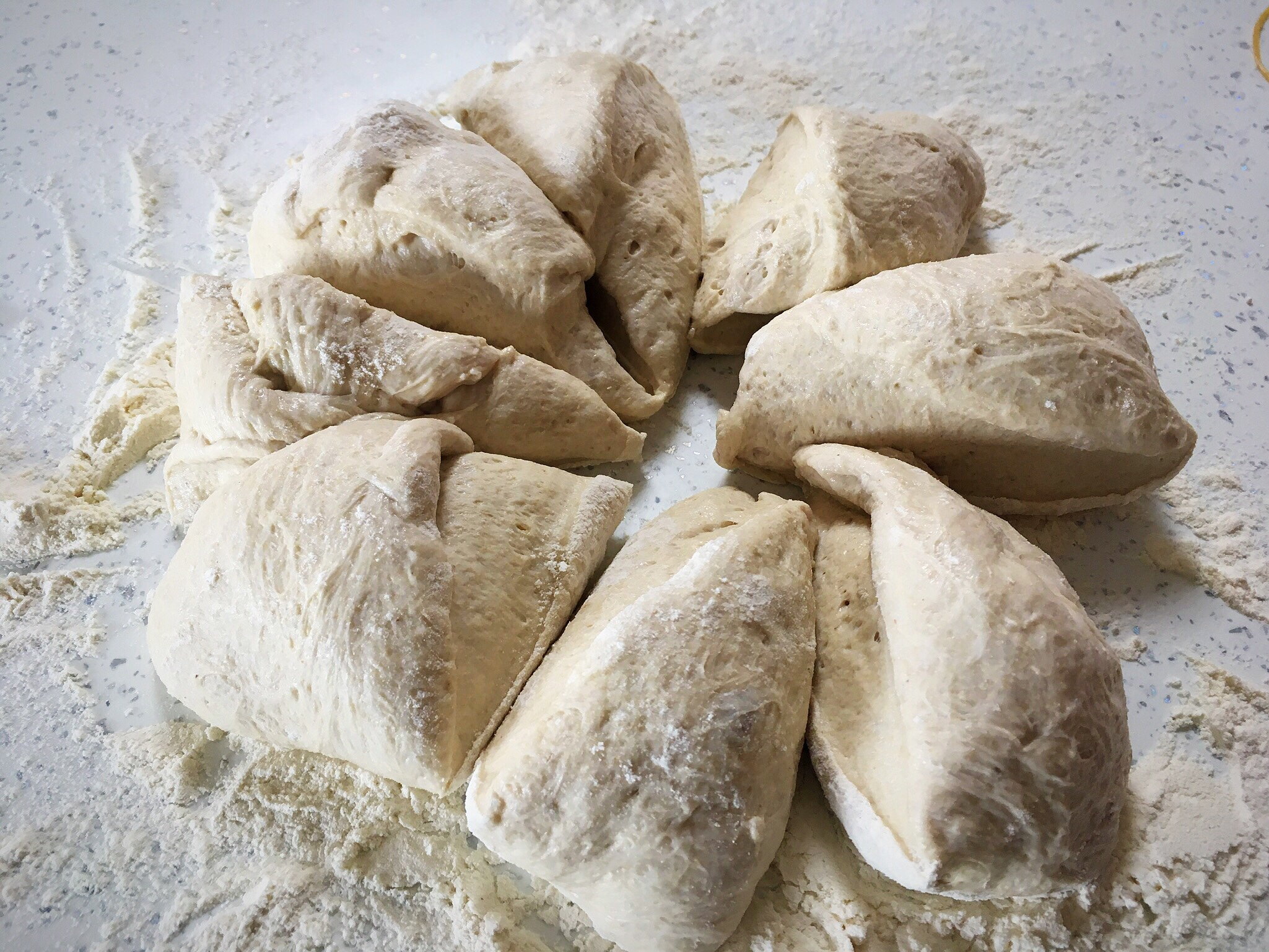 Using a dough knife or cutter, cut the dough into 8 equal-ish pieces.
*HANDLE VERY GENTLY THROUGHOUT*
You'll find that the edges that you've cut into are very sticky; you can now either place the cut shapes directly onto a parchment lined baking tray, or gently place the sticky edges in some oats or sesame seeds before placing onto the baking tray.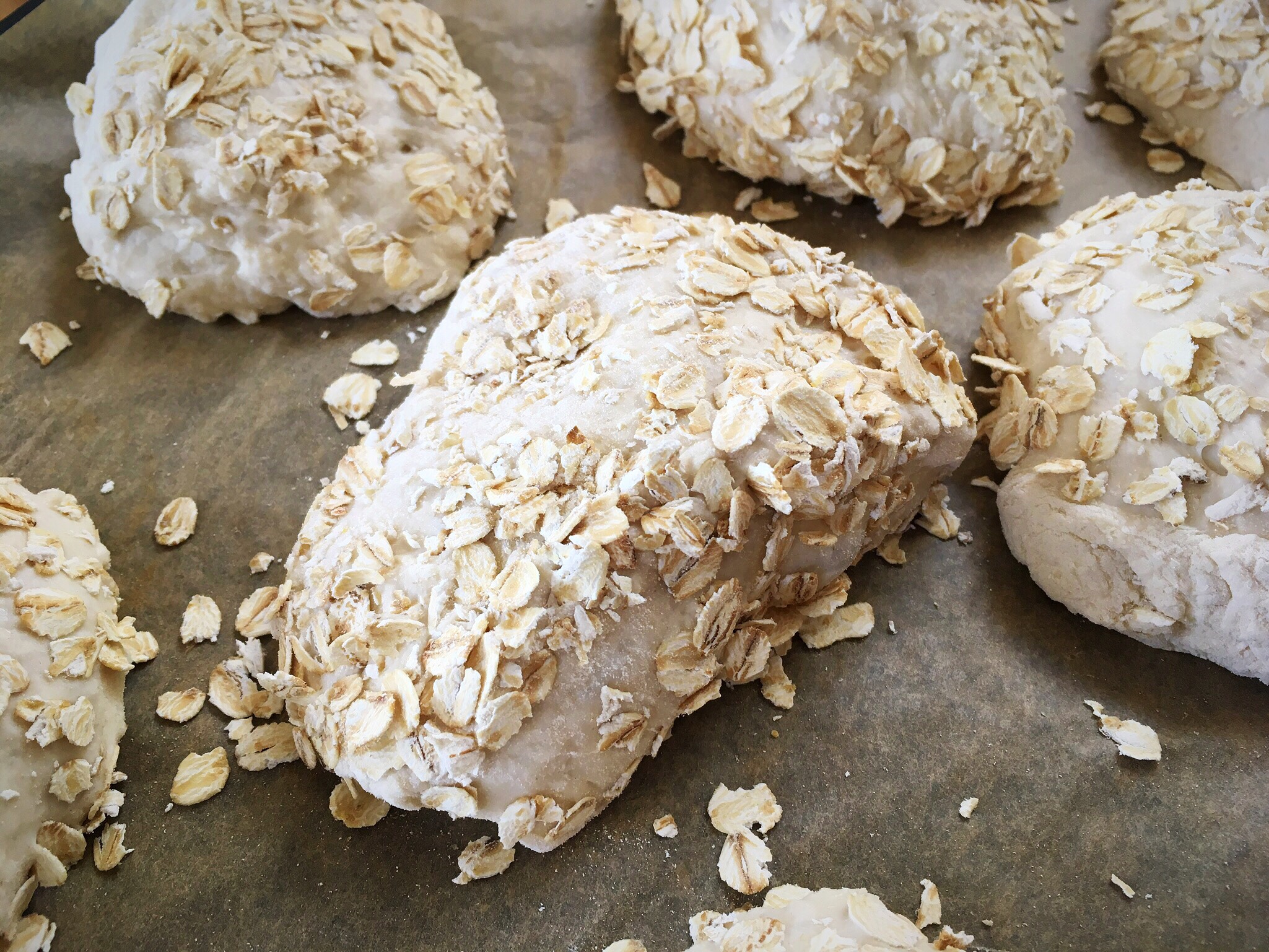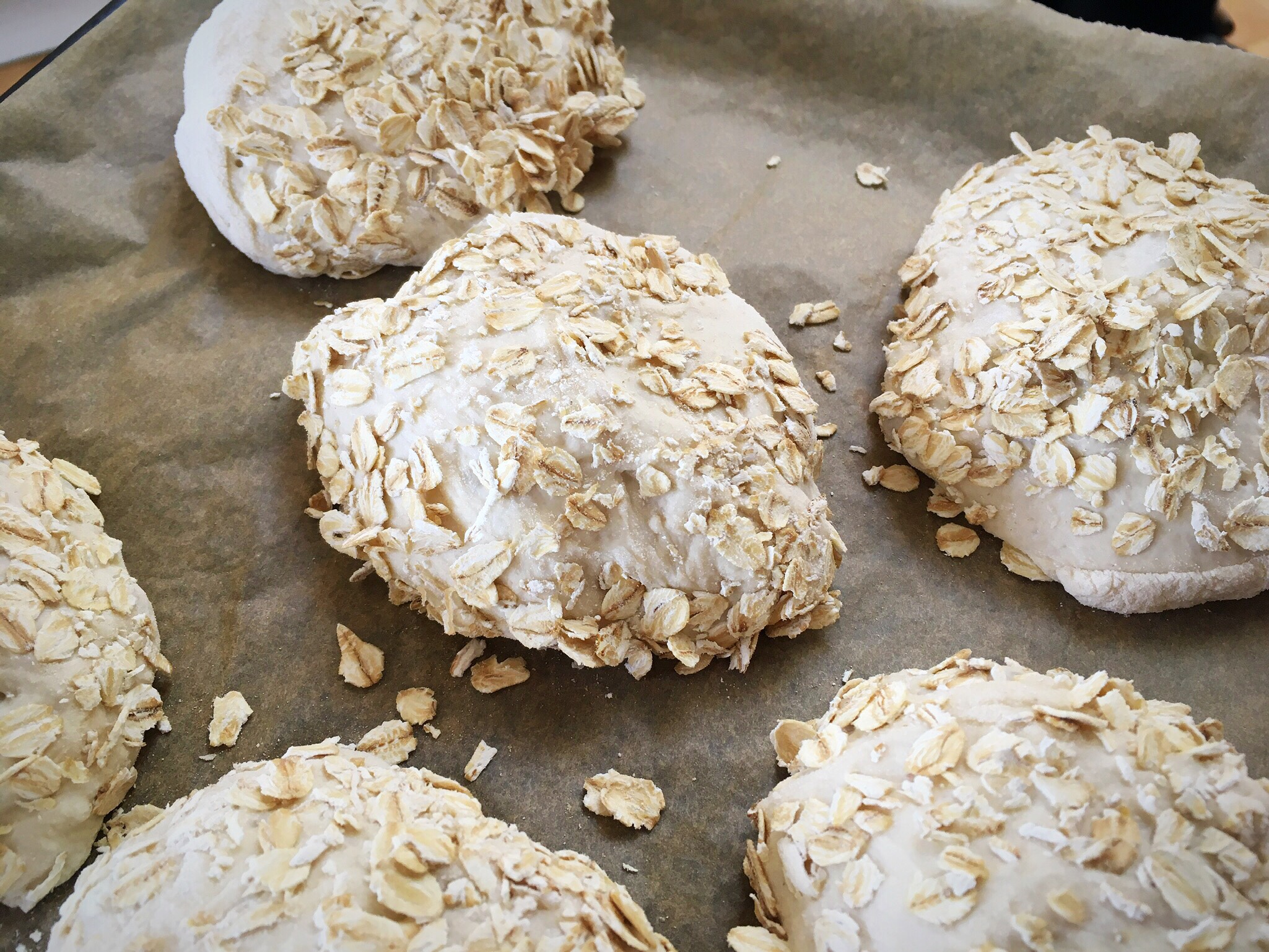 You can now either bake them immediately, or after sitting for 10 minutes, or place the tray in the fridge for 1-3 hours then bake when you're ready.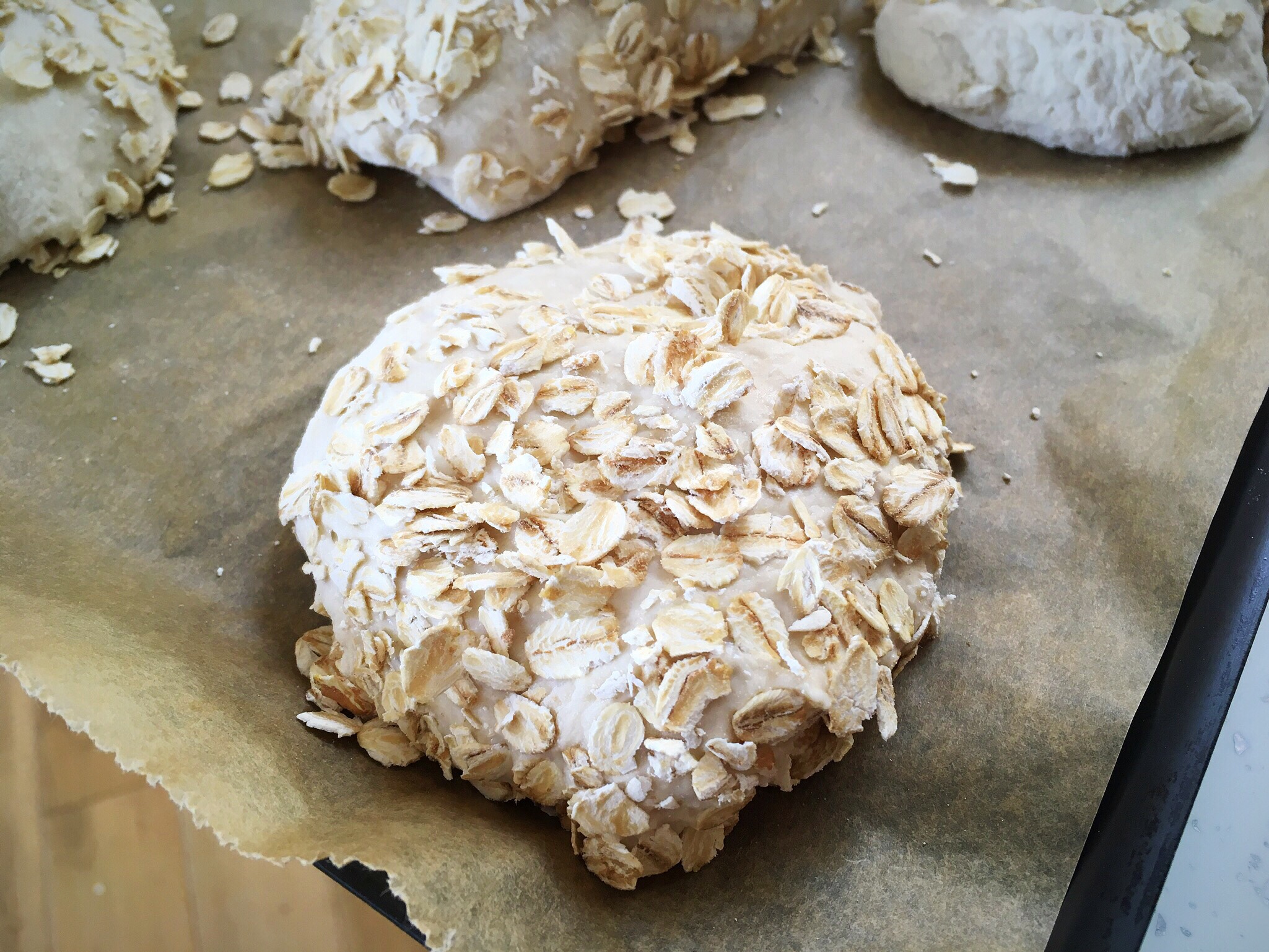 You can cook these from a cold start oven or in a preheated oven.
Cold bake: place the tray into a cold oven, turn the dial up to 200C fan assisted (220C non fan), and bake for 25 mins or until browned
Preheated oven: heat the oven to 200C fan assisted (220C non fan) and bake for 20 mins or until browned.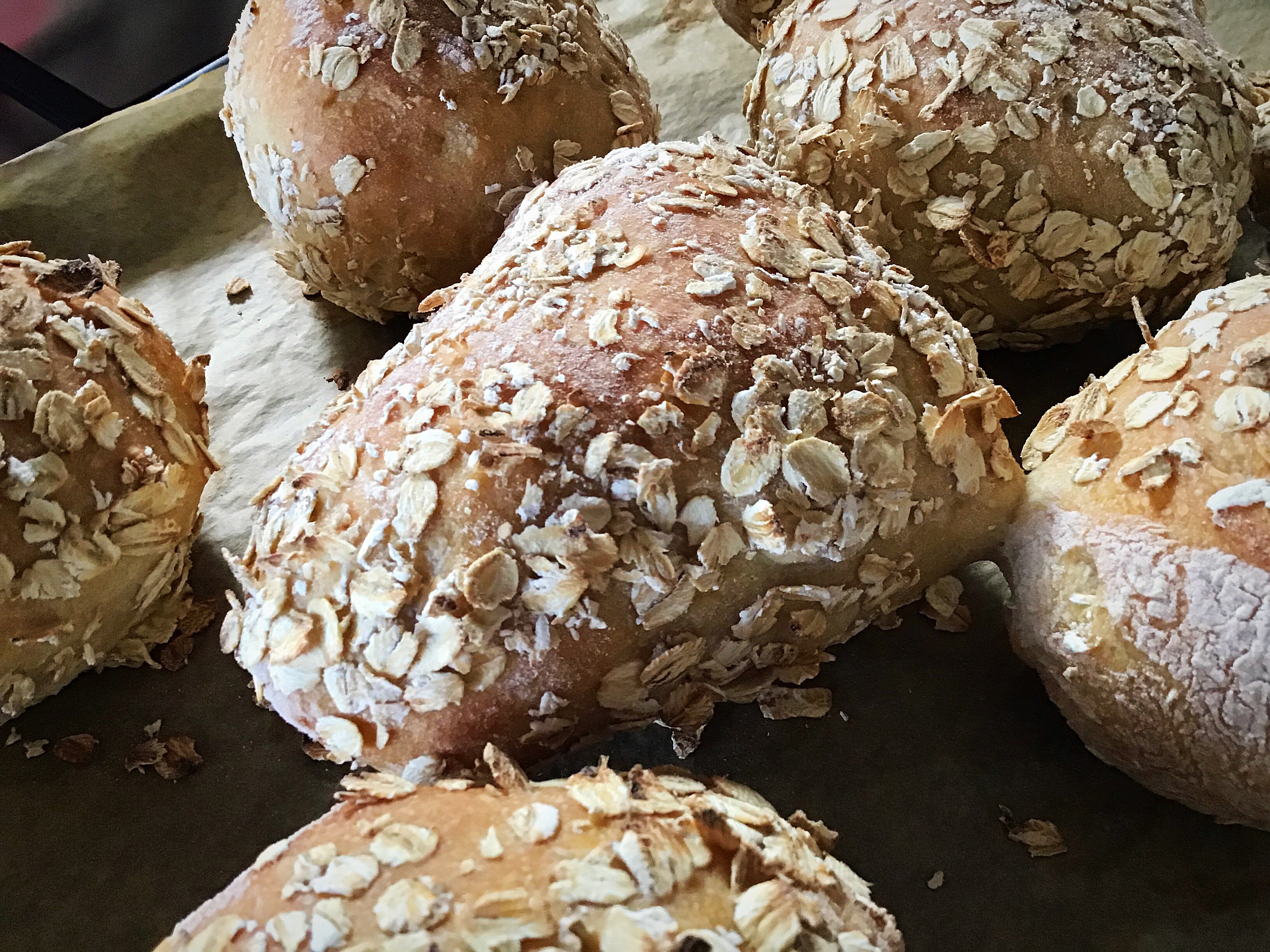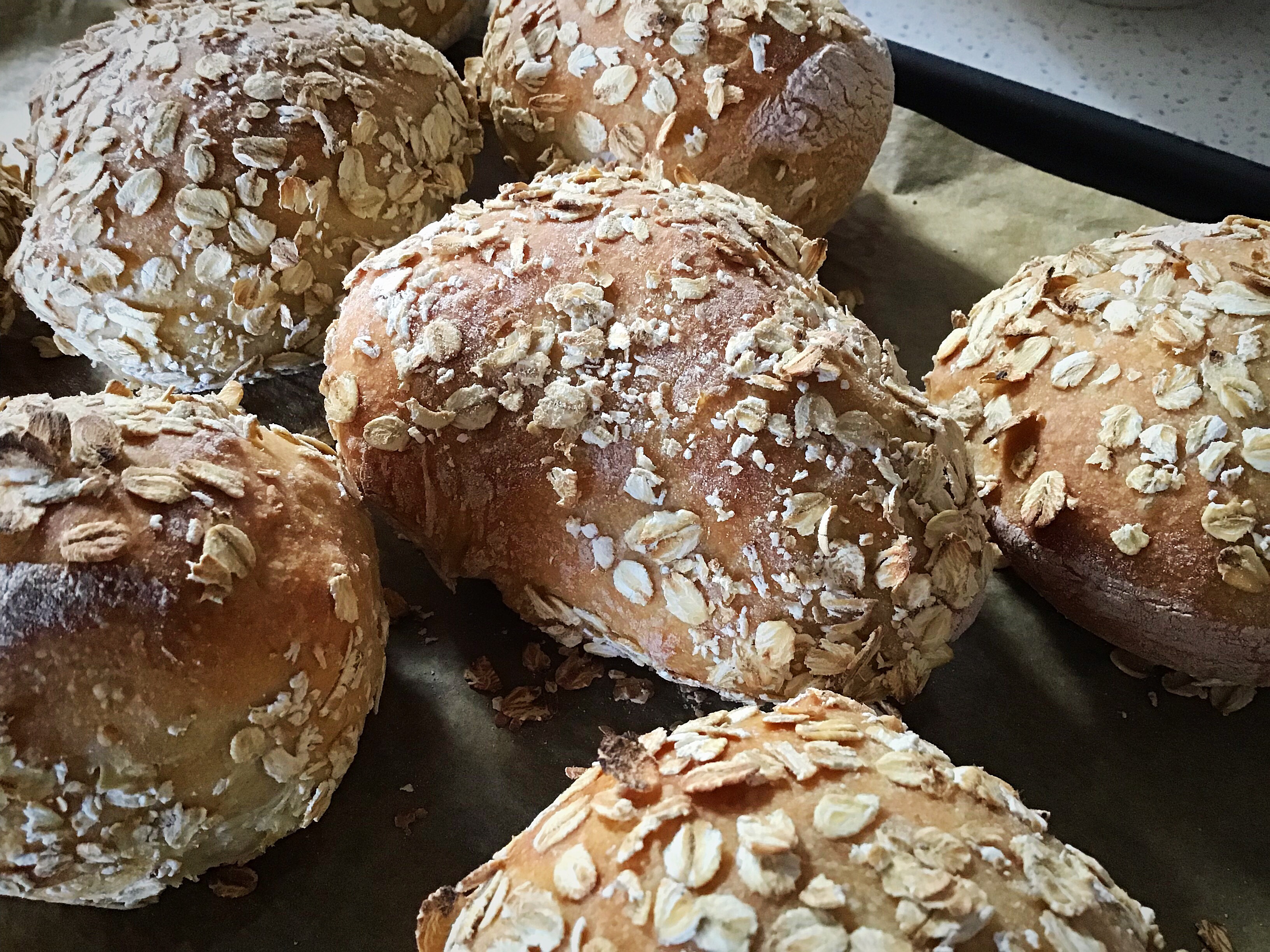 Place on a rack to cool briefly, eat at will!