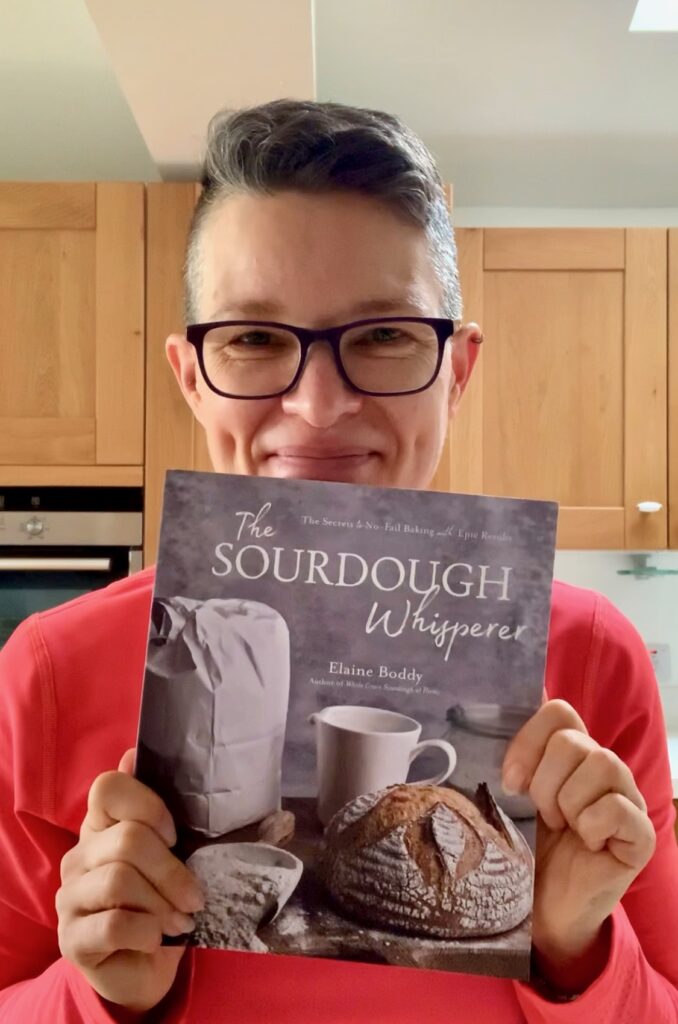 Whether you want to begin, continue and/or enhance your sourdough making, you'll find it all here, but the biggest thing you'll discover is how to manage and manipulate your sourdough making so that it works for YOU, in YOUR home, to YOUR timings. You'll discover how YOU can be fully in control of every aspect of the process, not the other way round!
The book is packed with everything I could physically download from my sourdough brain onto the page. You'll find hints and tips that I haven't shared anywhere else, you'll find new timetables, new ideas, lots of step by step photos, PLUS 40 recipes all ready for you to enjoy. I cannot wait to see what you think, I really hope you will all like it xx
Below are links from sites all over the world, in no particular order, if you find any others, please let me know and add it too…thank you.
"Elaine is truly The Sourdough Whisperer. She is always there holding your hand through each step. Trust her and go with it. The results are beautiful and take away the fear of making sourdough. A must have book for everyone."
Joudie Kalla, author of 'Palestine on a Plate' and 'Baladi'
USA: Amazon
USA: Barnes and Noble
UK: Eco Baker UK (signed copies)
UK: Amazon
Canada: Amazon
Australia: Amazon
UAE: Amazon
France: Amazon
Spain: Amazon
India: Amazon
Mexico: Amazon
Japan: Amazon
The Book Depository (worldwide delivery)
Reviews:
"Elaine has a sourdough superpower… Her knowledge is seemingly inexhaustible and she is so generous in sharing that knowledge. Any book she writes on the subject of sourdough is one to fast-track on to your bookshelf."
Karen Barnes, Editor, delicious. magazine
"Sourdough baking is approachable, accessible, and achievable thanks to this thoughtful guide. Elaine has a true talent for working with sourdough and a passion for sharing her knowledge with others. The Sourdough Whisperer combines these gifts into a must-have resource for anyone interested in sourdough baking, as it demystifies the science of working with starters, clarifies the dough proving process, and inspires bakers to further develop their baking skills. Elaine's wisdom and her recipes have helped me, personally, to troubleshoot my sourdough challenges and ultimately bake my picture-perfect loaves confidently and with ease."
Angela Ferraro-Fanning, author of The Little Homesteader book series
"Bread baking at home is going through a real renaissance, Elaine is a huge part of that. Her passion for all things sourdough and supporting home bakers in kitchens or any size has been remarkable. She has created some fantastic easy to follow master recipes and simple techniques for beginners and seasoned bakers a like. Elaine's mindset is to make the pleasure of sourdough baking accessible to all. She has been an inspiration to home baking communities across every continent. I know you will enjoy this book."
Bertie Matthews, Managing Director, Matthews Cotswold Flour