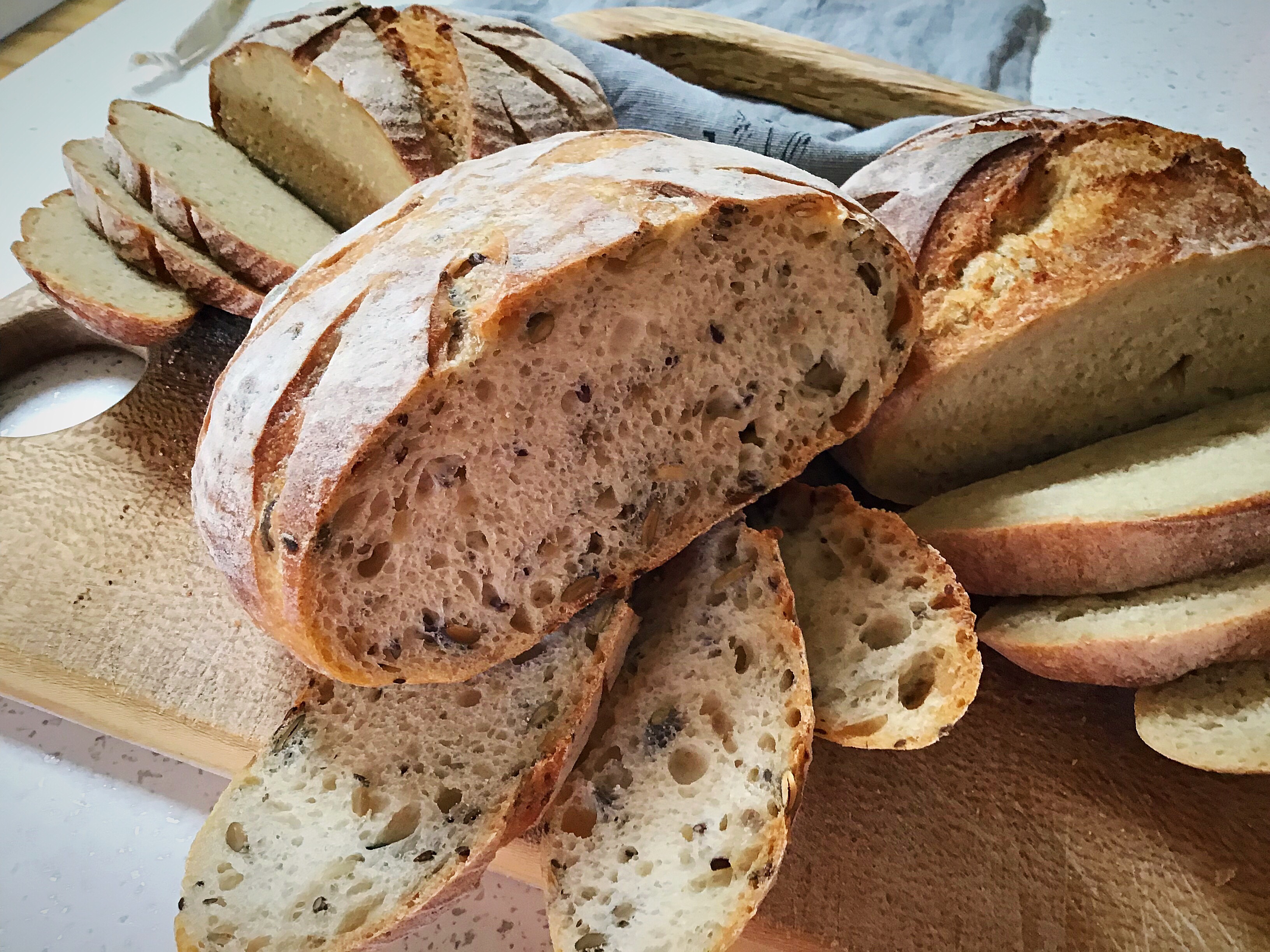 These loaves have been made using my starter and a variety of white spelt flour, kamut/khorason flour, and mixes of the two.
These were experimental to test how the flours would hold up on their own for use in sourdough so this post is to share the outcome. I've used both spelt and kamut flour in loaves that included strong white bread flour with great success and flavour, which you can find in my recipe index; this time I wanted to test them out on their own to see how they behaved.
Please note: these loaves were all made with a smaller banneton which is 17cm diameter and 7.5cm deep. This allowed me to use less flour in these trials. The quantities are included at the end of the post.
And: I've used my same starter in all of them, fed the usual way with strong white bread flour; you don't need different starters for different loaves.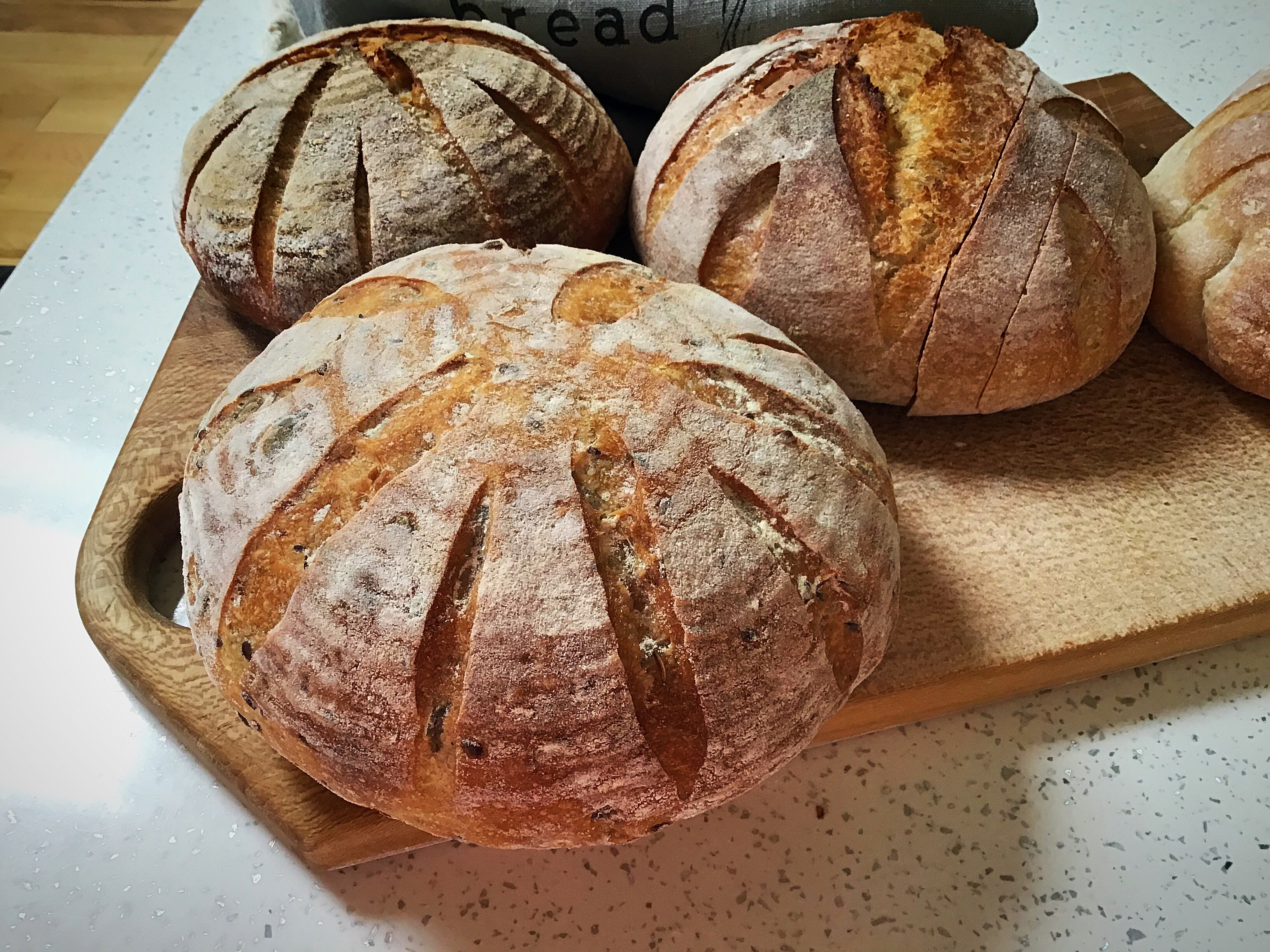 Firstly, let me talk about the actual flours themselves; these are milled from ancients grains. Spelt and khorason (kamut is actually the brand name, the entire grain has a brand!) are wonderfully tasty grains that are lovely and nutty and chewy to eat in their naturally grown form once cooked, I eat them a lot this way.
The flours are milled from those grains.
Being ancient grains, they are quite different from more modern flours, and very different from one another, so considerations have to be taken when using them in your sourdough.
White spelt flour is very soft, it's a lovely fine gentle flour. It therefore struggles to hold its form if used 100% for a free form loaf such as sourdough because it is not a very strong flour, the protein level is less than 11%, and so it benefits from additions to give it strength to hold its shape. I found that when used on it's own for a loaf, it still created a lovely dough, it rose well, it baked nicely, the crumb was lovely and light, but it was a bit unevenly shaped once baked. I know from past experience that spelt does not hold its shape so I chose to bake it in a smaller pan (20cm diameter as opposed to me usual 26cm diameter enamel roaster) to give it the benefit of the sides of the pan to stop it from spreading, which it needed. The cut slice shows the shape more.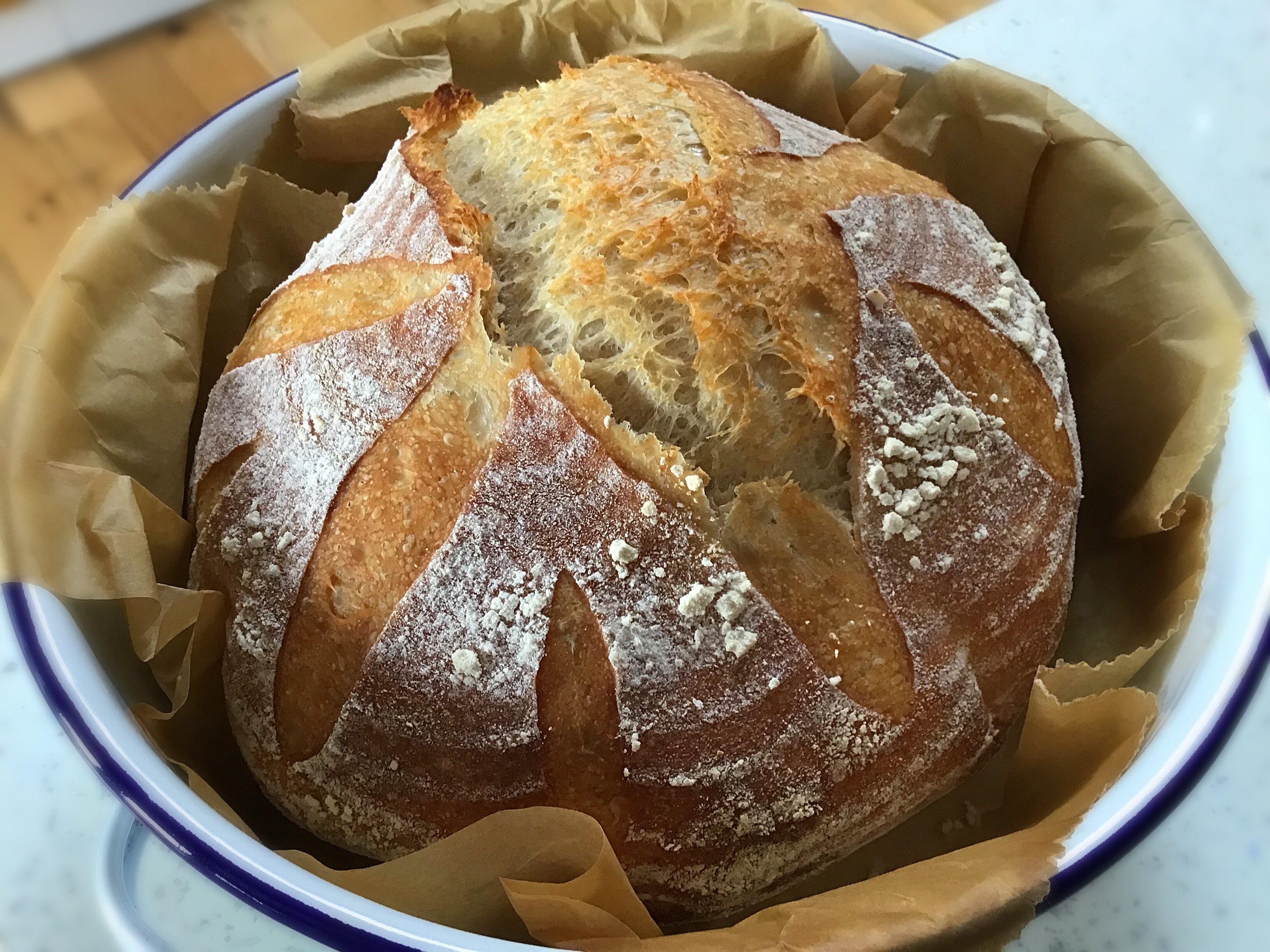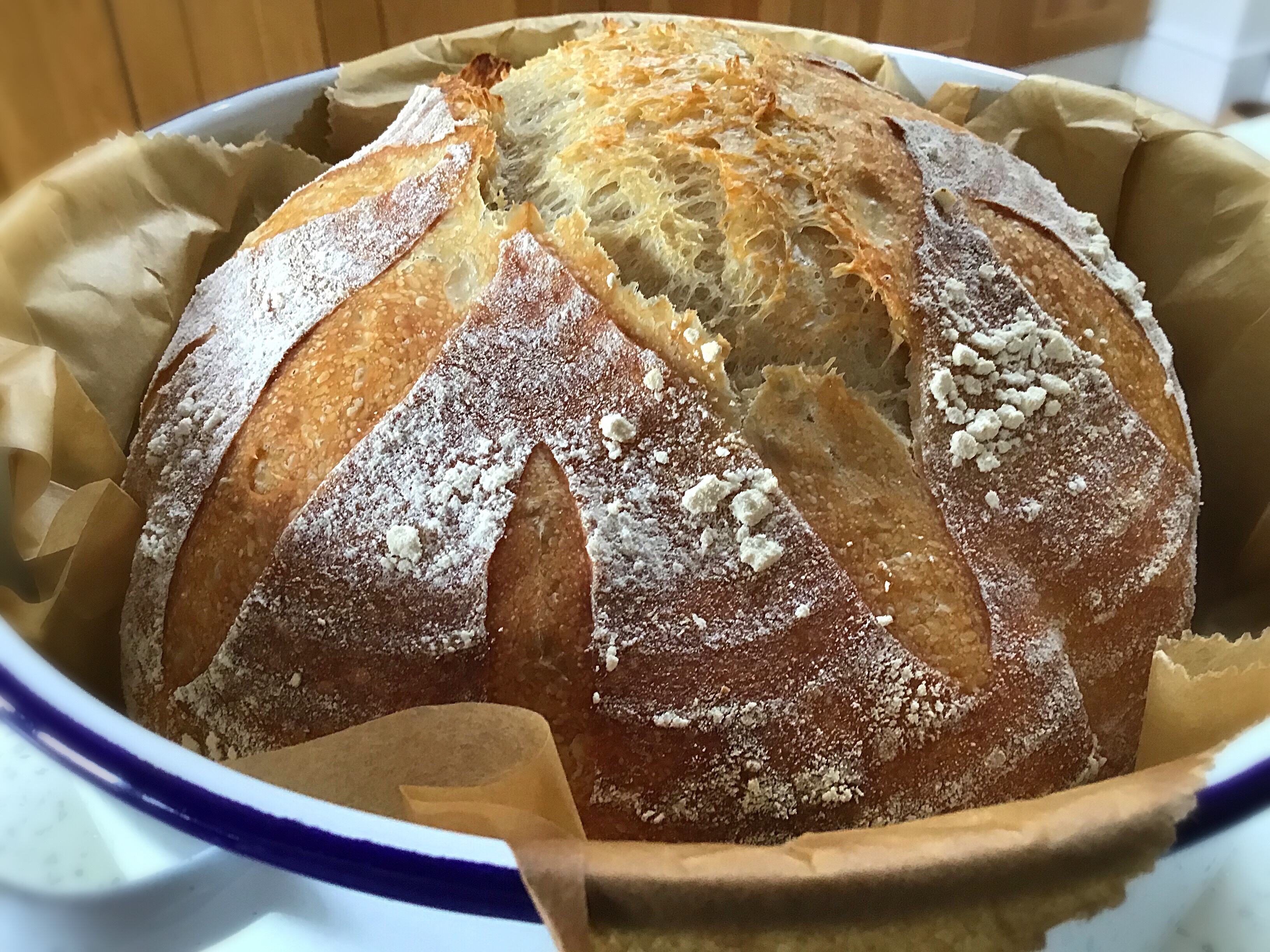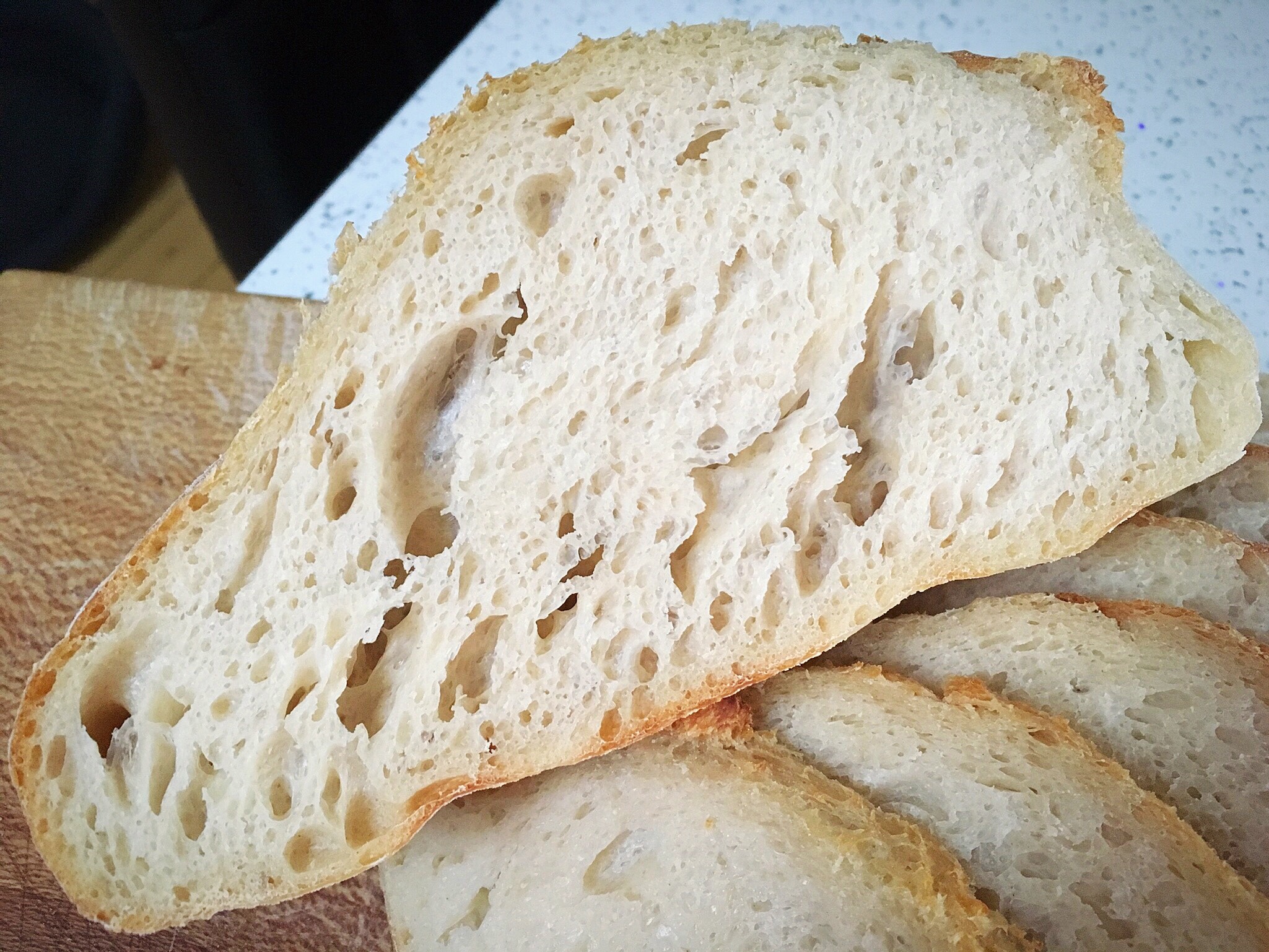 Once I added seeds to the dough, it was a whole different story: they gave the dough structure and it held its shape perfectly, hence being able to use a bigger pan.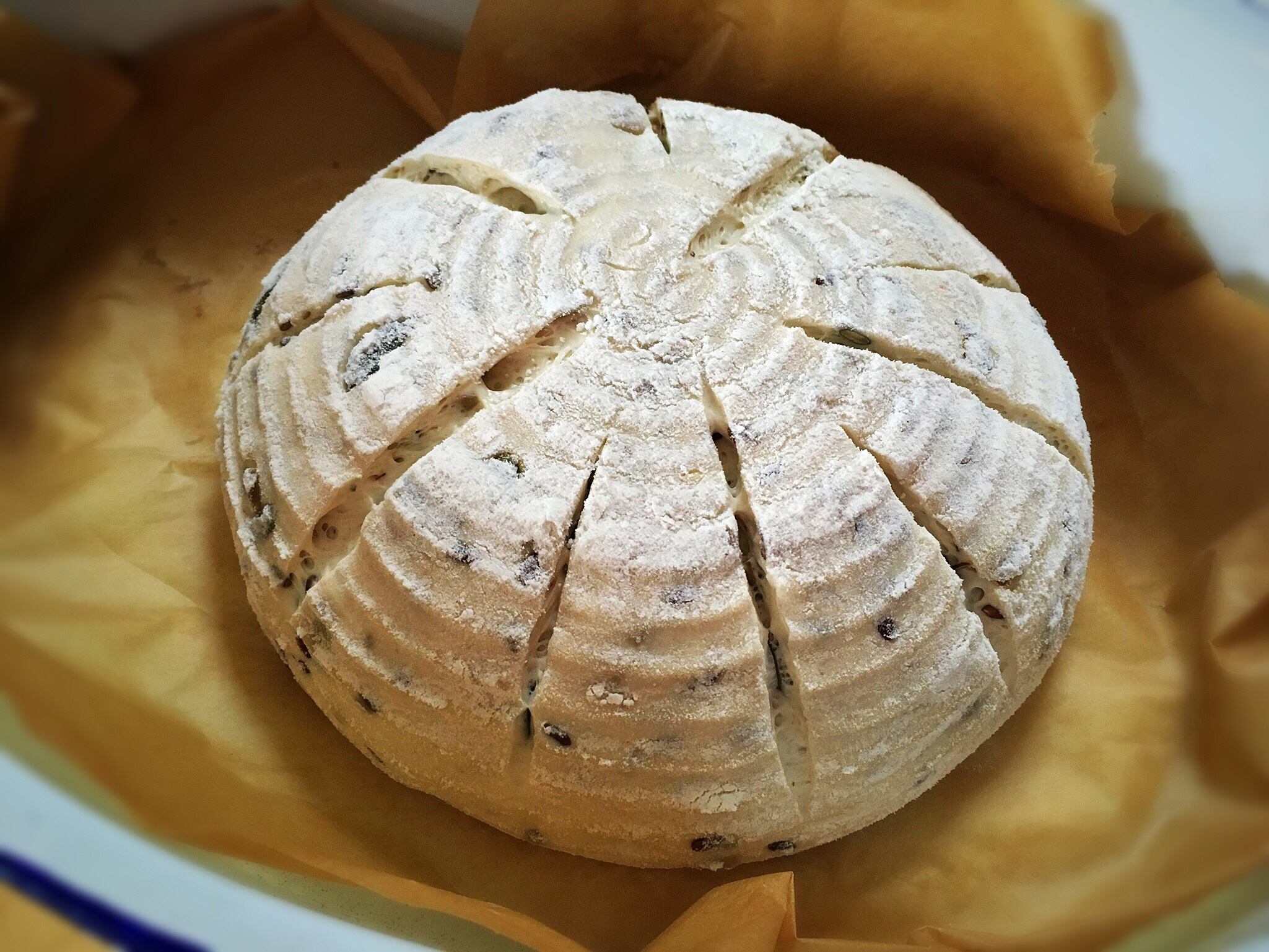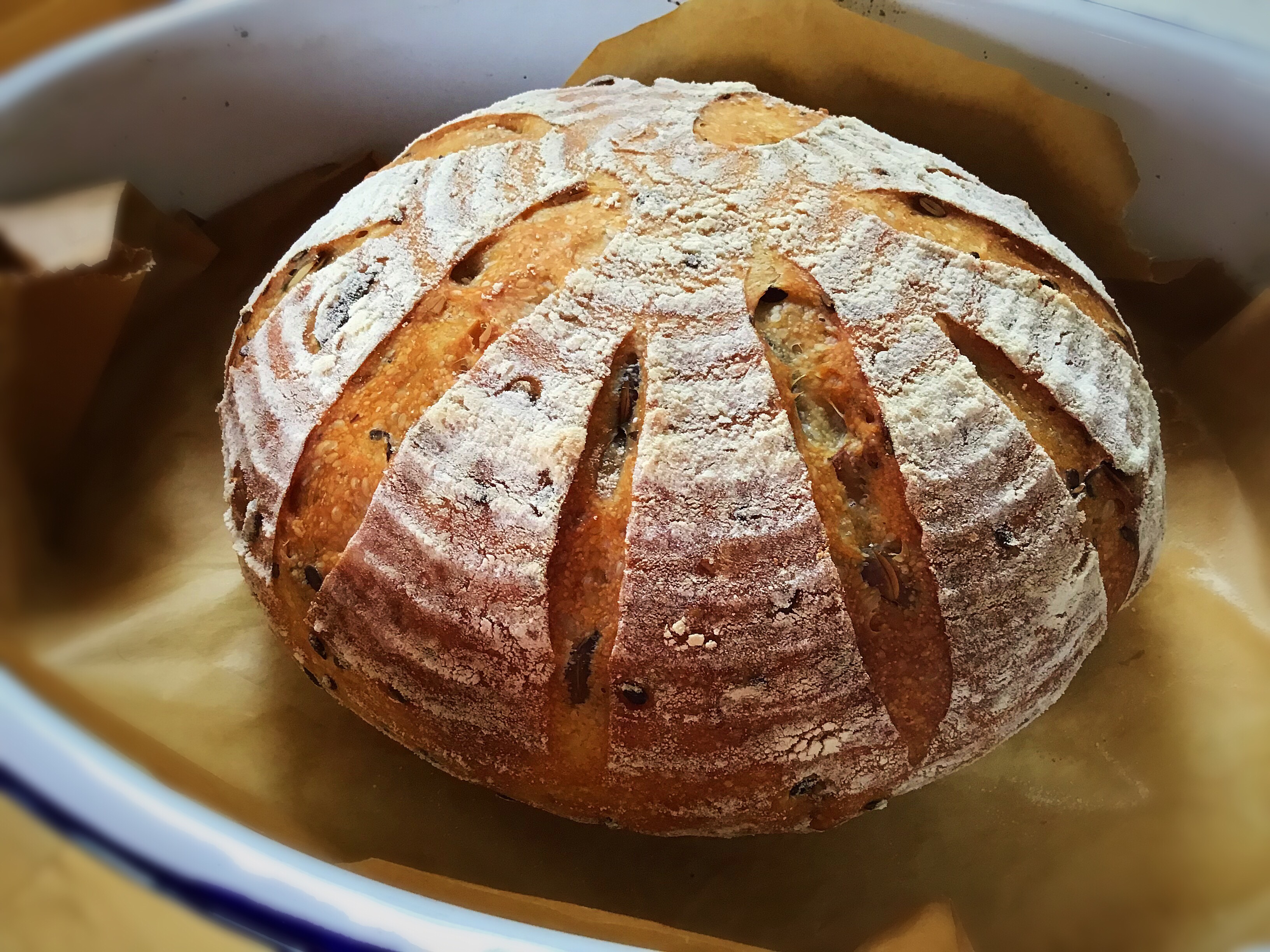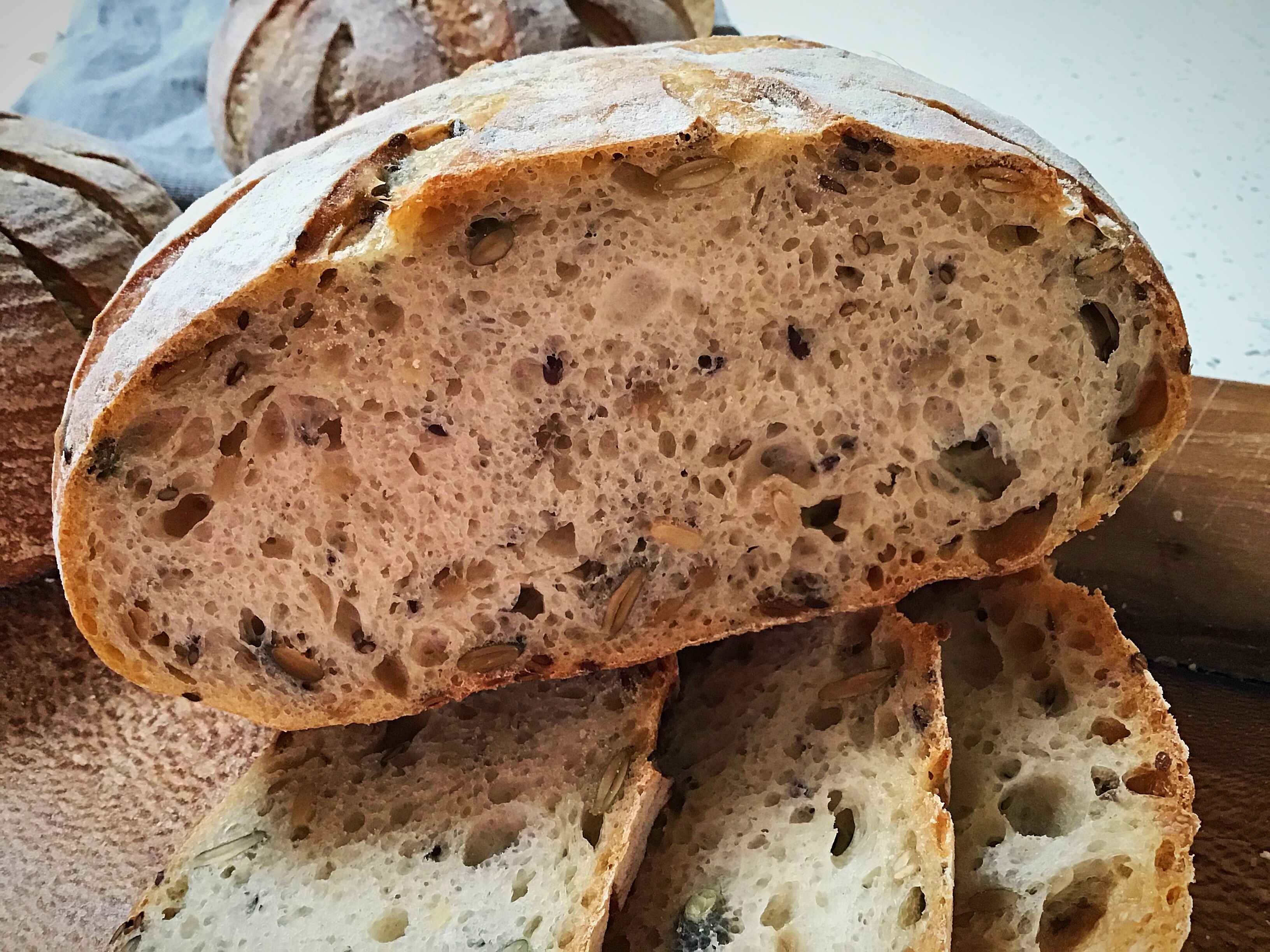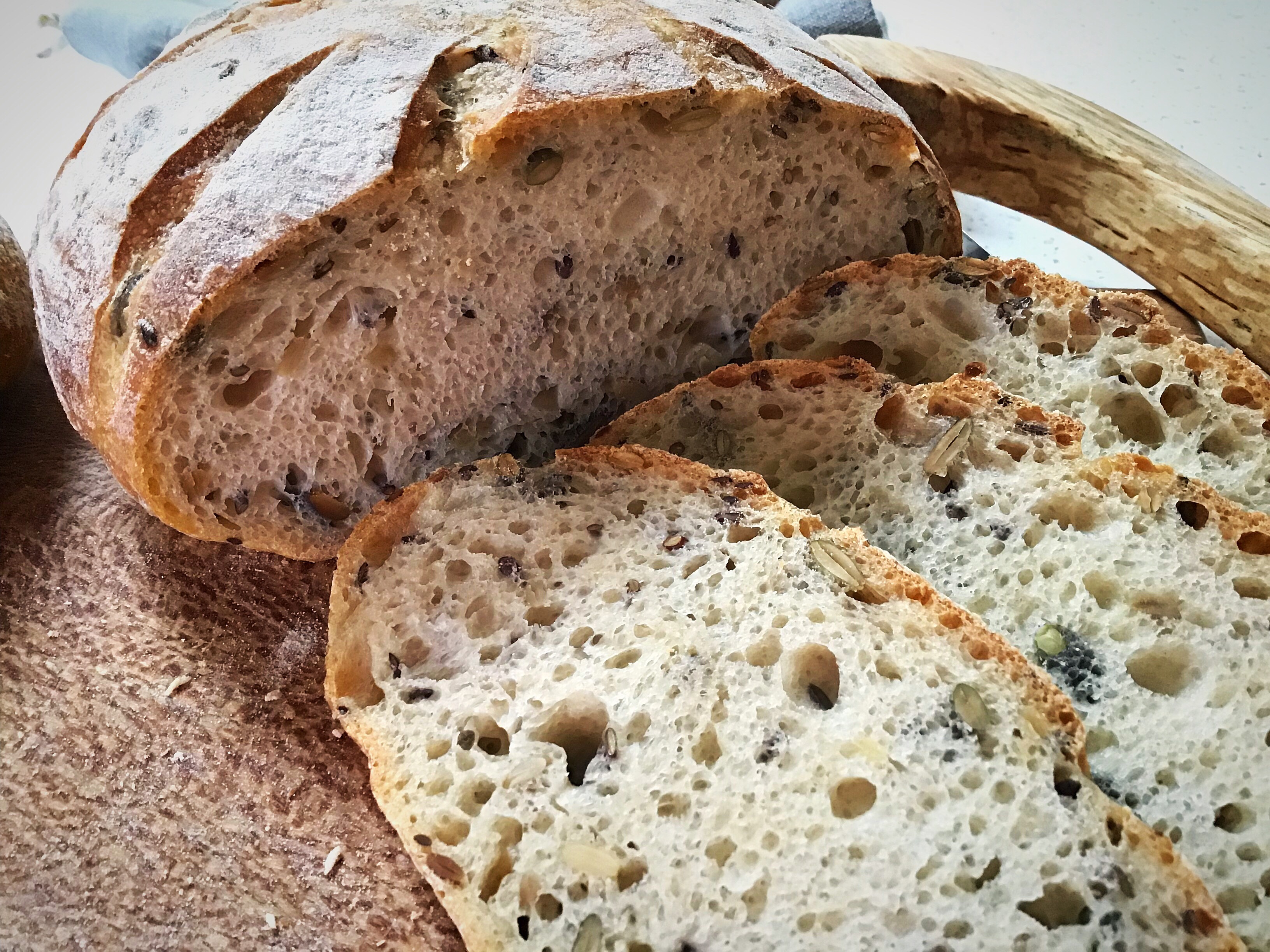 And it tasted great!!!!! I always toast my seeds beforehand which all adds to the flavour.
Khorason flour is quite different. I used a wholewheat khorason flour which has 15g of protein per 100g. The flour is a lot more grainy that the spelt, and it soaks up a lot more water. It can often pull in quite tightly when first mixed into a dough, then loosen up later, so don't be fooled! I have found that it enhances the flavour of the sourdough quite distinctly and increases the sourness.
Using it for a 100% khorason loaf generates a tight crumb and a denser bake, but it's so tasty, I recommend trying it.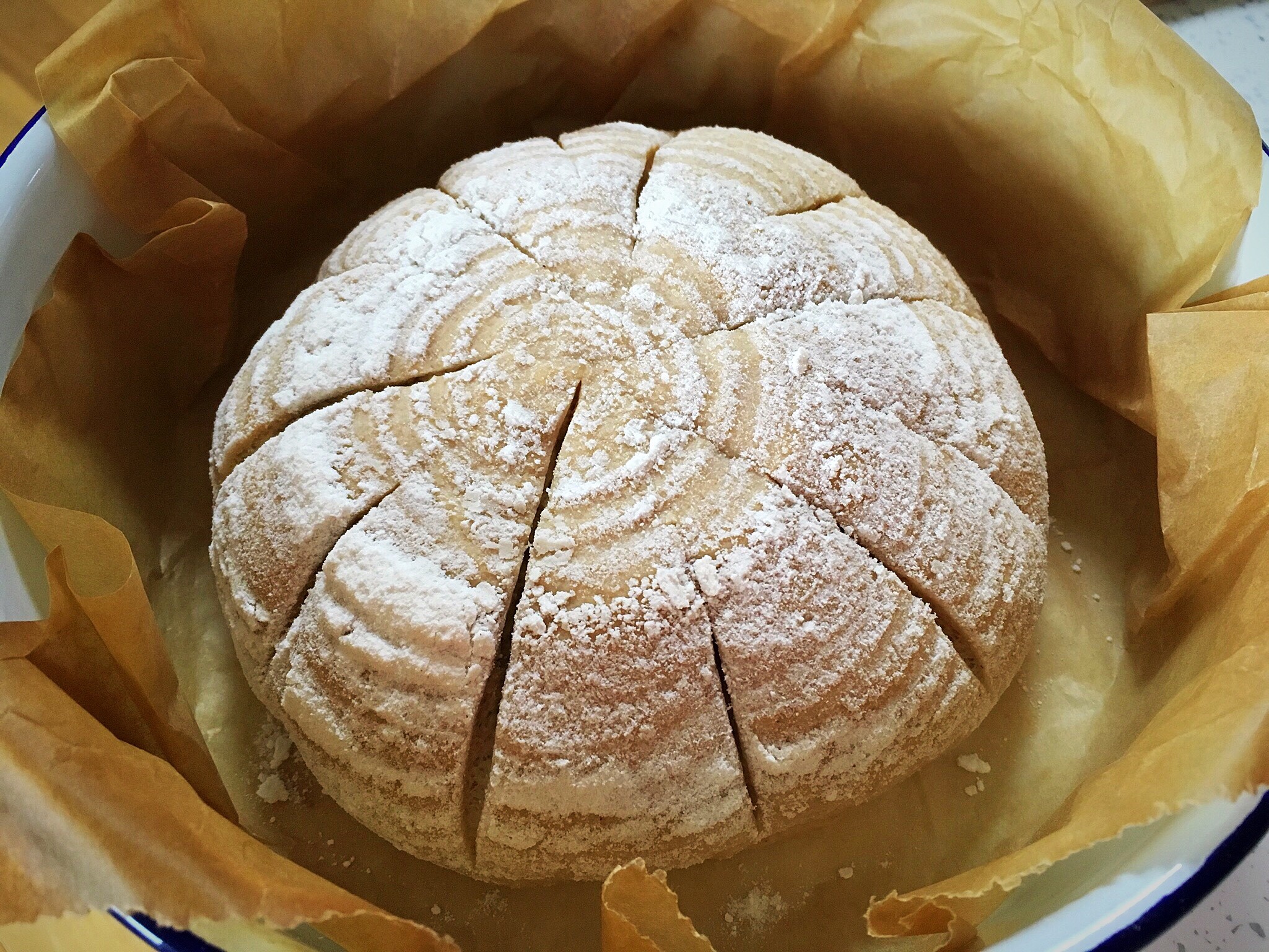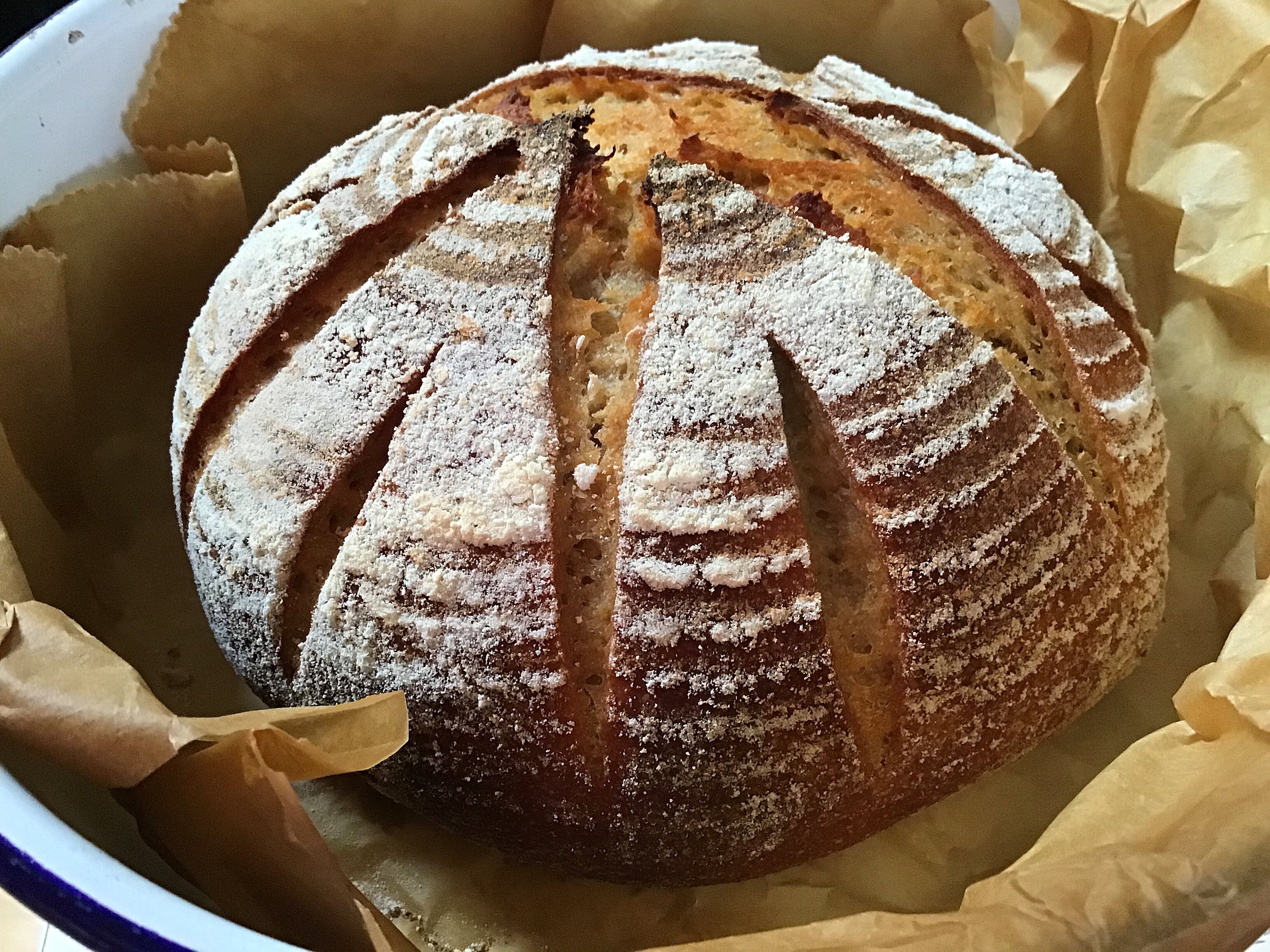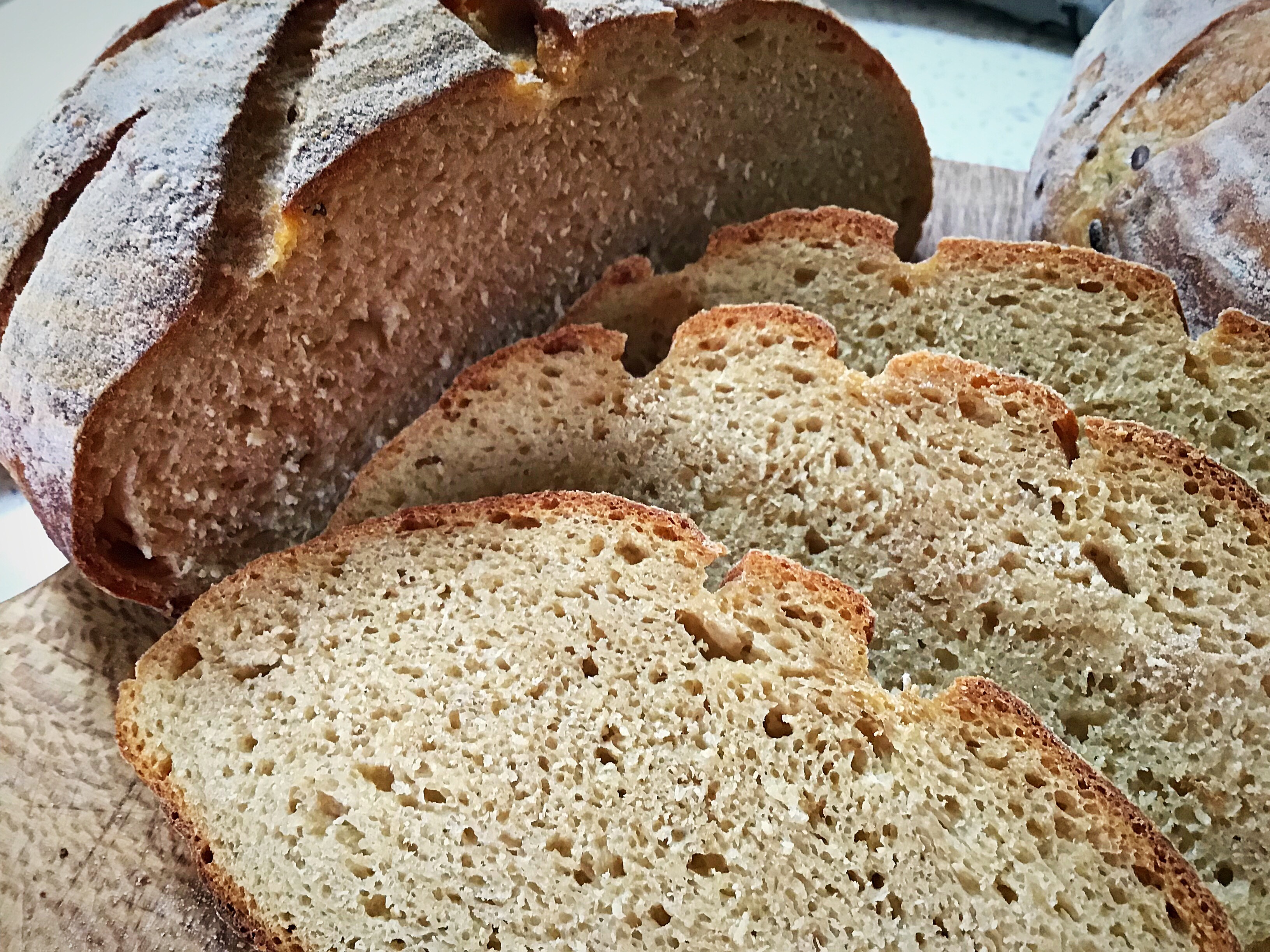 Mixing 50:50 white spelt flour and wholewheat khorason was a real success: the spelt lifts and lightens the khorason, whilst the khorason gives the spelt structure. And it tastes great! it's still a closer crumb than all white or all spelt, but it's tasty and lovely which is all that matters right? And the butter doesn't escape!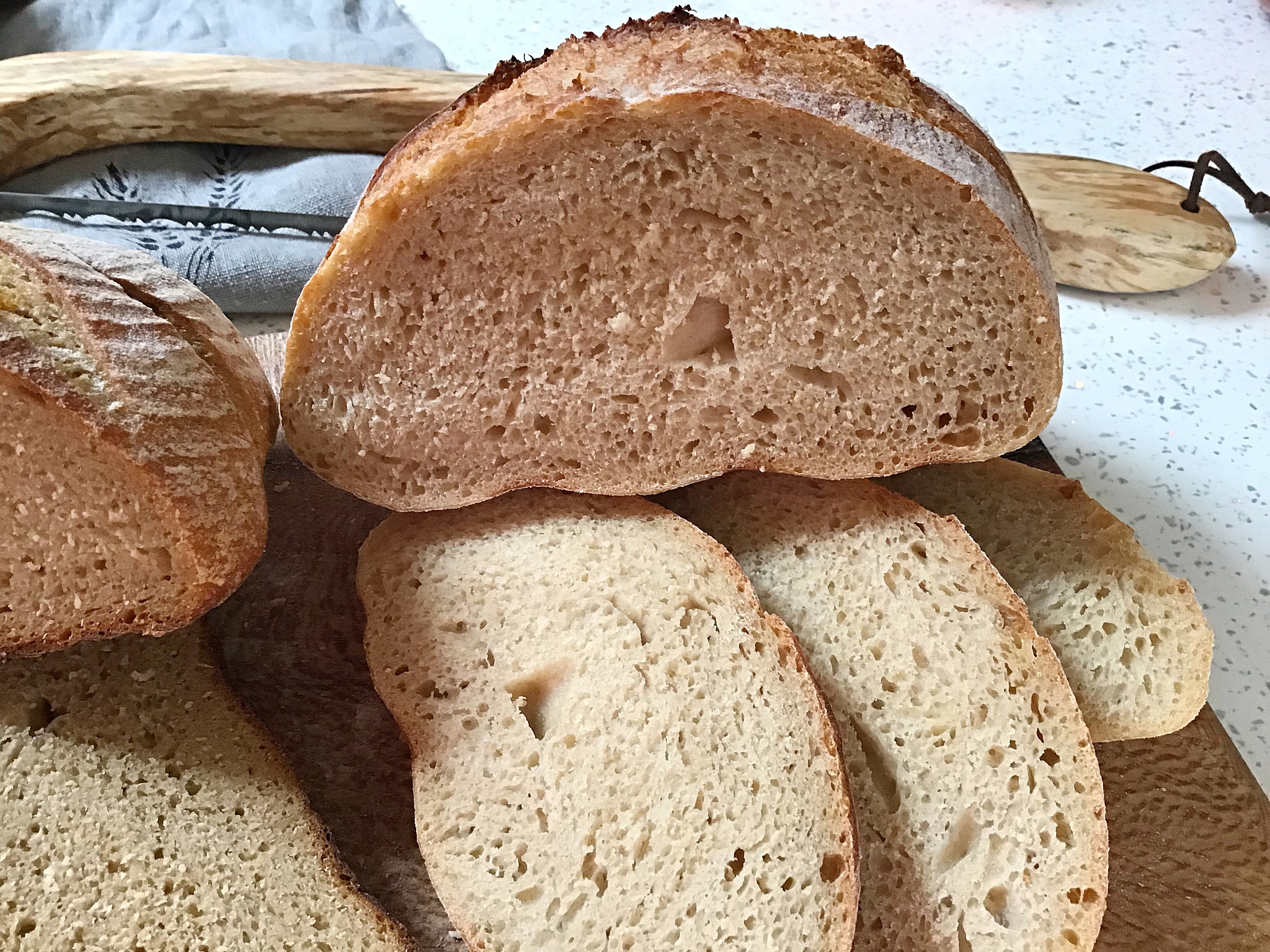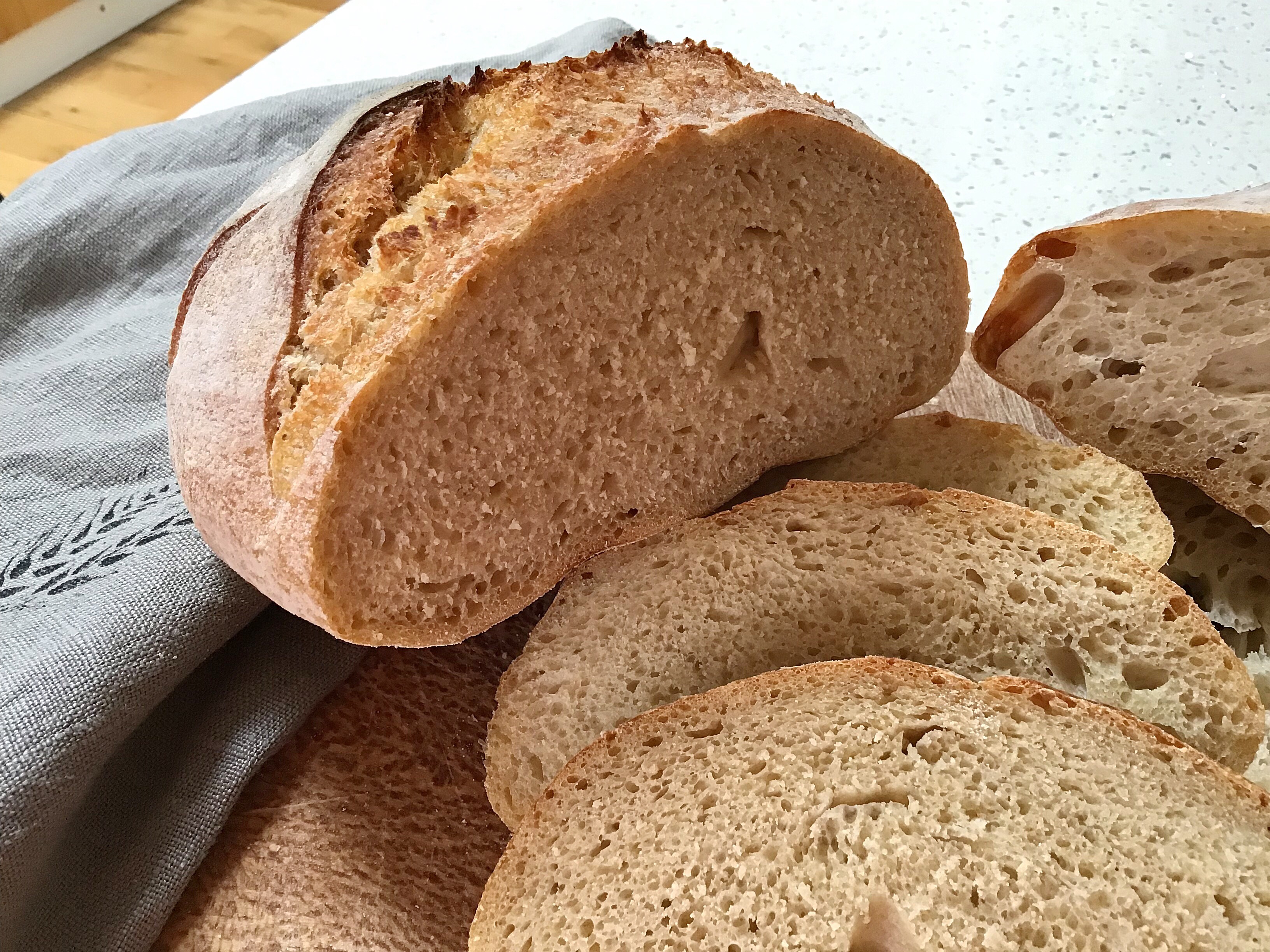 I will be putting videos of making these loaves on YouTube, but all I've done is use my master recipe process, all I've done is change the quantities, so everything else is the same; please feel free to increase the quantities to make a bigger loaf.
The spelt loaf quantities:
300g white spelt flour
200g water
30g starter
1/2 tsp salt, or to your taste
The seeded spelt loaf quantities:
300g white spelt flour
200g water
30g starter
1/2 salt, or to taste
50g mixed roasted seeds, I use pumpkin seed, sunflower seeds and linseeds
The khorason loaf:
300g wholewheat khorason flour
250g water
30g starter
1/2 tsp salt, or to taste
The spelt & khorason loaf:
150g white spelt flour
150g wholewheat khorason flour
250g water
30g starter
1/2 tsp salt, or to taste
The process: I used the process of my master recipe, find the links to the left, all the way through, and baked in a preheated oven at 220C fan (240C non fan) covered, for 30-35 minutes as required.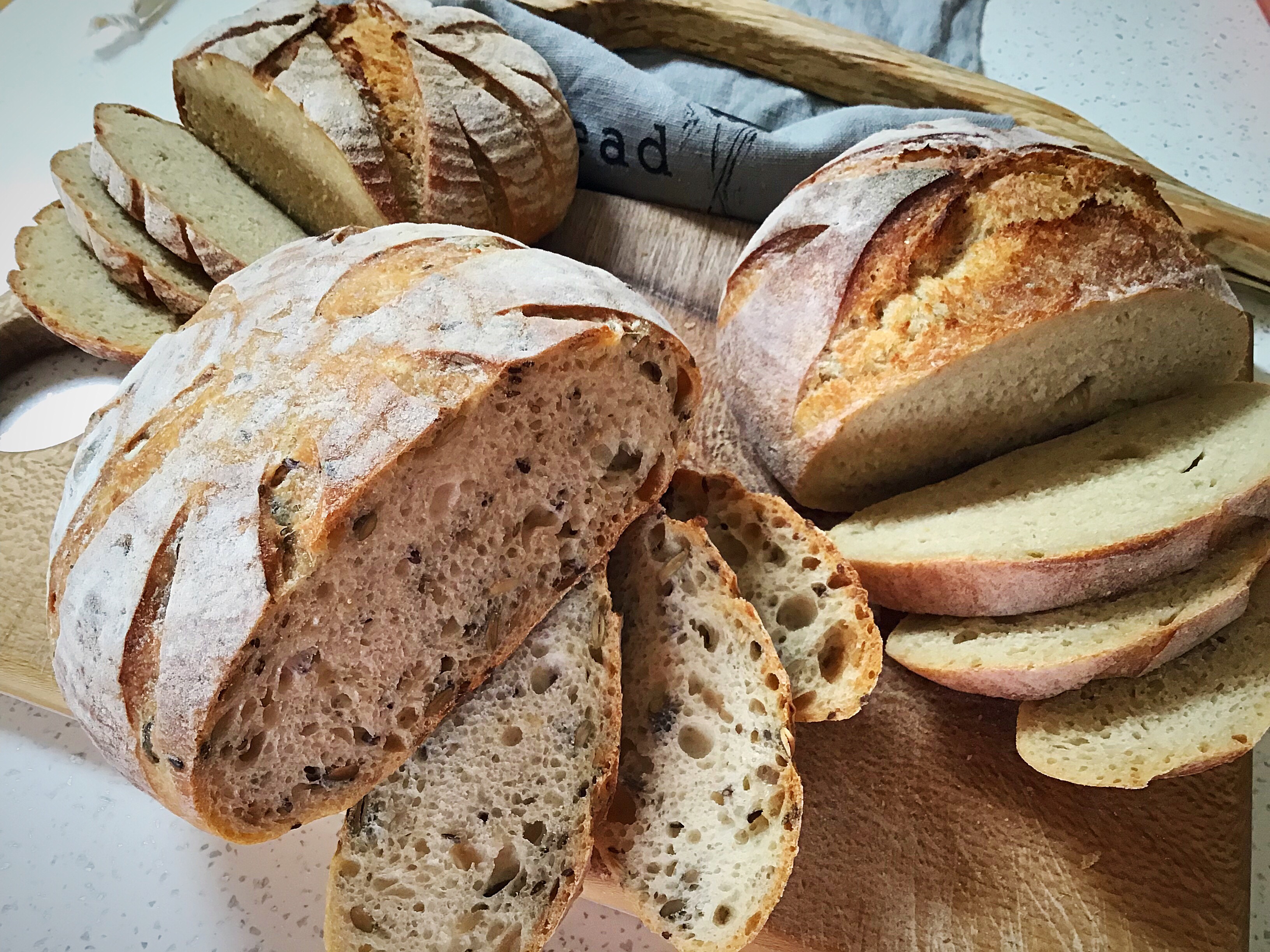 Happy baking!
The white spelt flour was from Mathews Cotswold Flours
The khorason flour was from Doves Farm
The starter was always fed and bubbly!