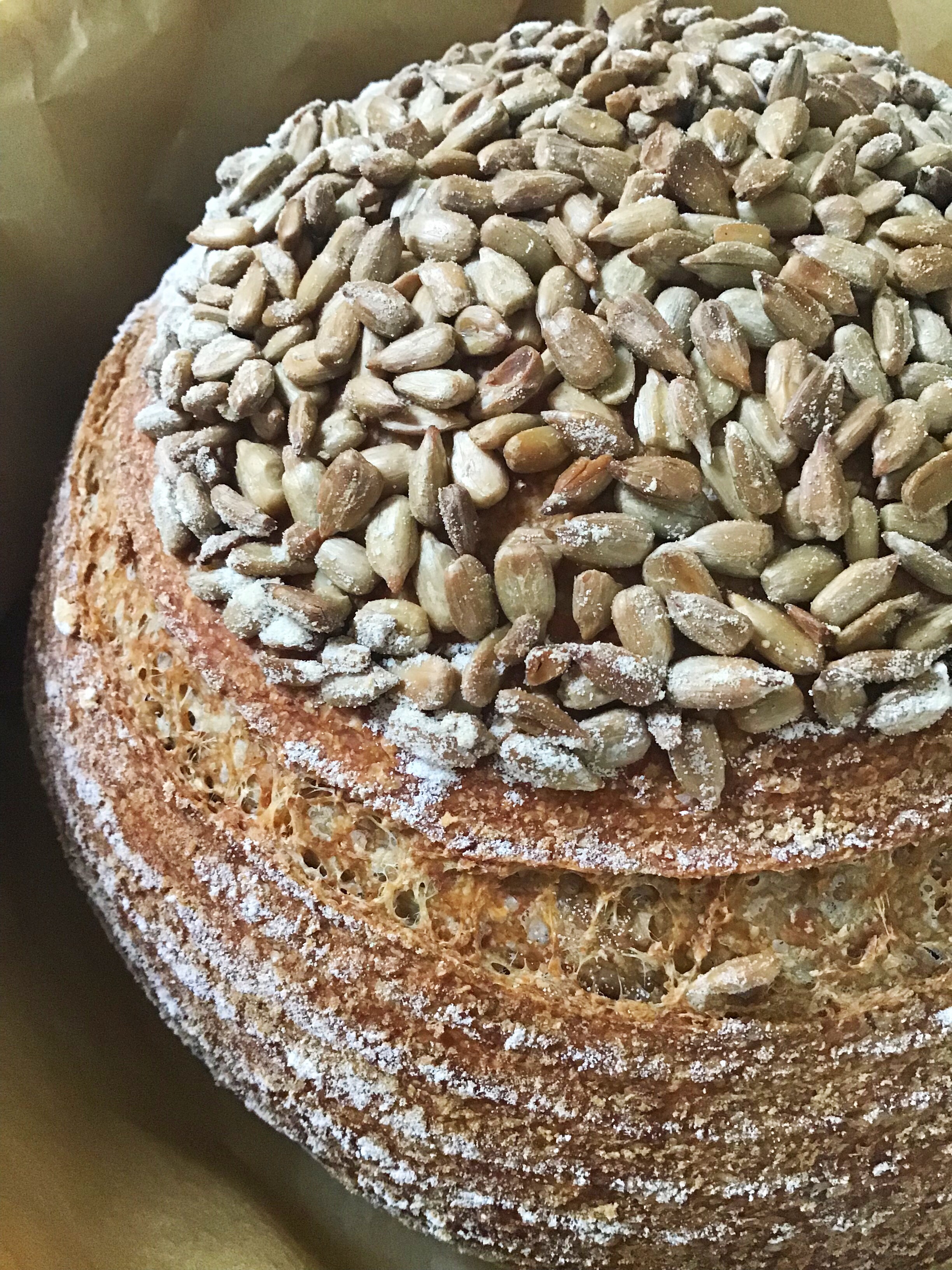 If you would like to use wholemeal/wholewheat/whole grain flours with my master recipe, it is easily converted.
Please note that you can use whatever starter you have, the flour is your starter does not have to match the flour in your dough.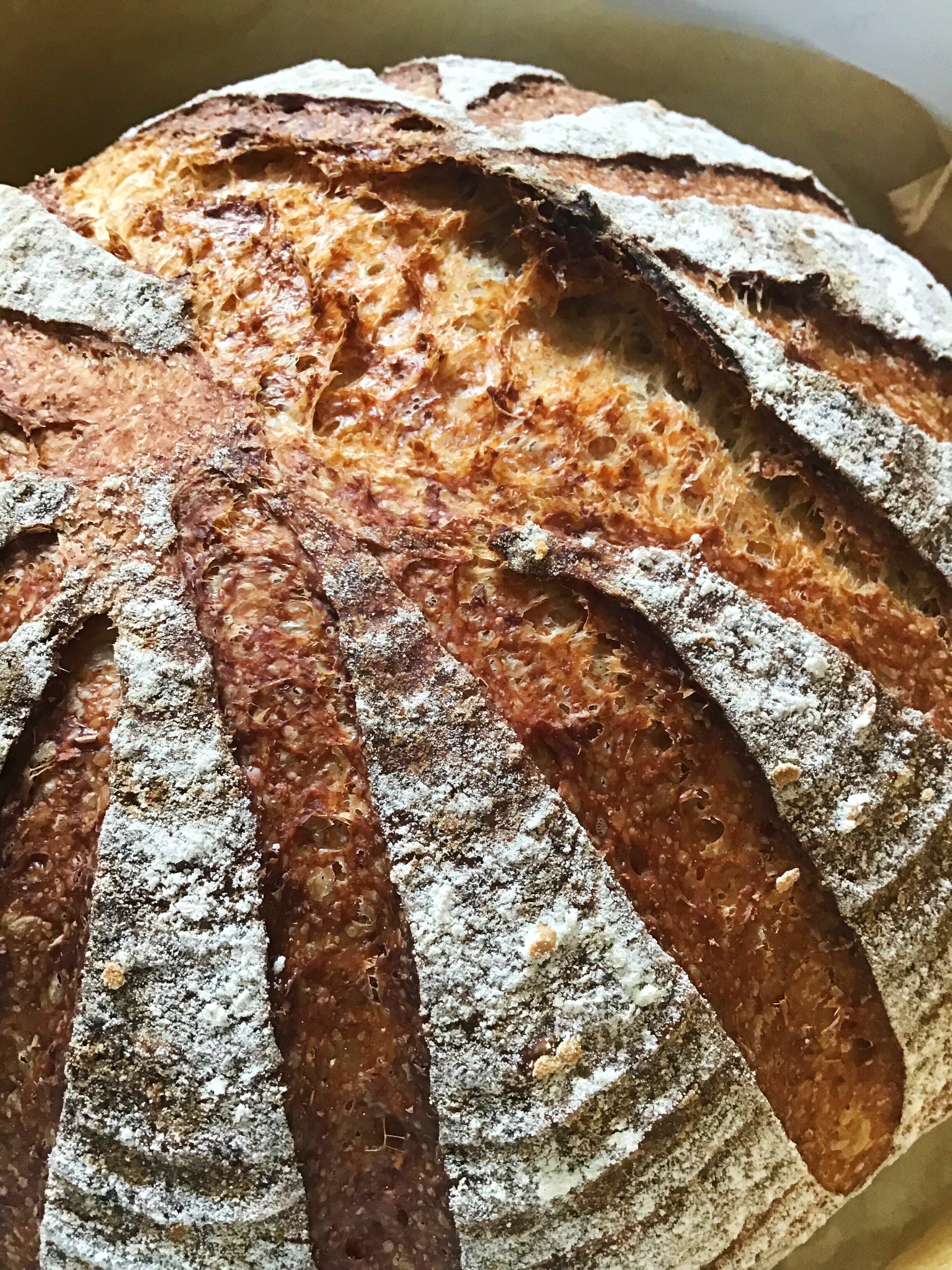 My master recipe is very easily converted to include different flours, and ingredients, it provides a base for you to create whatever version of sourdough you fancy. And this includes using wholemeal flours (that's what it's called in the UK; it can be called wholewheat and/or wholegrain).
This loaf, above and below, was made using 250g strong white bread flour and 250g strong wholemeal bread flour. Everything else remained the same as my master recipe: 350g water, 50g starter, 1tsp salt. I used the same process as always and baked for the same time.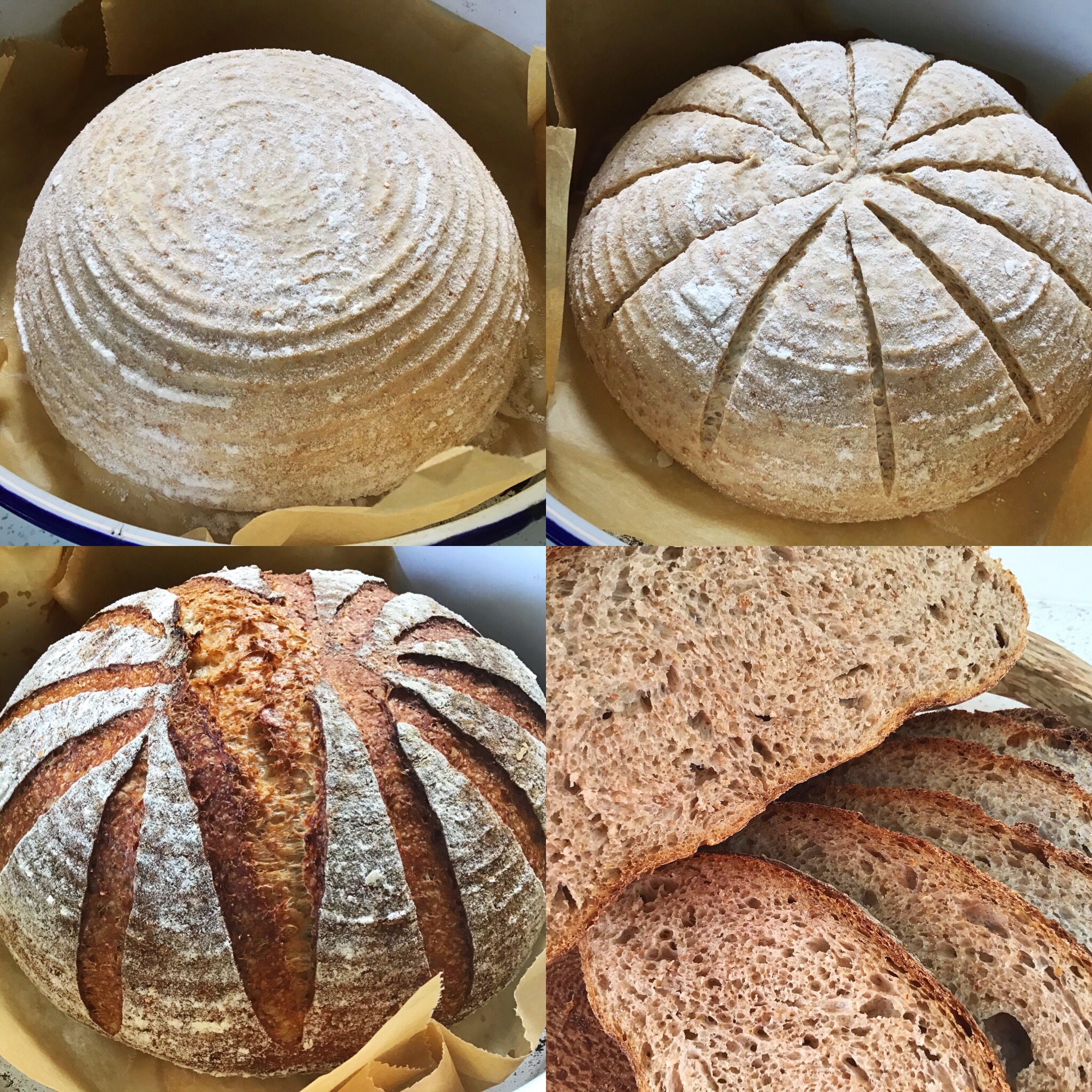 This mix can be baked successfully from a hot or cold oven start.
The loaf below was made using only wholemeal flour; this was a smaller loaf made with 300g strong wholemeal bread flour, 220g water, 30g starter and 3/4tsp salt. Everything else the same.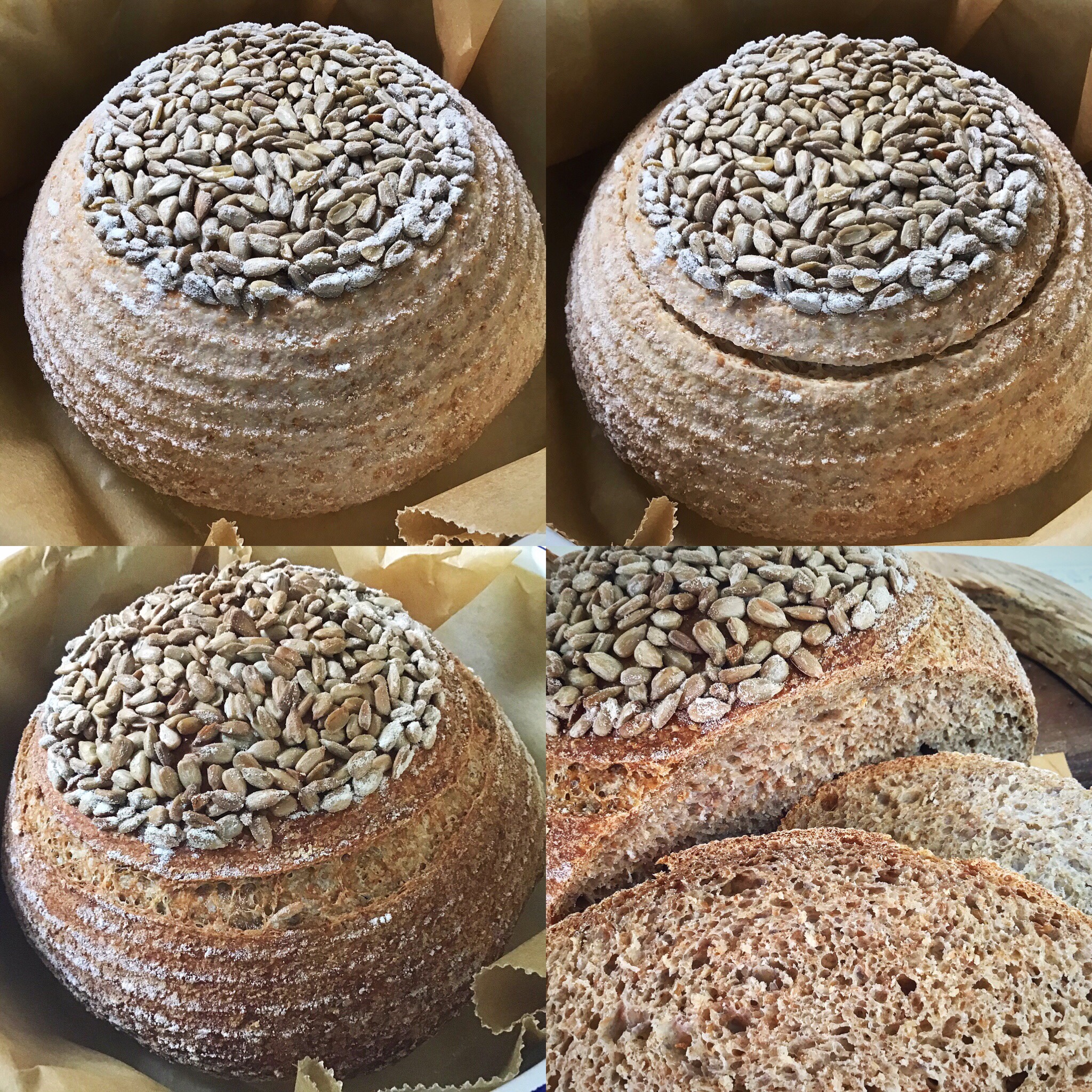 The nature of wholemeal flour is that it will always produce a closer crumb, that's very typical and to be expected.
You will find that the dough is firmer than a 100% white loaf, and consequently easier to score cleanly and happily.
You will also find that it handle quite differently; in the morning after the overnight prove it only needs a very gentle pull together to place into the banneton. It can then be in the fridge for as long or short a time as you choose.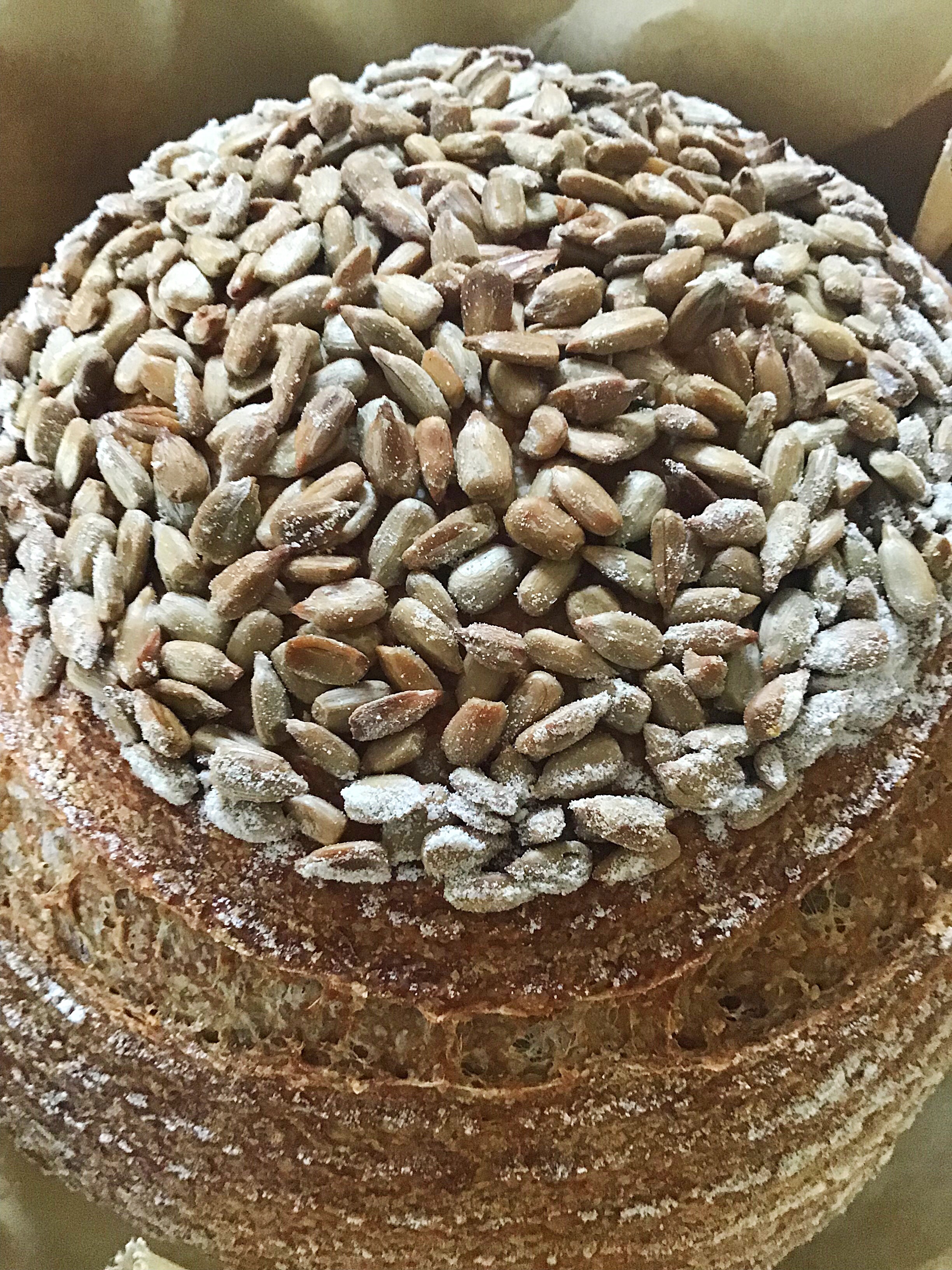 To see the dough for these loaves in action and the scoring and baked outcomes, check out the video on my YouTube channel: https://youtu.be/9MOJBKrHsC4
Happy Wholemeal Baking!