The magic of sourdough amazes me every time; what my starter achieves over and over again never ceases to amaze me and make me smile…I know, I'm easily pleased!
But look at it, don't you agree it's pure magic?
You start off with this….(my dormant starter straight from the fridge)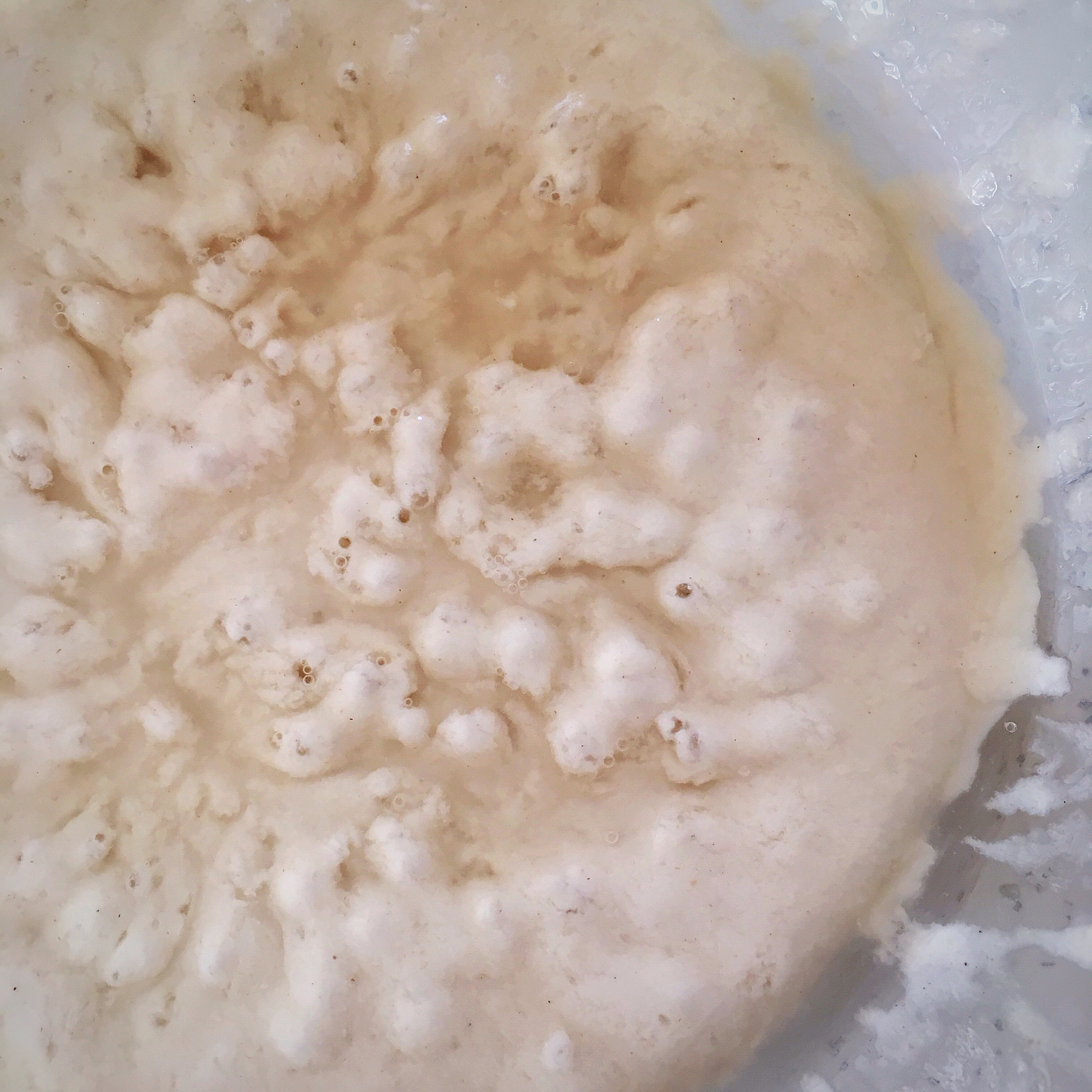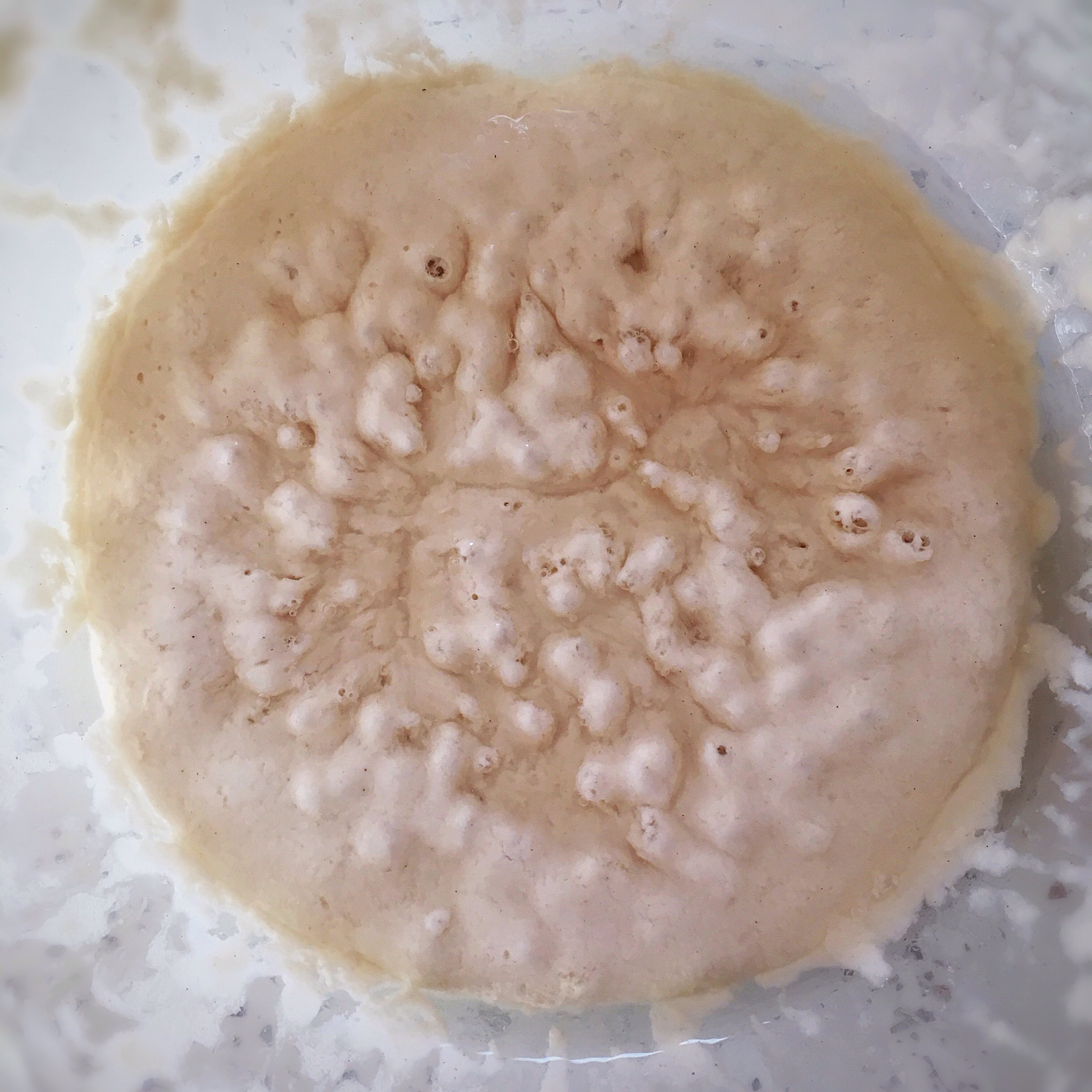 You feed it (30g strong white flour + 30g water) and it becomes this…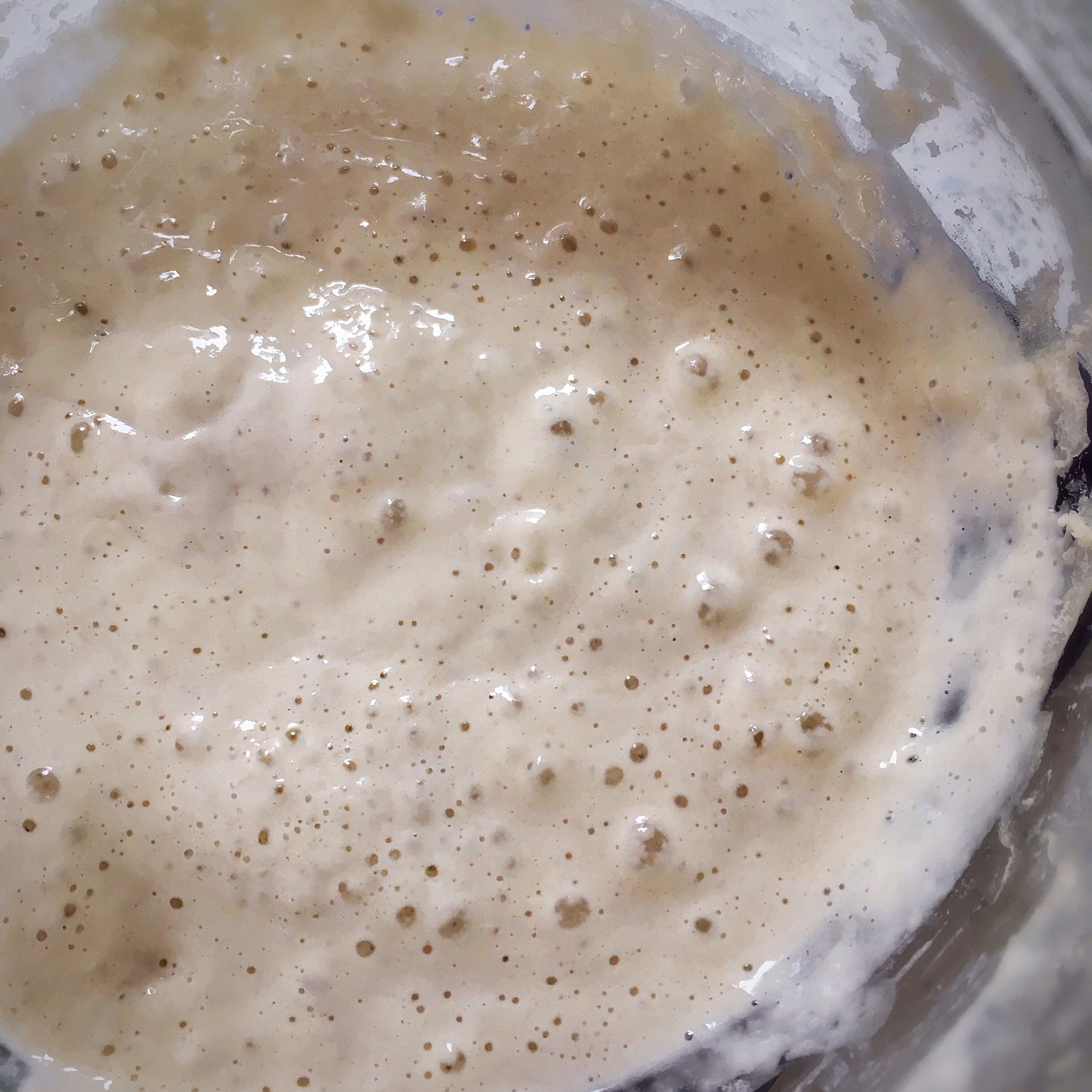 You use it to put your dough together, perform the lifts and folds, cover it, then leave it overnight to prove…and by the next morning it's become this bowl of bubbly wonder…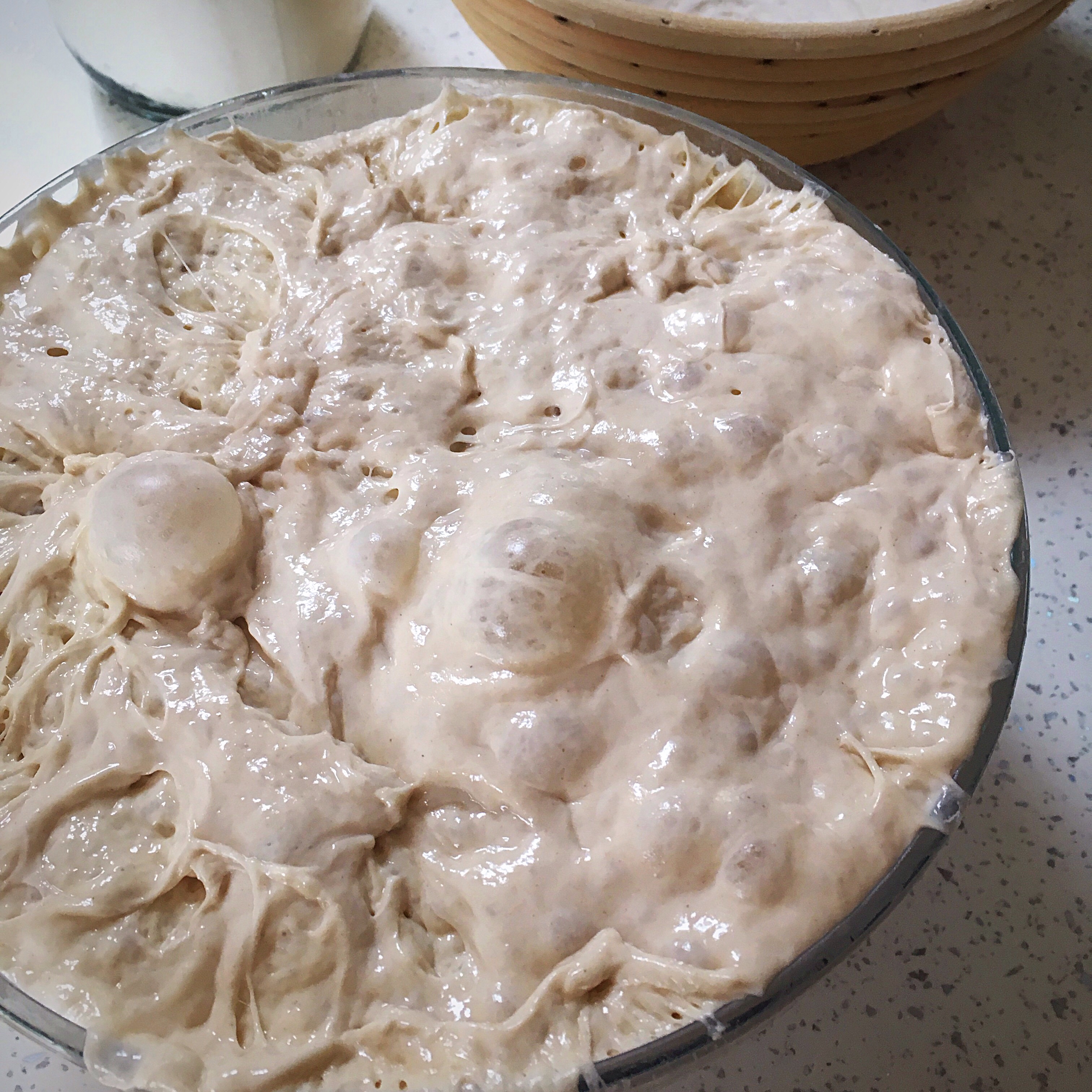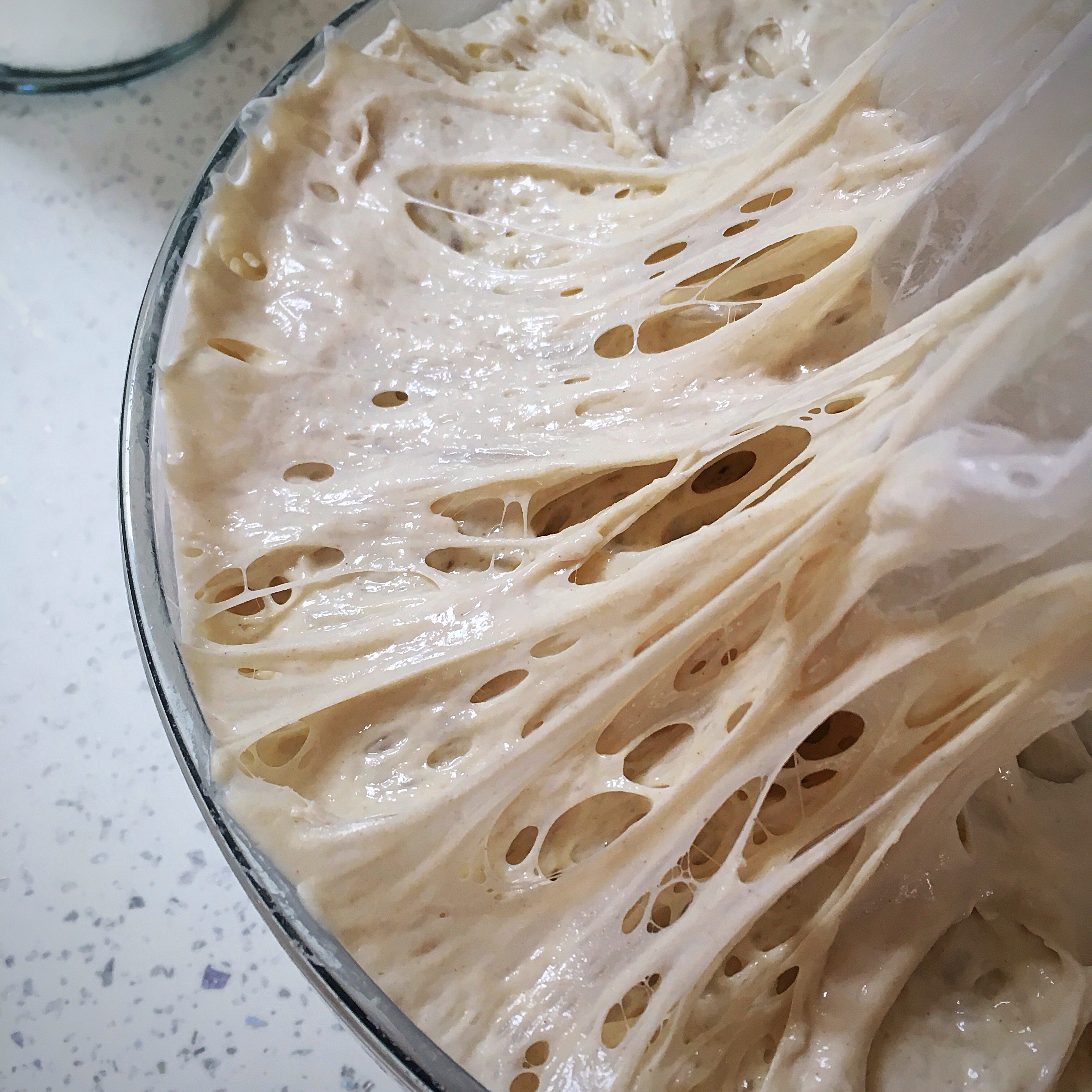 And after nurturing and scoring and baking it…it gives you this…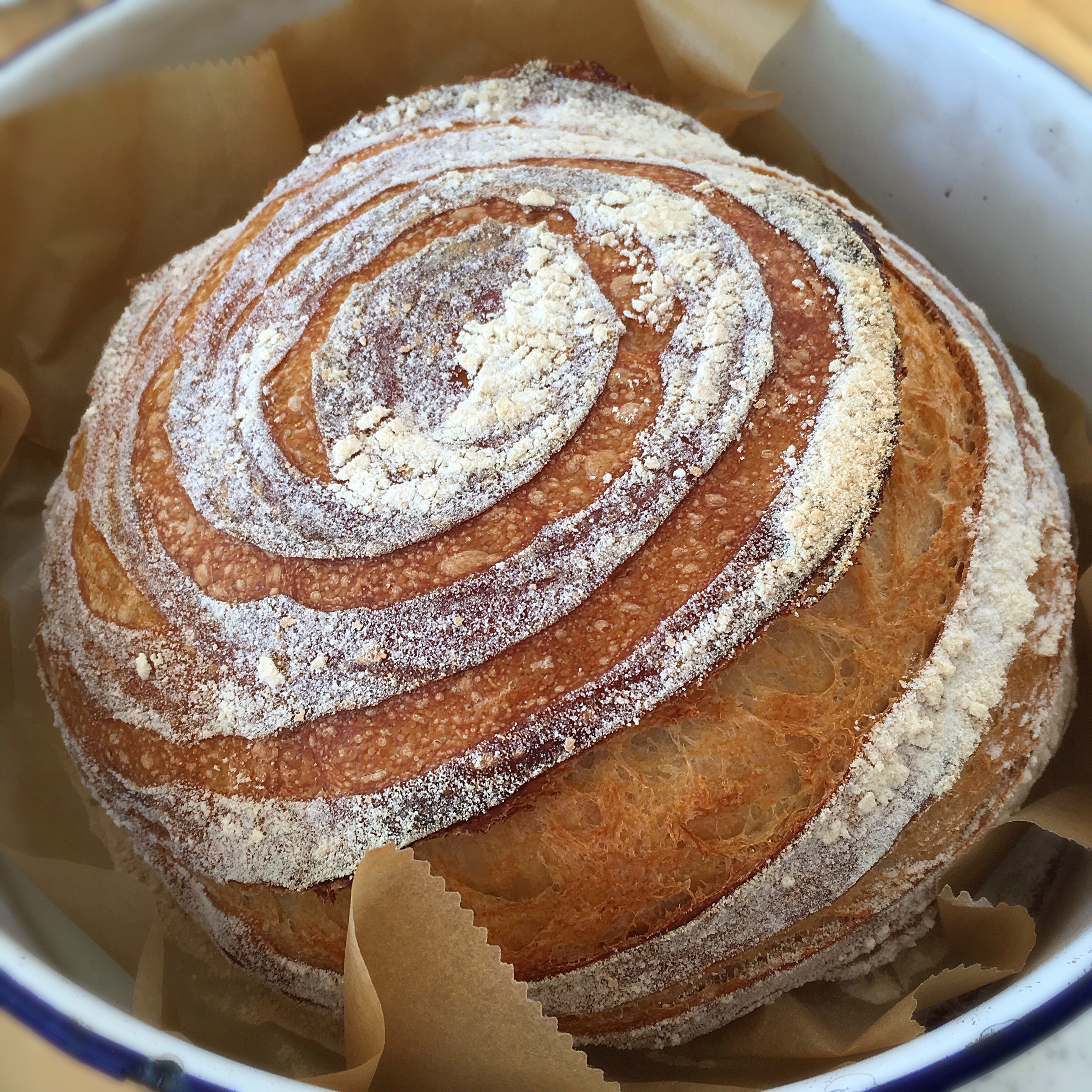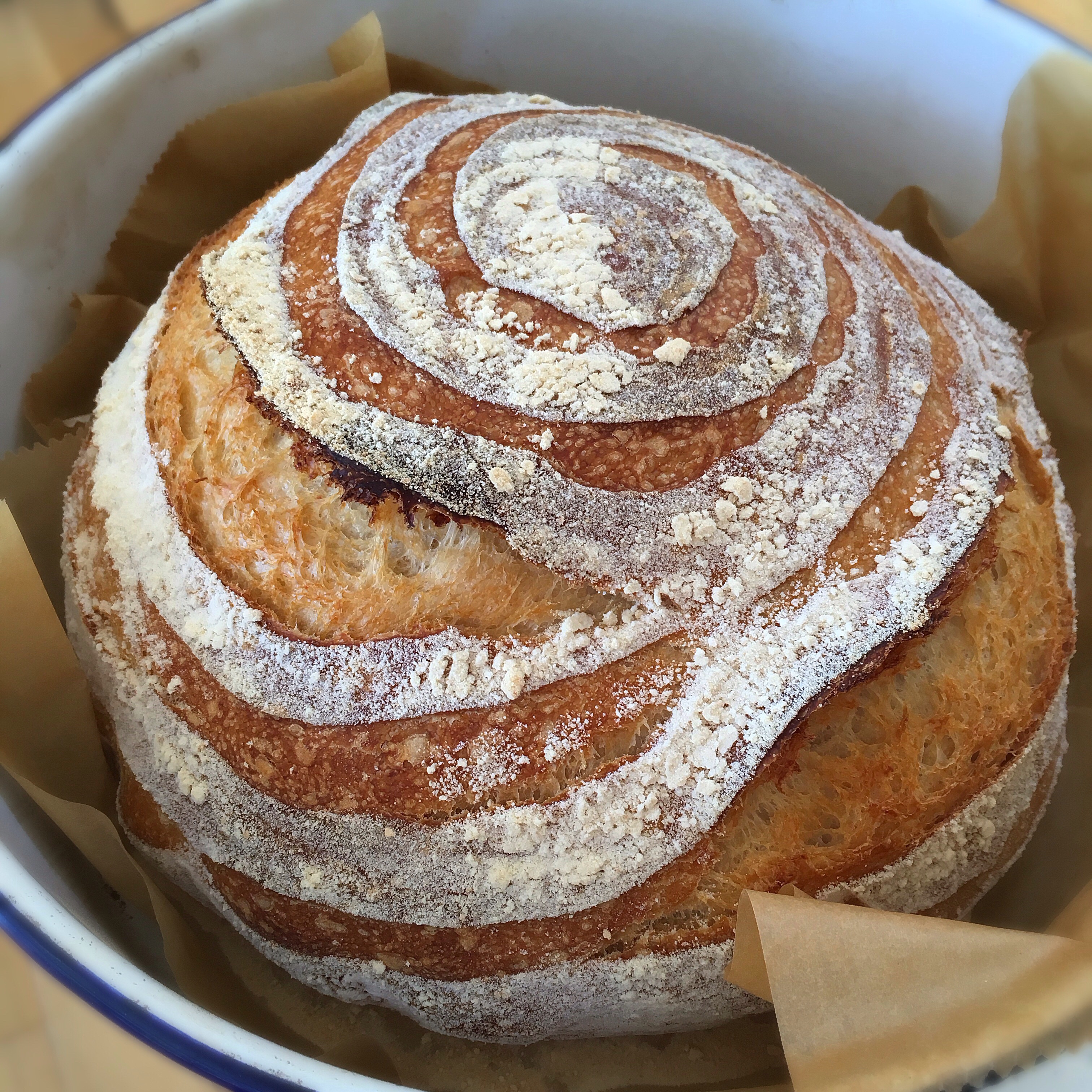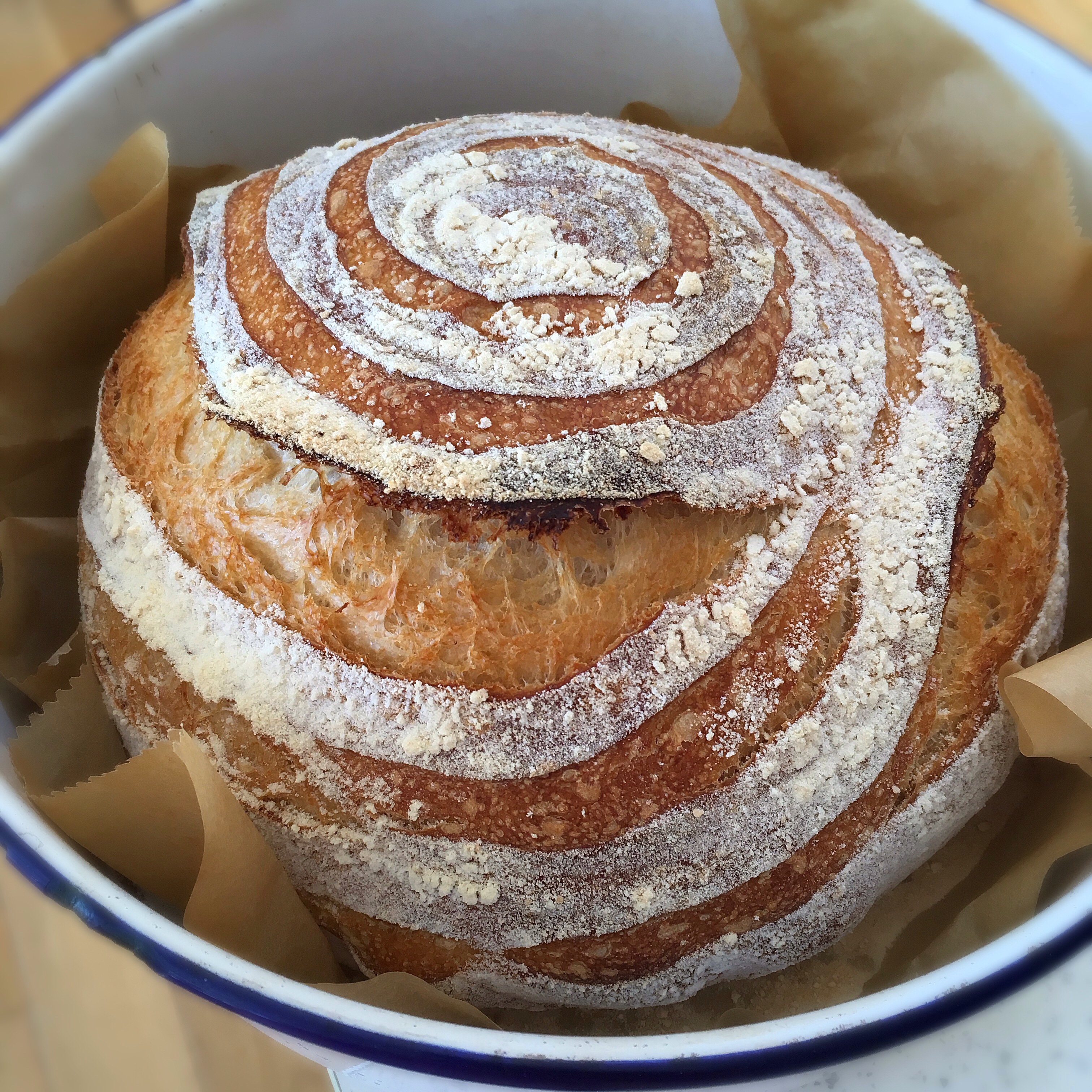 Now if that isn't magic, what is??? don't you agree?
(I bought a new toy this week, a turntable! I used to score this loaf, but I can't get the video to load on here. I've put it on my Instagram feed though if you'd like to have a look – I predict great turntable fun in my future!!)