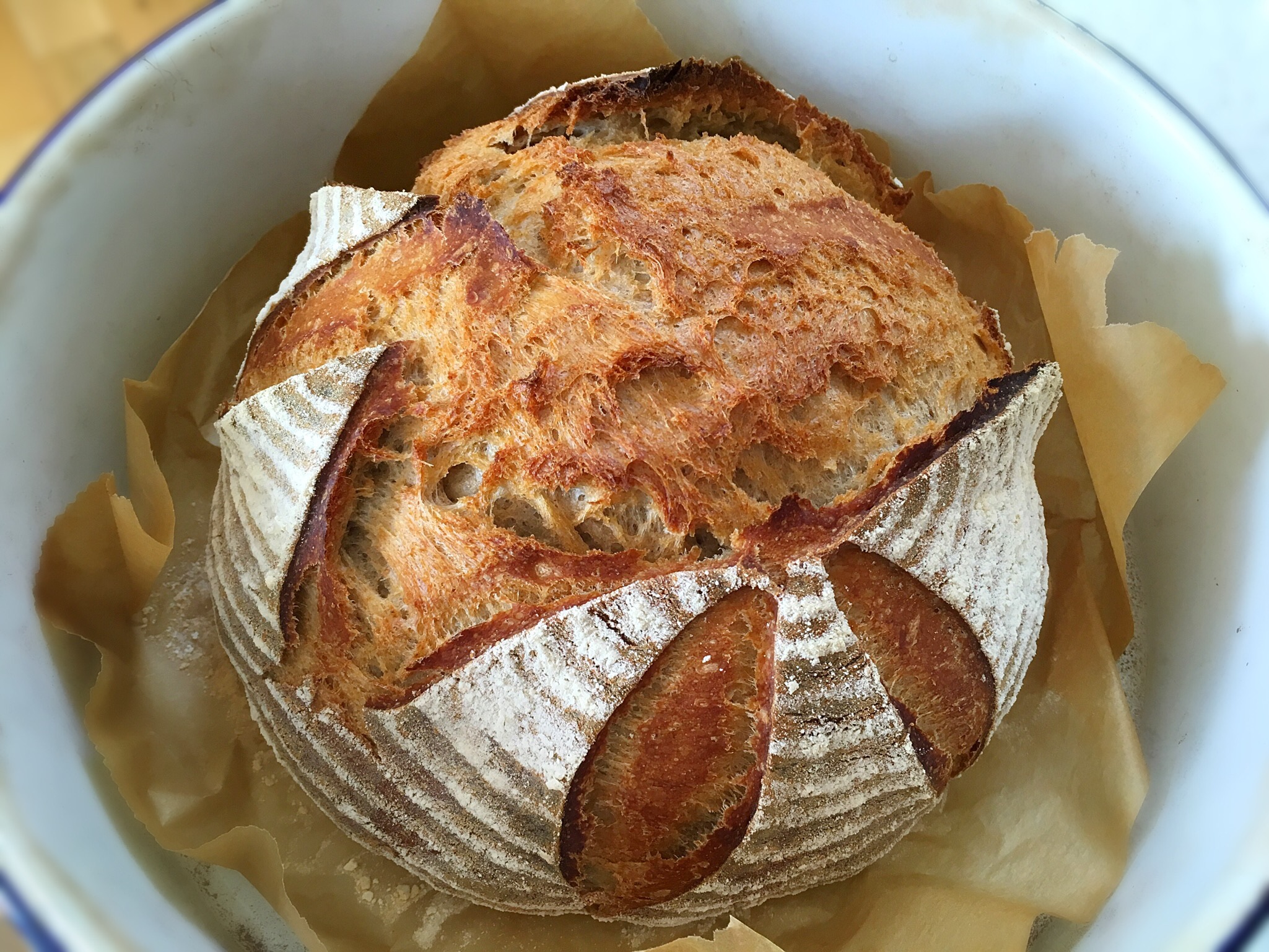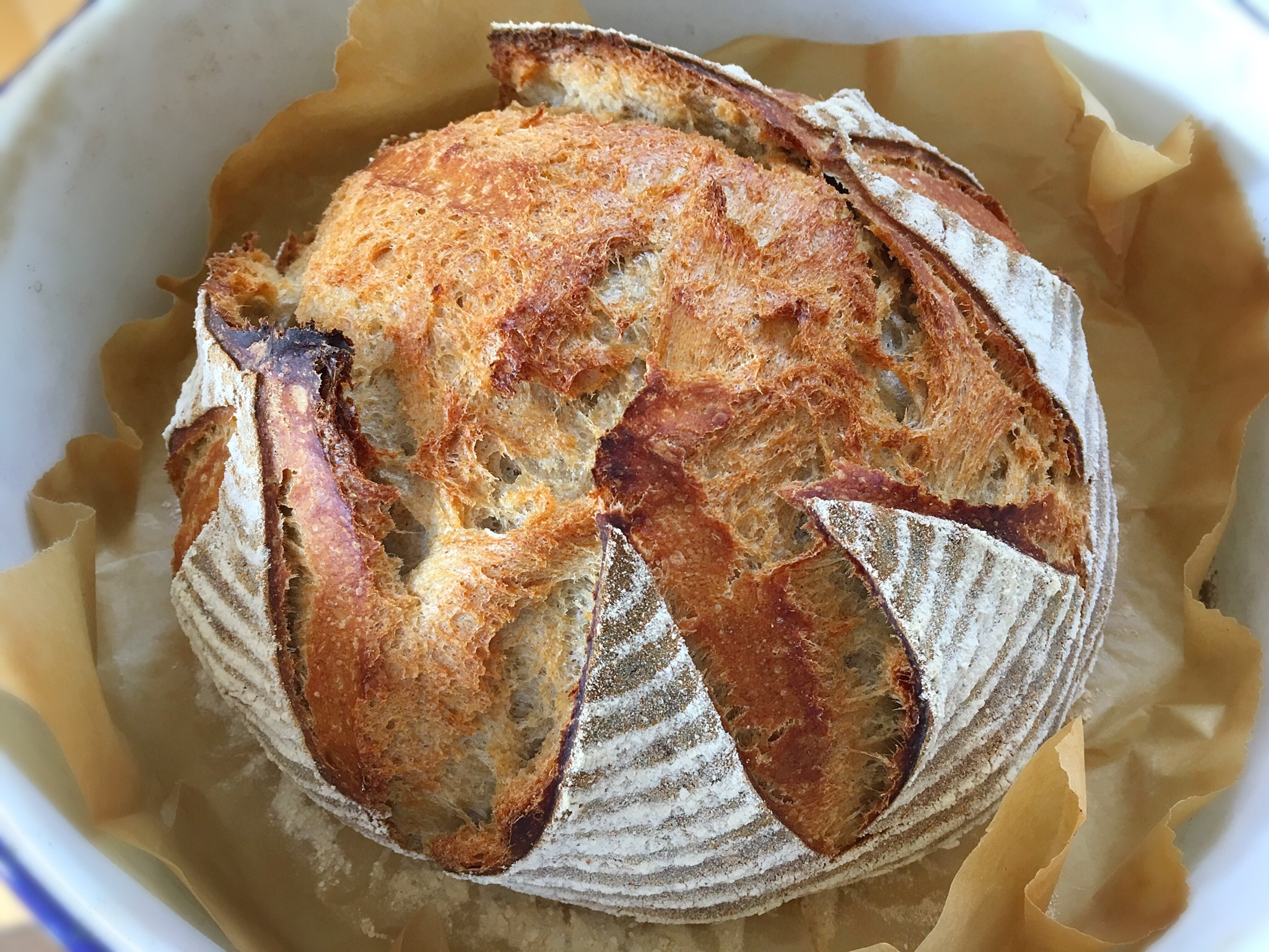 'Mrs Middleton' is actually a lovely lady called Whizz, and Whizz's farm is very very close to where I live. For several years Whizz has sold a lovely light rapeseed oil, and now other related products, made from her own crops, and recently she also started to sell flour from wheat grown on her land and milled at a local historical mill. This flour therefore is grown and milled very close to where I live and therefore sits it firmly in my heart.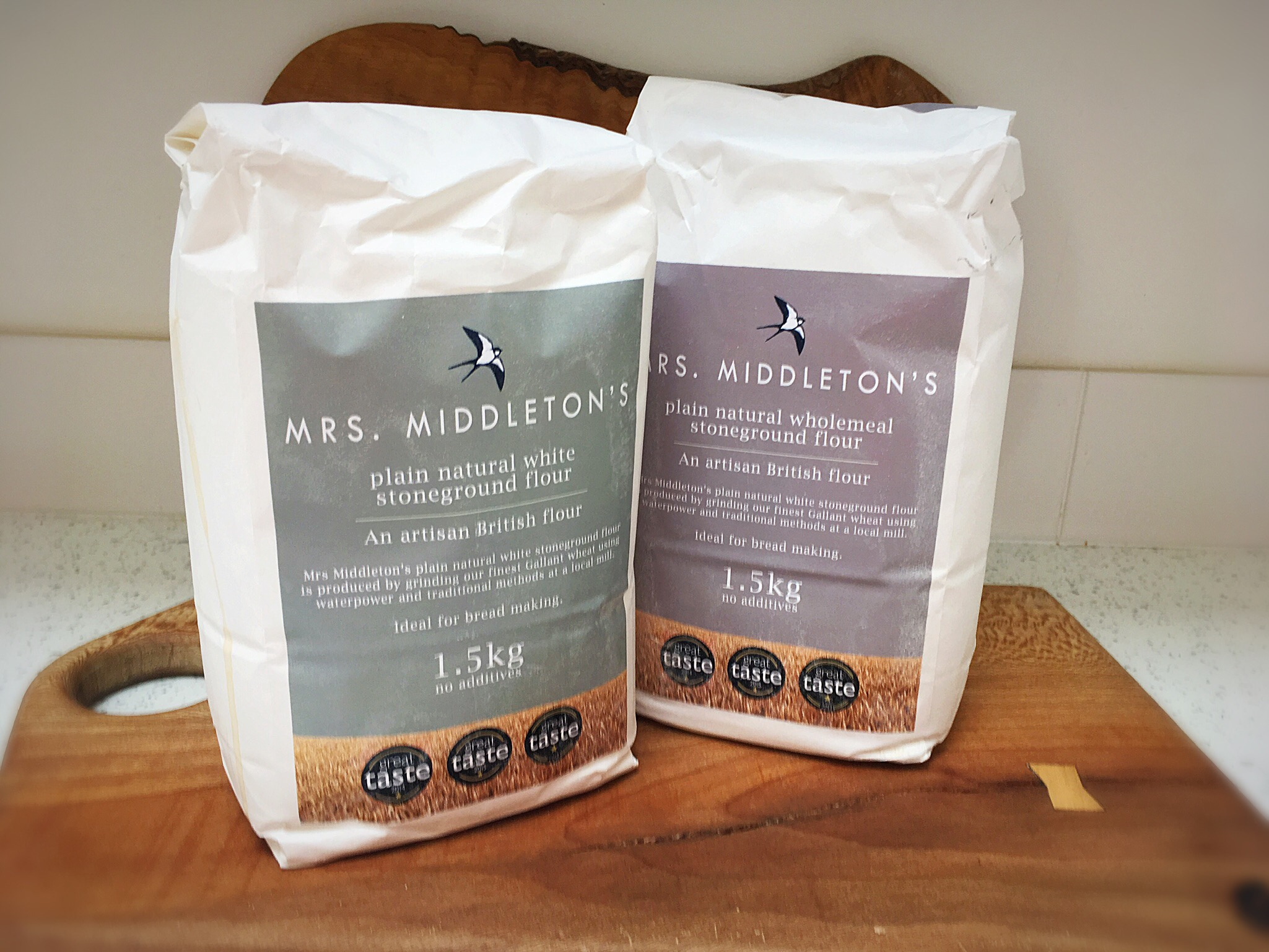 Whizz produces just two flours as shown above, both stoneground, small batch productions, and I love them both, especially the plain natural white stoneground flour; but do not be fooled, this is not what you would think of as 'plain flour', this is not a standard soft white, all purpose flour. This is a flour is kings!
Mrs Middleton's plain flour has 13% protein and is therefore perfect for making sourdough. As a result of being stoneground and holding onto to some of the bran in the wheat during milling, the flour has a slight pink tint which bakes to a brown loaf, looking like a wholemeal/wholewheat loaf once baked, and it's not just the colour that behaves like a wholemeal/whole wheat, this flour takes up a lot of water, which you have to take into account. I can tell you it bakes to a gloriously flavoured and textured loaf.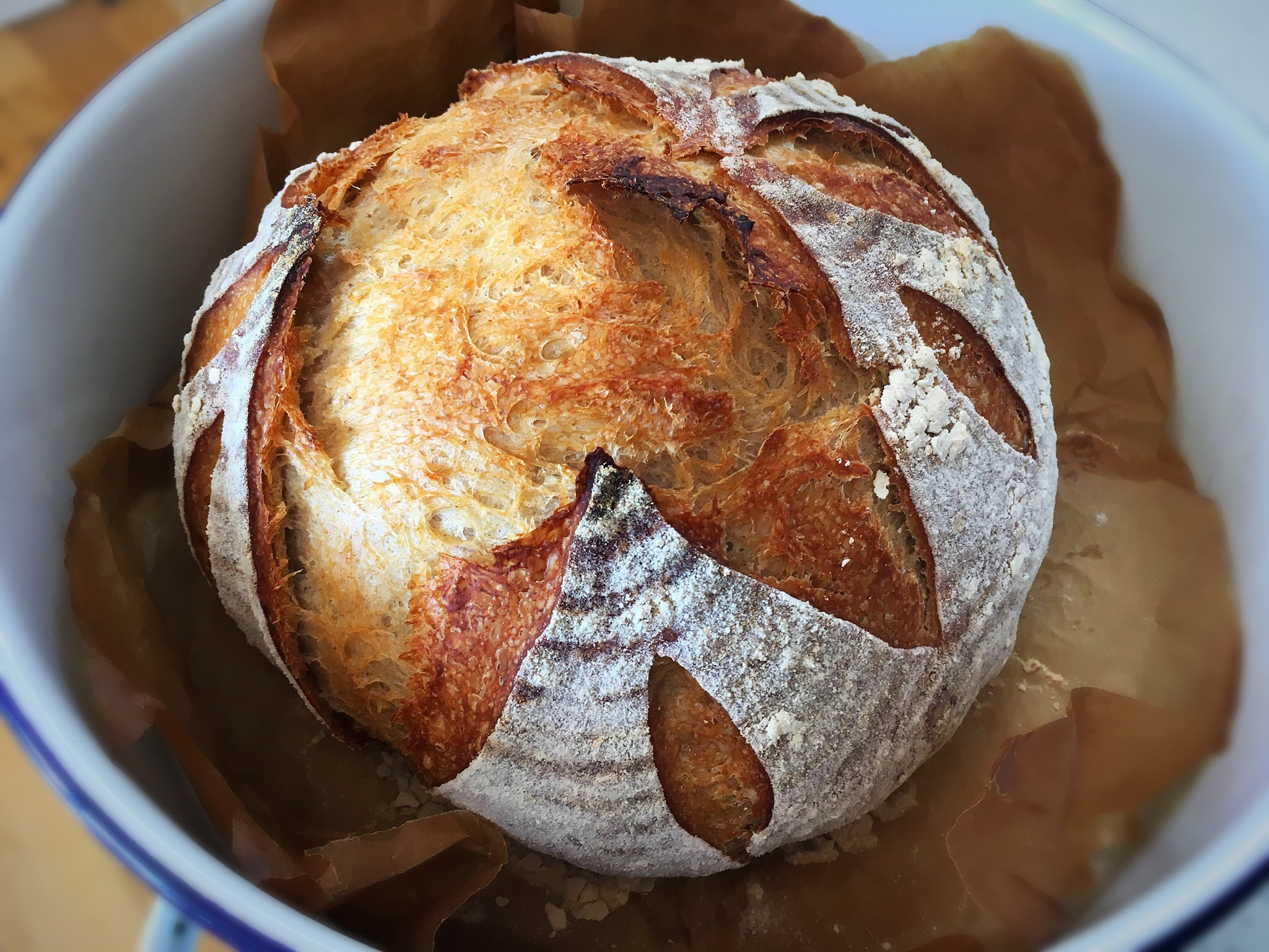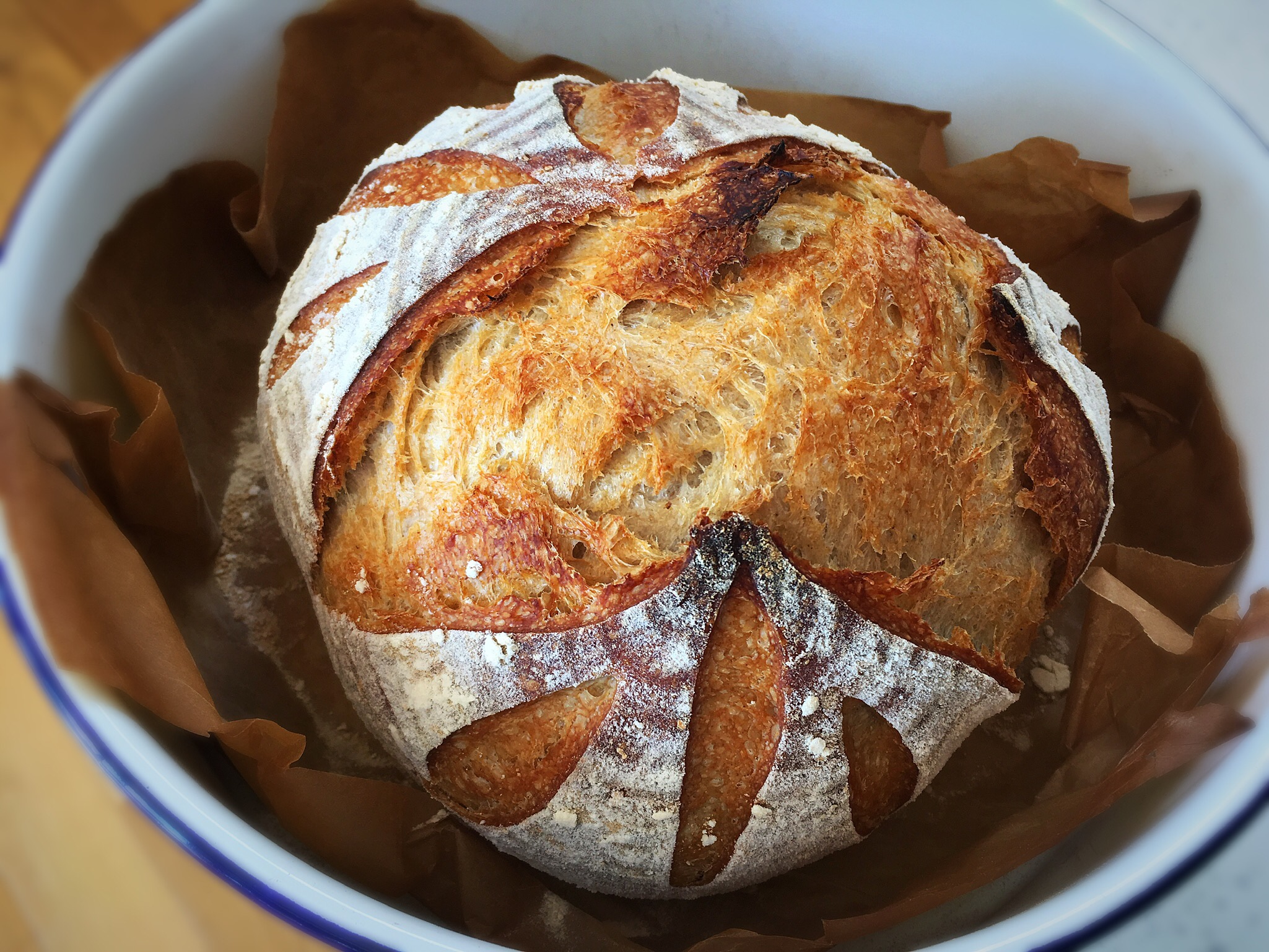 If used solely, baked loaves will be quite dense and heavy unless you add extra water, which is what I did for the first 2 photos of this post; or, I lift it with some white spelt flour and it works perfectly, as these last 2 photos show, this is definitely my most favourite flour mix to date, the dough is generated is so smooth, it's beautiful to handle, and when turned out it's always wonderfully firm and a joy to score…
**At the end of this post I have added my suggestions for quantities and mixes for using this flour in my standard foodbod sourdough master recipe.**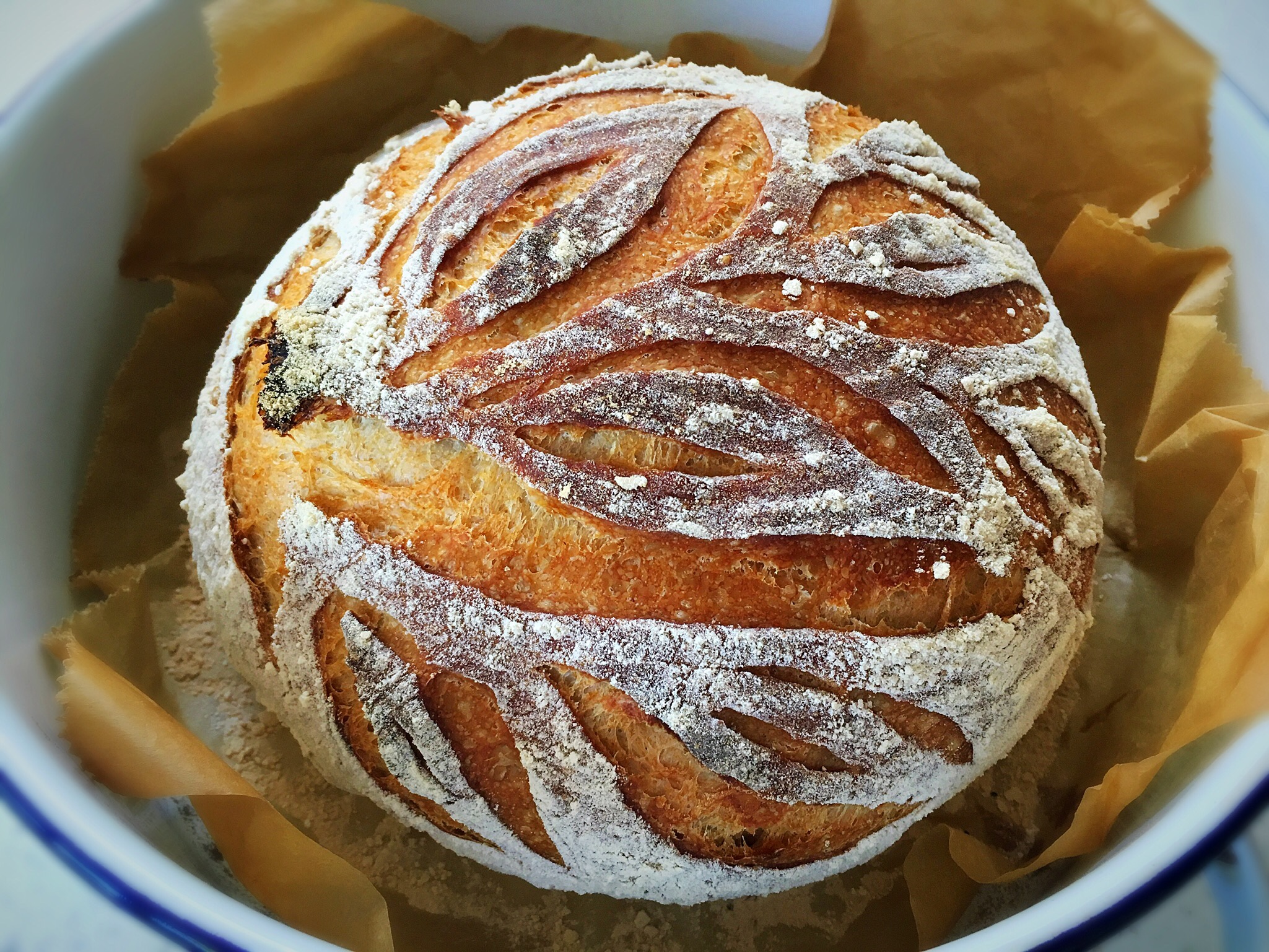 I've also use this flour for making sourdough buttermilk biscuits/scones…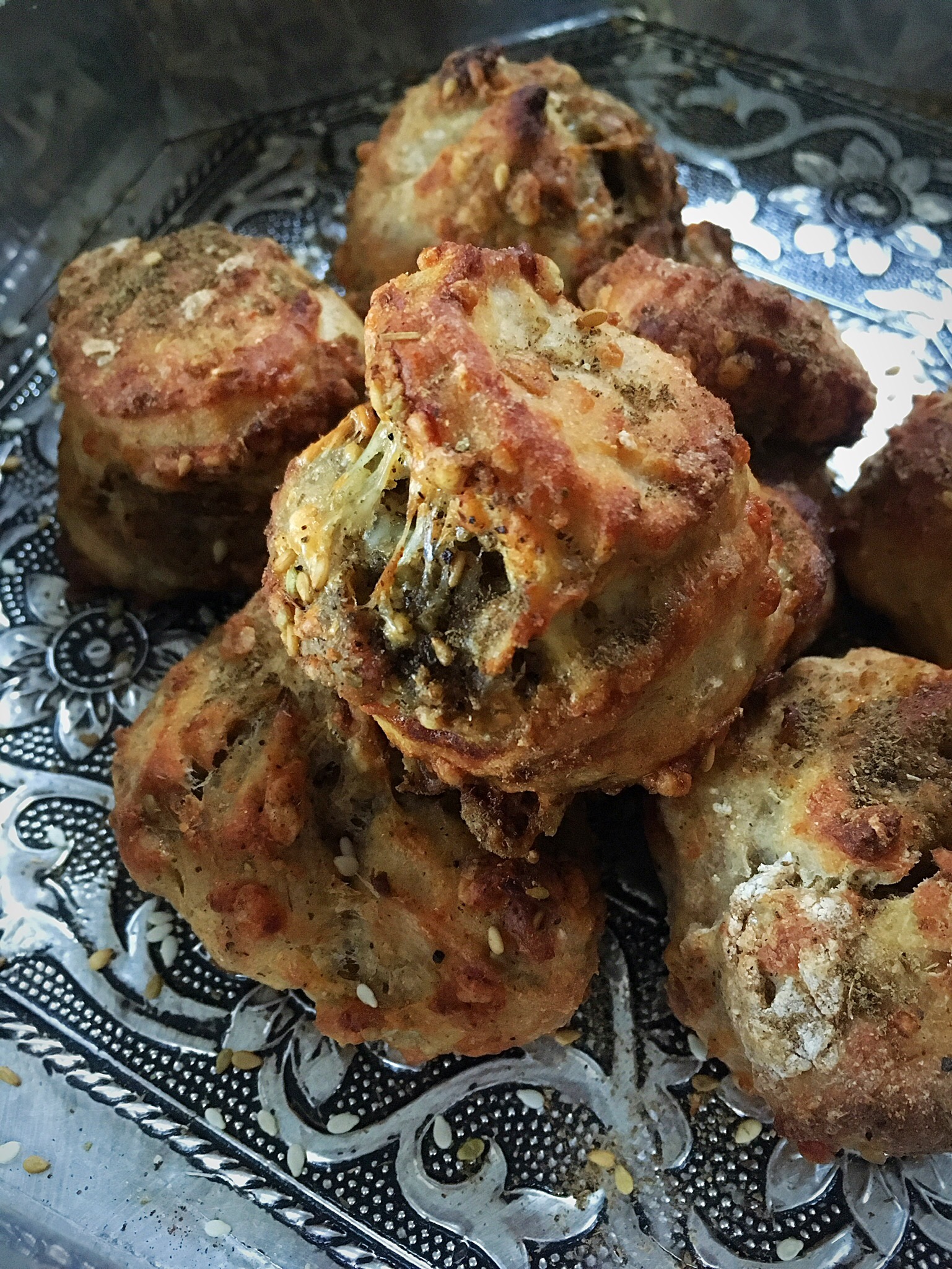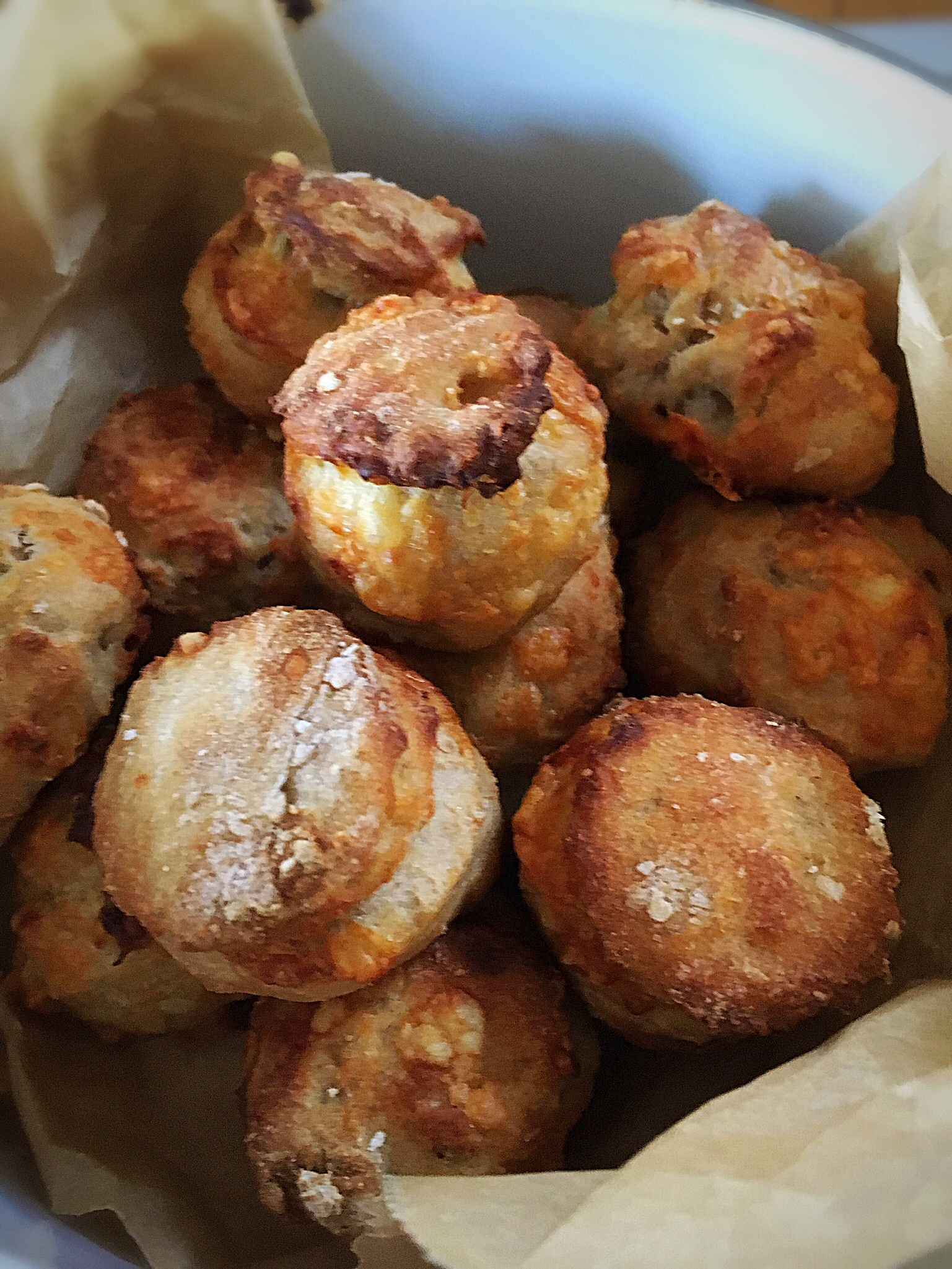 I can happily recommend trying Whizz's beautiful flour, and I even had the honour of meeting her and teaching her how to make sourdough, which was lovely. Trying new flours is so much fun, and this one has definitely been a successful experiment for me.
You can find Whizz's lovely flour and oil here.
Recipe suggestions based on my master recipe:
Option 1. (And my favourite!)
50g starter
350g water
250g Mrs Middleton's plain stoneground flour
250g white spelt flour
Salt to taste
Option 2.
50g starter
375g water
500g Mrs Middleton's plain stoneground flour
Salt to taste
Option 3.
50g starter
350g water
150g Mrs Middleton's plain stoneground flour
350g strong white bread flour
Salt to taste.
Note: if you feel your dough needs extra water, if it is breaking as you handle it, add a tablespoon at a time more and see how it feels.
If you have my book, using either flour in the same way as wholewheat where it's used in various recipes.
Use Mrs Middleton's wholemeal flour in exactly the same way as the plain.