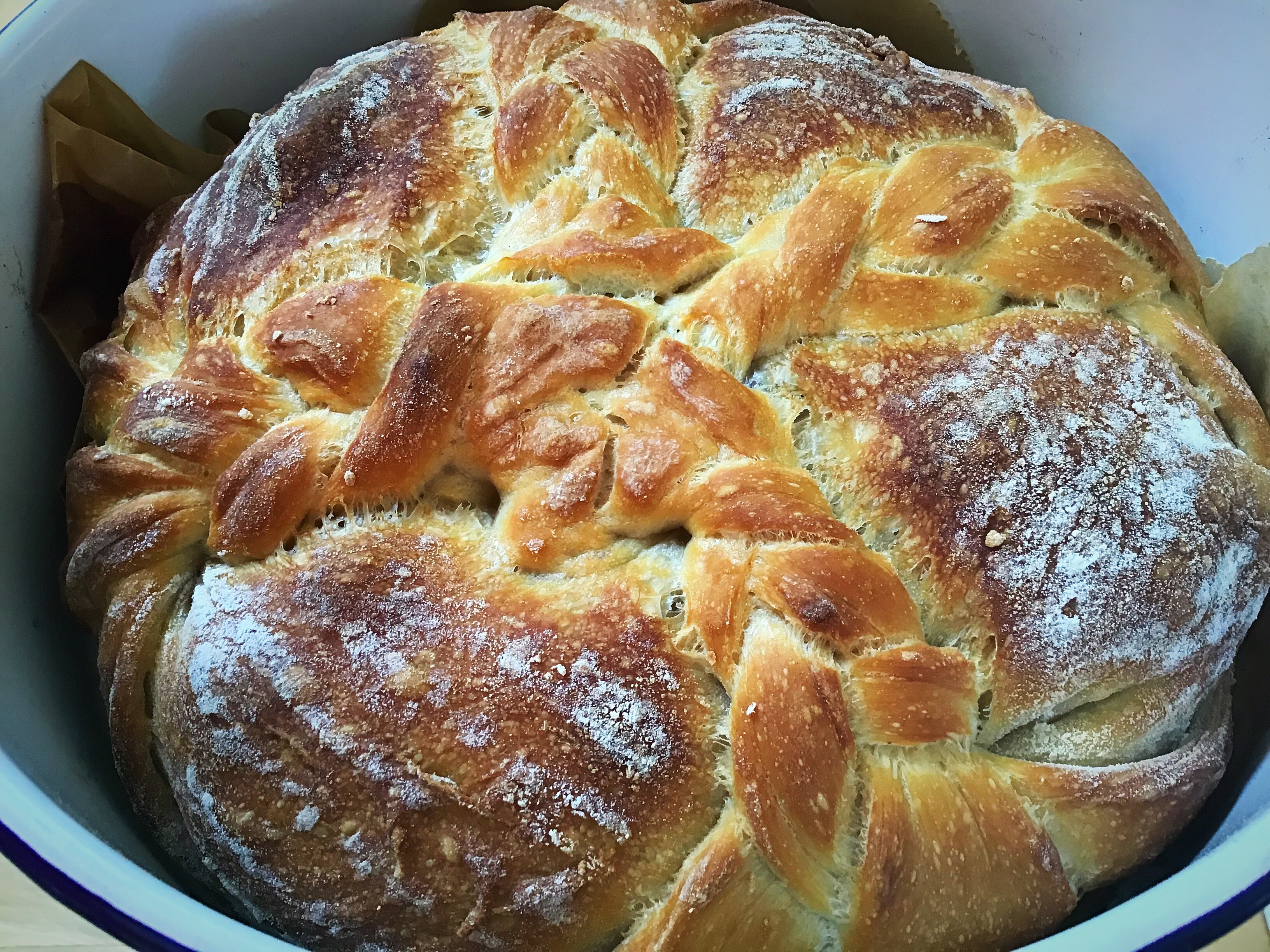 This was something I created recently and I literally loved it! I was so pleased with how it turned out.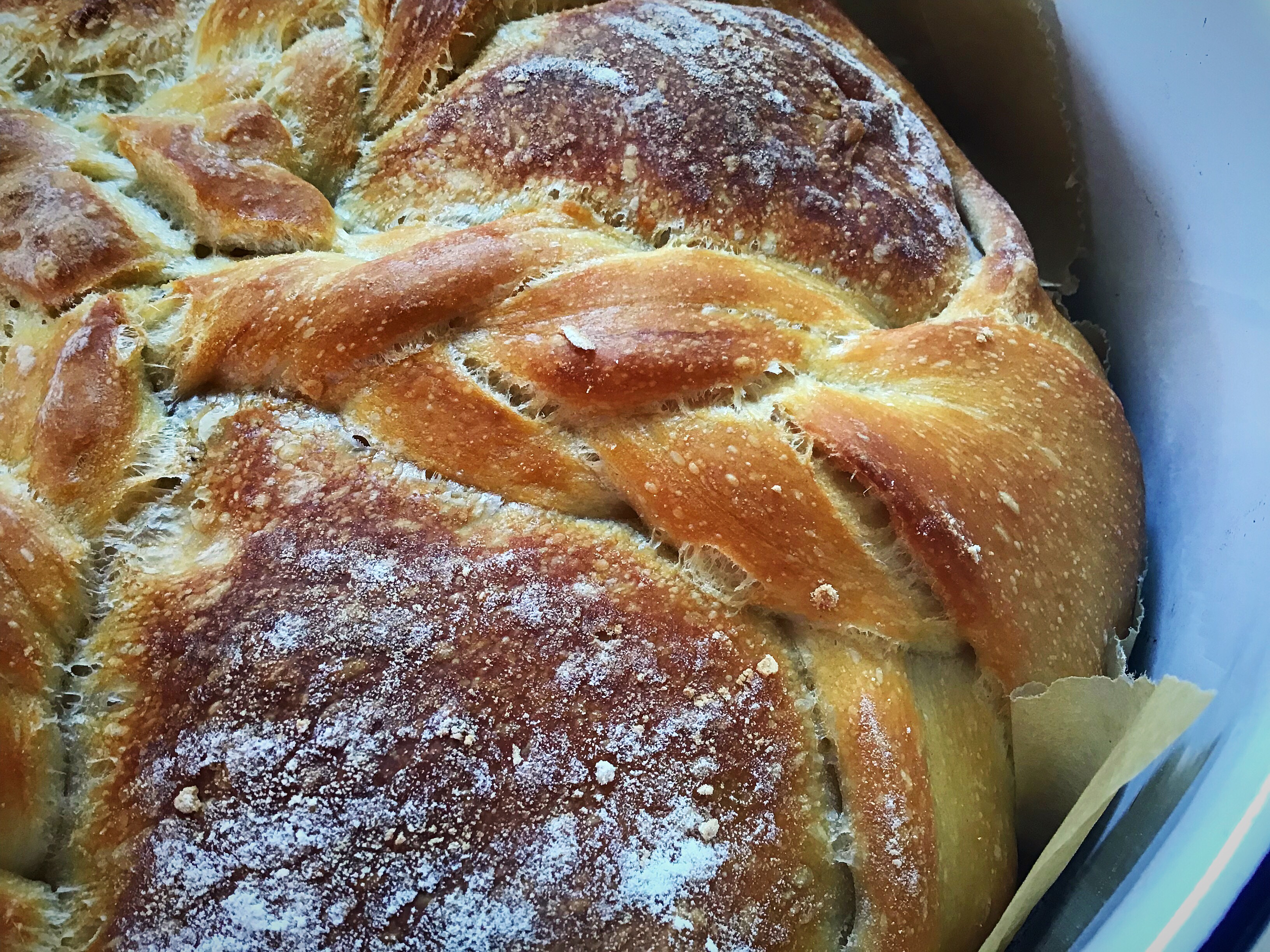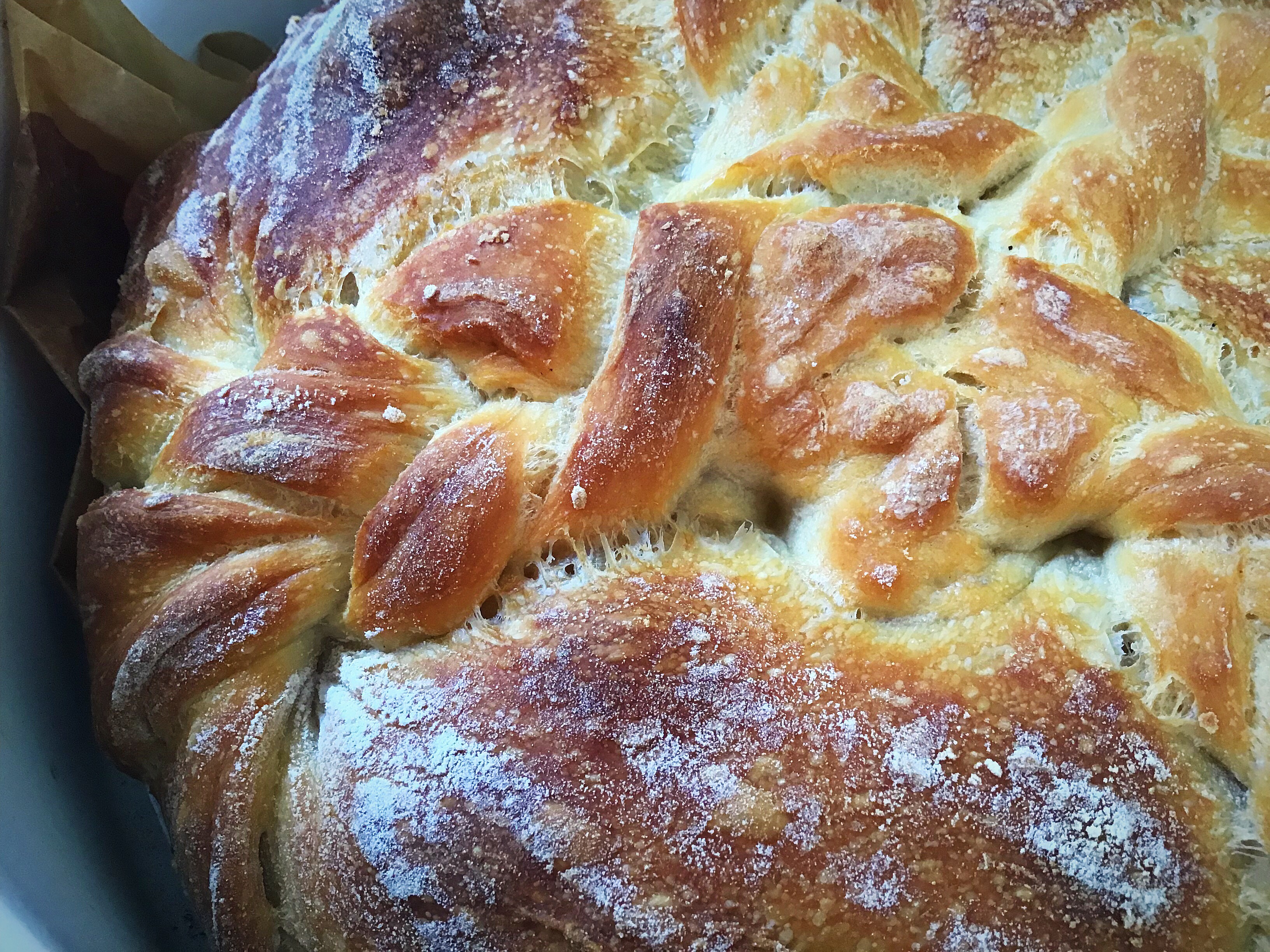 I managed to take a few shots as I made it to be able to show how I did it. I apologise now for all of the shots of the final loaf, I got carried away in my excitement!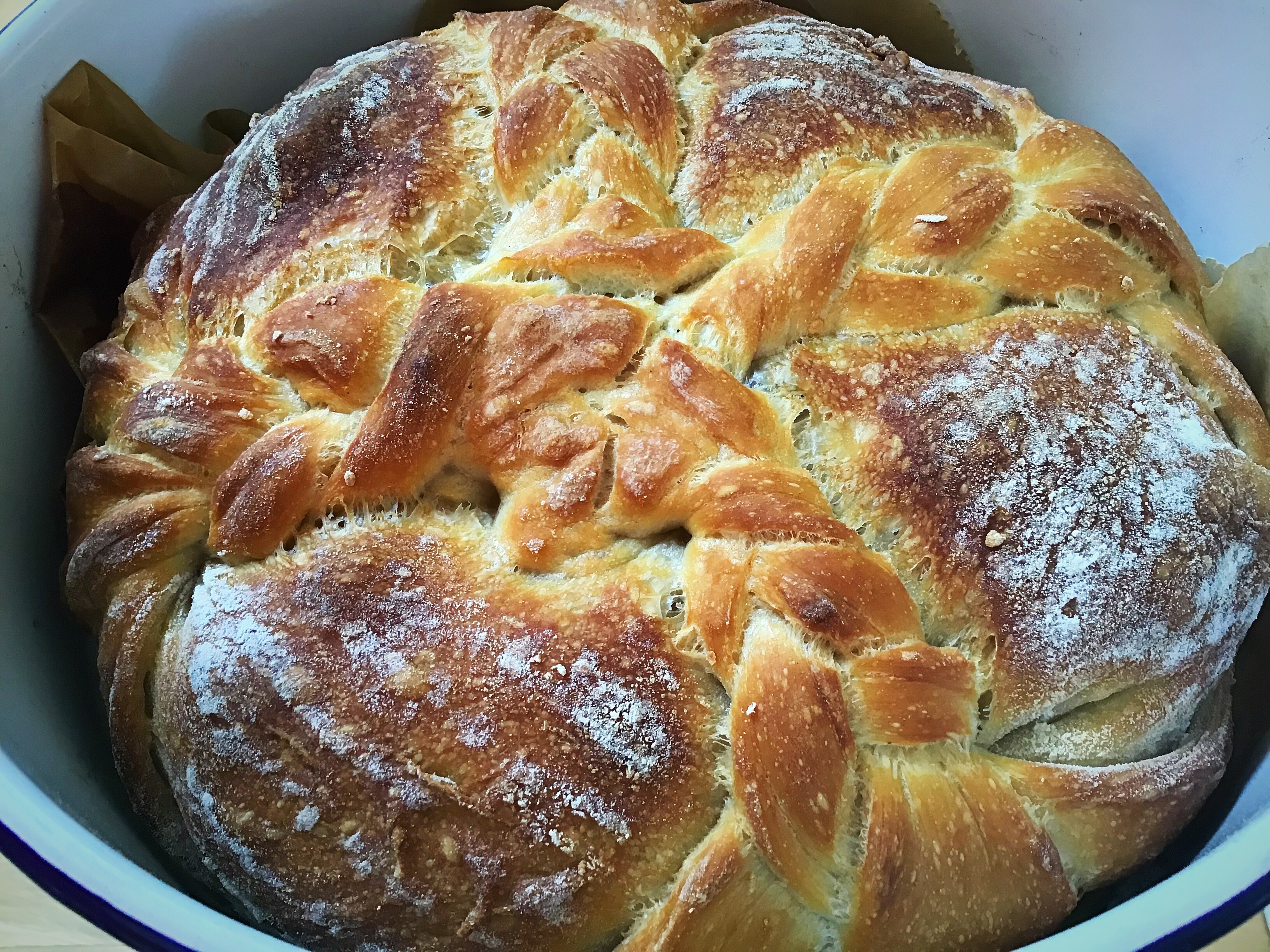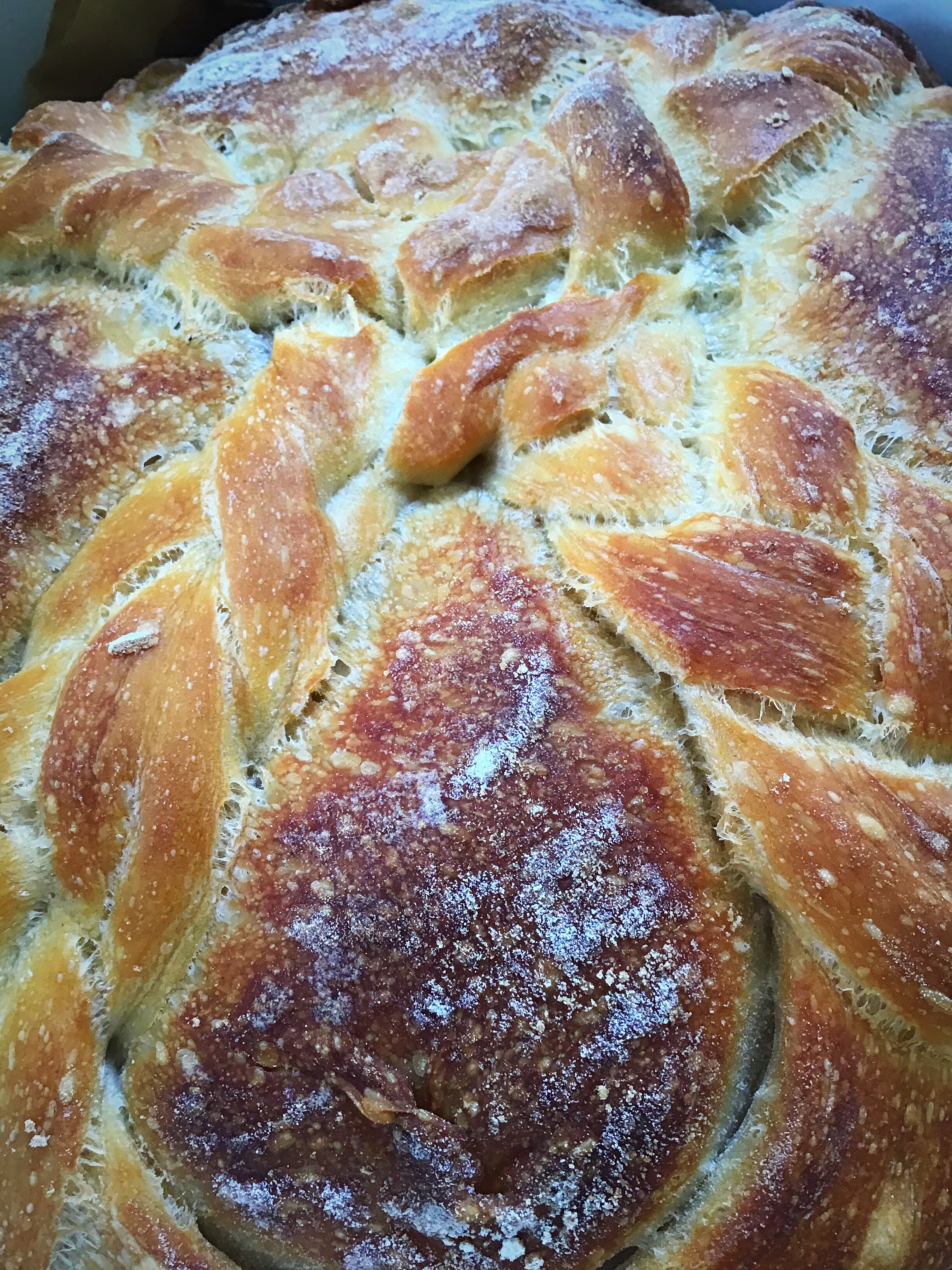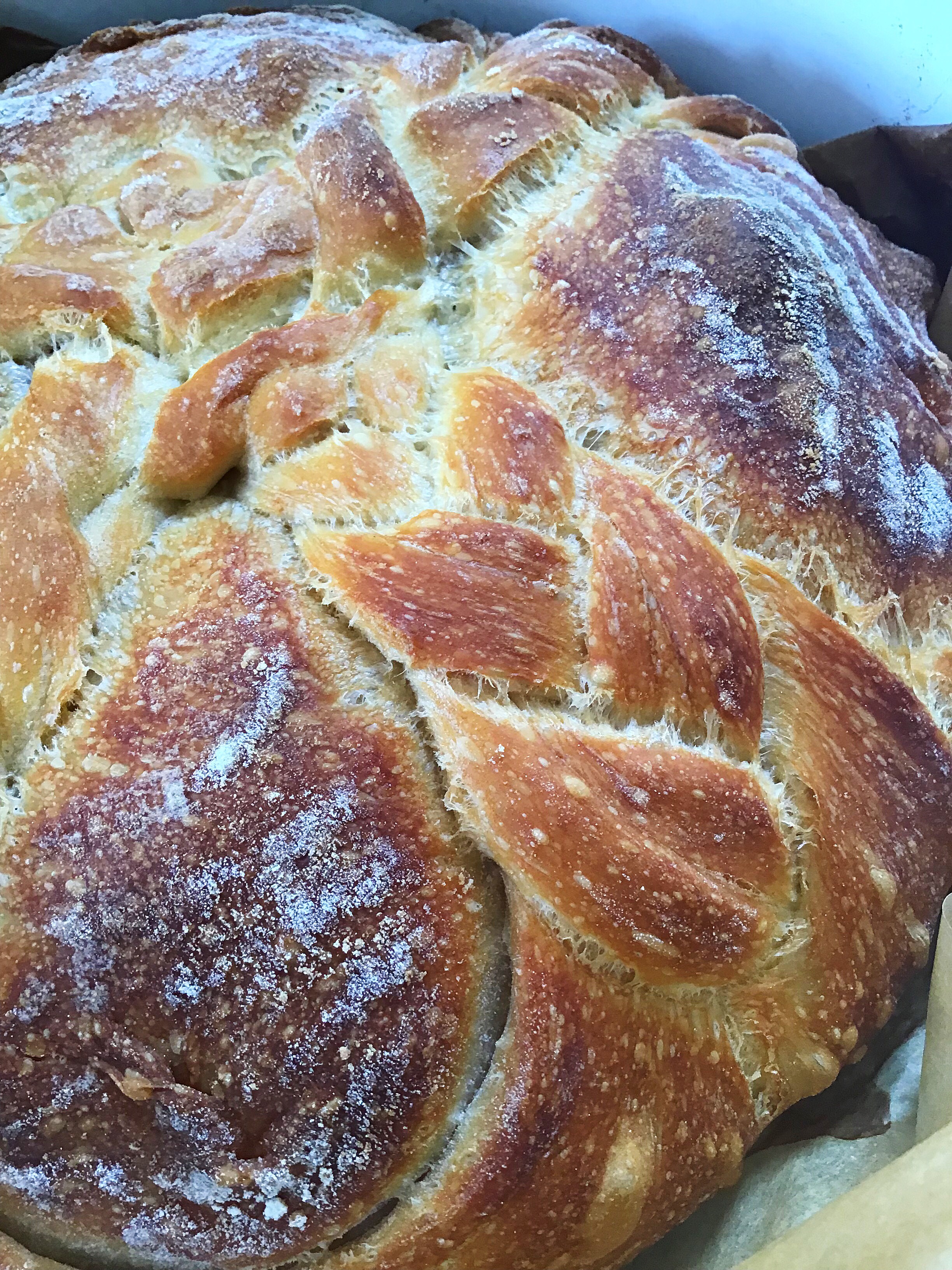 I made this with dough I made using my standard master recipe using Shipton Mill Canadian bread flour. It had proved overnight on the counter for 10 hours; I put it into the banneton and into the fridge, where it sat for 24 hours.
You do not need to leave your dough for that long, it's just how it went on this occasion…leaving it a minimum 6 hours would be fine.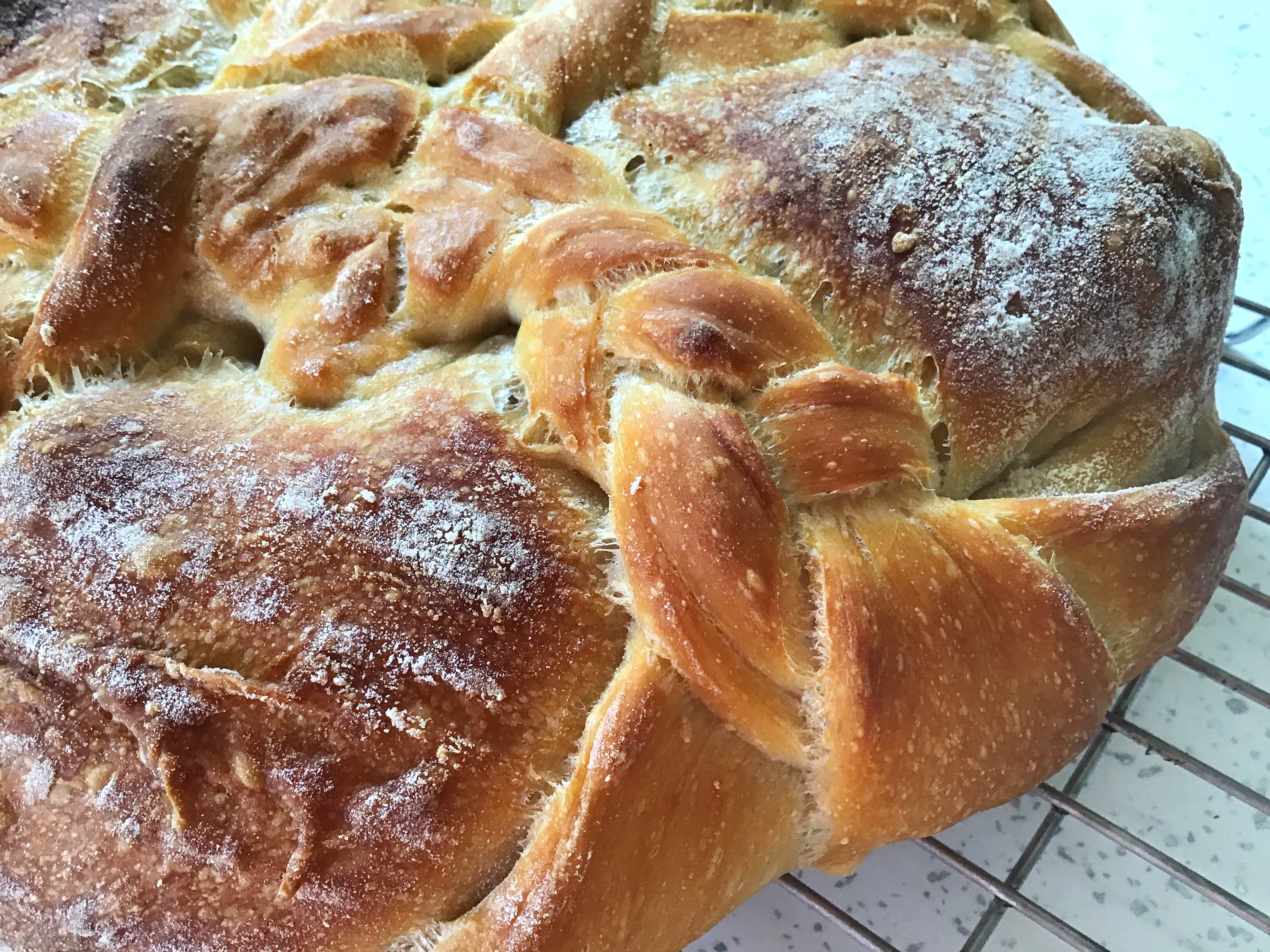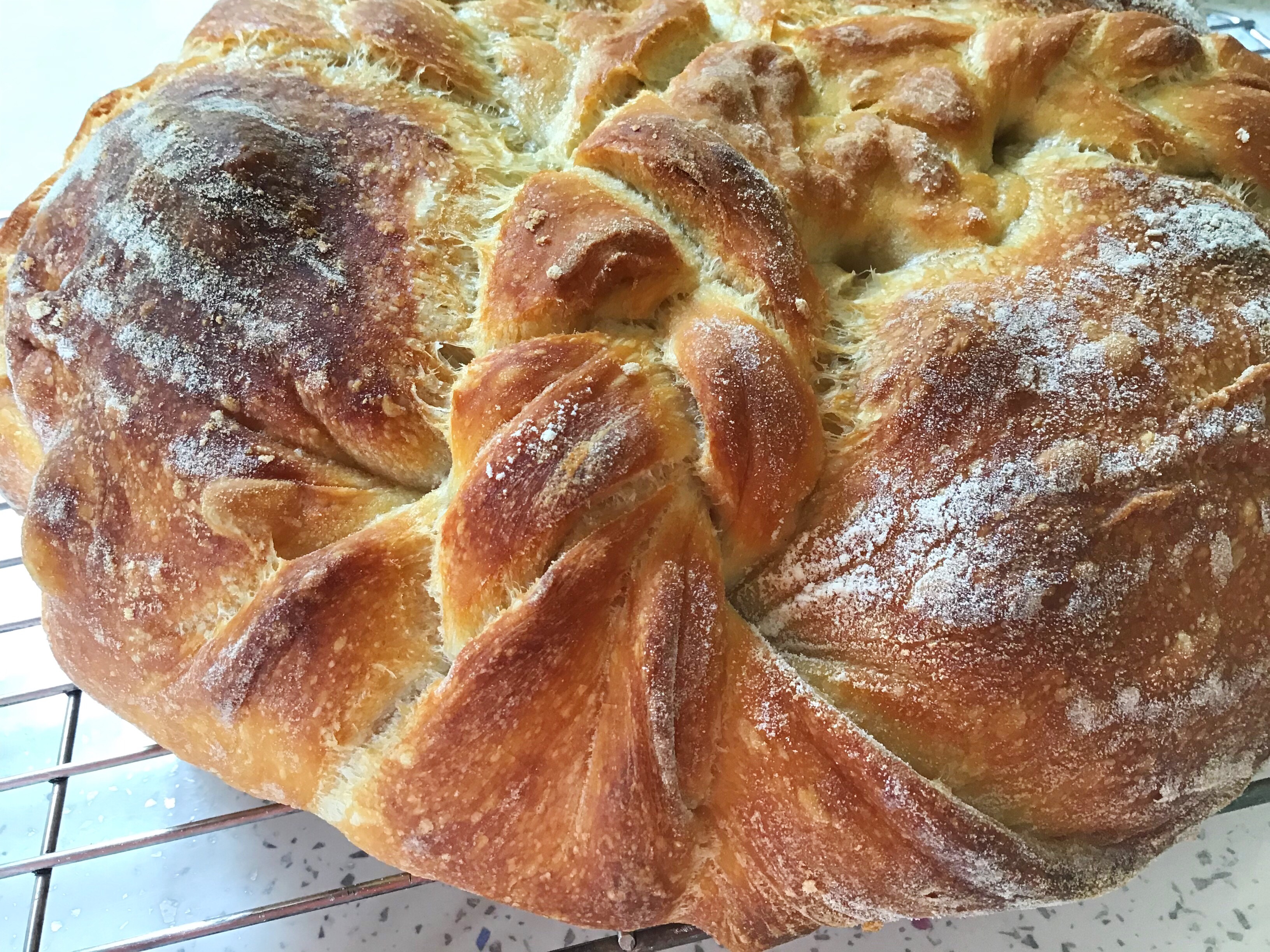 To create the final loaf, I sprinkled water onto the kitchen counter, and gently turned the dough out from the banneton onto the counter.
I then used a rolling pin to press into the dough and roll out a portion..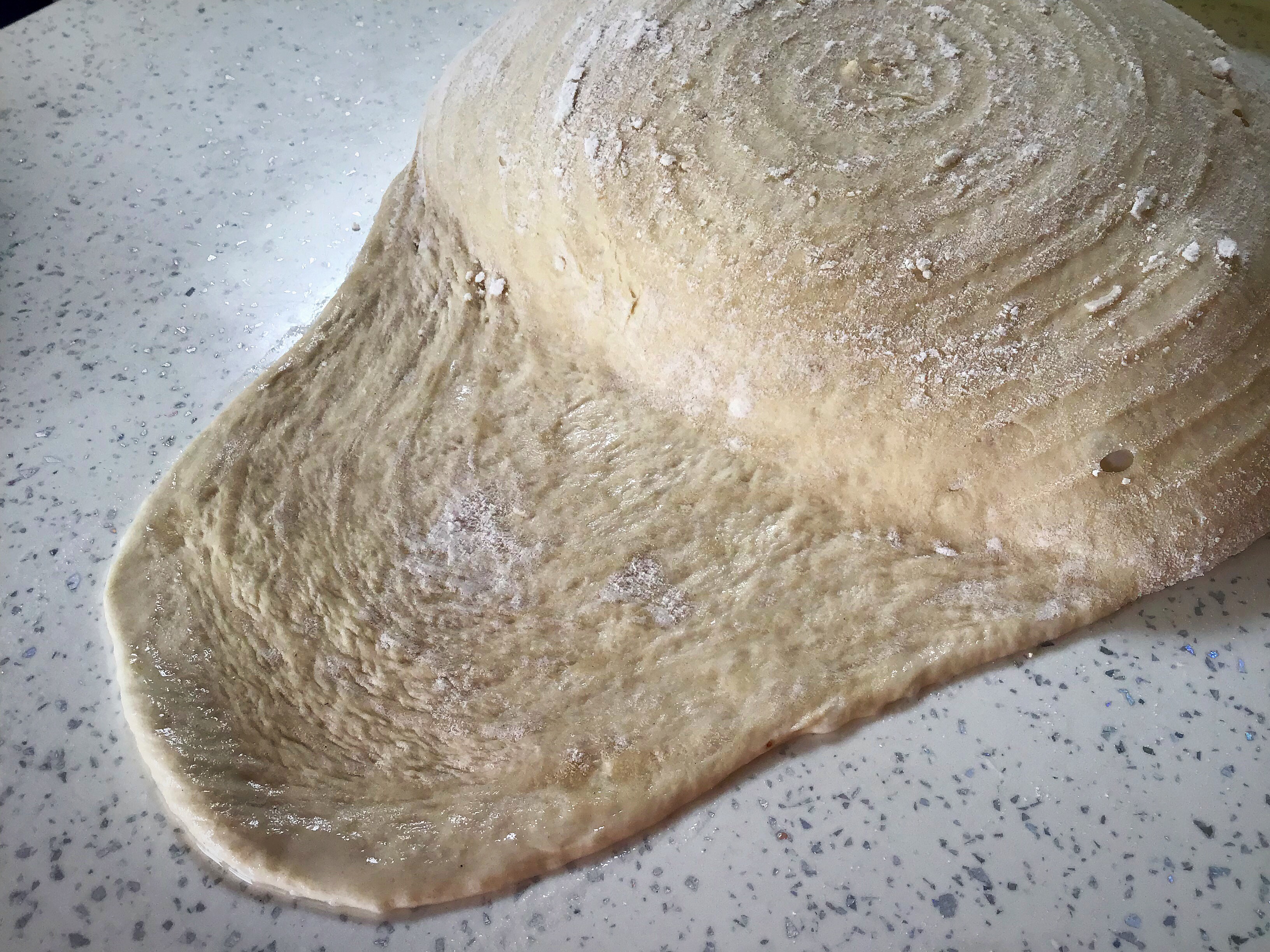 I then used my dough knife to cut this flattened piece into three..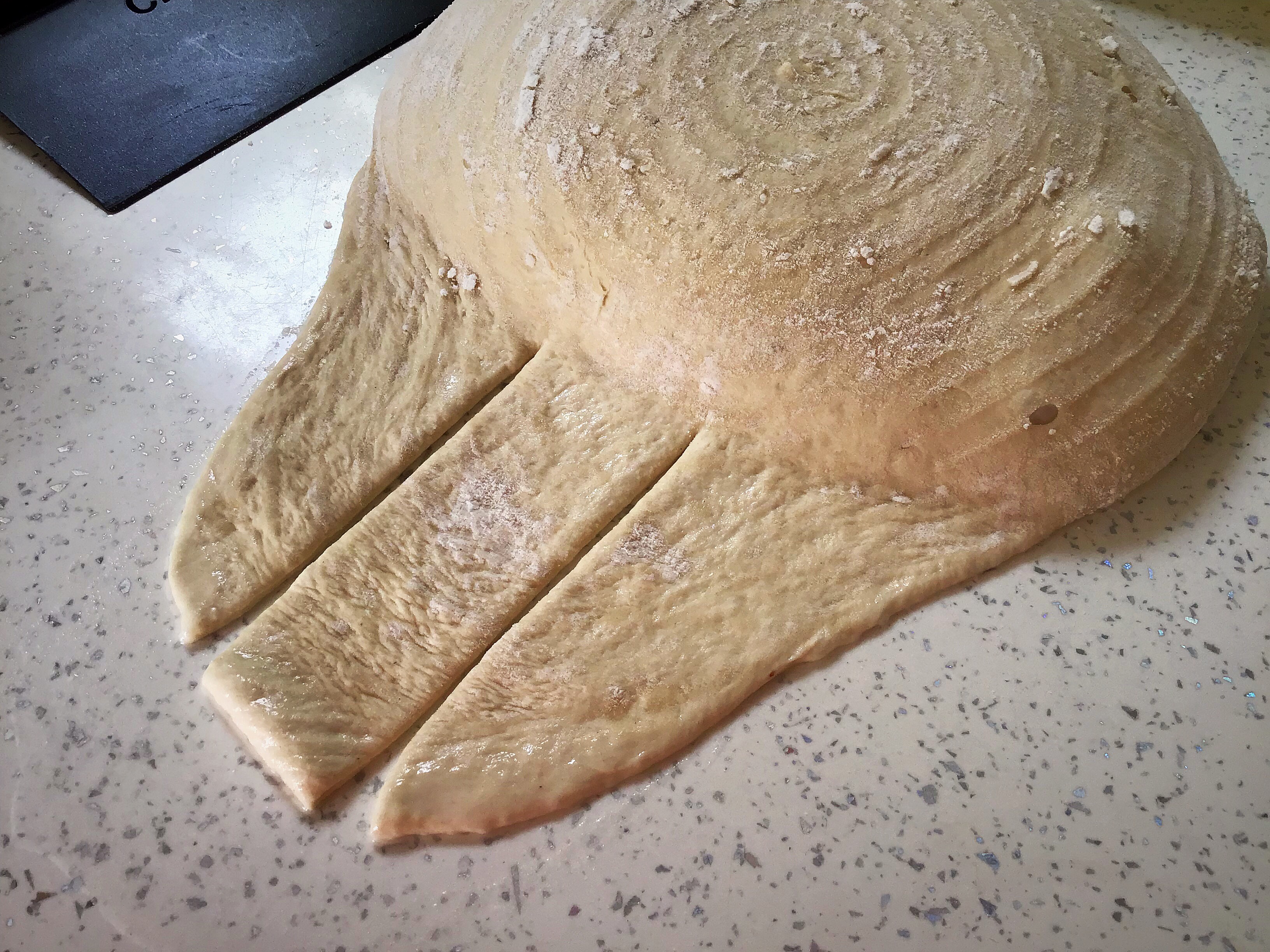 I plaited/braided this piece and folded it over the remaining dough..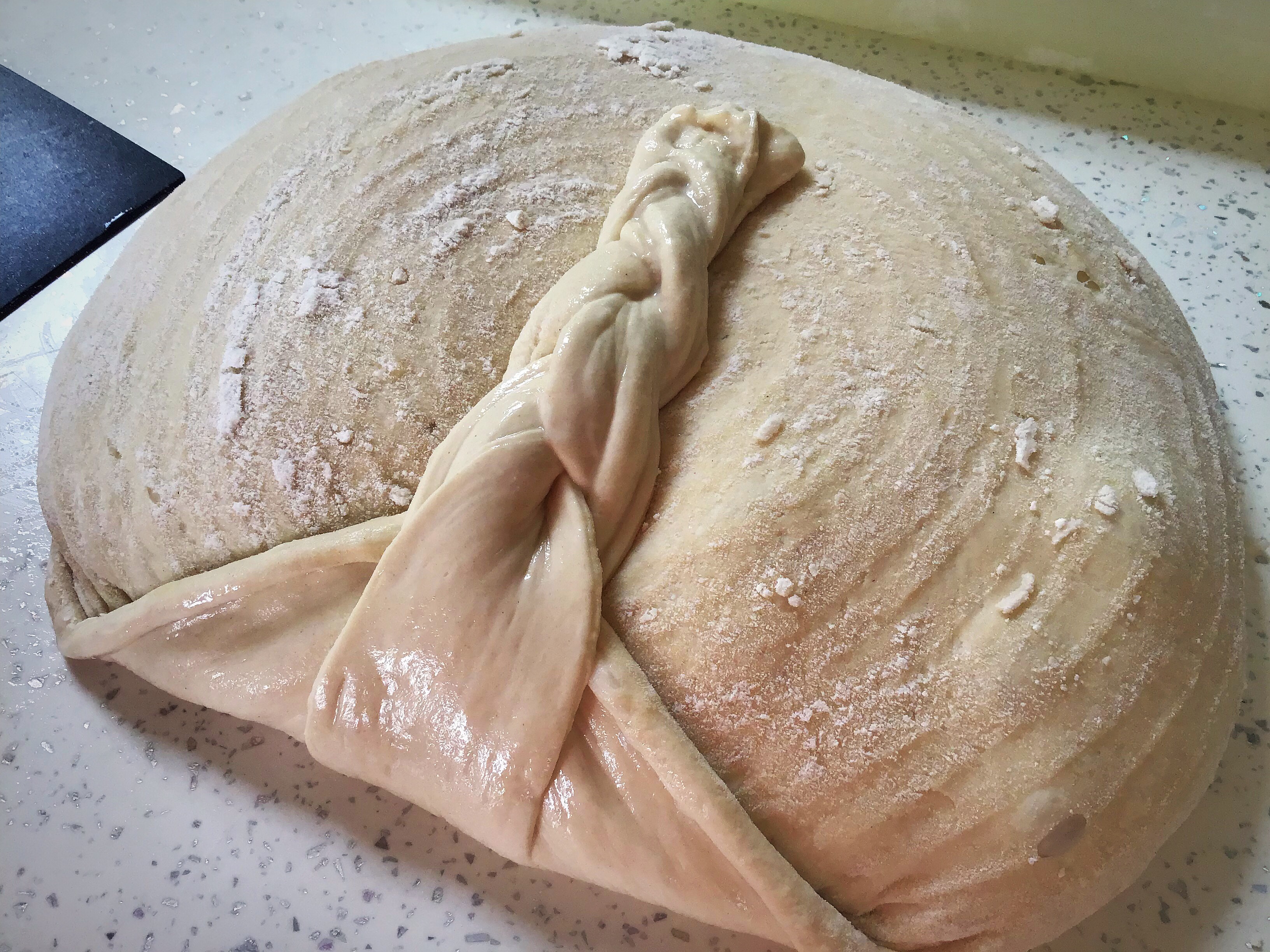 I then repeated the processed 3 more times to create a parcel..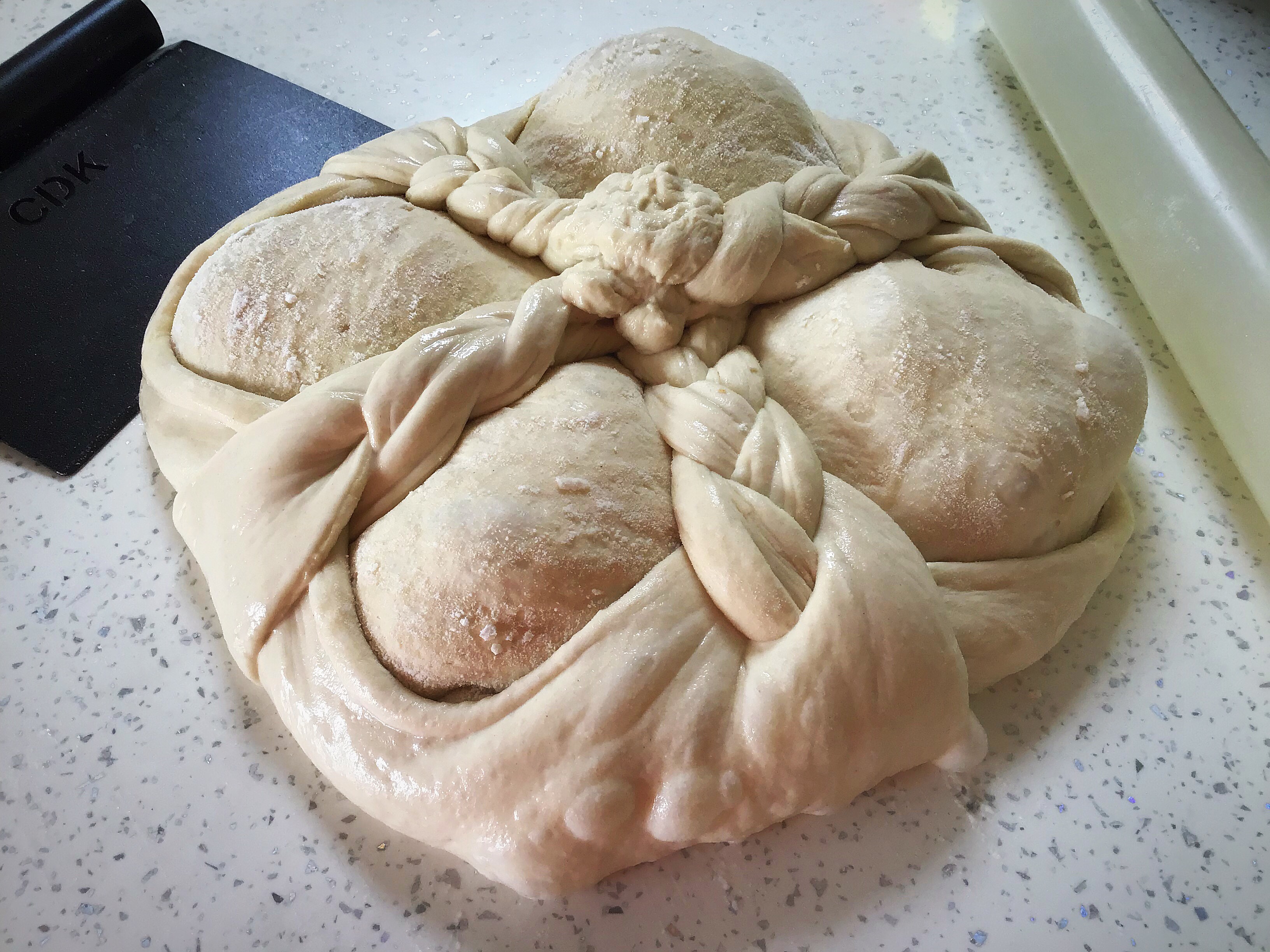 You can see the dough is still active during this handling.
I then used 2 dough knives to lift the dough into my prepared tin, lined with parchment paper..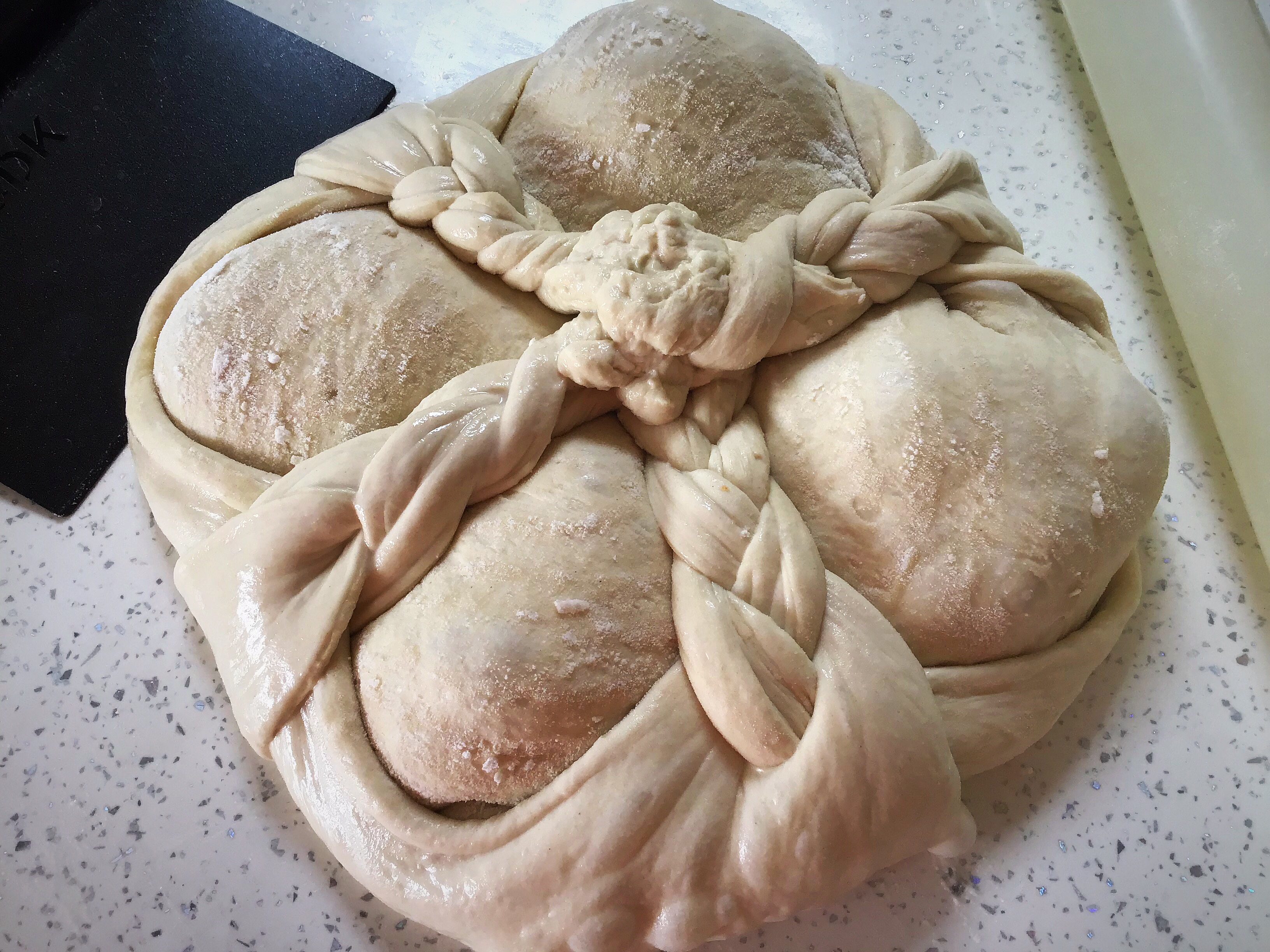 And baked in a cold pan, in a preheated oven at 220C fan/240C non fan/460F wihtbthe lid on for 50 mins.
And it baked to a beauty!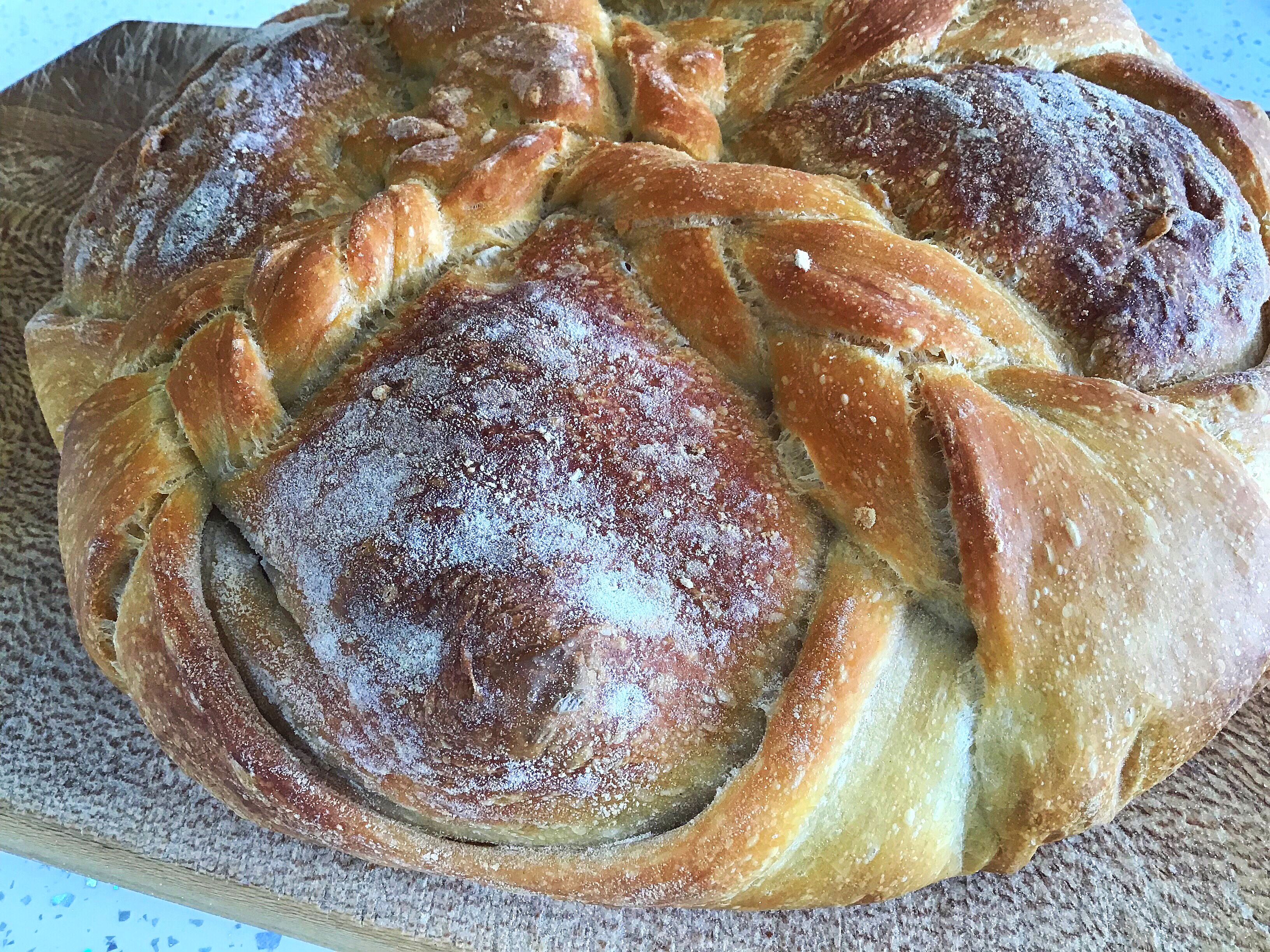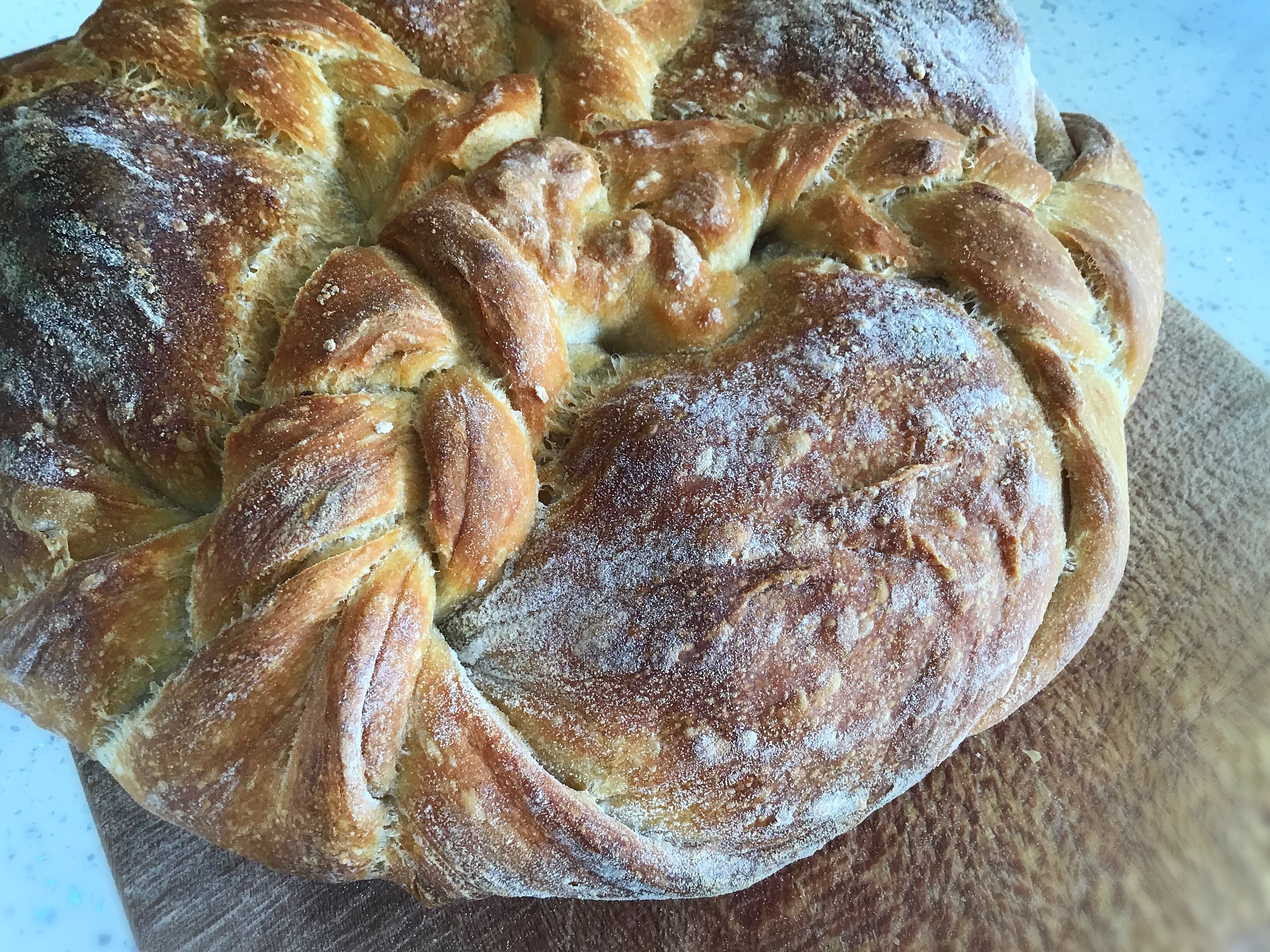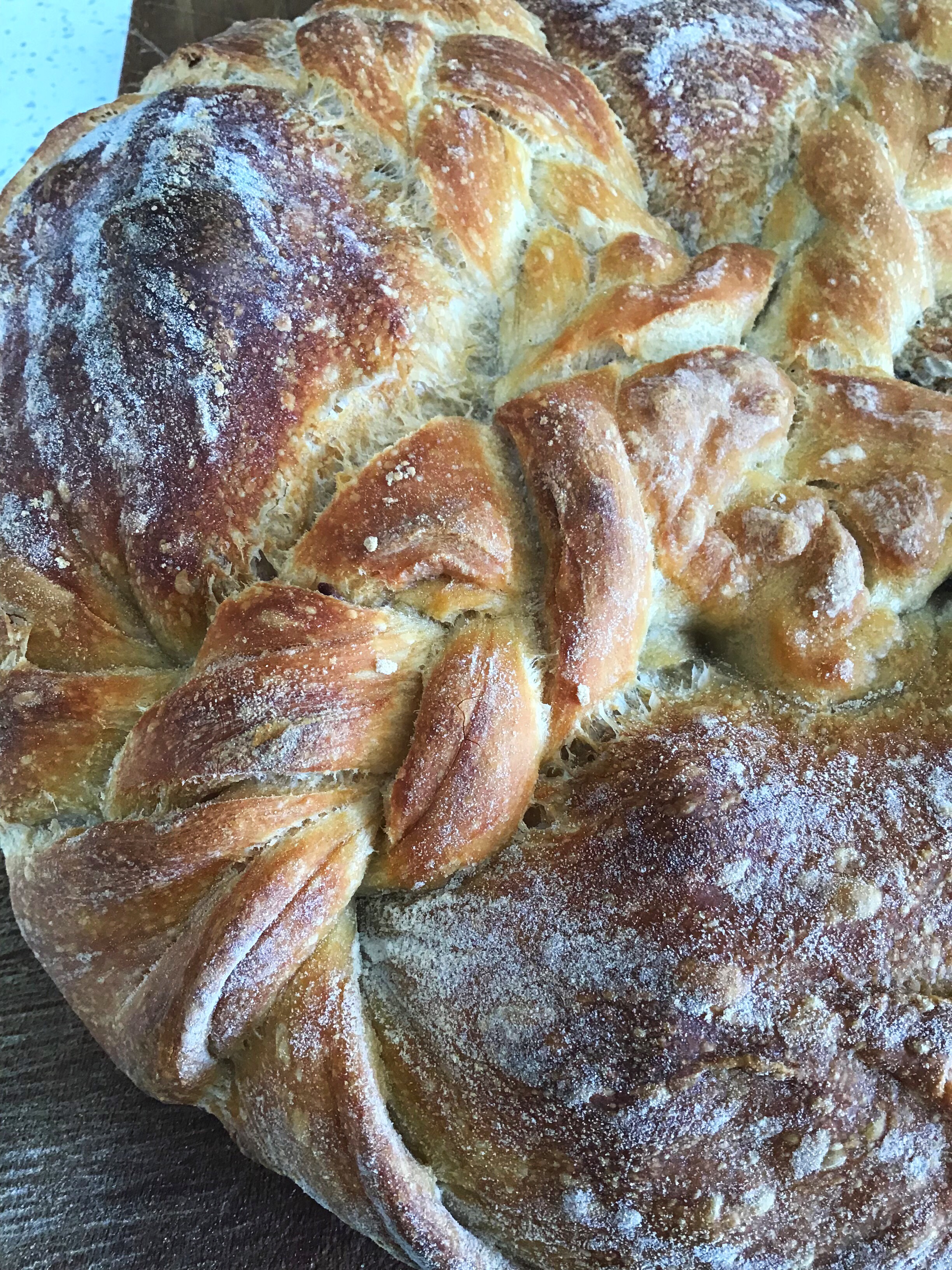 When I sliced into the loaf, this was the inside…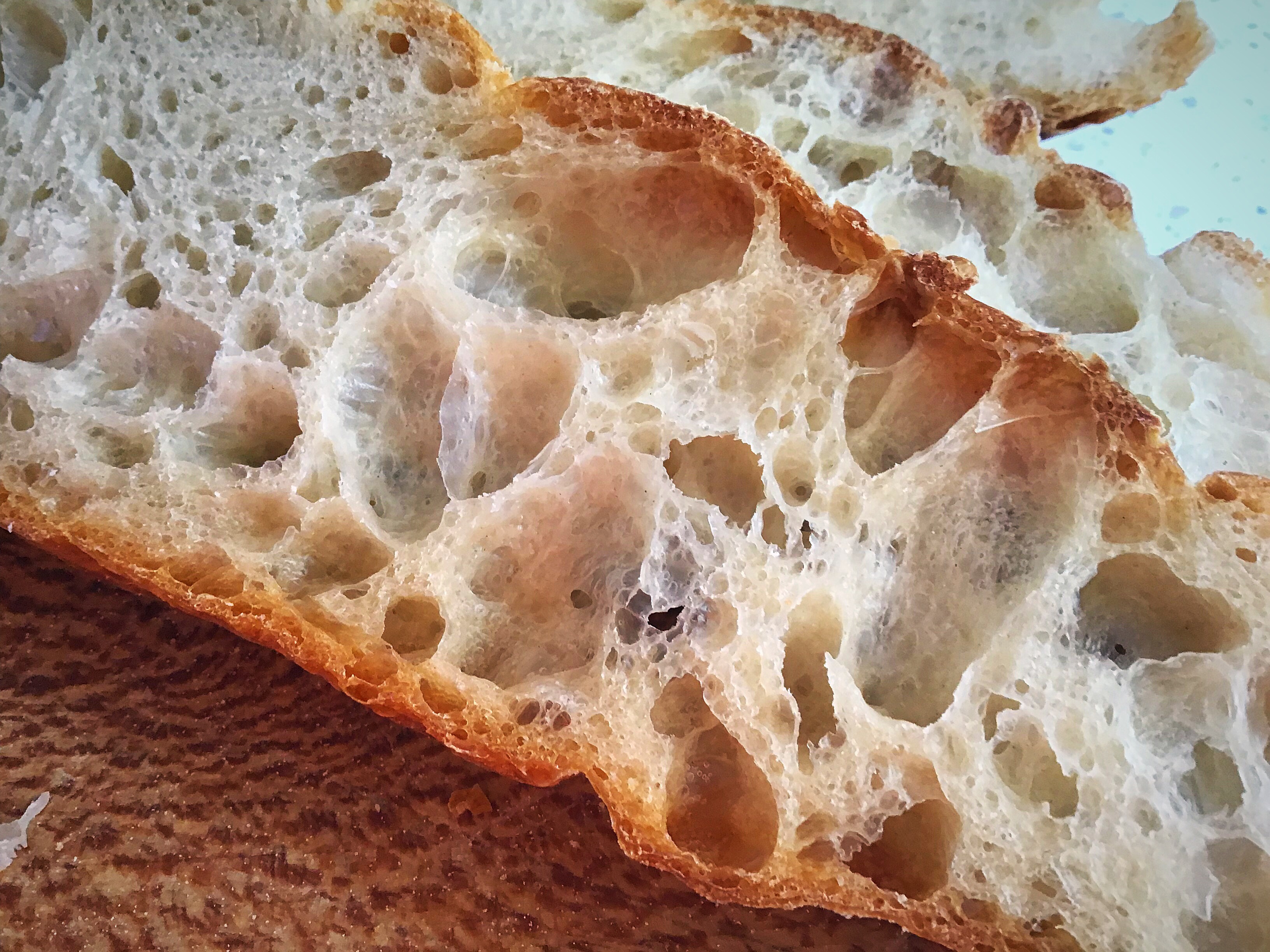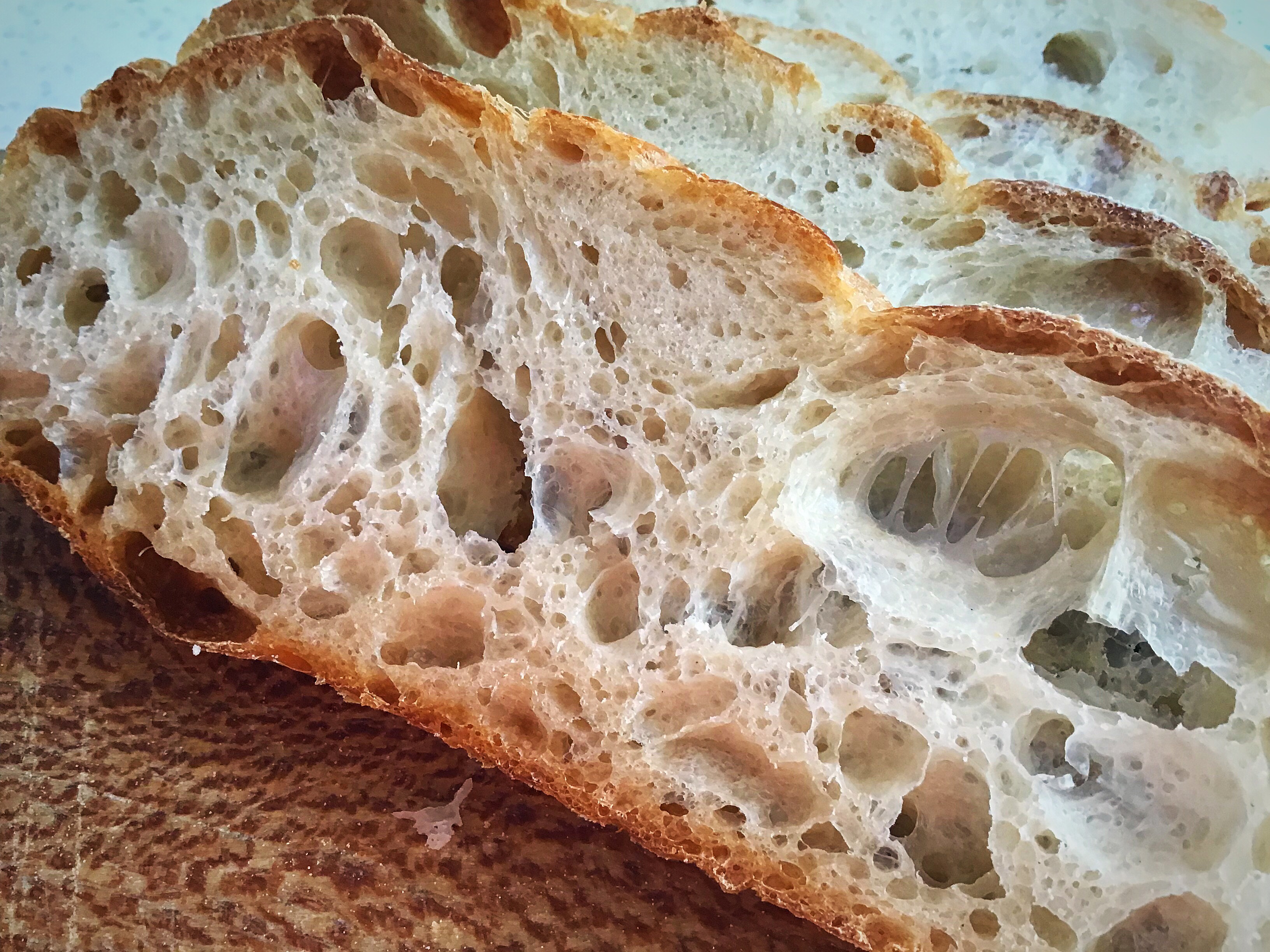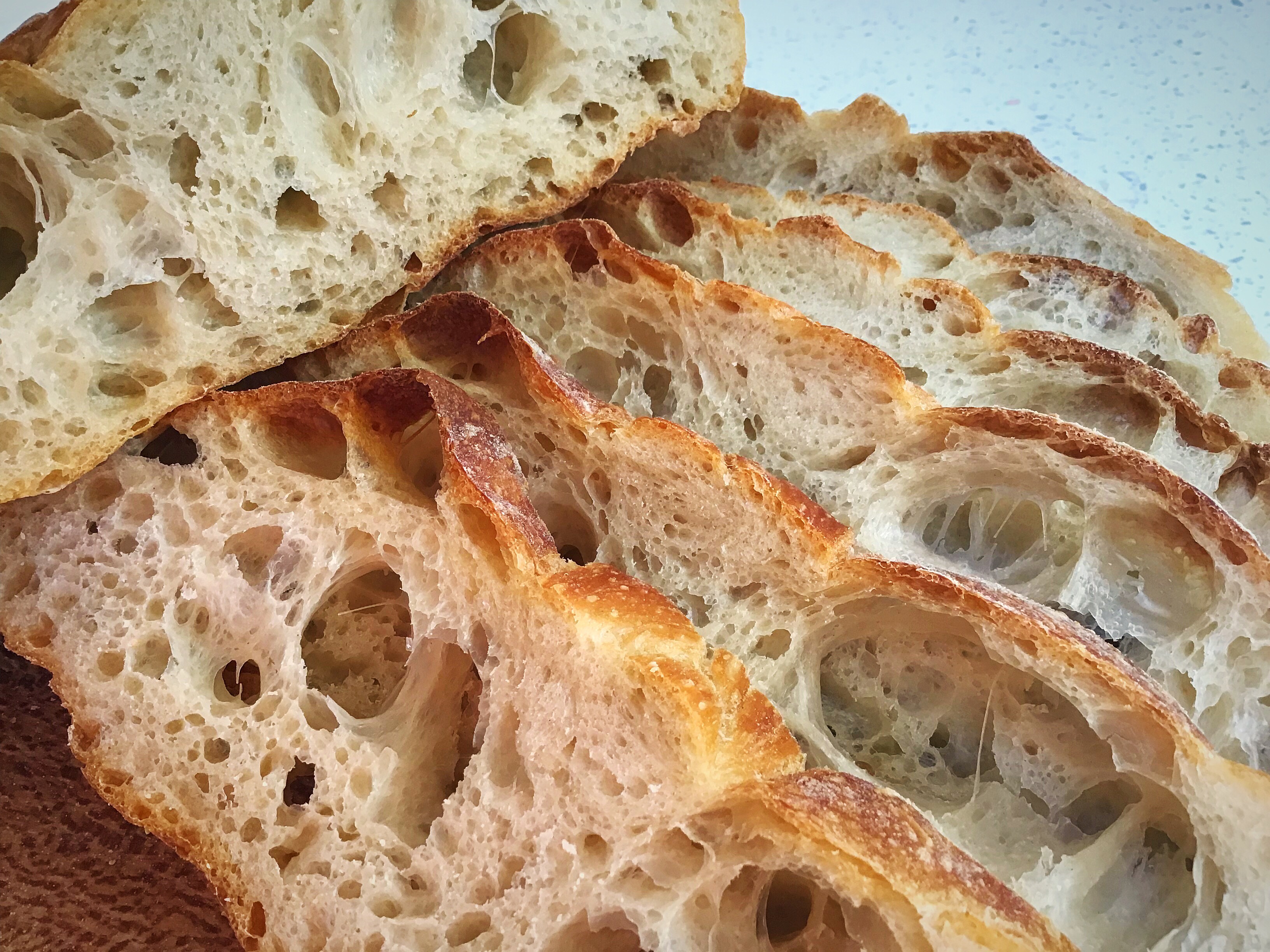 I hope you like my braided loaf, if you decide to have a go, have fun, and send me a photo!