As you read this review, I invite you to imagine Cherie's wonderful Northern Irish accent as you read her words…she makes everything sound wonderful as she speaks…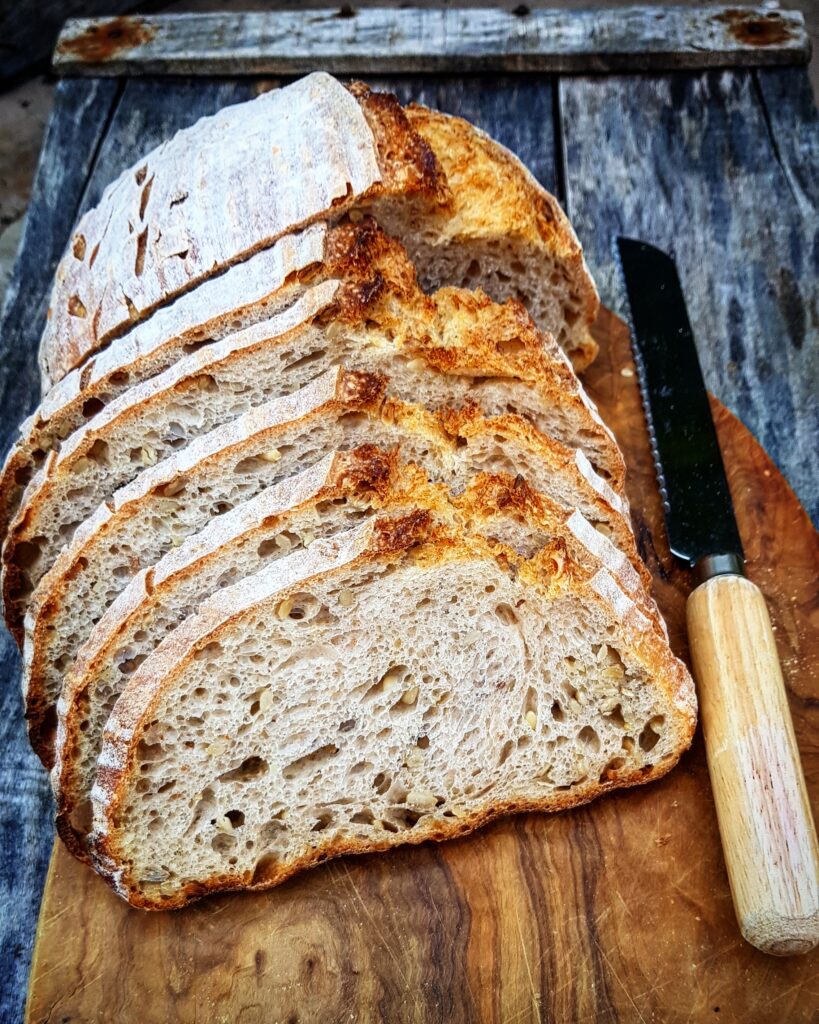 Cherie says:
"I tried making a sourdough starter seven times and seven times I threw it out.
The more I tried to get it right, the more frustrated I became when it went badly wrong. I tried the "organic apple skin in the starter to bring in the wild yeasts" method; I tried the "organic grapes in the starter" method; and I tried the "very expensive spring water" method. Every single one was a disaster but then, THEN I "insta met" Elaine on Instagram (@elaine_foodbod) and my sourdough life took a wonderful turn.
I promise you it was an epiphany! The mystery, the fear, the nonsense was taken out of sourdough making for me by Elaine and it was just FANNNNTASTIC!!!!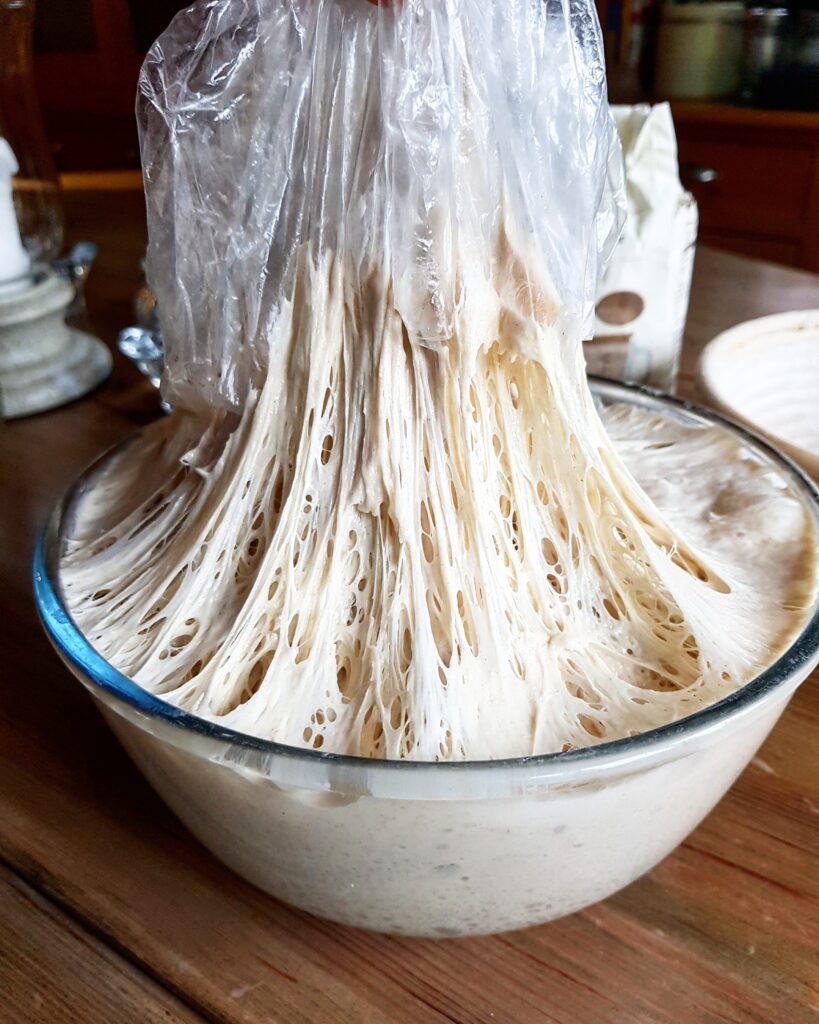 My starter – Esther, named after my Mummy, lives in my fridge until I need her. I take her out, she warms up, gets fed, bubbles and rises and I swear she calls to me to say she's ready. At this point I've made a dough with her and I've dried some of her on sheets so that I'll always have her.
I love Elaine's tip of "pour tap water, let the chlorine evaporate off overnight and use as normal". I mean every other recipe was basically saying "use water blessed by 25 Saints at £20 a bottle". It was a huge thing to me as I had bought so much expensive spring water in the quest for an edible loaf, beautiful looking, beautiful tasting and ready for an instagram debut.
Elaine talked me through a few hiccups along the way…basically because I could not believe things were actually working and effortlessly so.
I never tire of lifting the lid off my pot to see what's happened in the oven…and the "baking starting in a cold oven!!!!!!" Flip me….. a revelation! I now bake sourdough bread for anyone I can!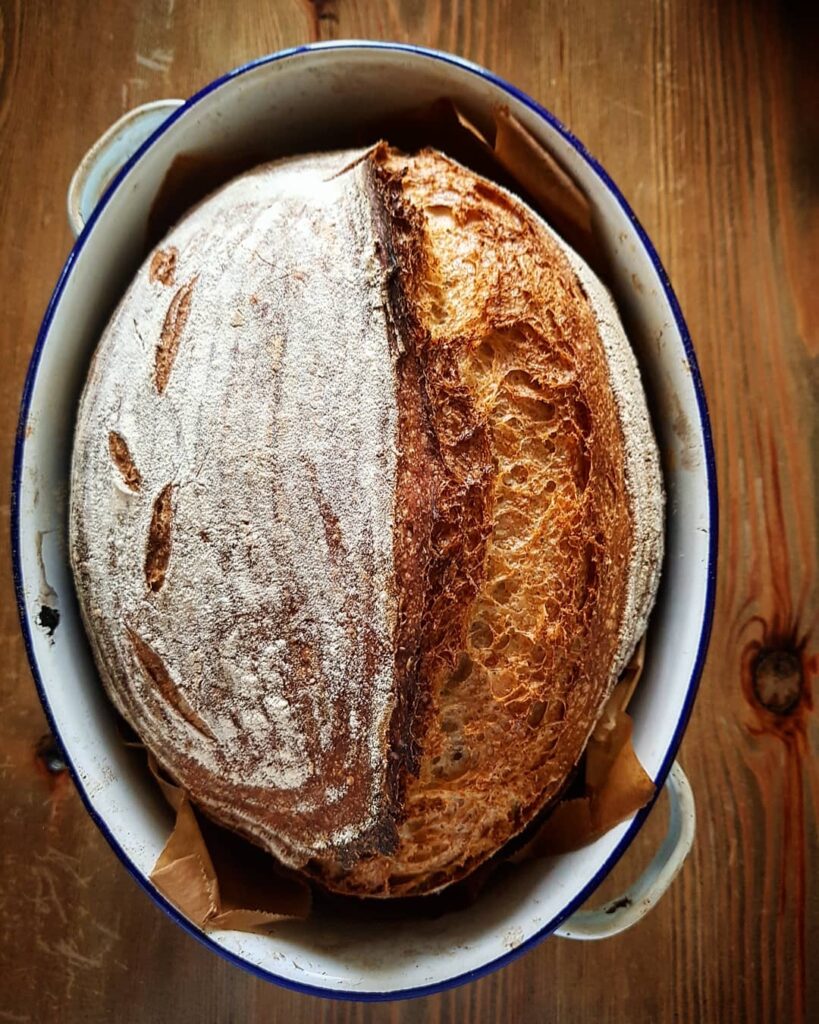 Due to Elaine's informative, easy to follow and great photos in her book I now mix nuts, prunes, raisins, oats, seeds, bacon & cheese into my doughs (but not all at the same time).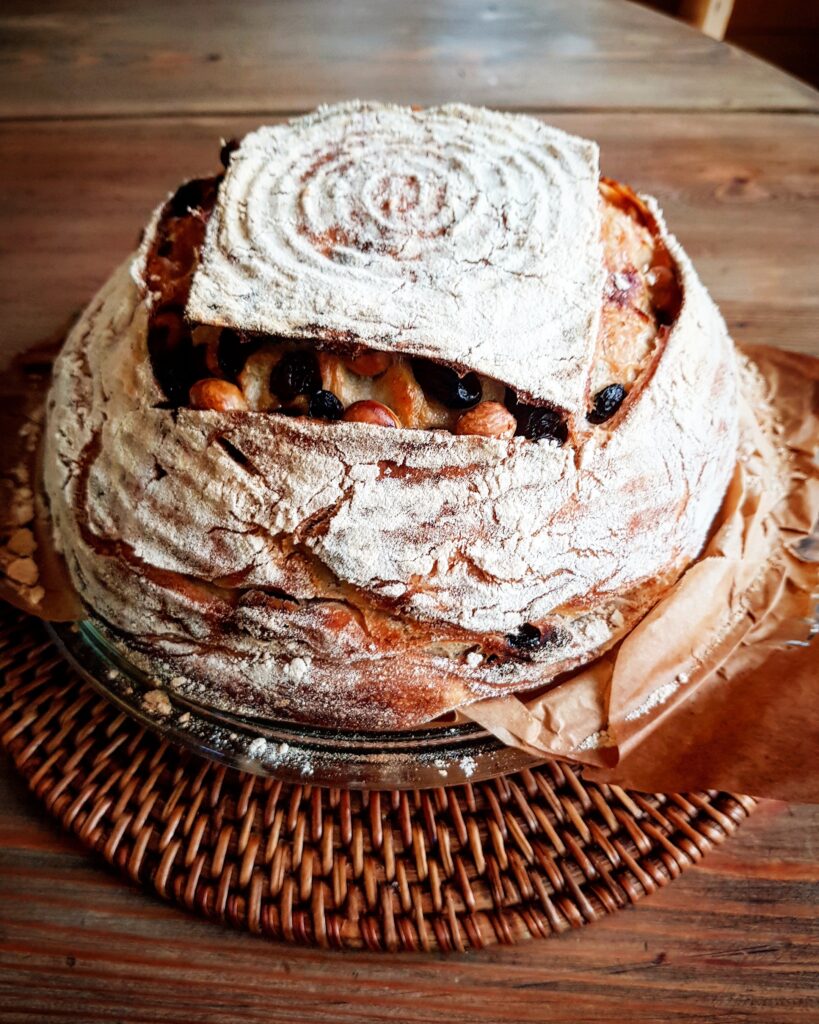 I make cinnamon buns with Elaine's enriched starter recipe and they are beautiful. Through Elaine I "insta met" Ahren @thegarlictun…his lames are fabulous and my bread took on another new, more grownup look.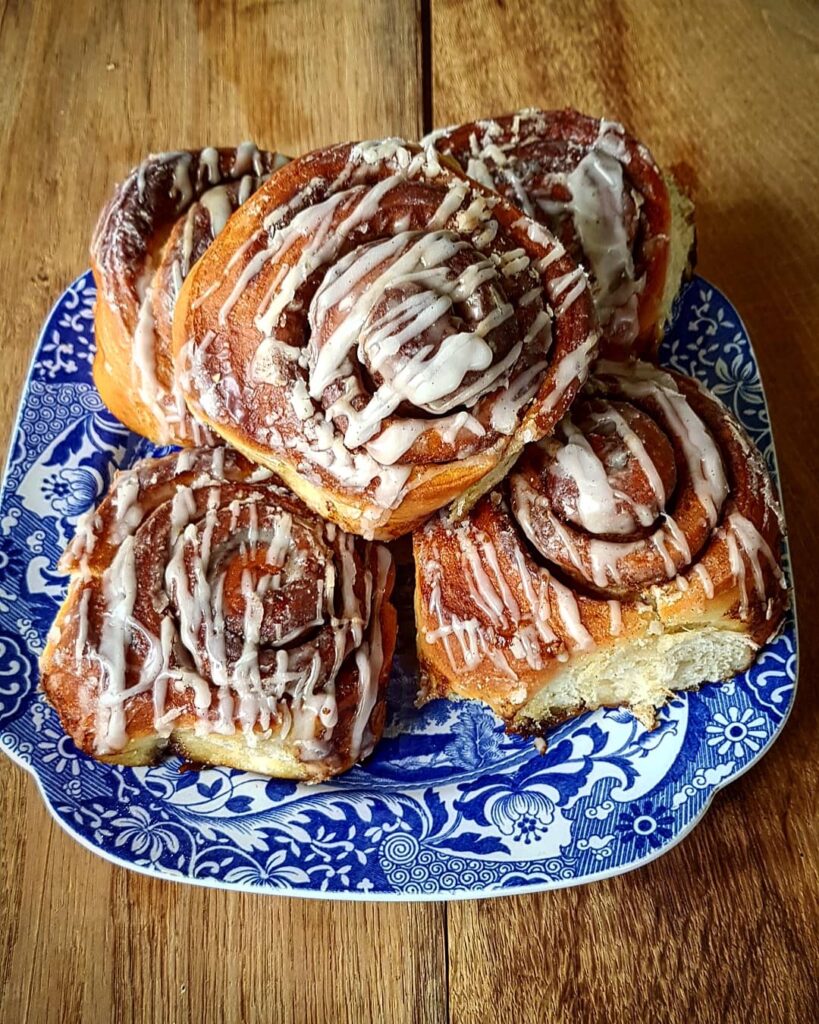 Elaine and her book have taught me so much about grains, what can go into a dough, stretching and folding and MOST IMPORTANTLY relaxing into sourdough making life.
I cannot thank Elaine enough for fixing my sourdough problems she's so calm gentle and kind. I've conquered sourdough, made lots of lovely different breads and made a friend. How lucky I say!
THANK YOU ELAINE XX"
Find Cherie on Instagram @cheriedenhamcooks and enjoy more of her lovely creations!