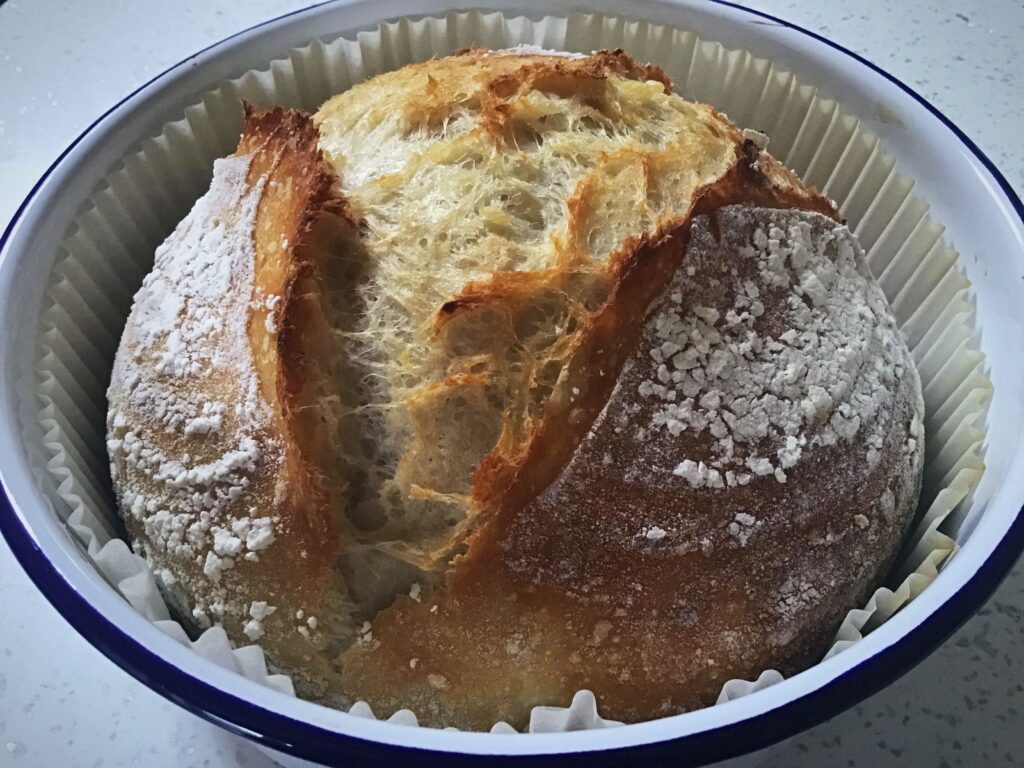 If you began making sourdough during lockdown and are wondering how it fits in with life as restrictions lift, this post is for you….
🌟
Your starter can sit in the fridge unused for weeks at a time, it does not need to be fed or used unless you're going to use to it.
🌟
If you make sourdough once a week, your starter will be fine; I only use my starter once a week.
🌟
Batch baking is a great way to remain stocked with sourdough; I always make sourdough in batches.
🌟
Sourdough freezes perfectly; I batch bake and always have stocks in my freezer.
🌟
Sourdough defrosts perfectly; to defrost, place your loaf, or rolls, or whatever you made, uncovered on a wire rack until defrosted. They defrost as crusty as they bake.
🌟
Change up your making and baking timetable to fit in with life and work.
🌟
Find a selection of baking timetables on my site, there is a link from my main page, and others in my book. I also have same day recipes and timetables in my book you might find useful.
🌟
Happy baking!