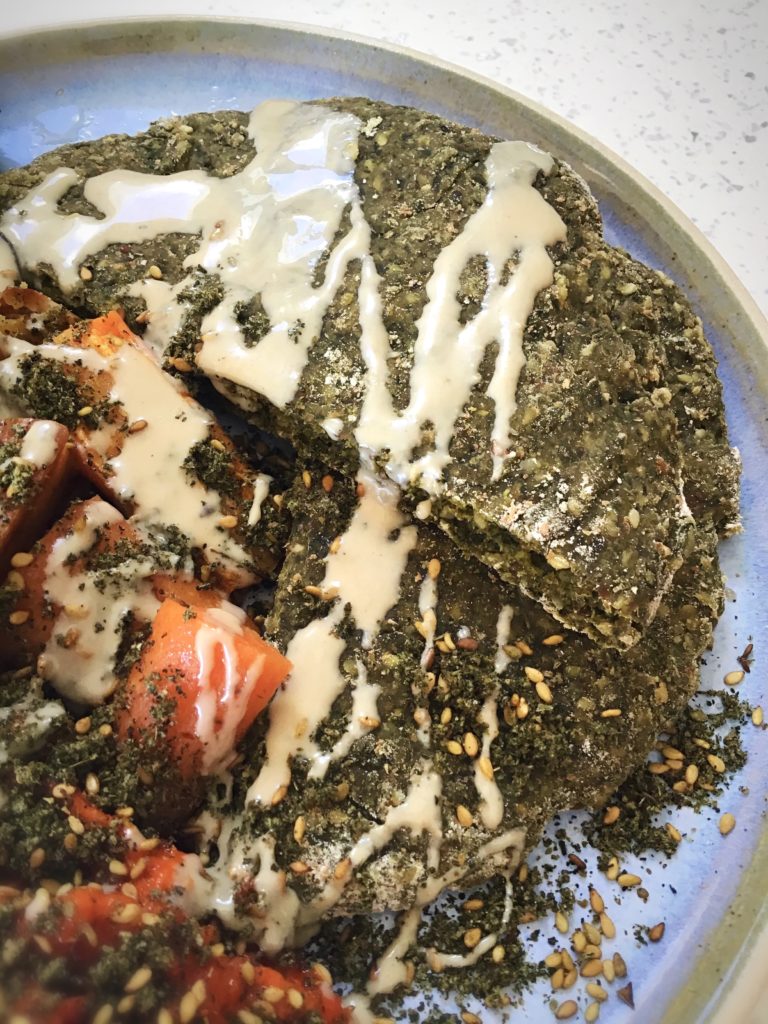 I do like a 'chuck it all in a bowl and see what happens' kind of creation, which is what these were…I've made many spinach flatbreads in the past, but this was the first time adding some starter. It adds an extra flavour and of course, all that sourdough goodness we love!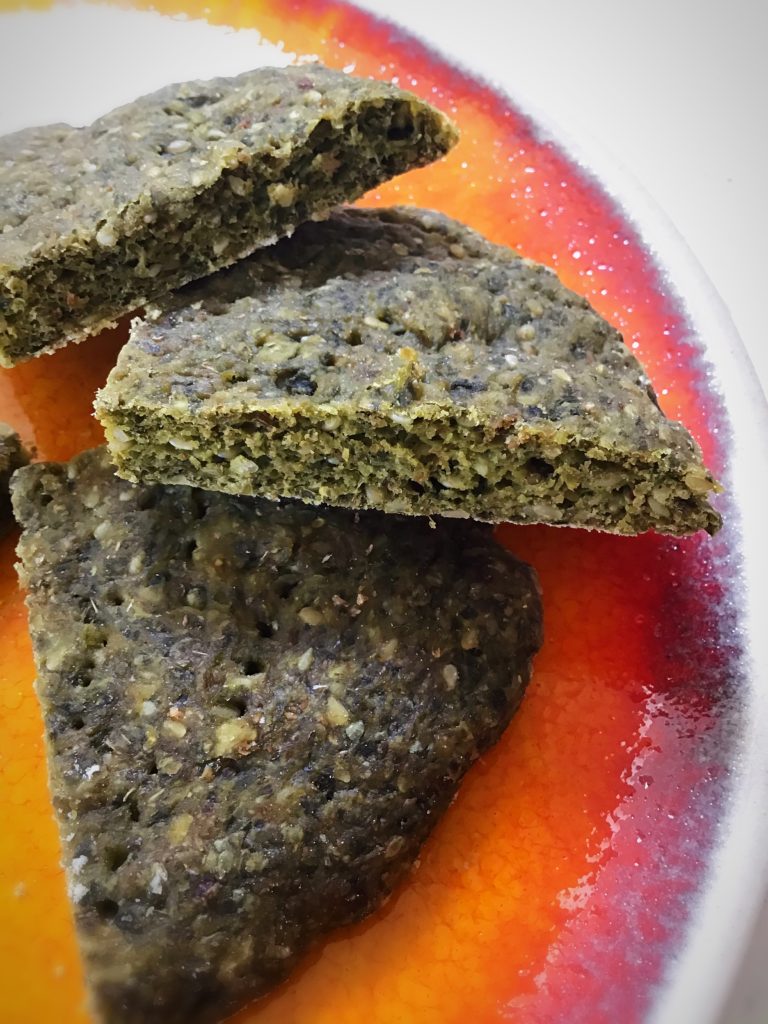 These are also packed with great healthy ingredients and are a great way to get kids eating spinach! You can use them as flatbreads or make bigger rounds and use them as a pizza base.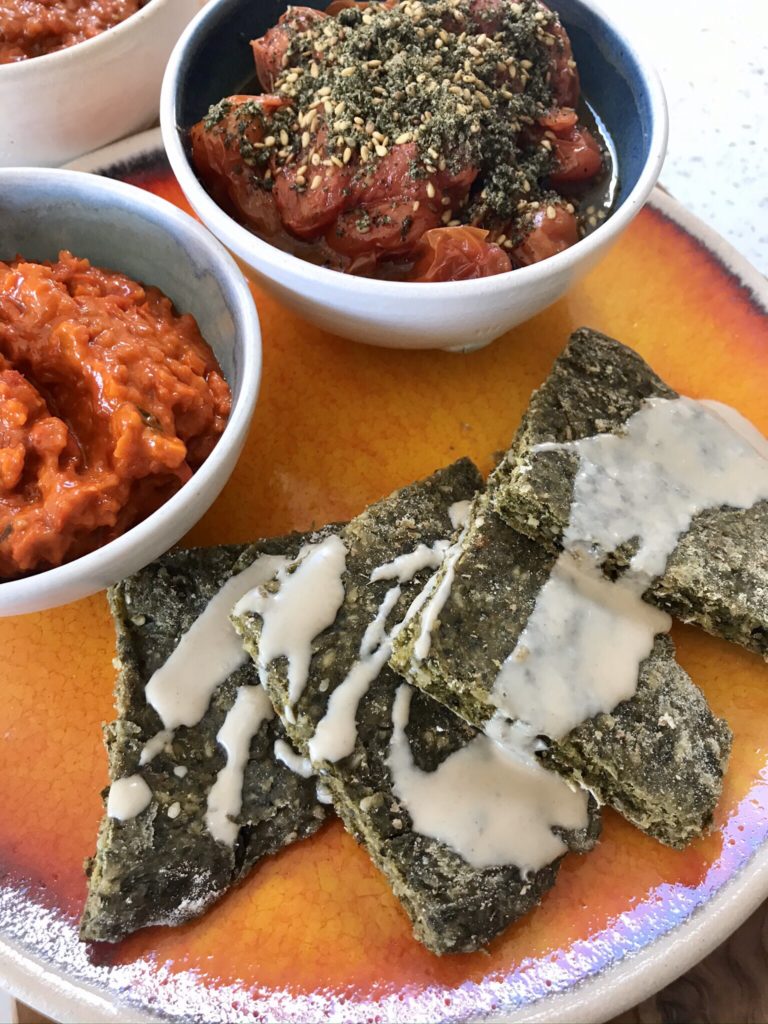 This recipe can serve as a basis for something you might fancy making, you can swap out the ingredients for things of your choice or just follow it as it is. I've included the spices I used, feel free to swap these for your favourites, an Indian inspired spice mix works well too.
Ingredients
200g starter (this can be discarded starter, unfed, or fed for the purpose)
250g baby spinach leaves
150g flour of your choice, I used buckwheat flour
50g toasted sesame seeds
3 tablespoons tahini or olive oil
3 garlic cloves, peeled
2 teaspoons tabil spice mix (toasted even amounts of coriander, cumin and carraway seeds, ground)
2 teaspoons pul biber chilli flakes
2 teaspoons paprika
Salt and pepper to taste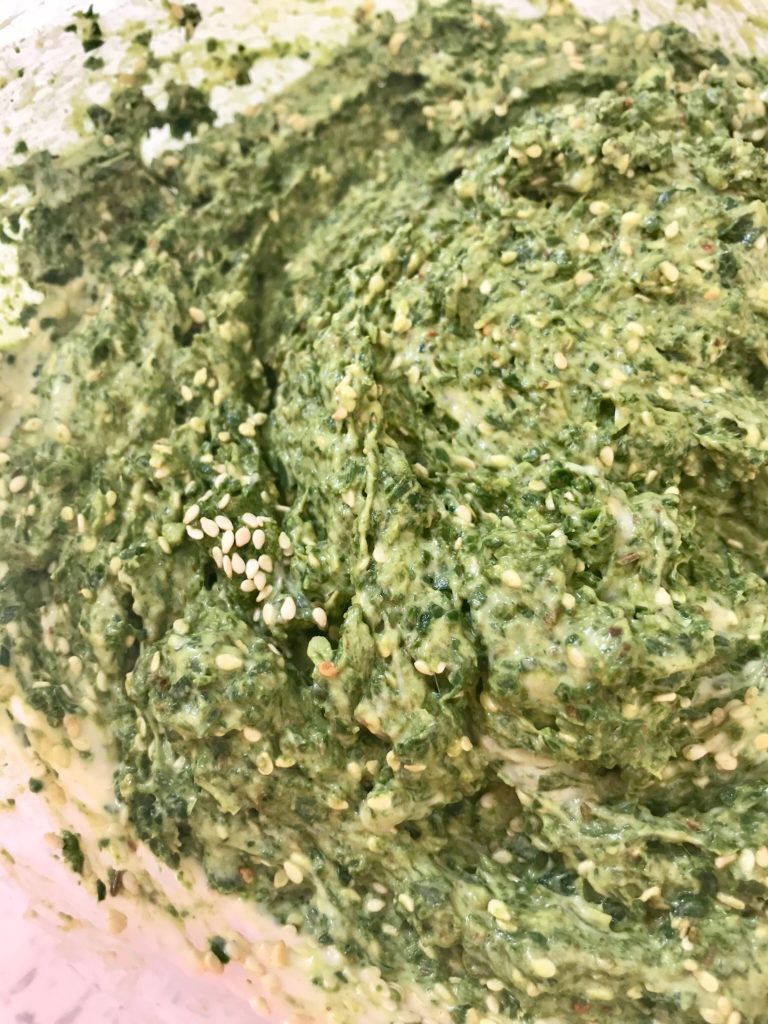 Method
In a blender whizz up the everything expect the sesame seeds, starter and flour. Run it until the spinach and garlic are finally chopped.
Scoop it all into a mixing bowl, stir in the seeds, then fold in the starter and flour.
Cover the bowl and leave the dough to settle and develop.
Now you can leave the dough for an hour, or several or overnight. The longer you leave it the more the flavour will develop, it may even prove and little and puff up.
When you want to cook your flatbreads, heat your oven to 180C fan/200C non fan.
Turn the dough out onto a floured surface and break off portions. Shape them into round then flatten them out to 1/2cm thick.
Place them onto a oven tray. Either bake immediately or cover and allow them to prove again for an hour before baking.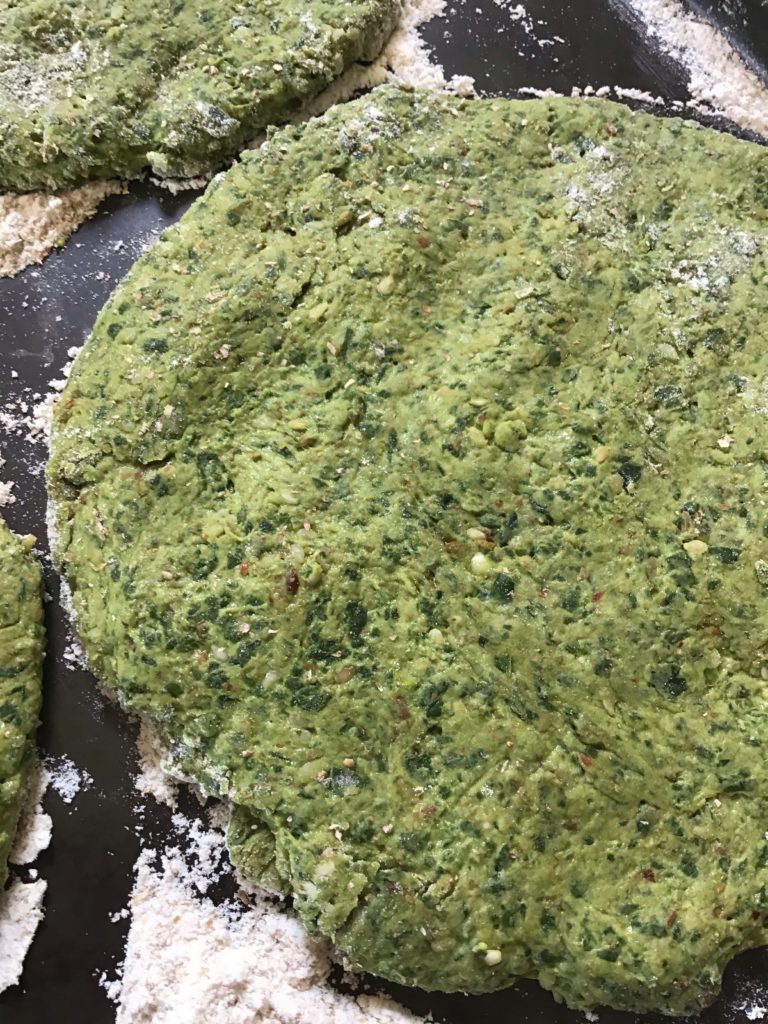 Bake for 10-15 minutes until slightly puffed and darker in colour.
Eat warm or store for later, they're even better after 2-3 days, and can easily be reheated in a toaster.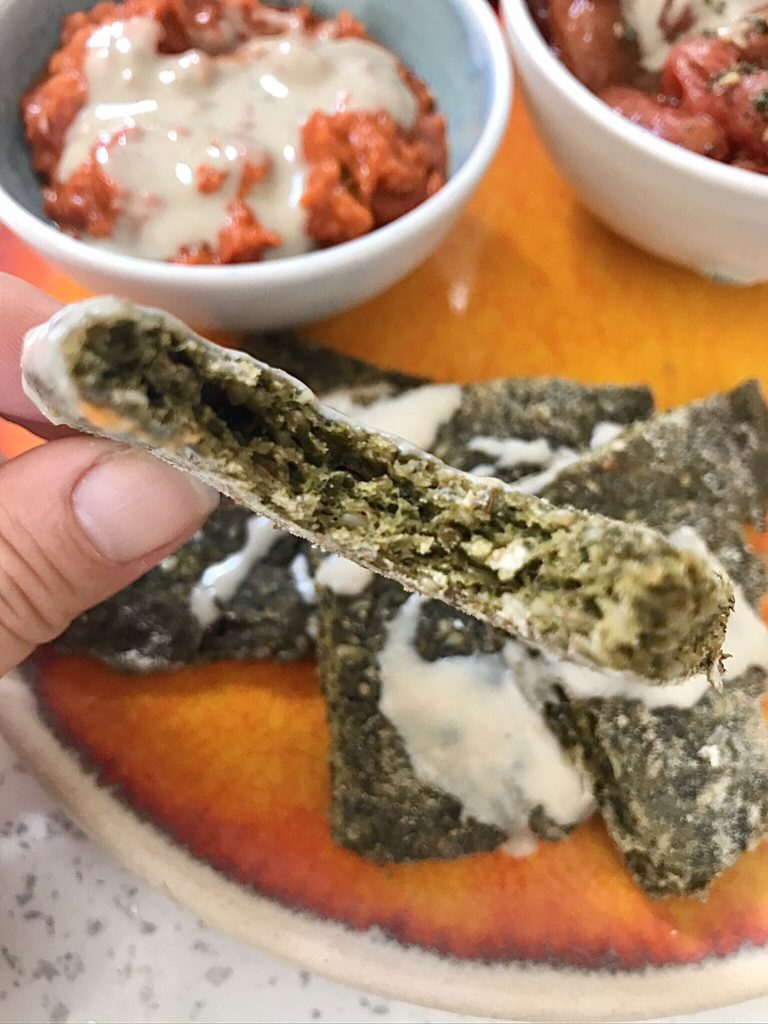 I hope you like them!