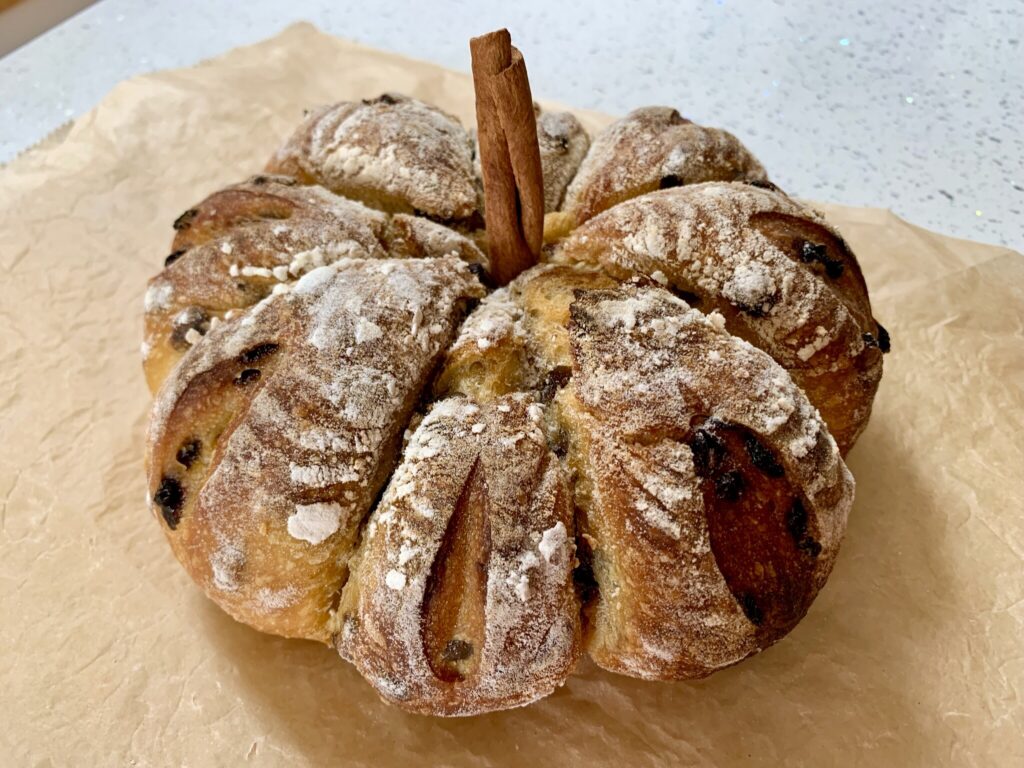 After years of seeing other people making beautiful pumpkin shaped breads, last year I finally decided it was my turn! It was great fun, and the baked loaves looked so cool, have you tried it yet?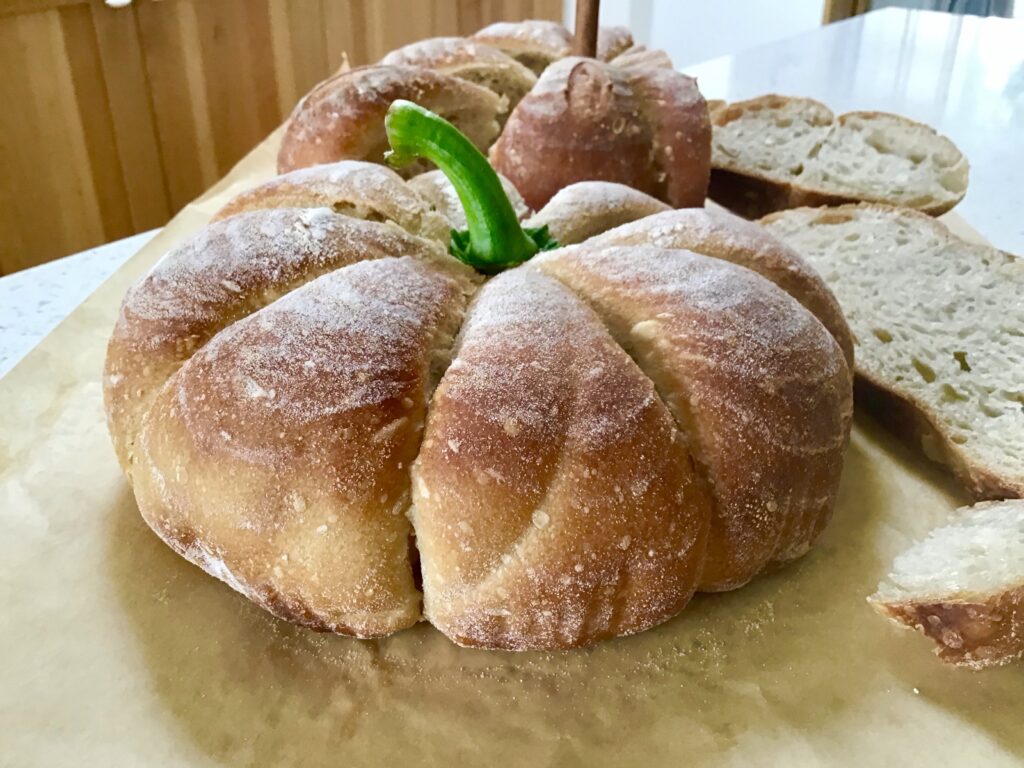 I've made them now with plain doughs and flavoured doughs, using my baby master recipe quantities, banneton size and baking times, but you could also scale them up to full size. I've added step by step photos below of how to create the shape, plus the details of the flavoured versions.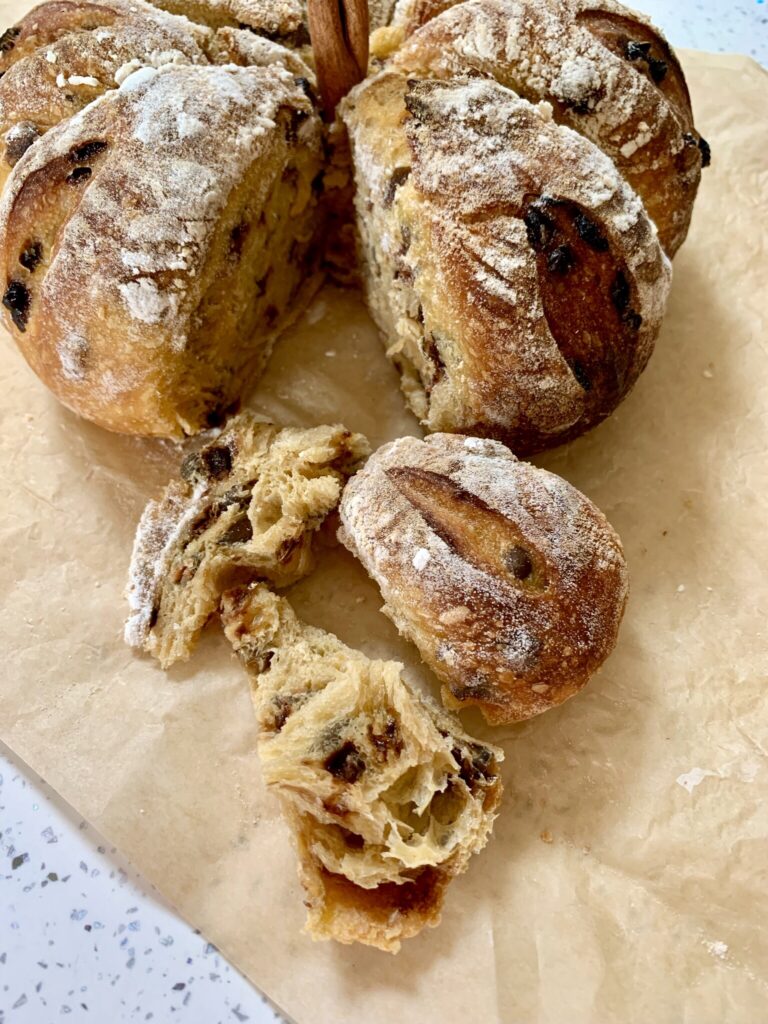 If you do join in and make one, be sure to tag me if you post your bake online…I'd love to see it!
NOTE: You will need butchers twine string, and a cinnamon stick, or a stalk from a pepper/capsicum/squash/pumpkin.
To make your pumpkin loaf: follow my master recipe process up to step 6. By this step your dough should be in your banneton and have had several hours in the fridge to prove and firm up. When you are ready to bake, cut 4 strings long enough to tie across the dough.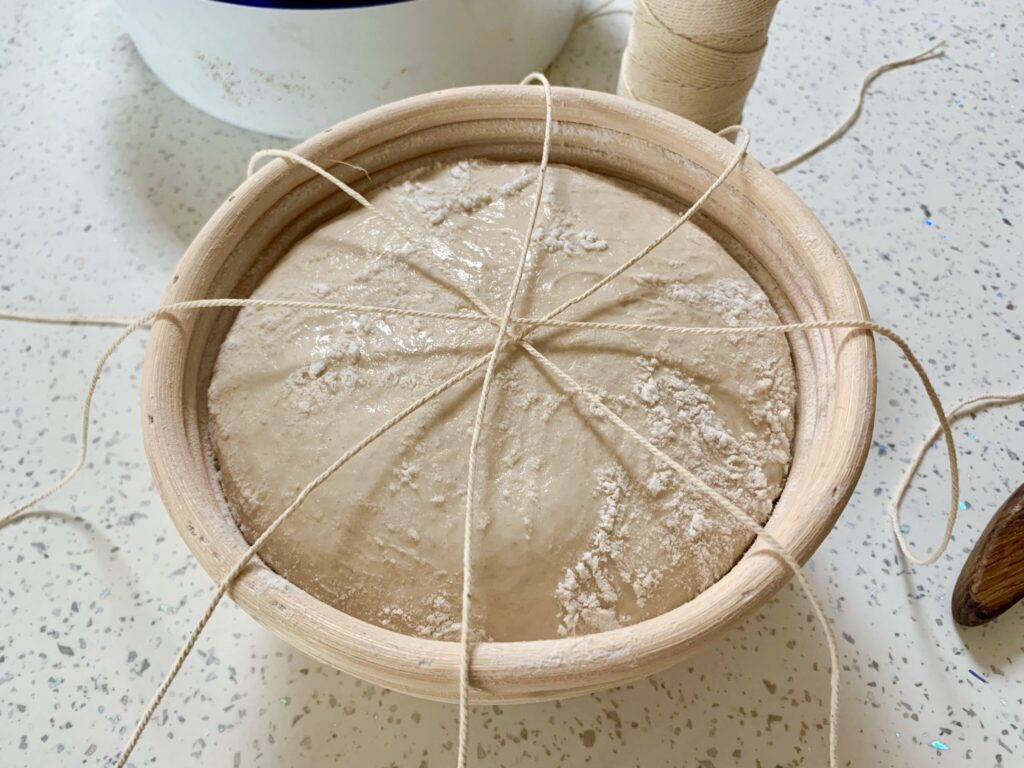 Remove the cover from your banneton. Lay the strings evenly over the top of the banneton as above.
Place your parchment paper or pan liner over the top of the banneton and strings, and your pan over the top of both. Use both hands to turn it all over, keeping the strings in place.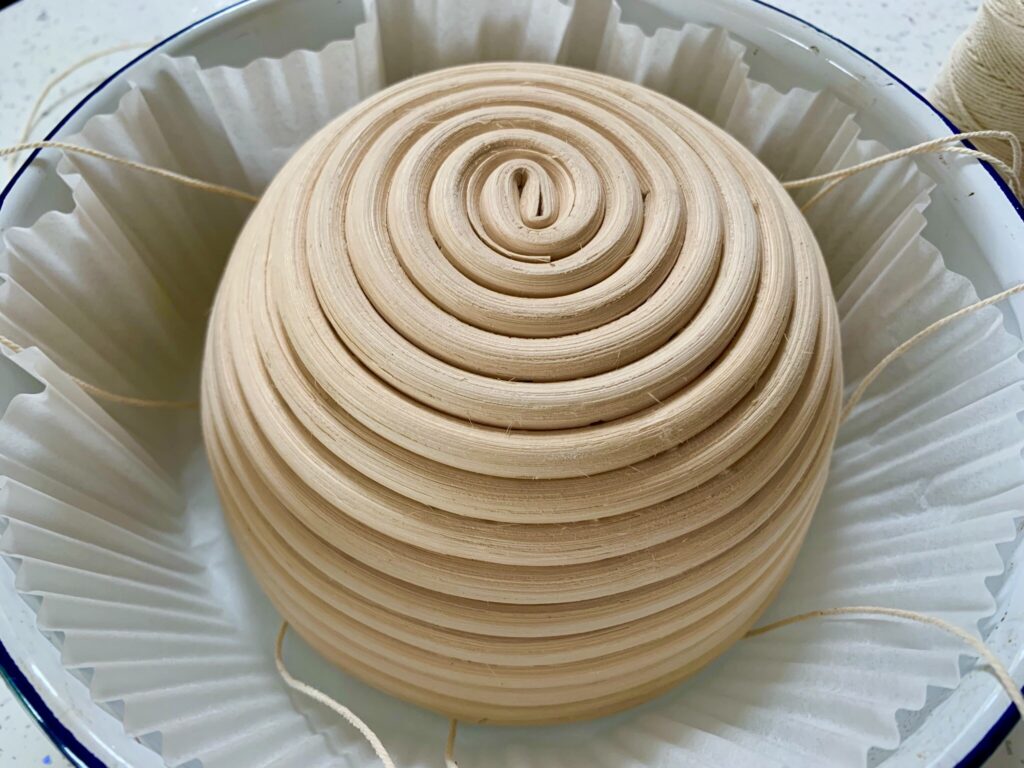 Remove the banneton and prepared to tie the strings.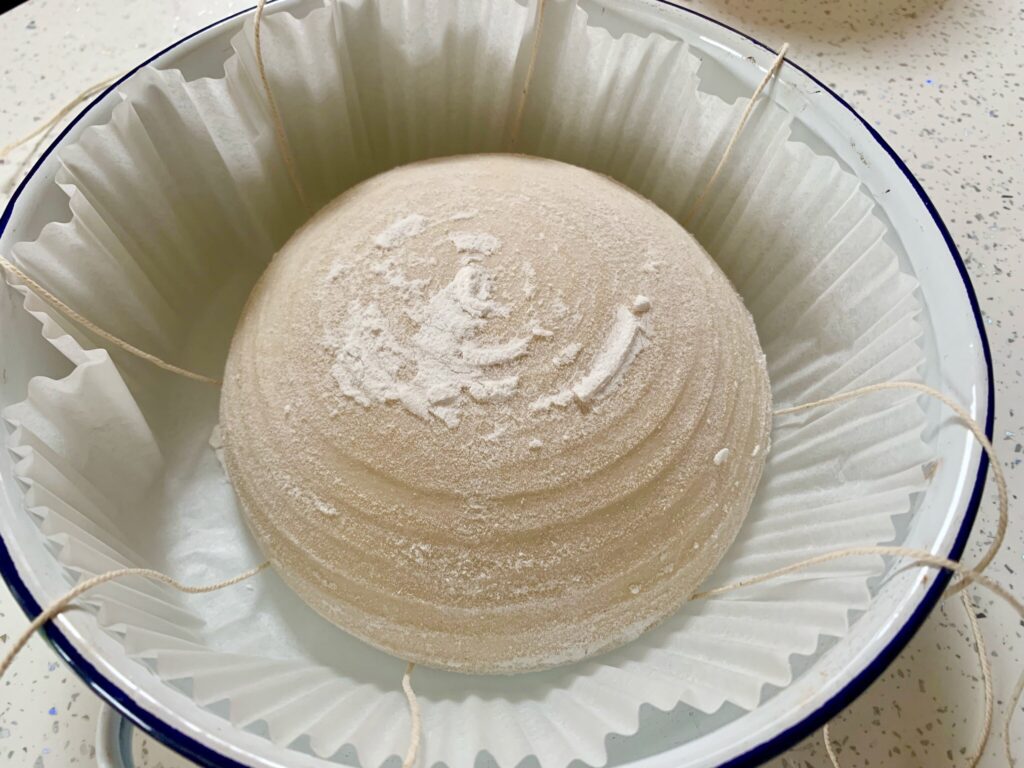 Making sure you are using corresponding ends of the strings, tie each one across the dough and tie firmly on the top.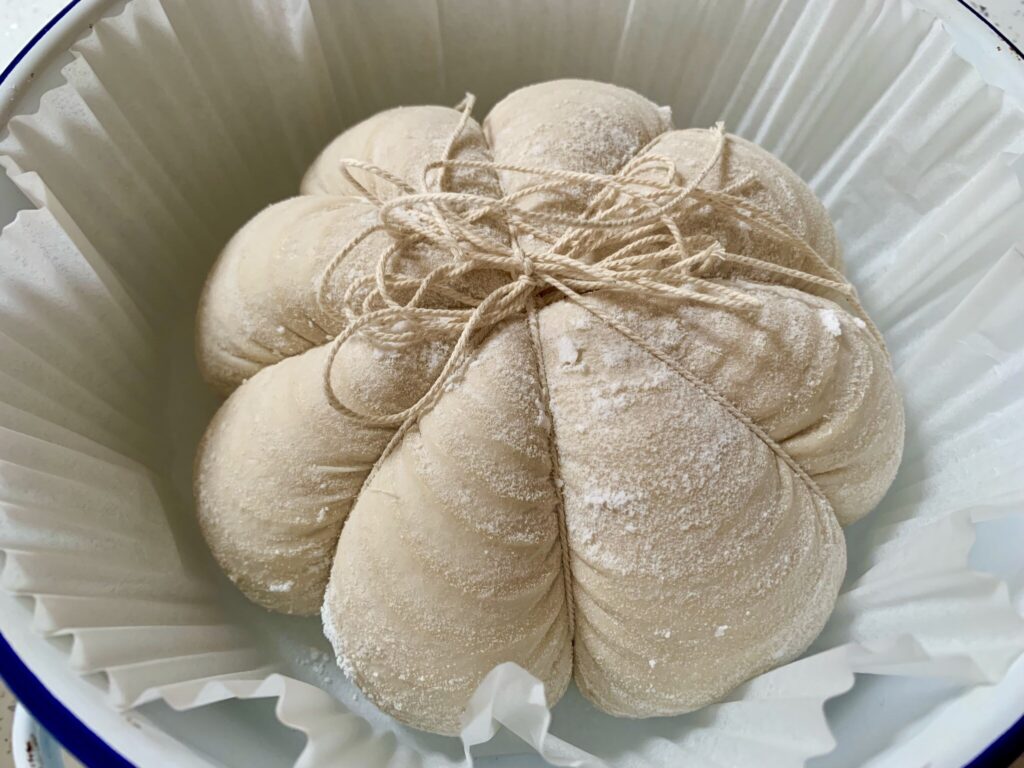 Tie in bows that you will be able to undo later.
You can now score or not, totally up to you, see the version below for a scored option, then put the lid on your pan and bake as usual.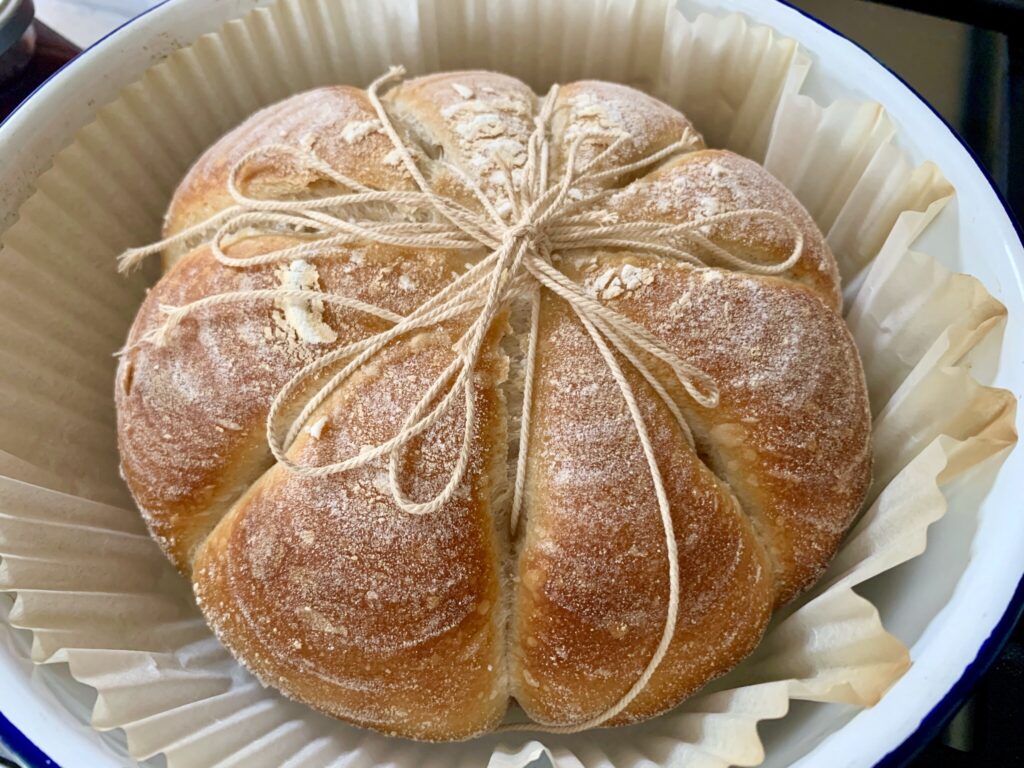 Once baked, remove the loaf carefully from the pan, place on a rack and undo the strings. Place the loaf back into your pan and bake, covered or uncovered, for a further 5-10 minutes to ensure it is baked through.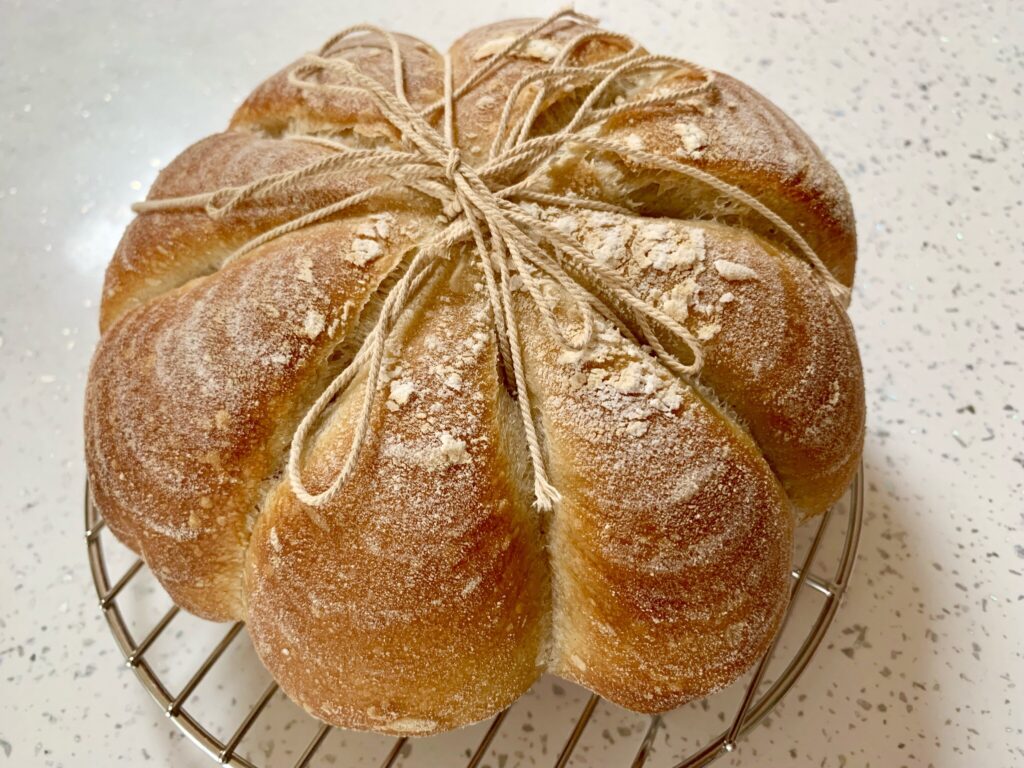 *from being compressed I have found that the loaves can be slightly undercooked if baked for the standard amount of time only, the extra time minus the strings ensures it's not damp inside the 'wedges'.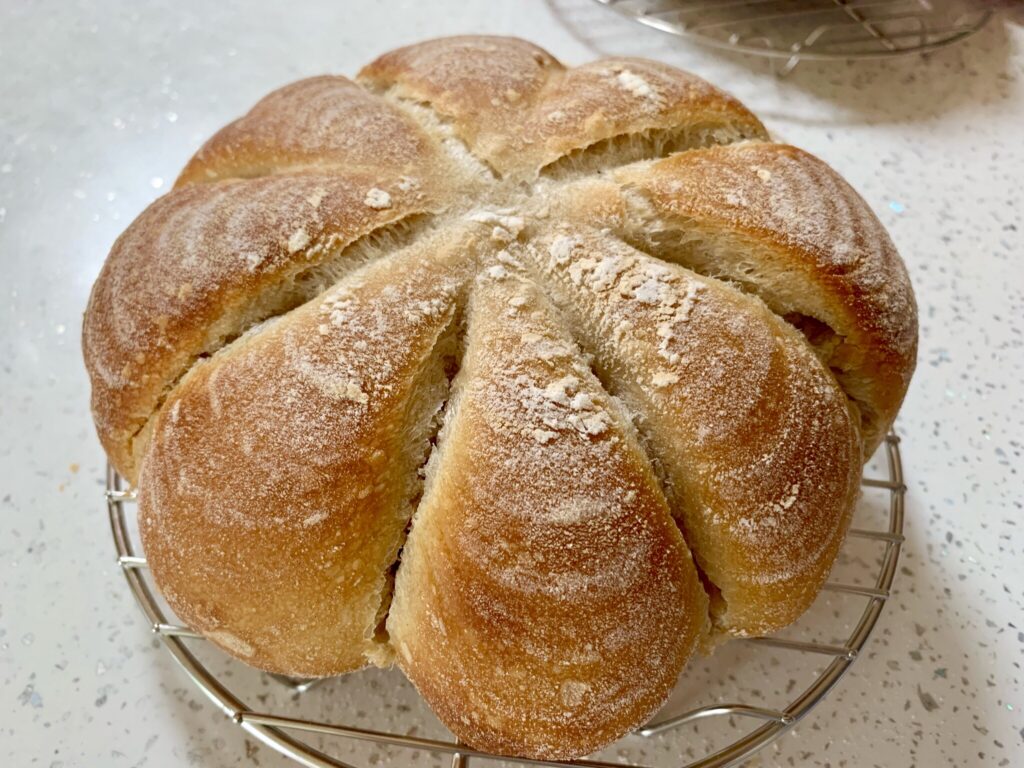 Add a 'stalk' for a fun presentation.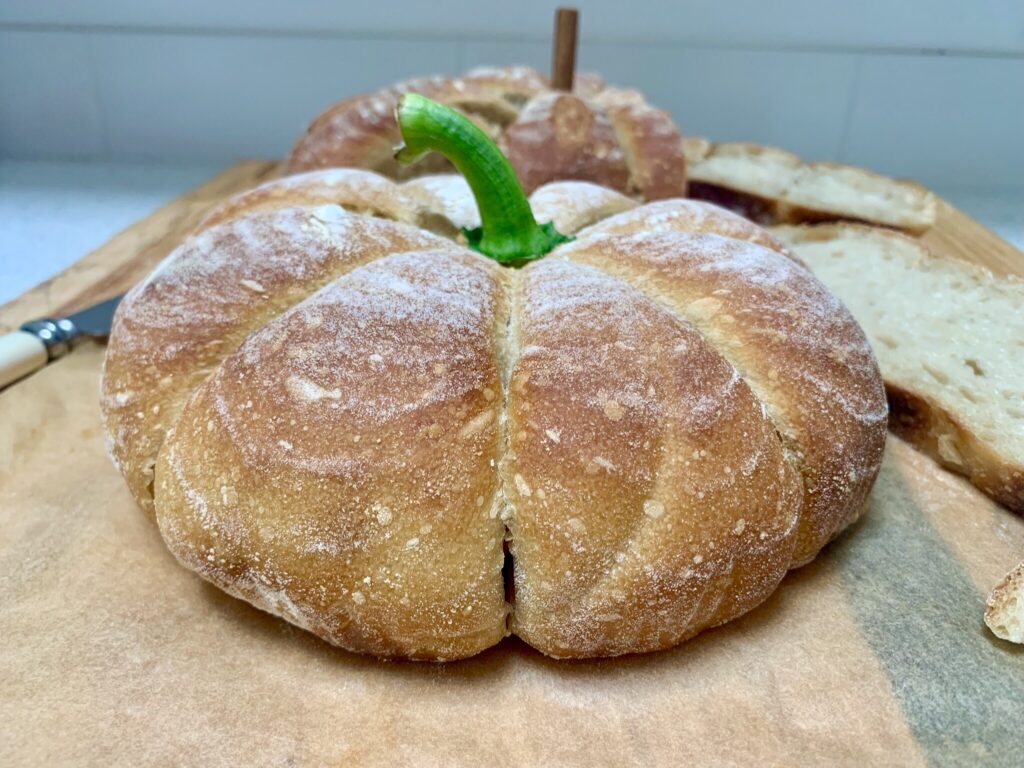 This was my first ever attempts, I continued to perfect it, using the same process, and playing with the dough, the possibilities are endless. Below is the base dough that I used…
My baby master dough quantities:
30g starter
210g water
300g strong white bread flour
Salt to taste.
Made as per my standard process. Baked for 40-45 mins with strings, 5-10 mins extra once removed.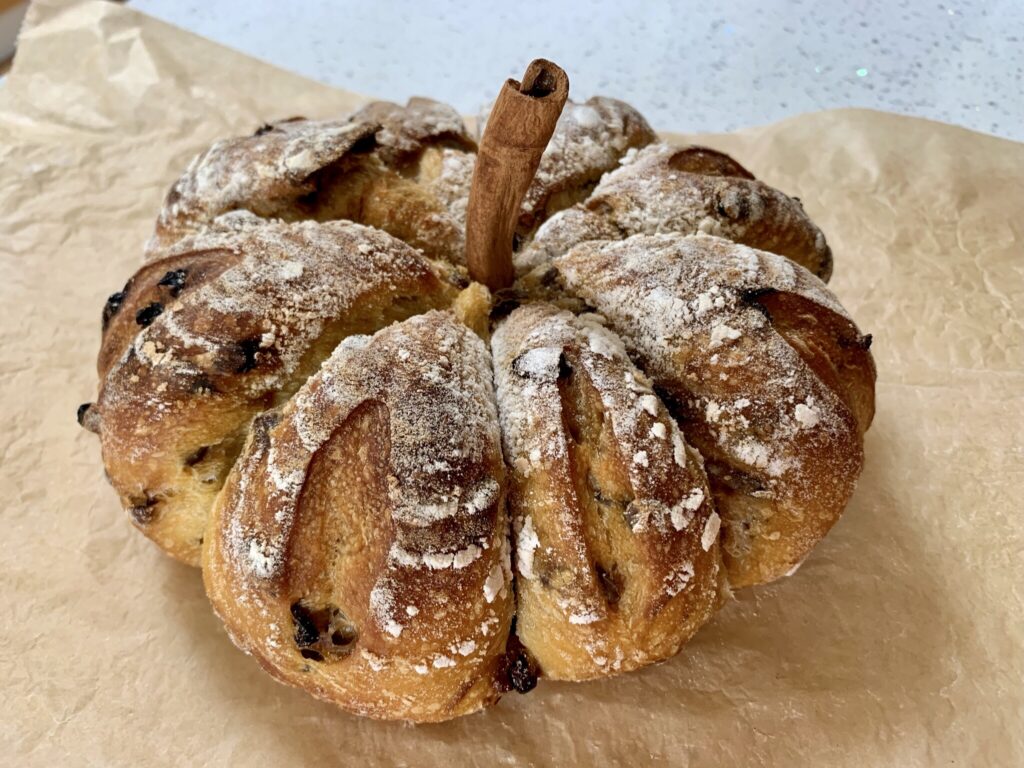 The basic recipe can be enhanced with added ingredients of your choice, dried fruits, seeds, chopped nuts, spices, alternative liquids. You can create whatever dough you like, then use the steps above to crate the pumpkin shape.
So, have you made a pumpkin loaf yet?