</p>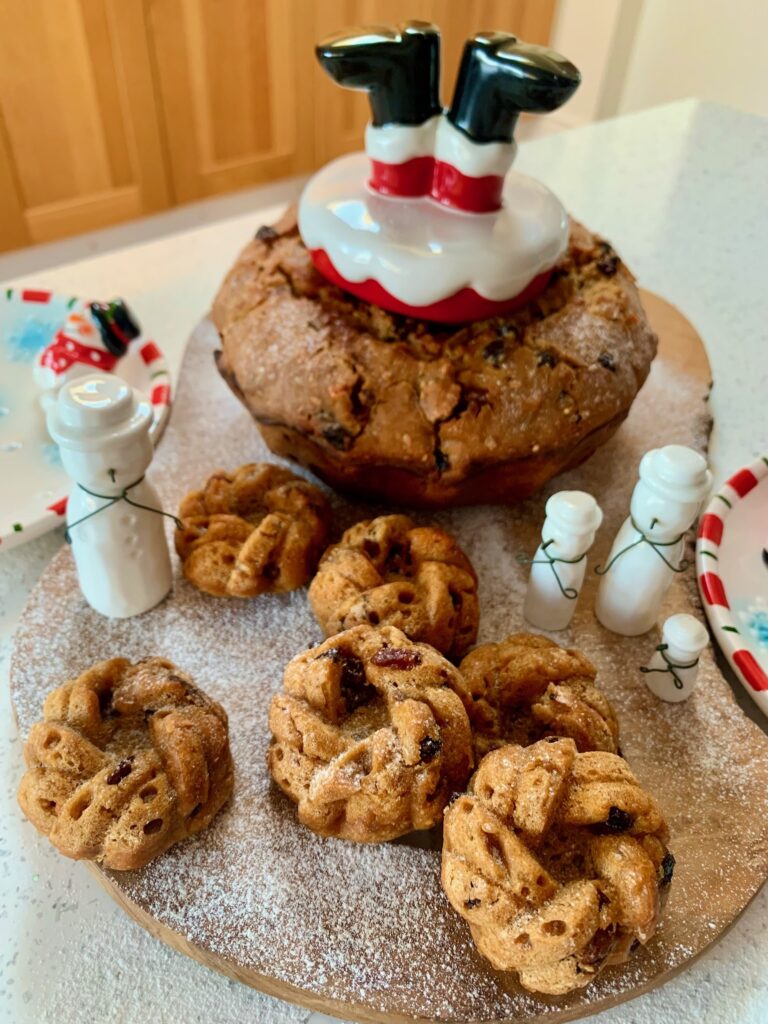 I had great fun creating this bake, I mixed up a batch of master recipe dough, and literally chucked in an entire jar of mincemeat! The outcome was fab, the little rolls had a great chewy base, and the bigger version is just like eating a fruit loaf.
I used a new flour to me, it's a lovely seven seed and grain flour from Matthews Cotswold Flour, I recommend trying it, but you could also use any flour of your choice. I threw in a 411g jar of mincemeat, both seen in the top 2 photos in the grid below. This made the dough very sticky and loose, and not something easy to shape in any way, but that didn't matter as I baked it in a tin. I used a small bundt tin for the bigger round, and I used a bundtlette tin for the little ones as seen in the both 2 photos of the grid below.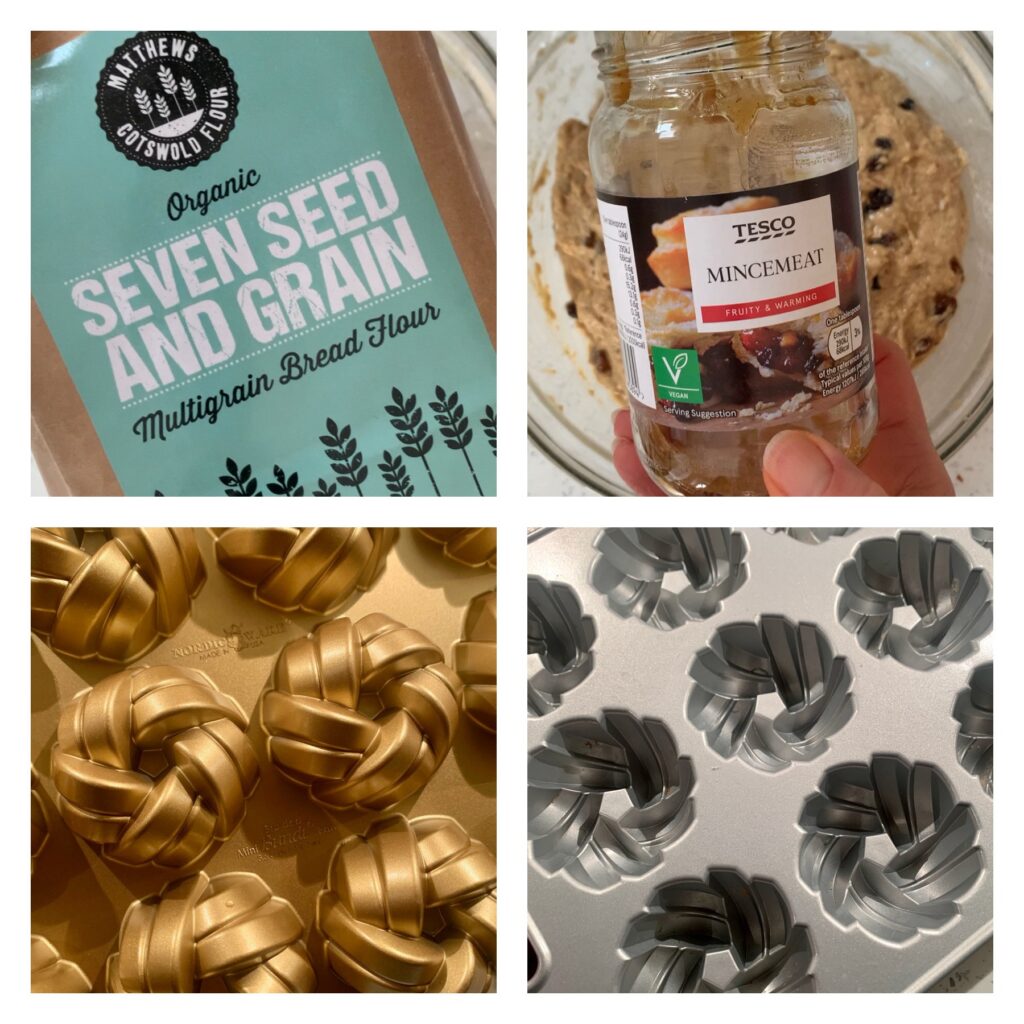 The recipe therefore was my standard:
50g starter
350g water
500g flour of your choice
1 jar mincemeat, or if that's not available where you are, trying making it up with jam/jelly and dried peel, dried fruits and spices.
Salt to taste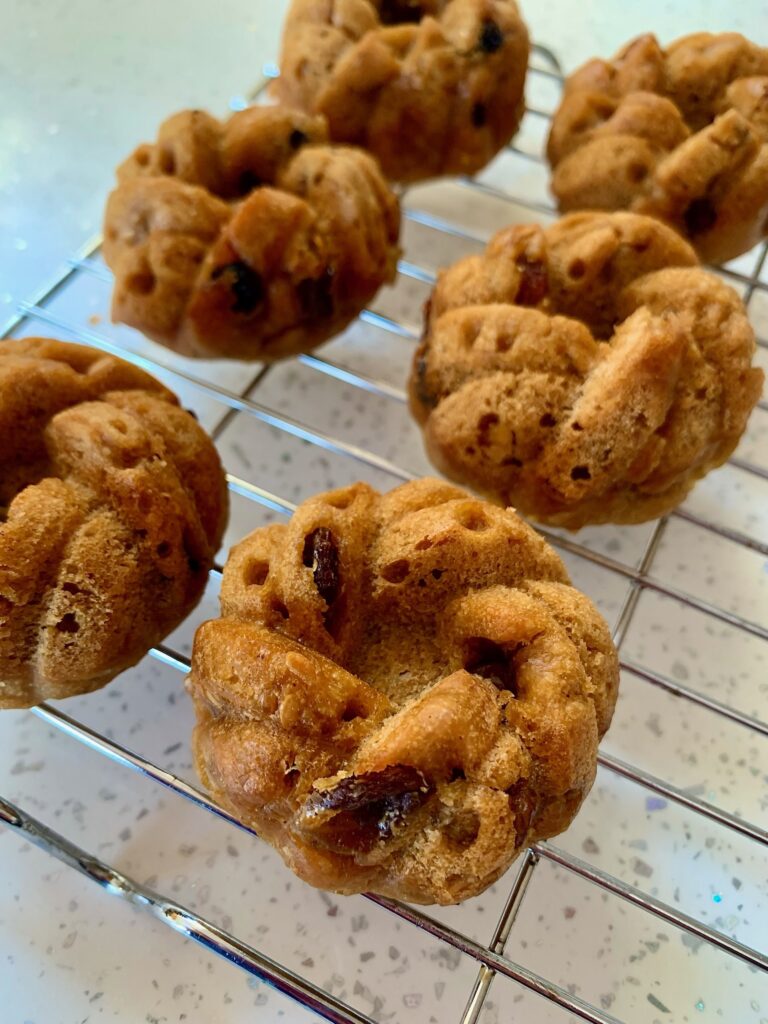 I mixed it all up and let it sit for a few hours before giving it some more agitation, it could not really be stretched and pulled around, I just made sure it was well mixed. I then left it to prove overnight. In the morning I just 'handled' it into my pans, left it to prove again and baked.
You can follow my Bundt tin recipe process in my book The Sourdough Whisperer, or my sandwich loaf process in either of my books to prove again and bake, or bake as you could a fruit loaf, just allow it enough time to fully bake.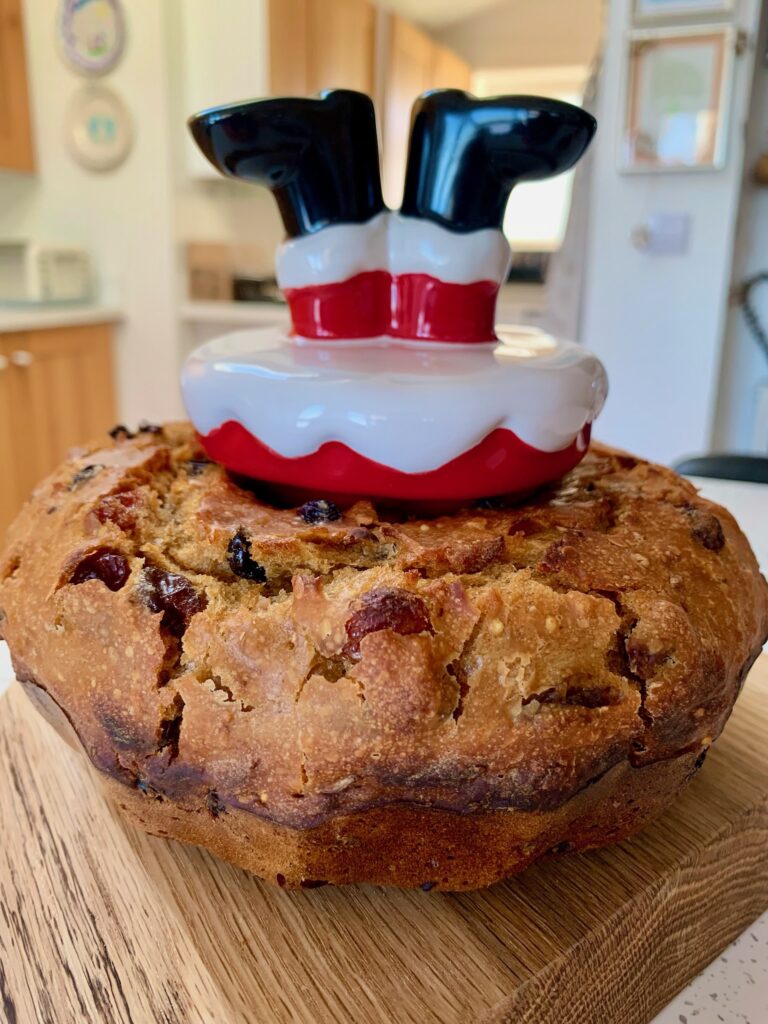 This is the Bundtlette tin I used, if you order from EcoBaker before 31.12.22 use code foodbodxmas for a discount.
If you try this or anything like it, let me know! Have fun 🤩🤩🤩🤩