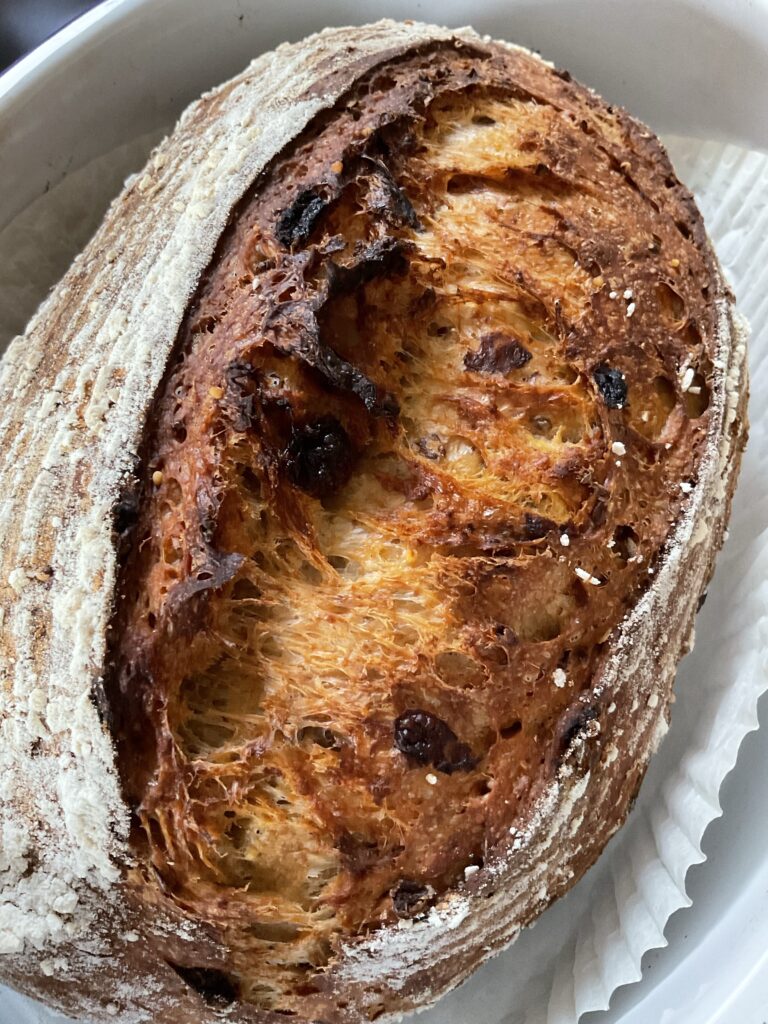 Leftover panettone? Do what I do and shove it into a dough and create a whole new fruit loaf…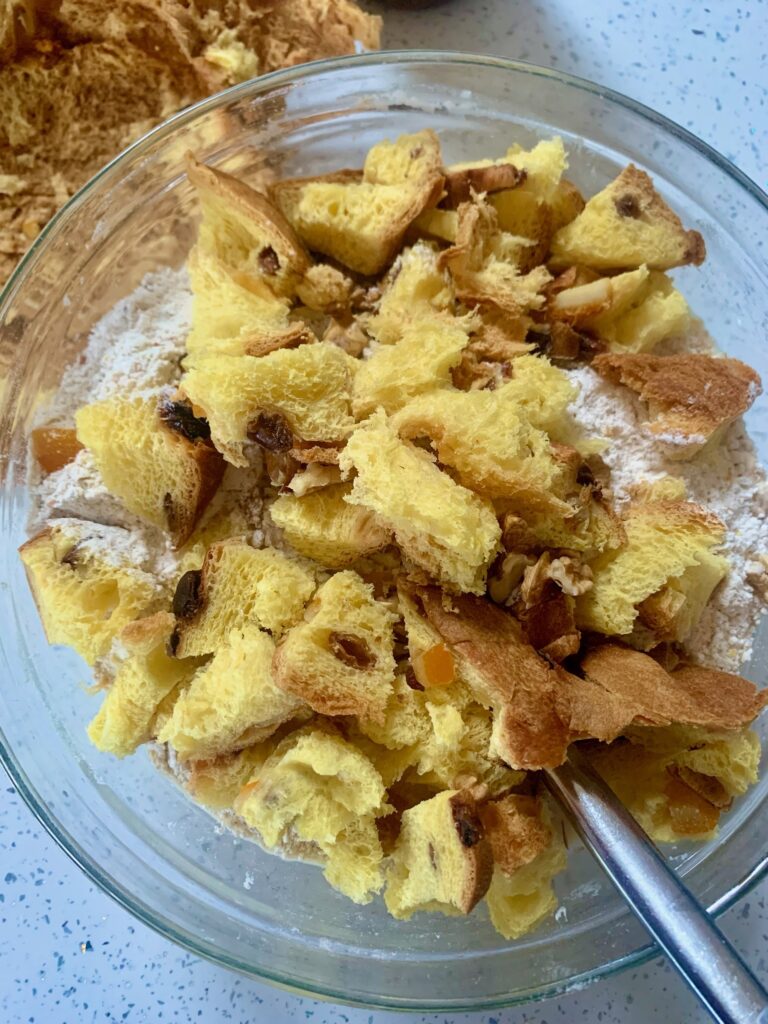 In my dough I used:
50g starter
400g water
500g Cotswold Flour Eight Grain flour
200g ripped up leftover pannetone
Salt
You could use flour of your choice, you may need to feel your way with the amount of water. Start with 350g and see how it feels, you can always add more.
I then followed my master recipe as it is and made the loaf as an oval.
In case you need it, this is my master recipe process
This is how I shape for an oval loaf (second part of the video)
This is the flour I used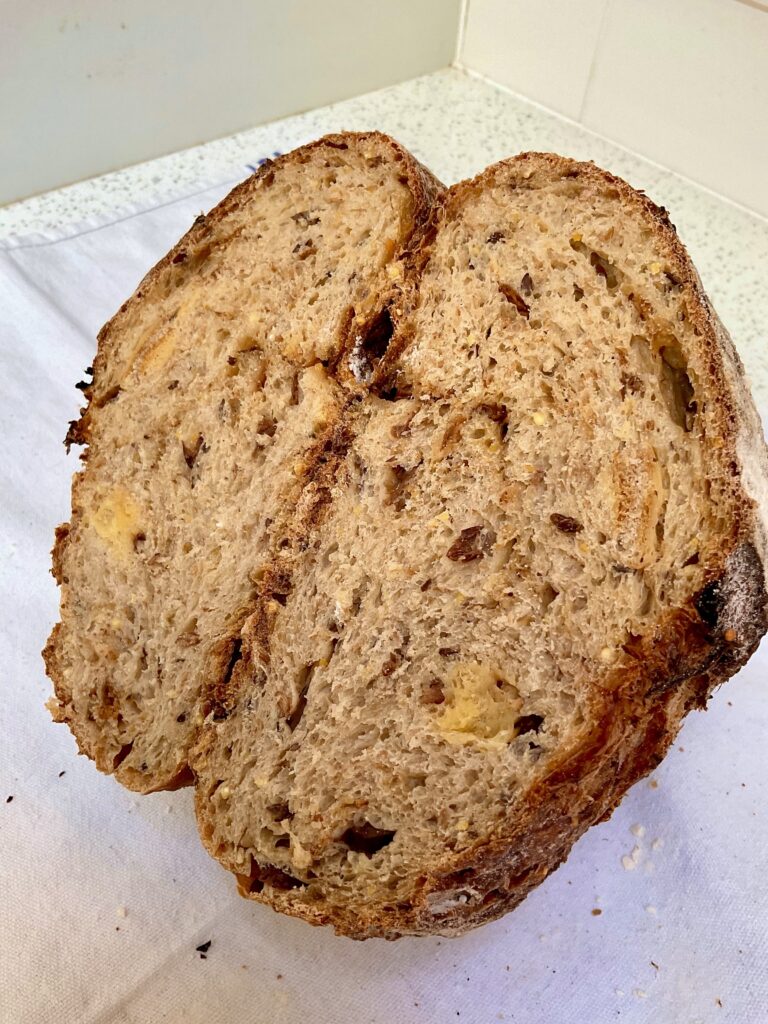 You can see the panettone spread throughout the loaf…it worked really well!
Let me know if you try it xx