New lames now in stock in my shop…I want them all!!!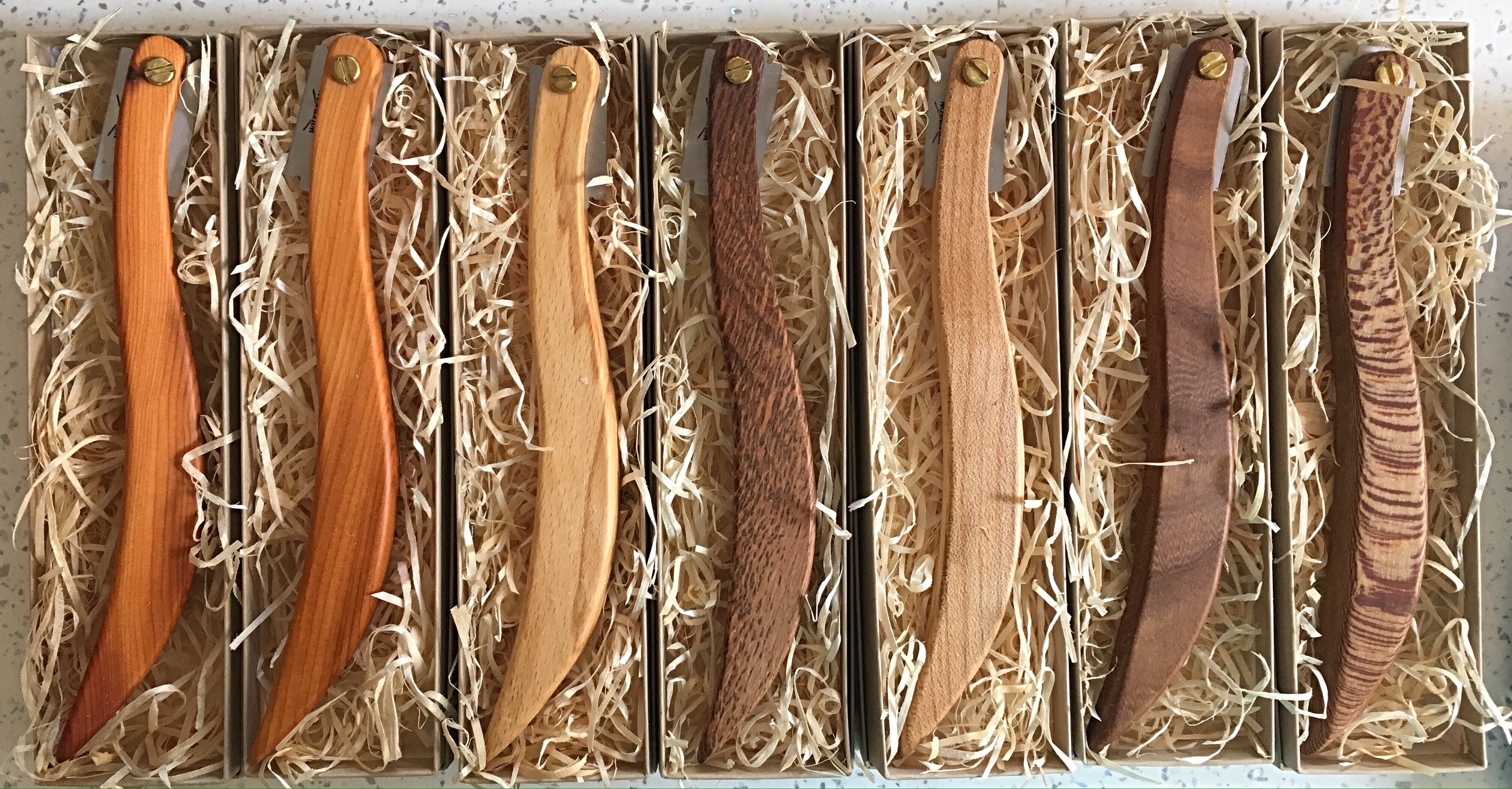 First come, first served!
Happy scoring 🙂
My personal introduction to baking Sourdough bread – Knowledgeable, Enthusiastic and Great Fun.
I've been a lover of sourdough bread for a while now but the demise of local bakers restricted me to supermarkets. I've tried them all with Waitrose being by far the best. But is it real sourdough? I cook a lot at home and bake bread from tv recipes. But none of them really seem to deliver real sourdough bread. So what's the answer? A sourdough baking course, of course. Hmmmmm.
Encouraged by my wife who had spotted Elaine on social media, I decided to take the plunge so I booked and went along to Elaine's course feeling, strange for a retired man, very nervous. Possibly remembering many of the interminably boring management courses I have been forced to attend over the years.
The course was a good half day's introduction to baking sourdough bread. The great thing is that it was hands on or should that be hands in! Elaine turned out to be a great enthusiastic and patient teacher, putting me at my ease and explaining at a level of detail that was just right for me.  The constant supply of tea and sourdough goodies all adds to the experience. I thoroughly enjoyed the teaching, the baking and the chat. Informality was the key to the day and I went home with some superb self cooked sourdough bread and cheese scones plus course notes to help at home. Boring it was not.
Elaine clearly explains the methods and the equipment you will need to be a successful home baker. Watching and learning and doing it yourself and learning is key. Since the course, I've made my own starter and two loaves and things are looking good. I've encountered one or two problems or should that be memory lapses since the course but Elaine has been superb with her help, guidance and sympathy.
If you love sourdough and want to cook your own, I couldn't recommend Elaine's course more highly. Get motivated and try something refreshingly different.
Brian.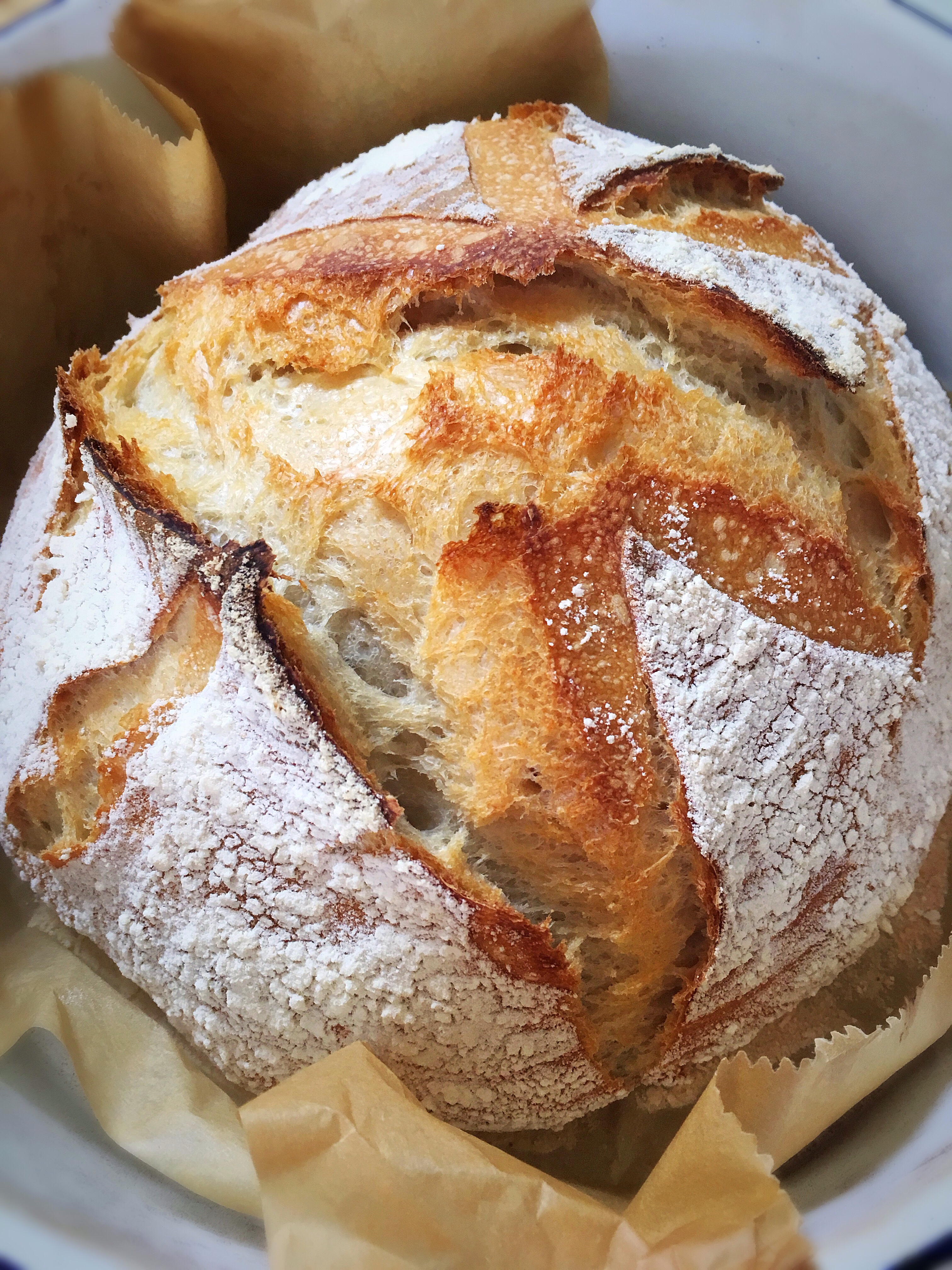 Anyone who knows me from Instagram or my foodbod blog will know that I love grains. I literally love quinoa, spelt, kamut, bulgur wheat, any grain, on its own by the spoonful, or with endless accompaniments…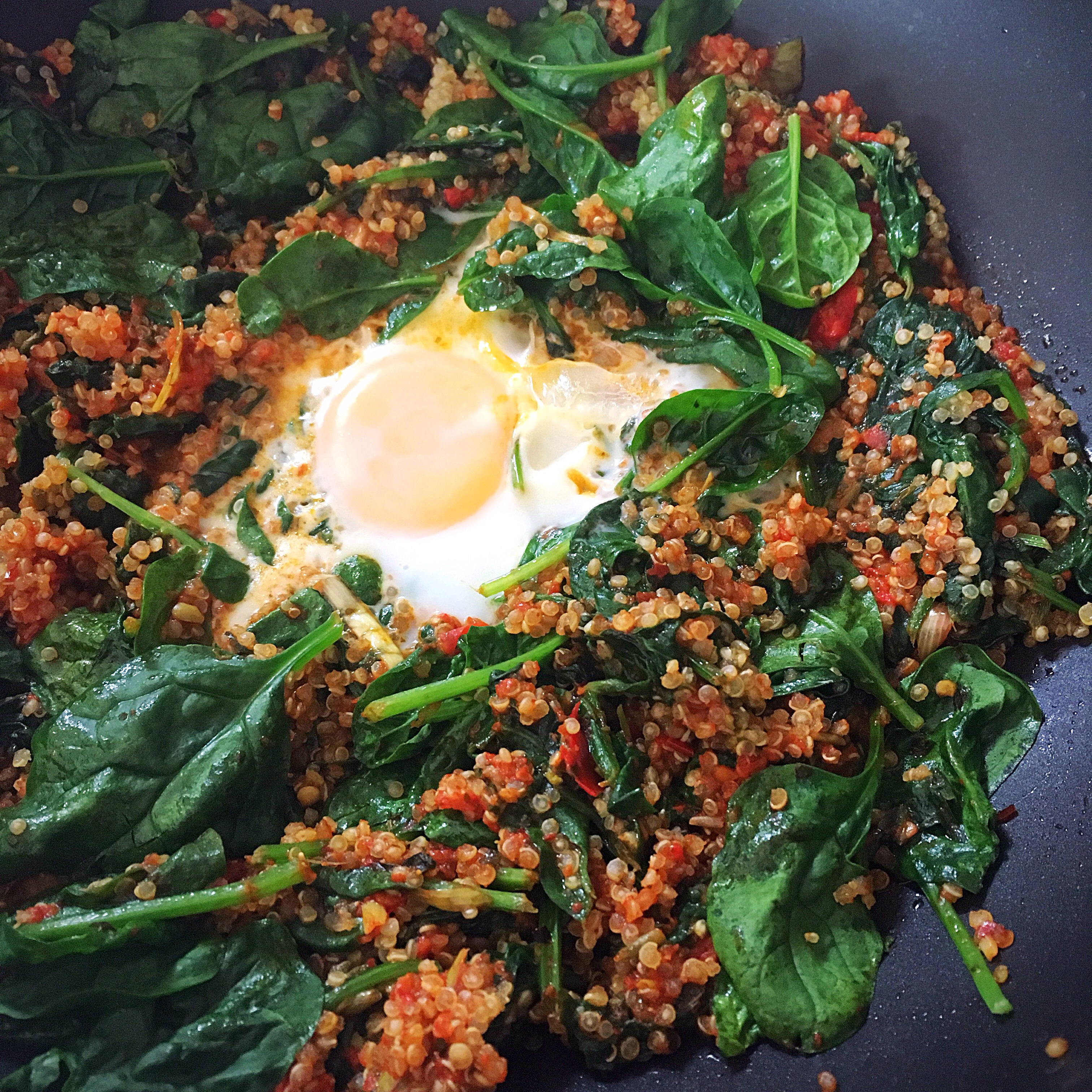 A recent dish including quinoa
Some of these grains also translate into lovely flours; I'm not a fan of quinoa flour, I find it bitter, but spelt flour and kamut flour are both lovely. They have a lovely nutty flavour to them. They do not translate into strong flours however, they need to be handled with care to bake bread with them.
You can bake 100% spelt flour loaves but my experience has been that they need to be baked in a tin to give them structure.
This loaf therefore is 50% strong white bread flour, 50% spelt flour to give the loaf strength from the bread flour. The spelt flour is very soft and light and the resulting dough is very soft, but still bubbles up beautifully. I used my master recipe in exactly the same way just with the 50:50 mix.
I shared a video on Instagram and Facebook today to show just how light and bubbling the dough was, below is a screenshot of the dough after its overnight proof, it was very light and needed gentle handling. The final proof in the fridge firmed it up sufficiently to be able to score the loaf and it rose beautifully as it baked.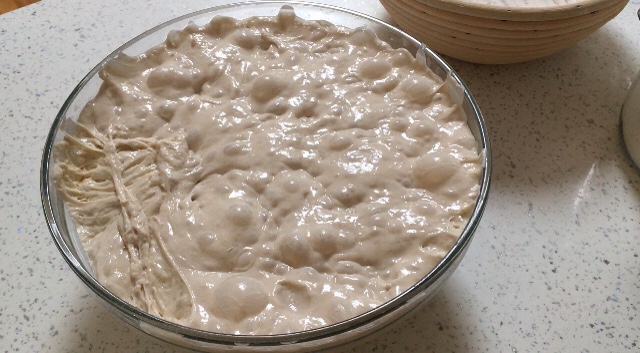 Form this, above…to this, below…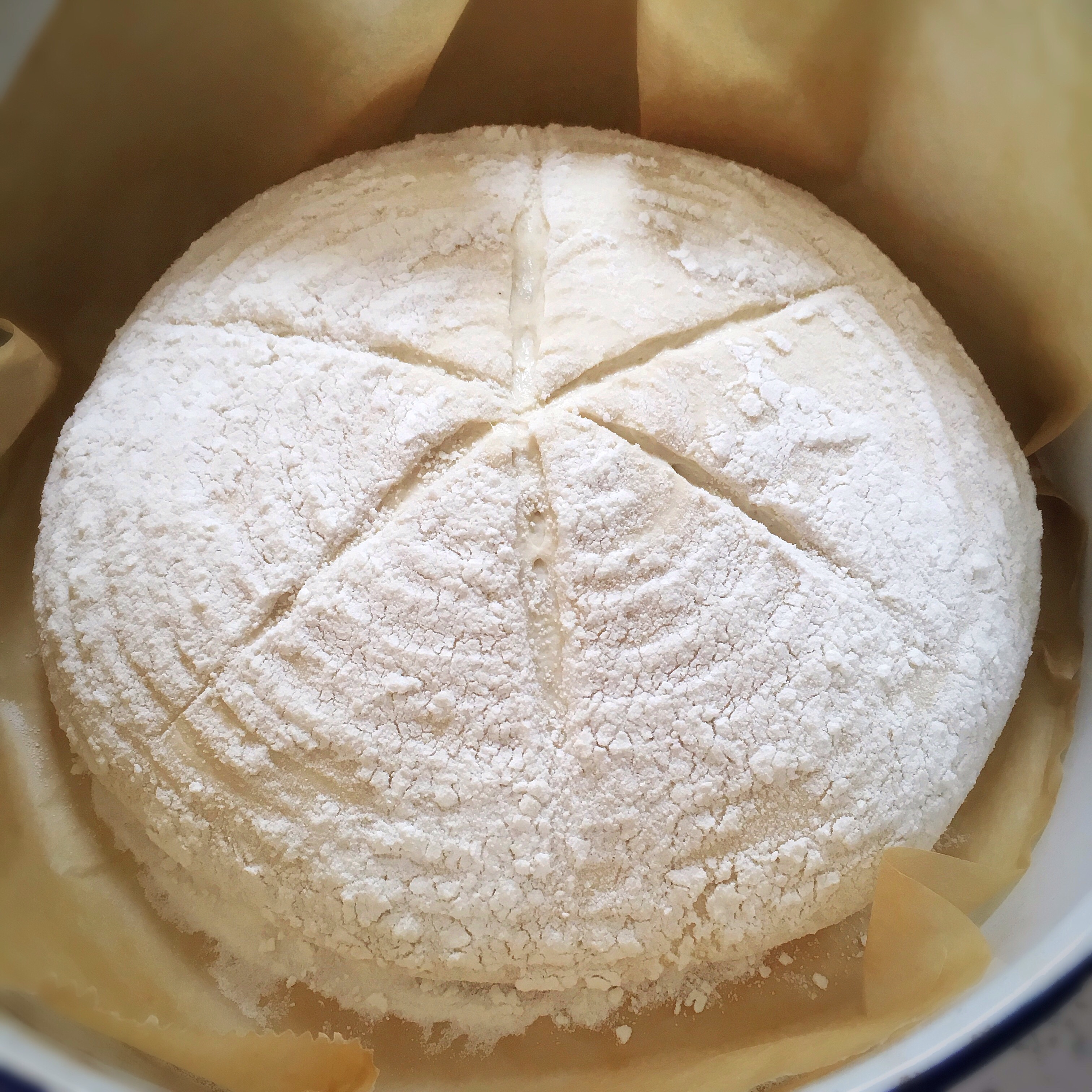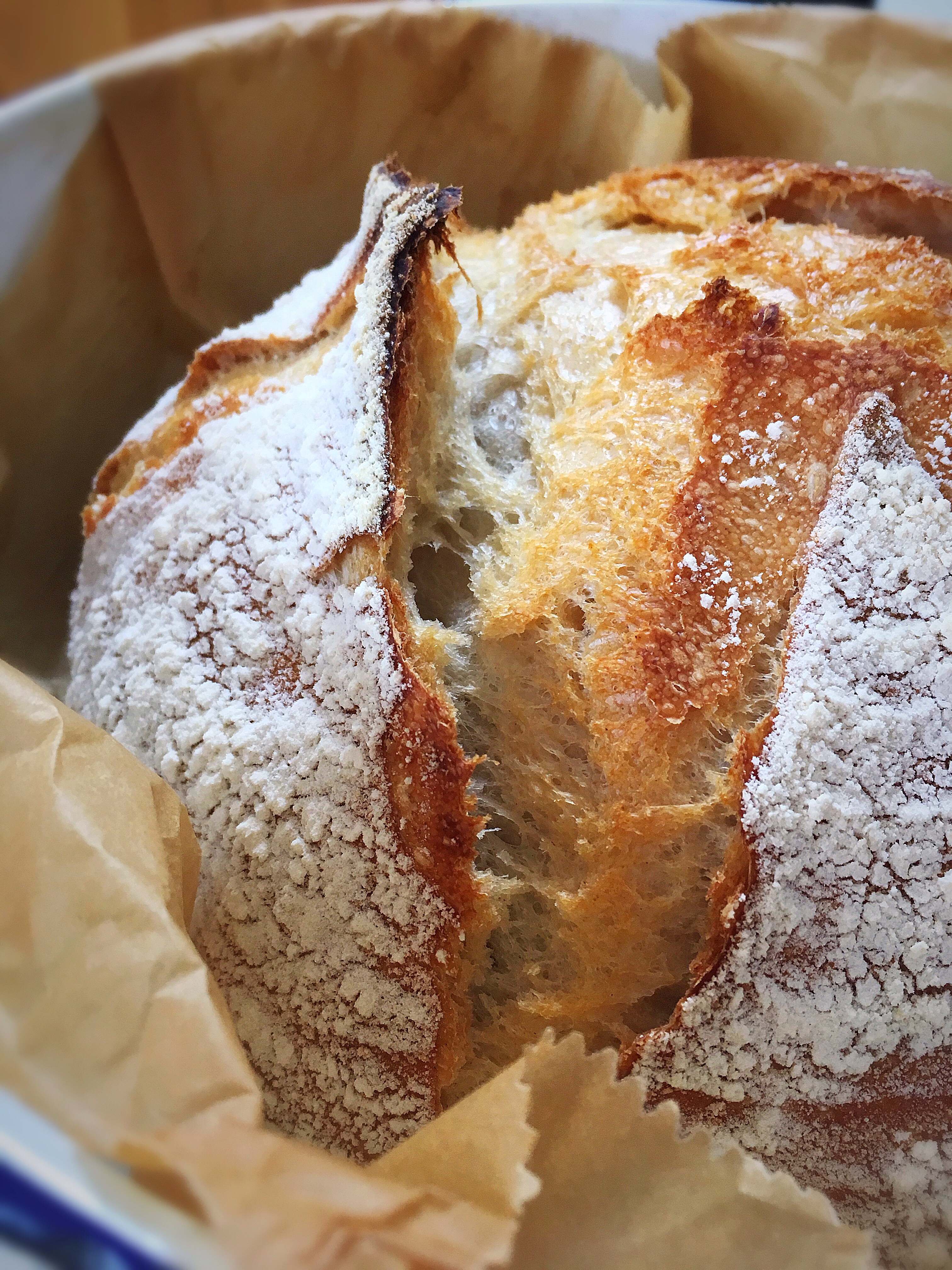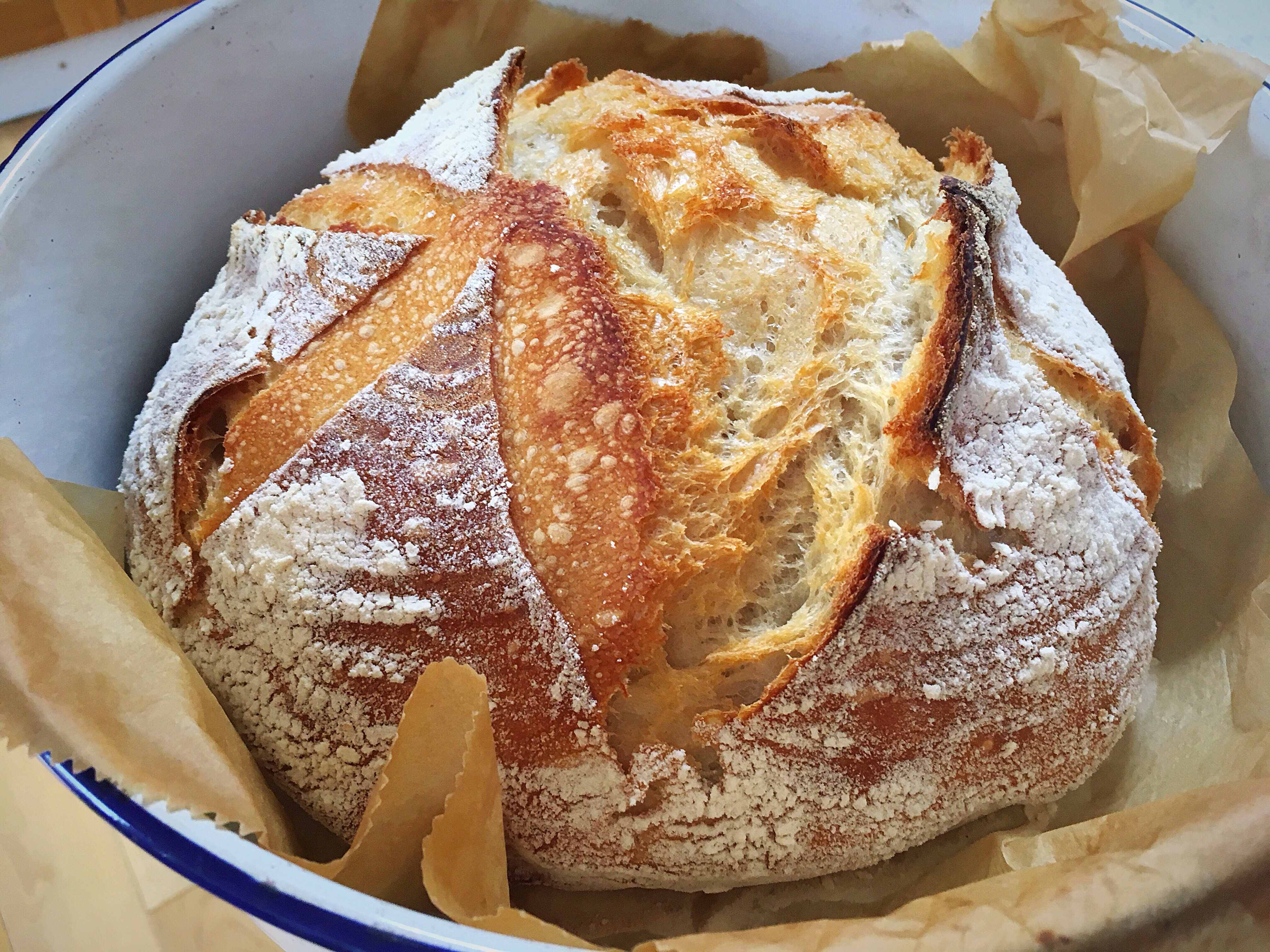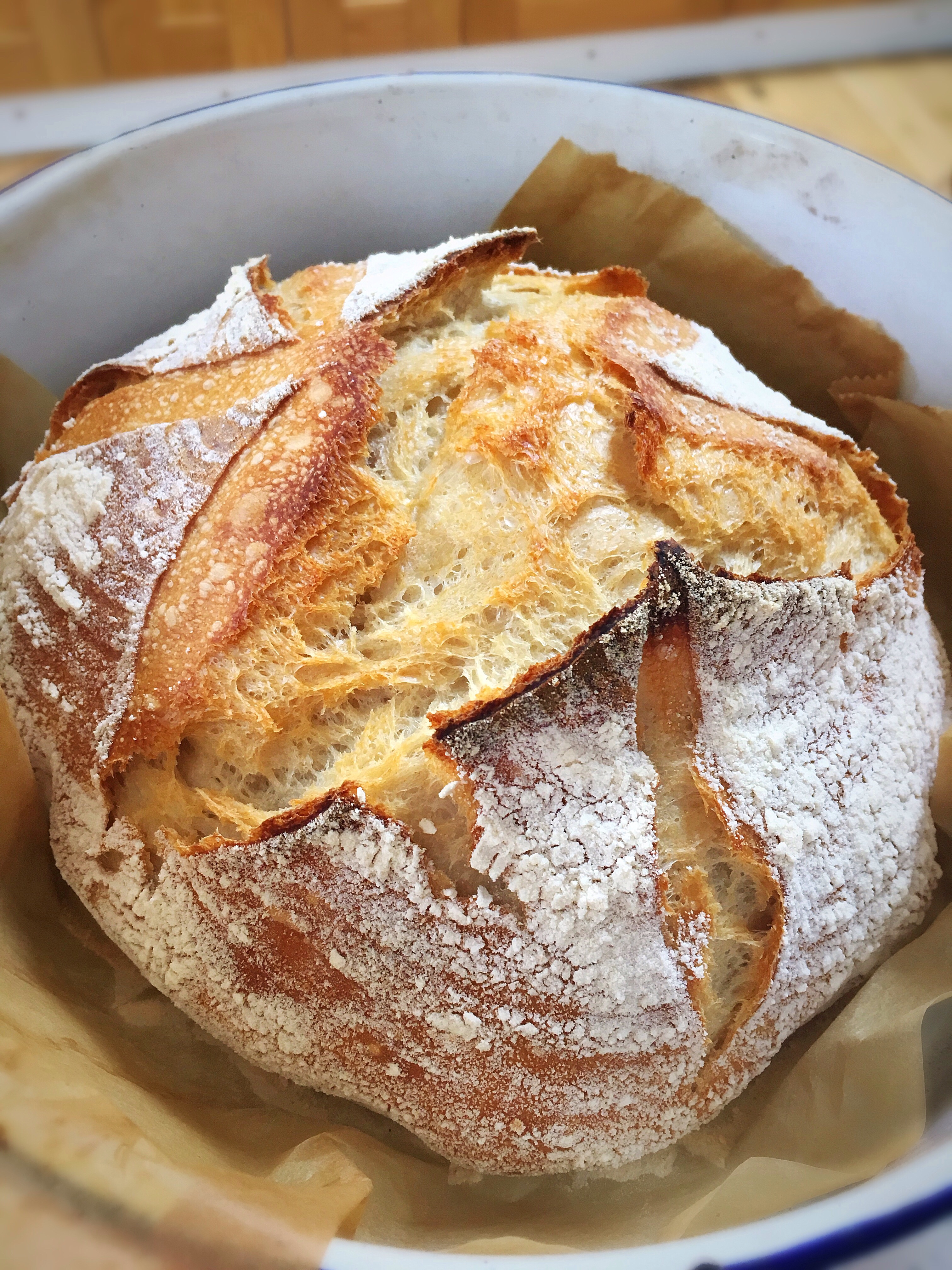 Happy Baking!