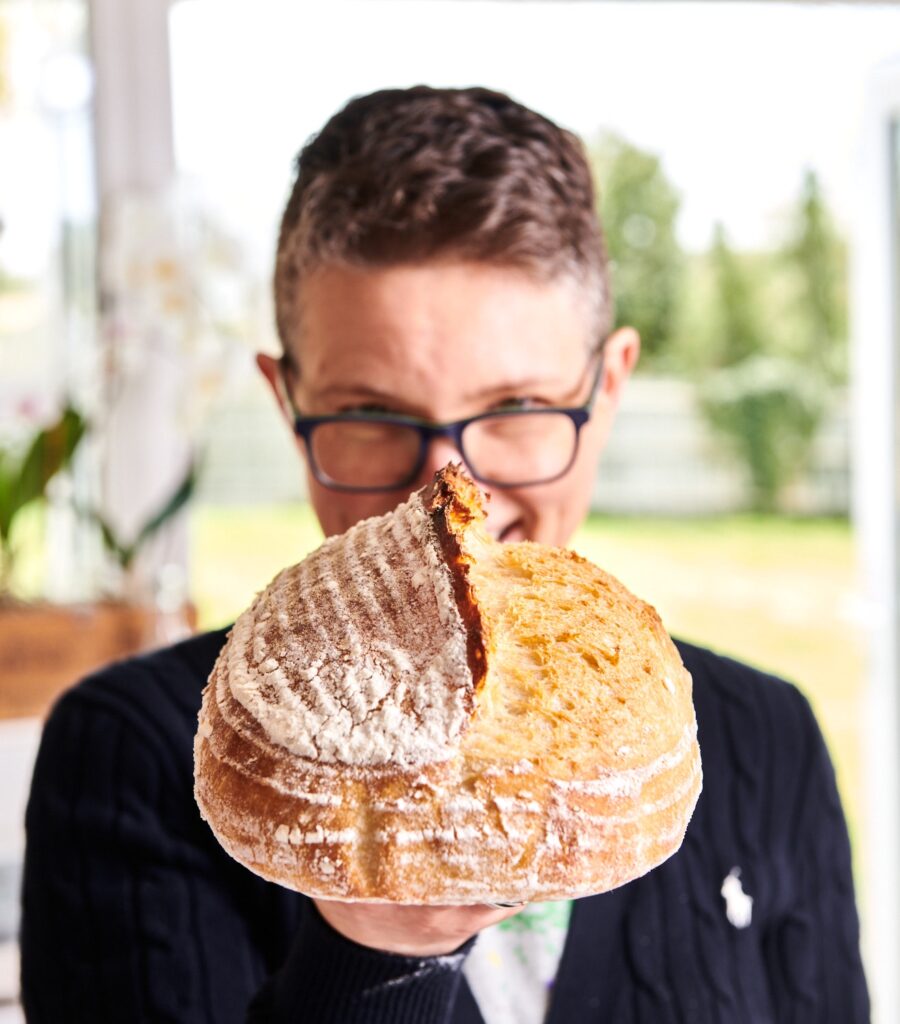 Hi, I'm Elaine, and I started baking sourdough in 2013. I was introduced to it by a wonderful blog friend, Selma, who sent me some dried starter and full instructions to revive the starter and bake my first loaf.
I'll be honest, I was scared!!! I didn't know anything about sourdough, I'd never even eaten any, so I bombarded Selma with questions which she happily answered (the sourdough community is a passionate sharing bunch), and then I went for it…and it worked like a dream. I baked a beautiful perfect loaf, below, I was so proud, and promptly ate half of it in one go right there and then, it was so good.
This is my first ever loaf: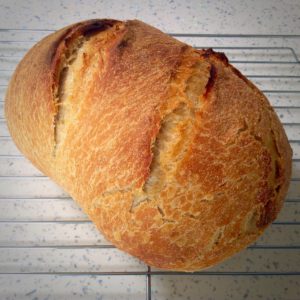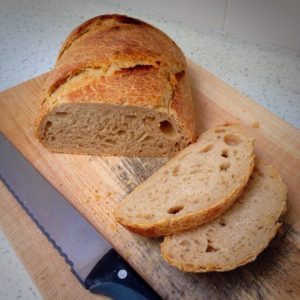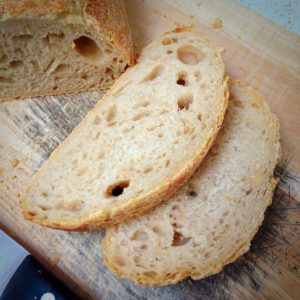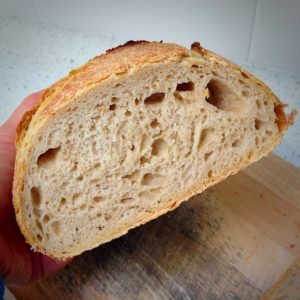 From that point, I wanted to learn more about sourdough, so I played around with flours and processes, had some failures but lots more successes, and I eventually perfected a method that I could use every week to bake sourdough for my son, who now won't eat any other bread. So I needed to know it works, which is why I can safely say that if you want to try it, I KNOW that my method works!
And I love it! I love everything about making sourdough, I love the process, the outcome, but mostly, I love watching other people enjoy what I've created. And I hope that you will have the same love and satisfaction from your own loaves.
If you'd like to know more, please do get in touch, or have a good look round my website for help and guidance and everything you need to know xx