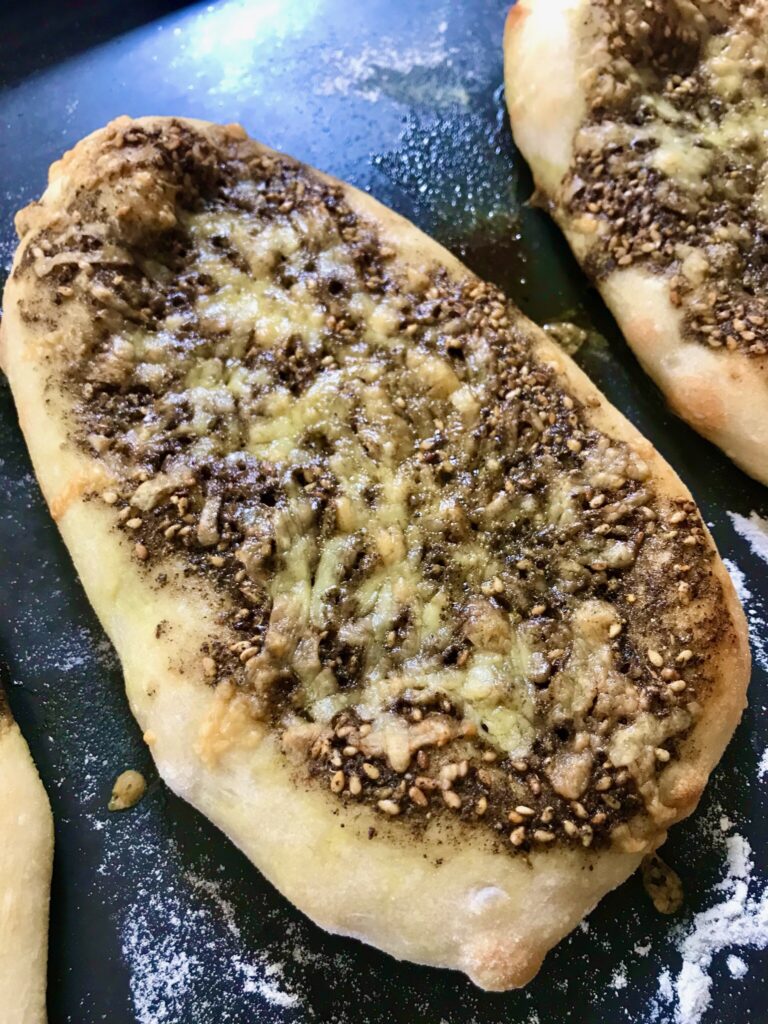 Oh. Yes. Sourdough manaeesh. Heavenly 💚
Manaeesh are Middle Eastern flat breads, often found sold as wonderfully aromatic street foods, slathered in a mix of za'atar and olive oil, sometimes with added cheese, then baked.
I used some of my master recipe dough made with strong white bread flour after the overnight prove to make these.
I turned the dough out onto the counter, portioned some out, rolled it into balls then pulled it out to flat ovals.
I then placed them onto a baking tray, slathered with za'atar mixed with olive oil, and some with added cheese, and baked at 200C until ready, around 20 minutes from memory.
Note: I poured some za'atar into a small bowl and added enough olive oil to make it a little sloppy and easy enough to spoon over the dough before baking.
Eaten whilst warm and fabulous!
Absolute perfection, if I say so myself 😄😄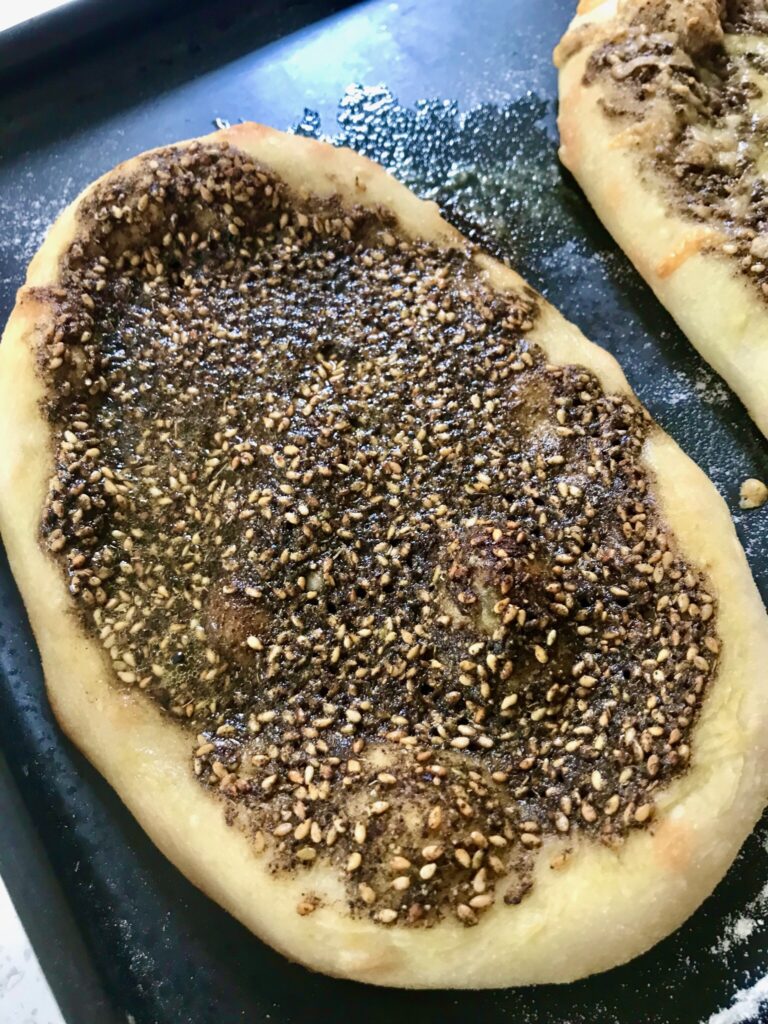 Za'atar is a savoury aromatic spice mix which include thyme, sumac, sesame seeds and salt. It is often made with added oregano and marjoram too. I love it, I add it to many many of my meals, soups, salads, vegetables, eggs, all and everything.