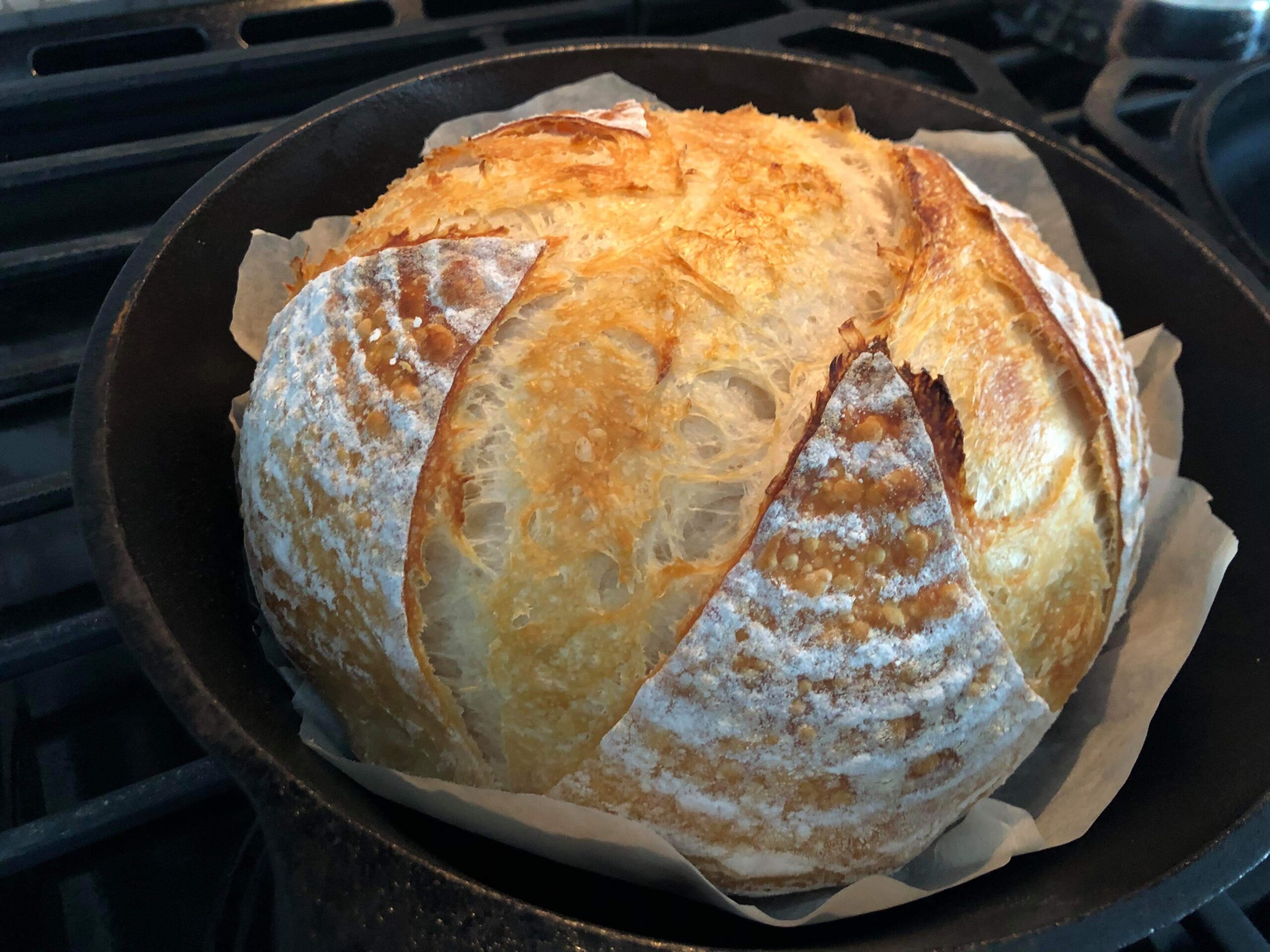 "I am a professional Chef/Instructor and have been baking sourdough bread for years.
Today I put all my "old habits" aside and followed, word for word, Elaine's Master Recipe from her new book, "Whole Grain Sourdough at Home".
In one weekend I created three of the loveliest loaves of sourdough I have ever baked in my life. Not only were they beautiful on the outside – golden brown and sky high with beautiful little "ears", blisters, and banneton swirls, but they tasted out of this world. Crunchy, flakey crusts with chewy and airy pockets of soft bread inside.
Thank you, Elaine!"
Chef Karin J. Davis
Sturgis, MI