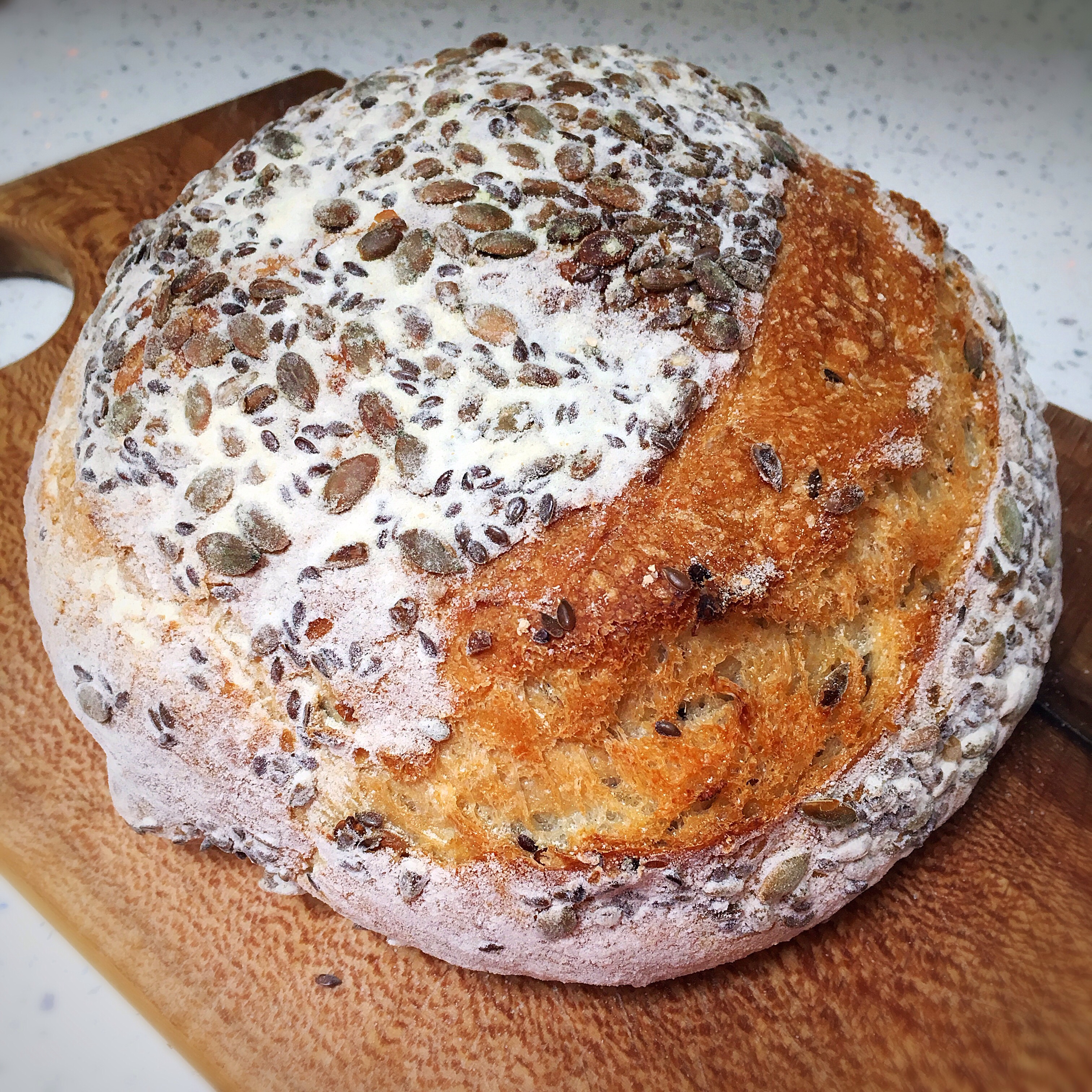 Welcome to my seeded sourdough 🙂
This loaf is full of seeds as well as being coated with seeds, and it tastes as good as it looks!
I followed my master recipe on my main site (link in the left hand side menu) and folded toasted pumpkin, sunflower and linseeds into the dough in the second set of pulls and folds. You can find videos of the process on my YouTube channel.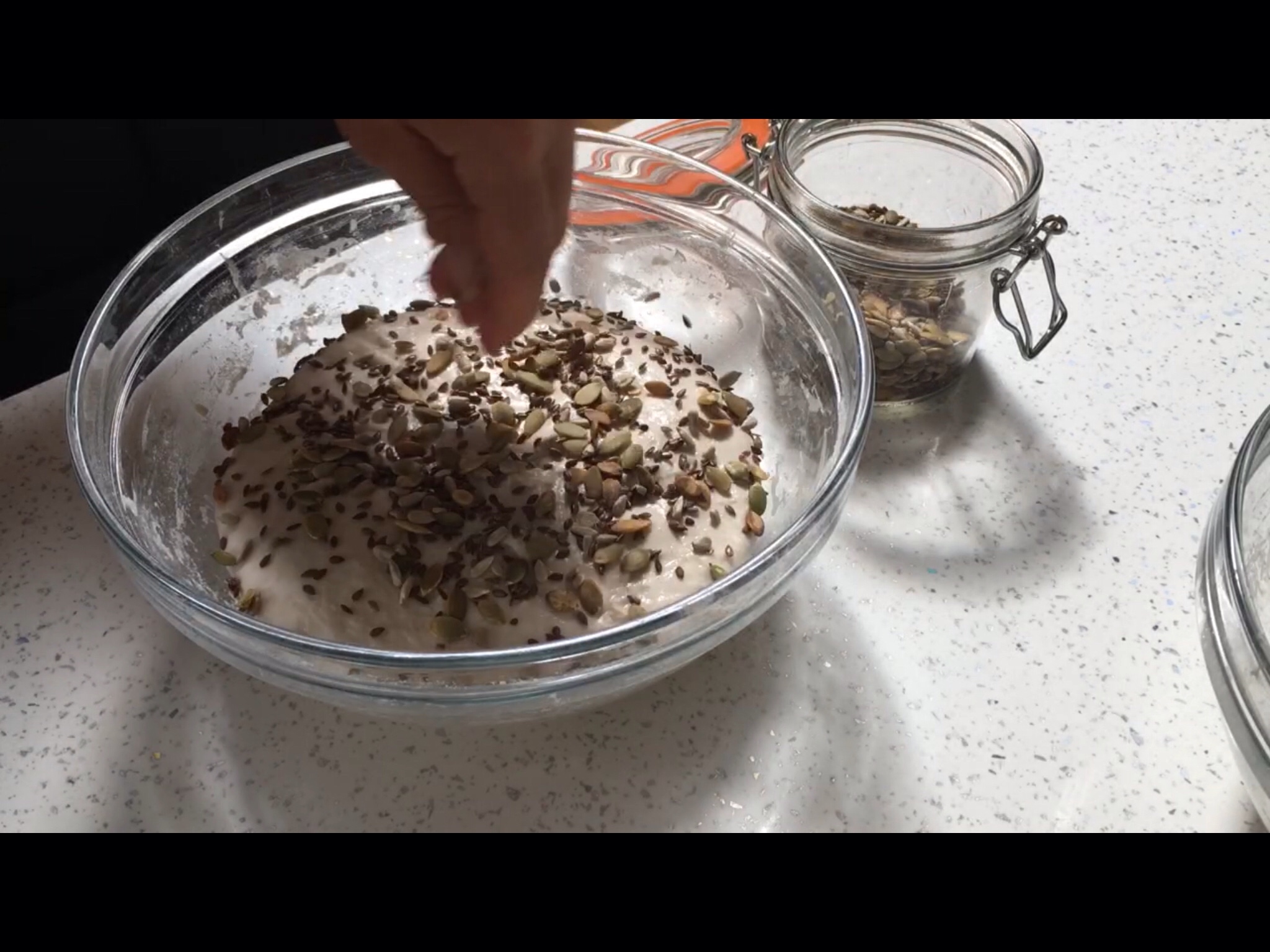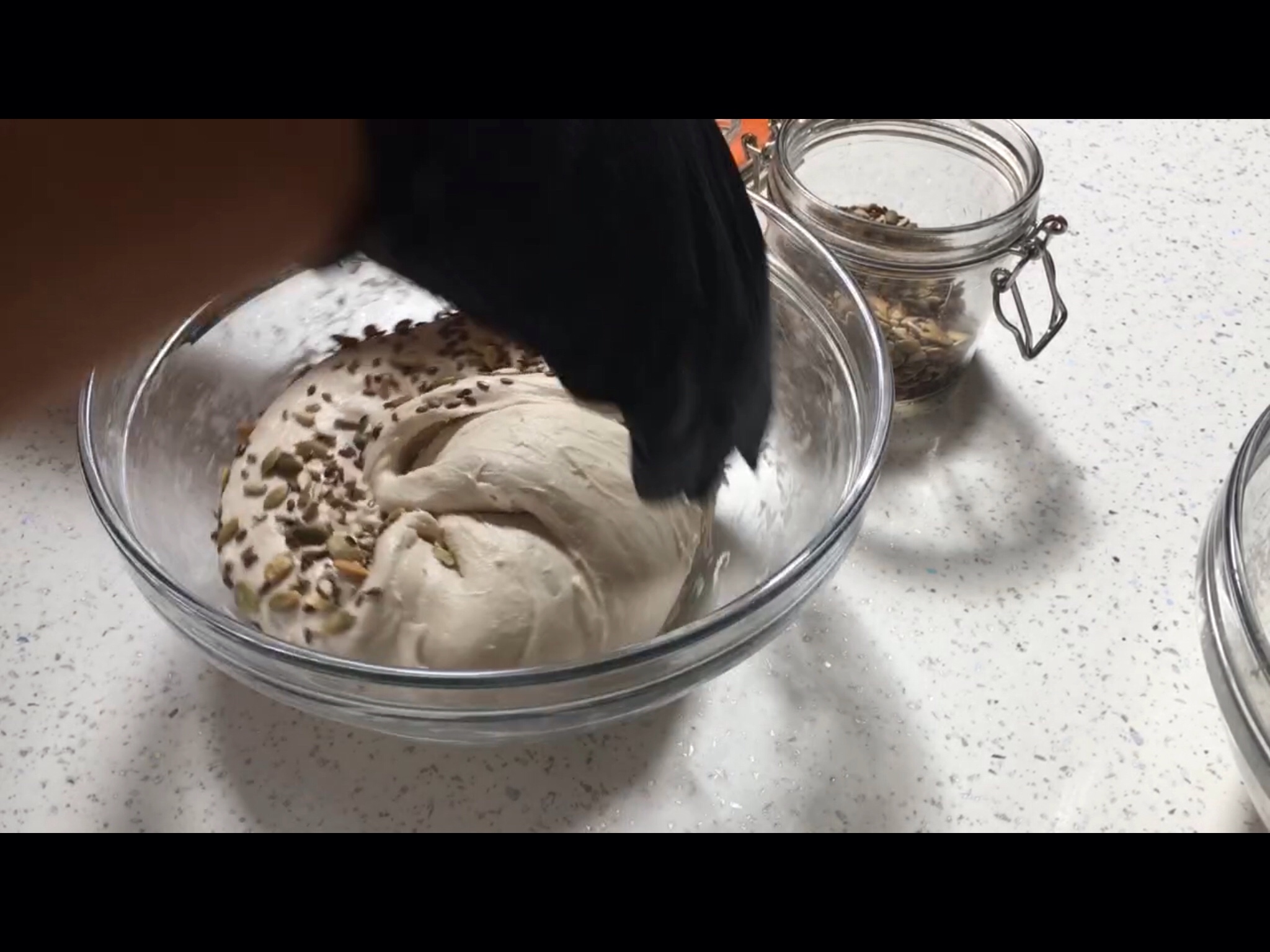 Shots from my video
The bowl below was the dough after its overnight prove, you can all of the bubbles in the dough plus the seeds…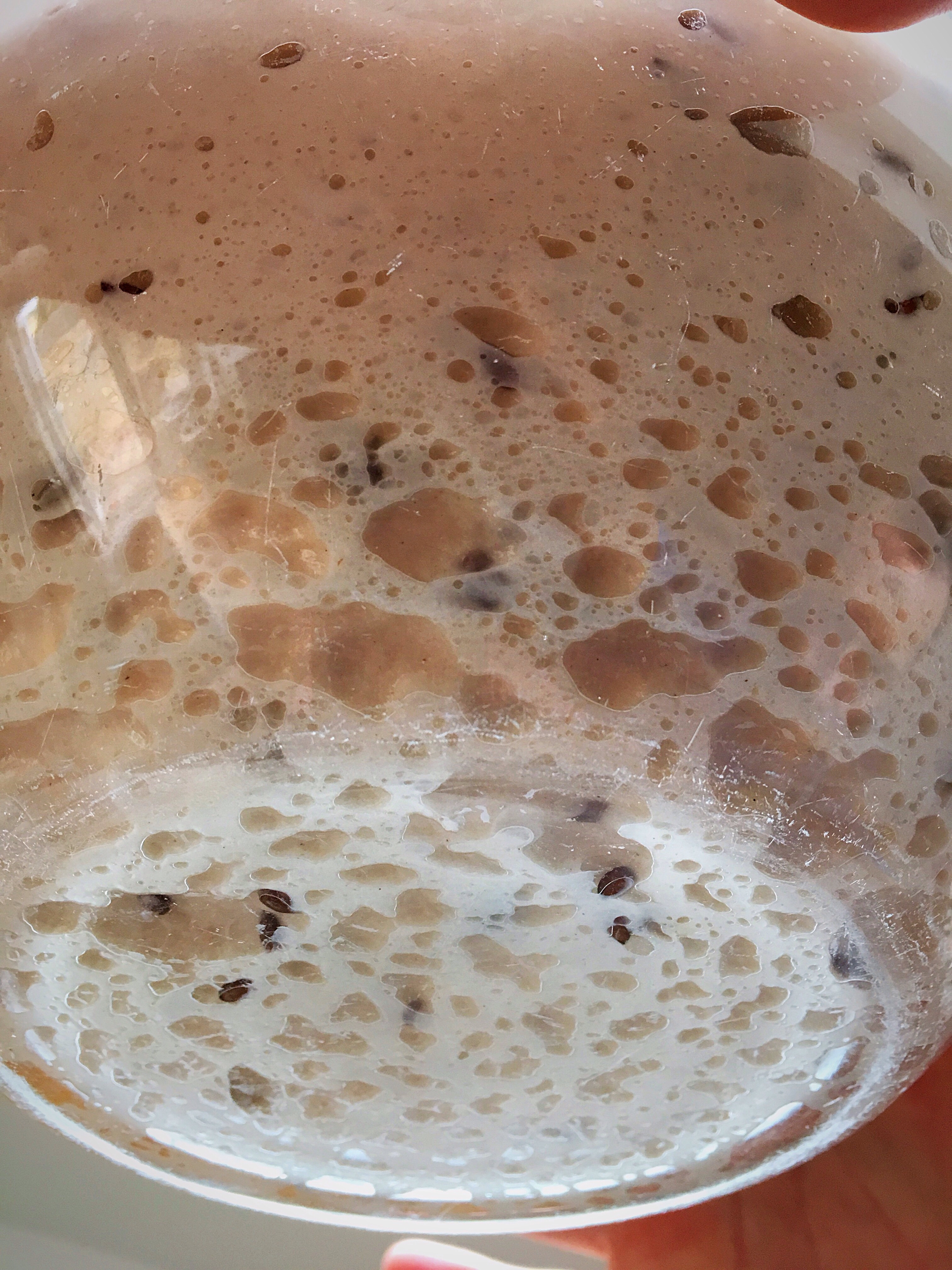 I filled the dough with toasted seeds, but coated the outside with raw seeds so that they toasted as the loaf baked.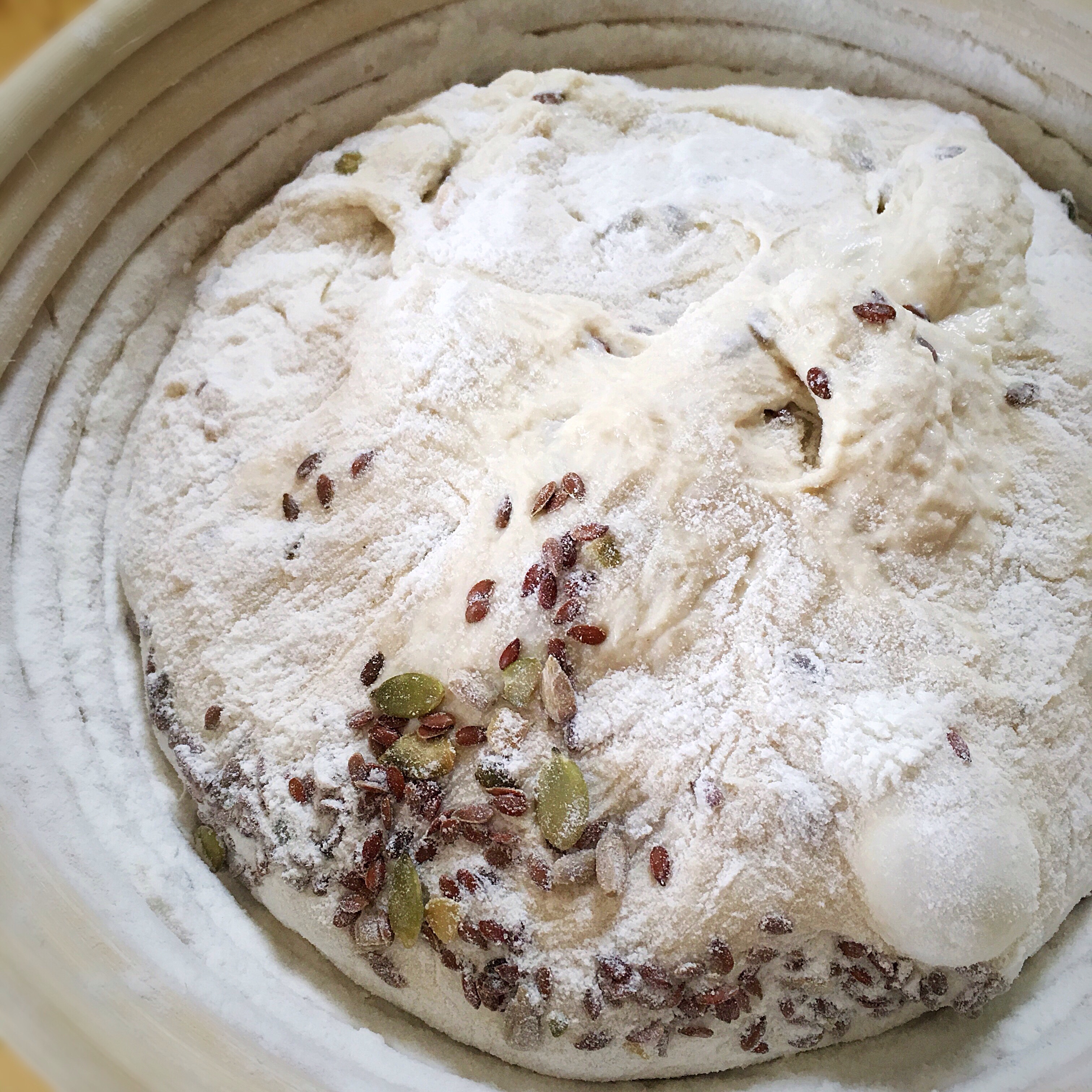 The dough ready in the banneton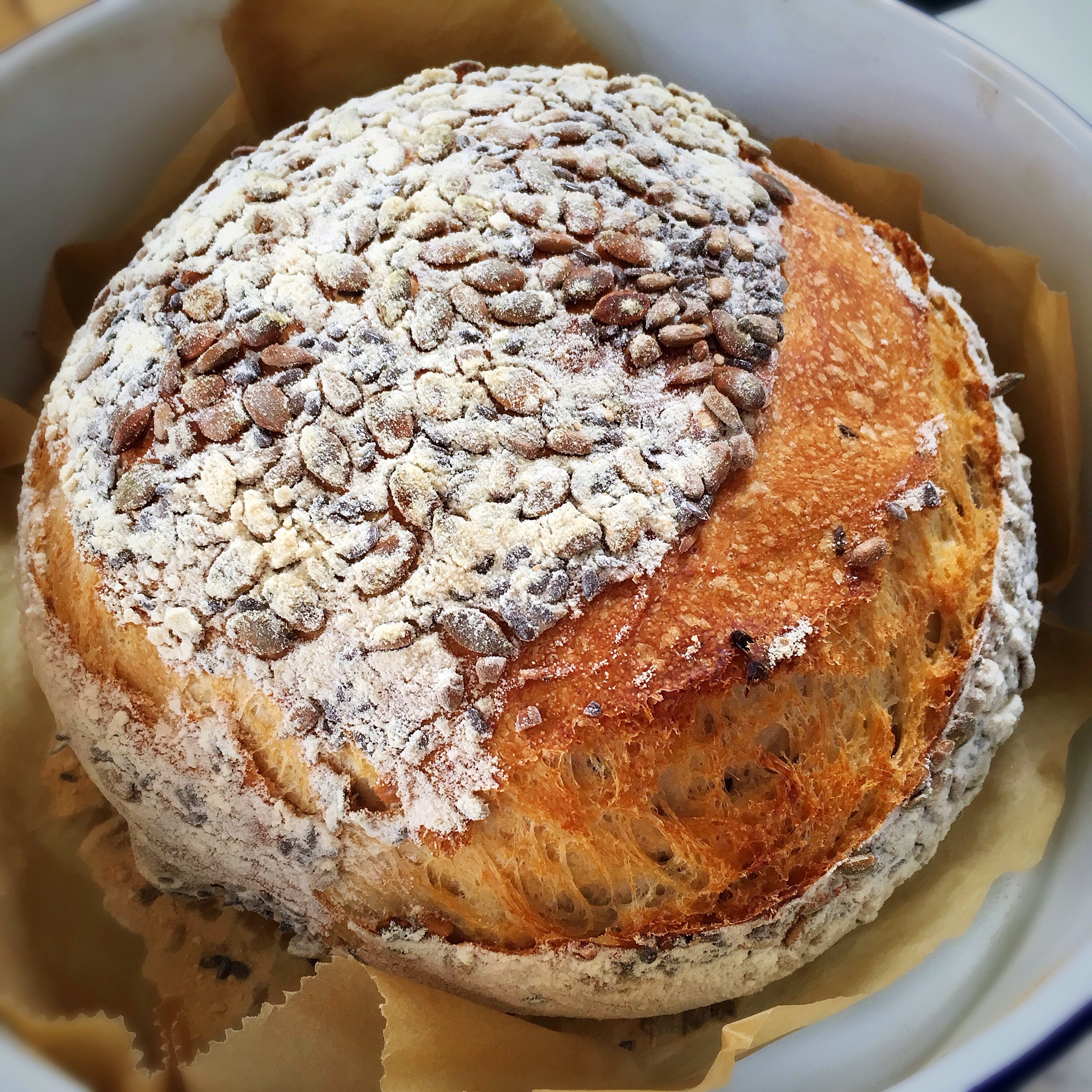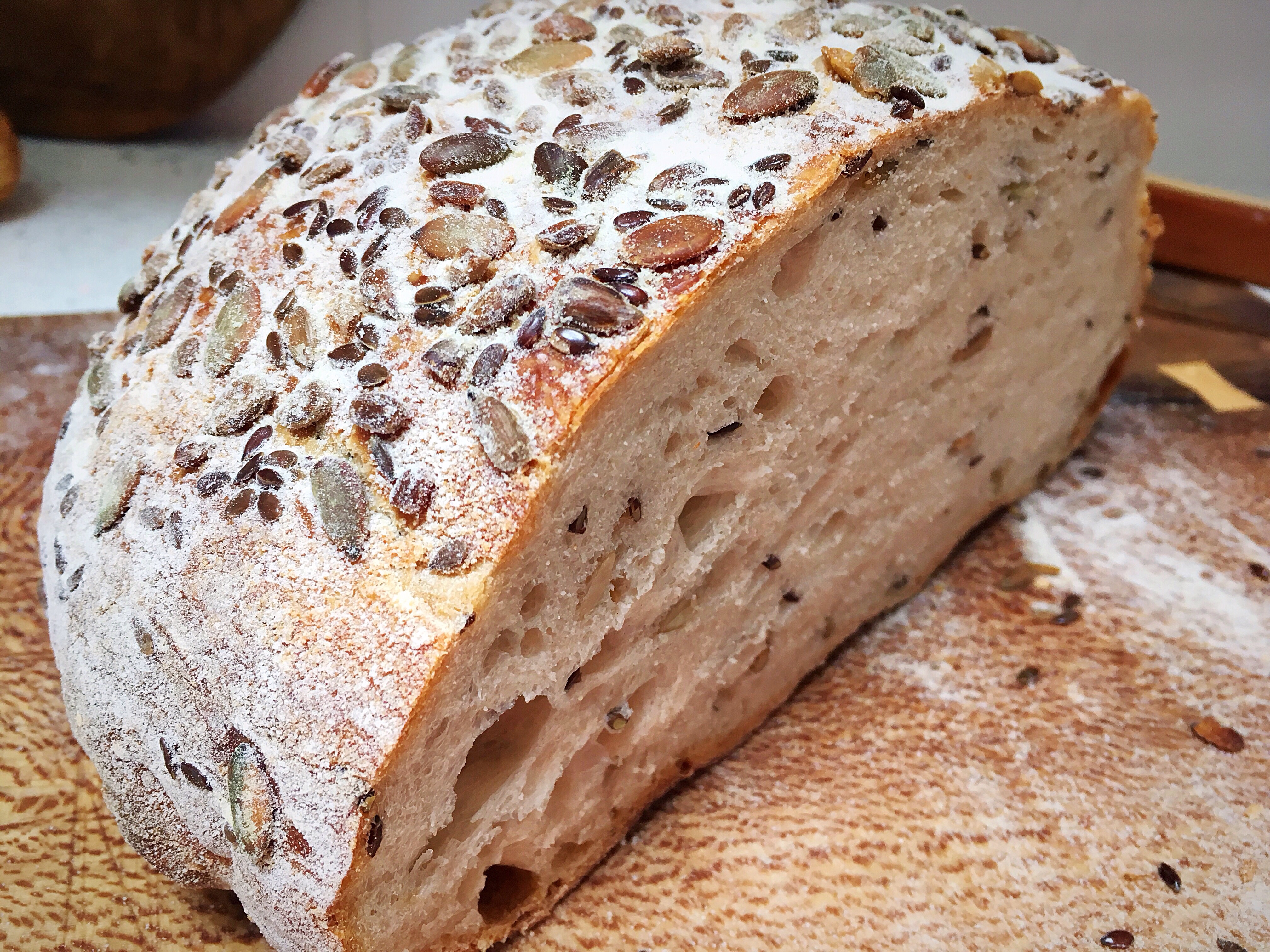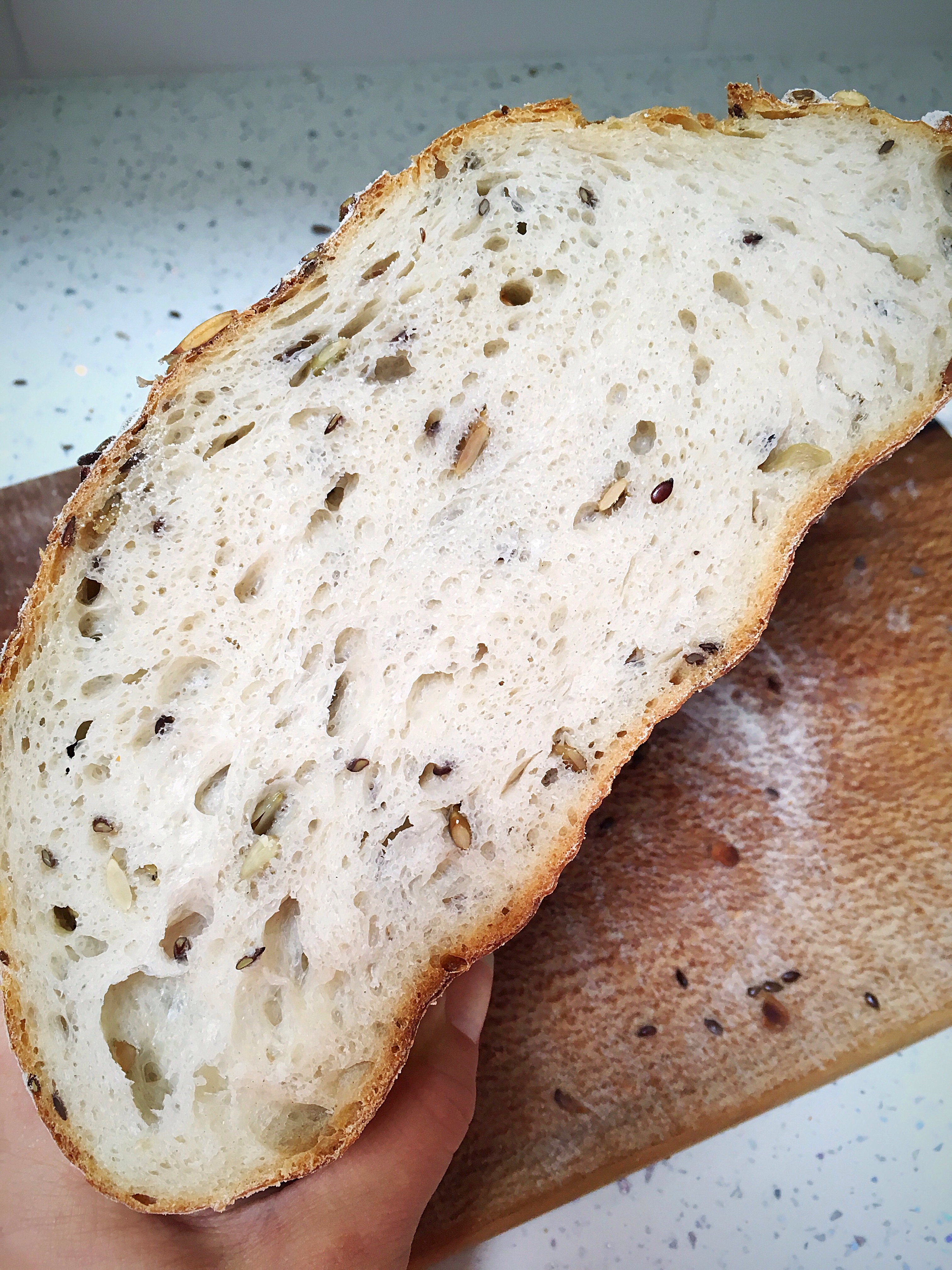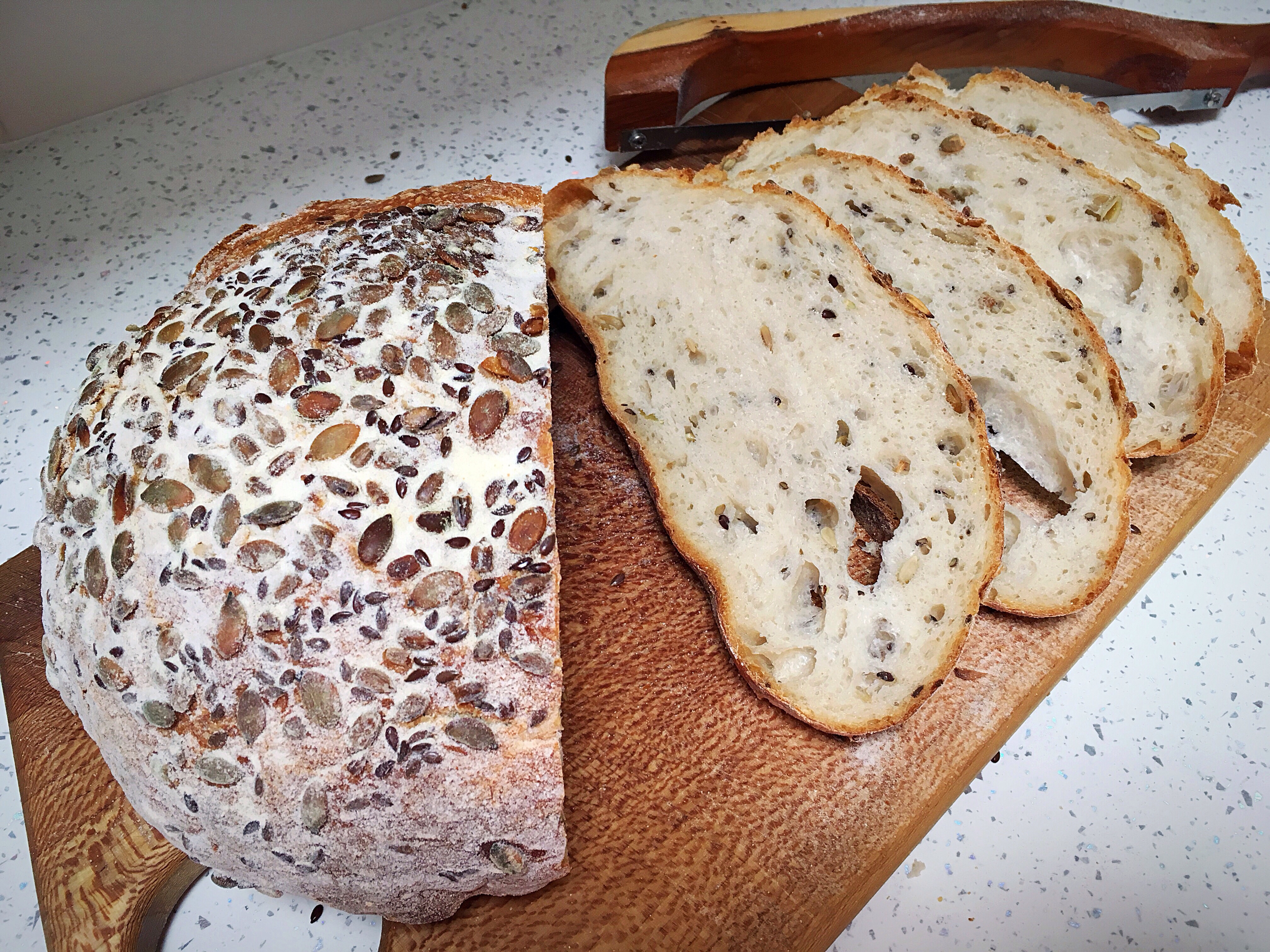 It was a beautiful loaf to look at, and to eat!!
Have fun and add seeds if your choice 🙂