Description
Introducing the new 'Dragons Tear' lames from The Garlic Tun, a new shorter fuller shaped design.
Each beautiful hand crafted wooden bread lame is made from a different wood, designed and created by the master craftsman Ahren-Paul Main, aka The Garlic Tun.
This beautiful handle will hold your razor blade firmly in place to score your dough. The blade can be folded out for use, and folded away to store. It comes with a box to store it in.
To choose a particular wood or to check what woods are in stock, please contact me directly. If in stock, your lame will be sent out within 3 working days; if made to order, please allow 2 weeks for delivery.
The lame holds standard razor blades. Please always take careful handling the blade, store your lame with the blade folded away and in its box.
*Price includes tracked delivery to all destinations.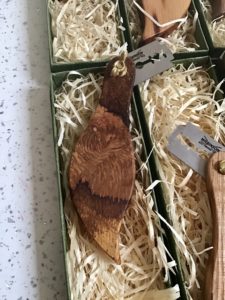 These show some examples of the woods that may be used to make the lames; no two lames are the same and the wood finishes available will change with each batch that is produced.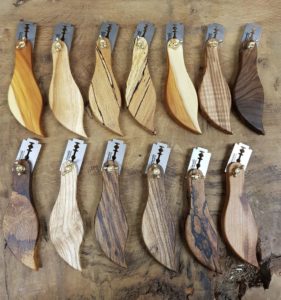 *Orders are sent out within 3 working days
*Refunds are not available but please do get in touch with any issues