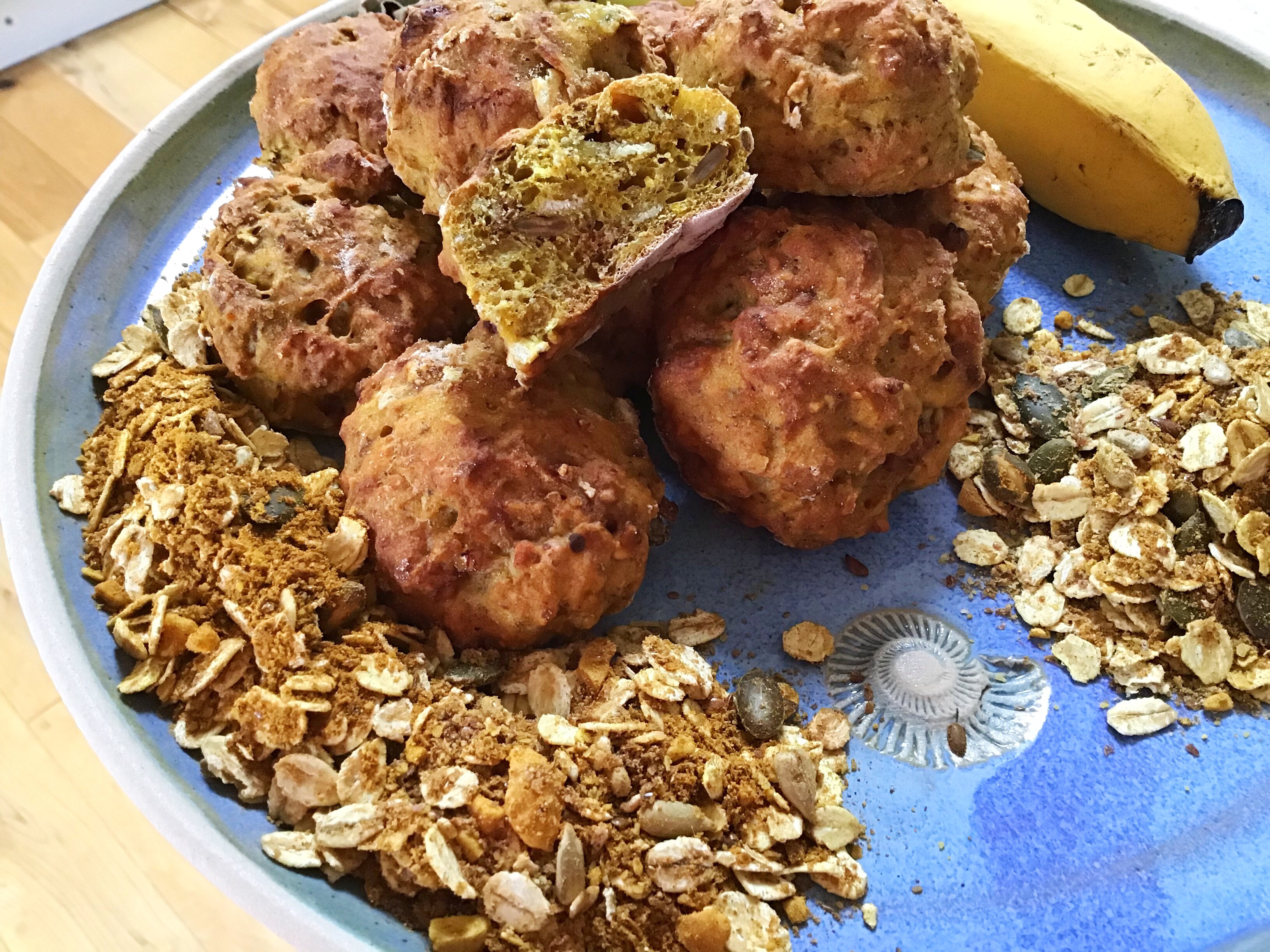 These little morsels were an amalgamation of some sourdough of my previous creations mixed up with an idea of recreating banana bread in some way.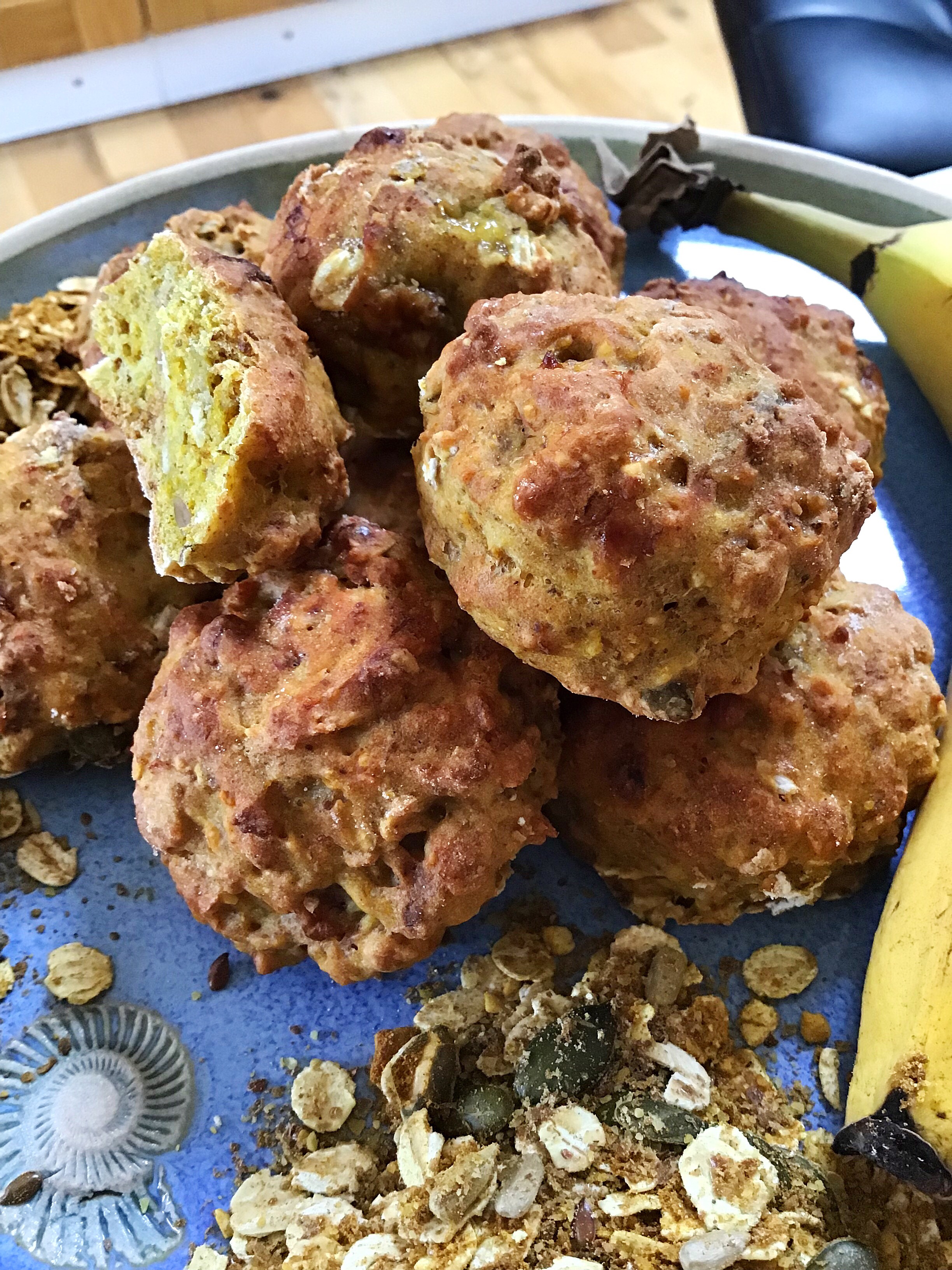 They are based on my sourdough buttermilk biscuits/scones and my breakfast mix loaf, so they include a portion of my daily breakfast mix, which includes oats, milled flaxseeds, chopped nuts, roasted seeds & my chai based spice mix, plus the addition of a chopped banana.
The smell as they were baking was amazing due to the spices, more details below, and although they were good straight from the oven, they actually got better as they cooled down and the flavour developed more.
The next morning when I opened the lid of the pot I had stored them in, the aroma was gorgeous!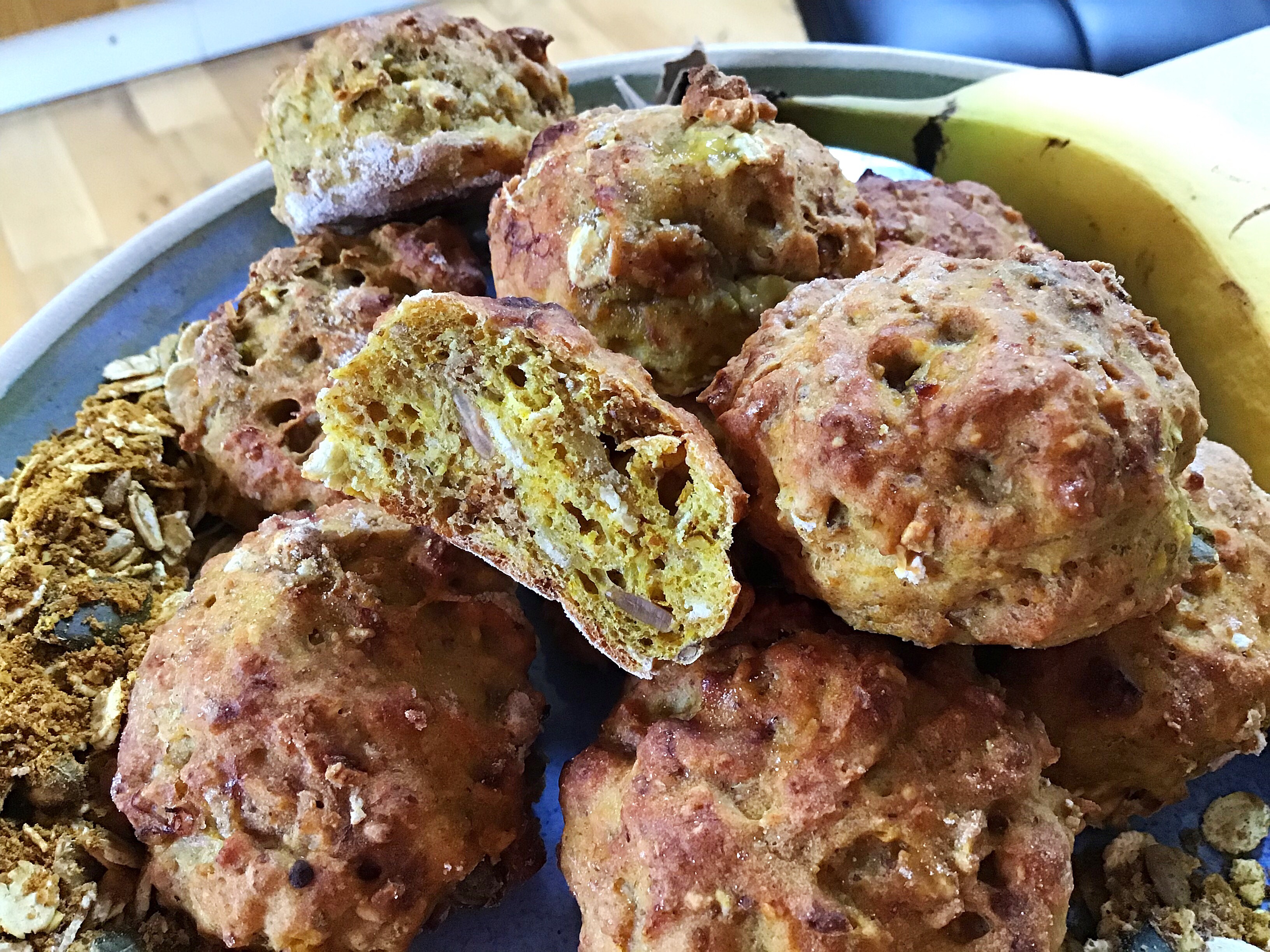 The use of the sourdough starter in the mix brings the typical texture you would expect, a perfect chewiness. The breakfast mix adds more texture and the banana throws in some soft sweetness.
I don't eat sweet things and I don't add sugar to anything, so I didn't include any form of sweetener in this recipe other than the banana which was enough for me; feel free to add whatever you need to to make the flavour what you want it to be.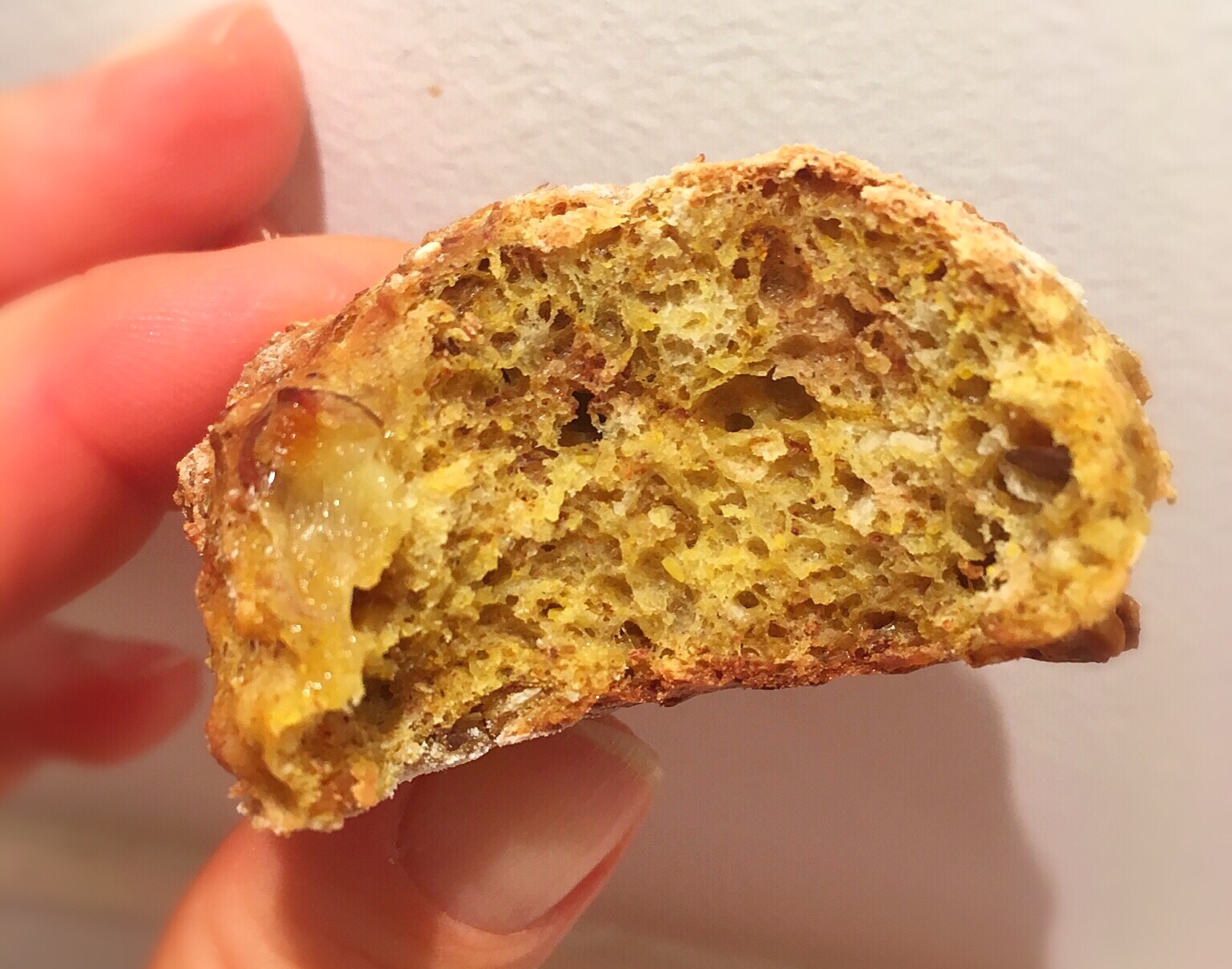 Recipe
250g strong white bread flour
100g my breakfast mix (see below)
85g bubbly active starter
284ml pot/300g buttermilk
1 small/medium banana roughly chopped into nicely sized chunks, not too small
3/4tsp bicarbonate of soda
Pinch of salt to taste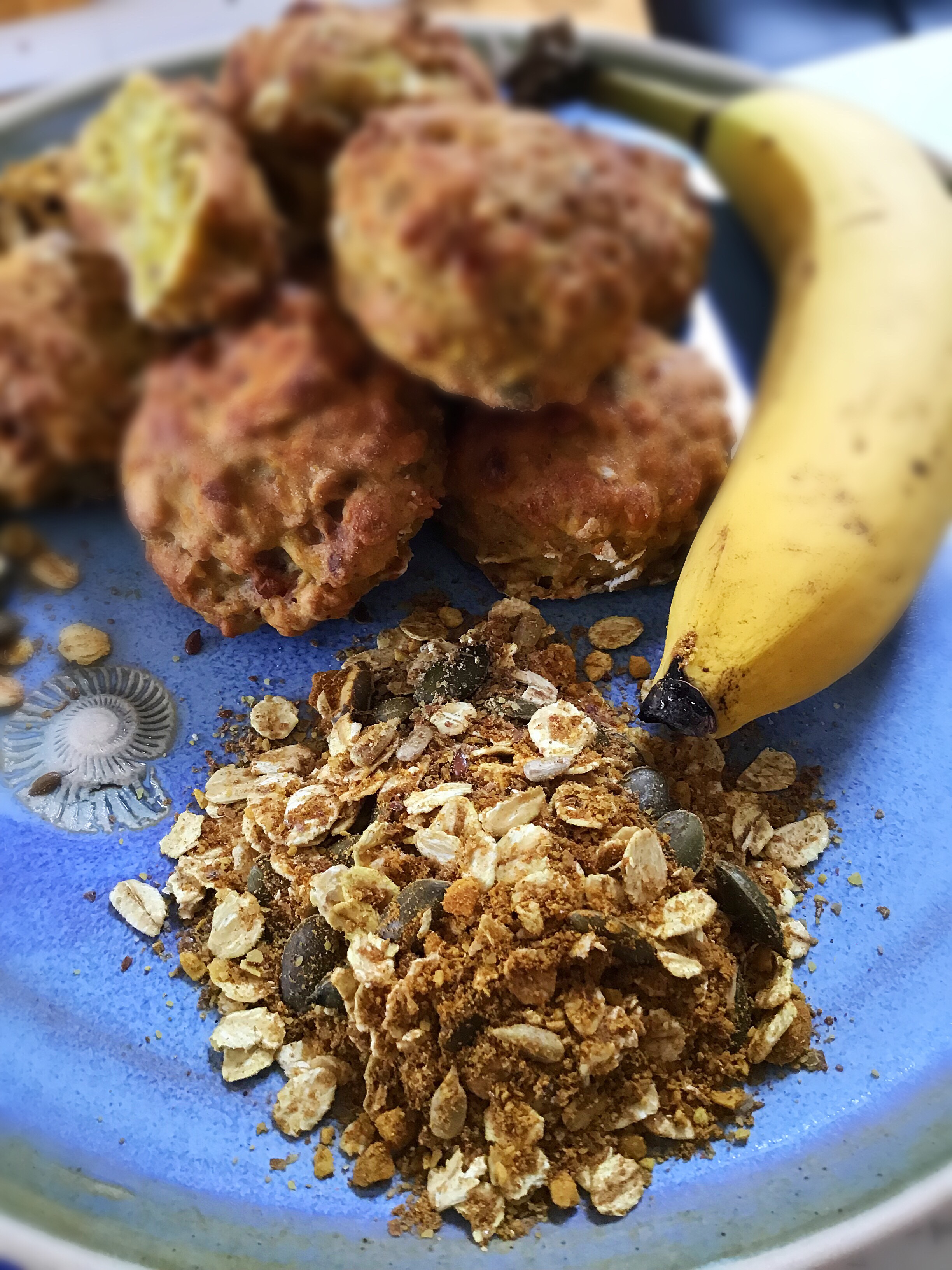 My breakfast mix, in descending order of quantities:
Thick cut oats, roasted pumpkin seeds, sunflower seeds & linseeds, chopped nuts of your choice, milled flaxseeds and my spice mix of ground cinnamon, ginger, turmeric, nutmeg, cardamom, cloves and black pepper.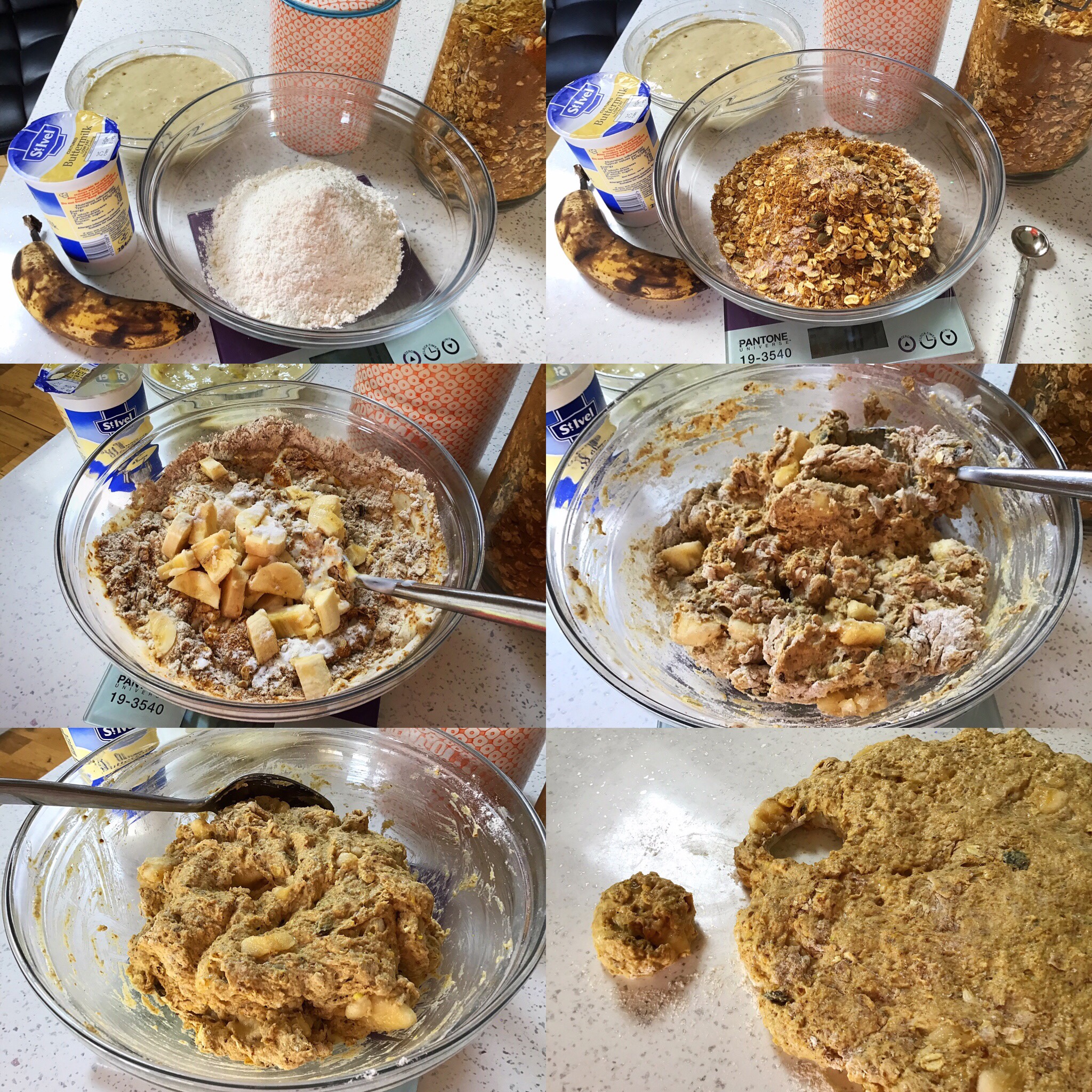 Method
Mix everything together in a large bowl, don't over mix.
*You can now use this dough immediately or let it sit for a little while; I used it immediately
Turn it out onto a floured surface, it will be sticky
Flatten out gently with your hands to about 2cm thick
Using a 3.5-4cm diameter cutter, cut out as many rounds as it produces; keep bringing the leftover dough together to cut more out
Place the bites onto a tray lined with parchment paper
You can now bake these immediately, or let them sit for a little while; I let them sit for about 10-15 minutes
Preheat the oven to 200C fan, 220C non fan, 390F
Bake for 17-18 minutes until golden
They should be soft in the middle but baked; try and catch them before they bake too much; initially they will have a slightly crunchy & chewy outside & soft interior, later they will soften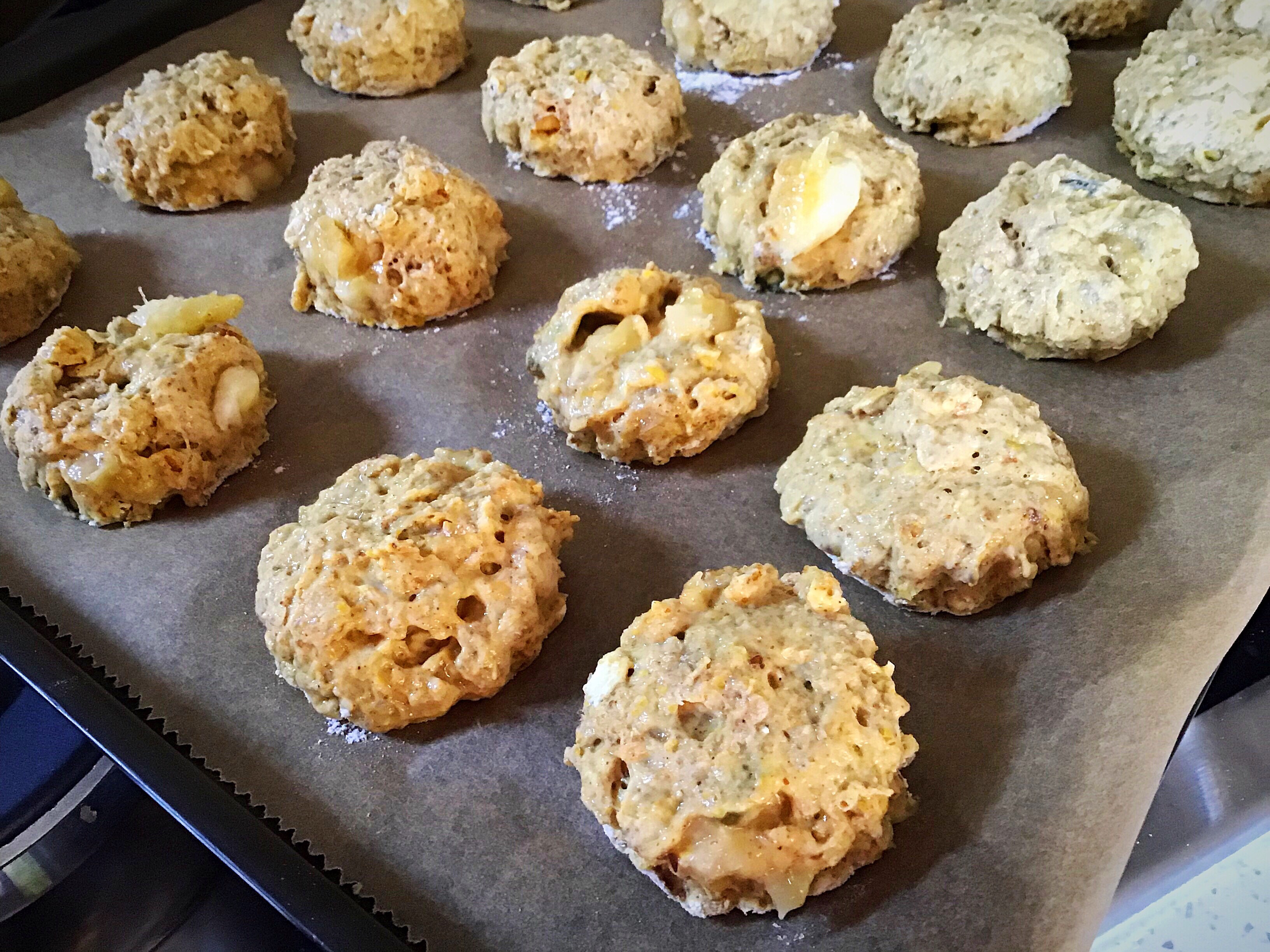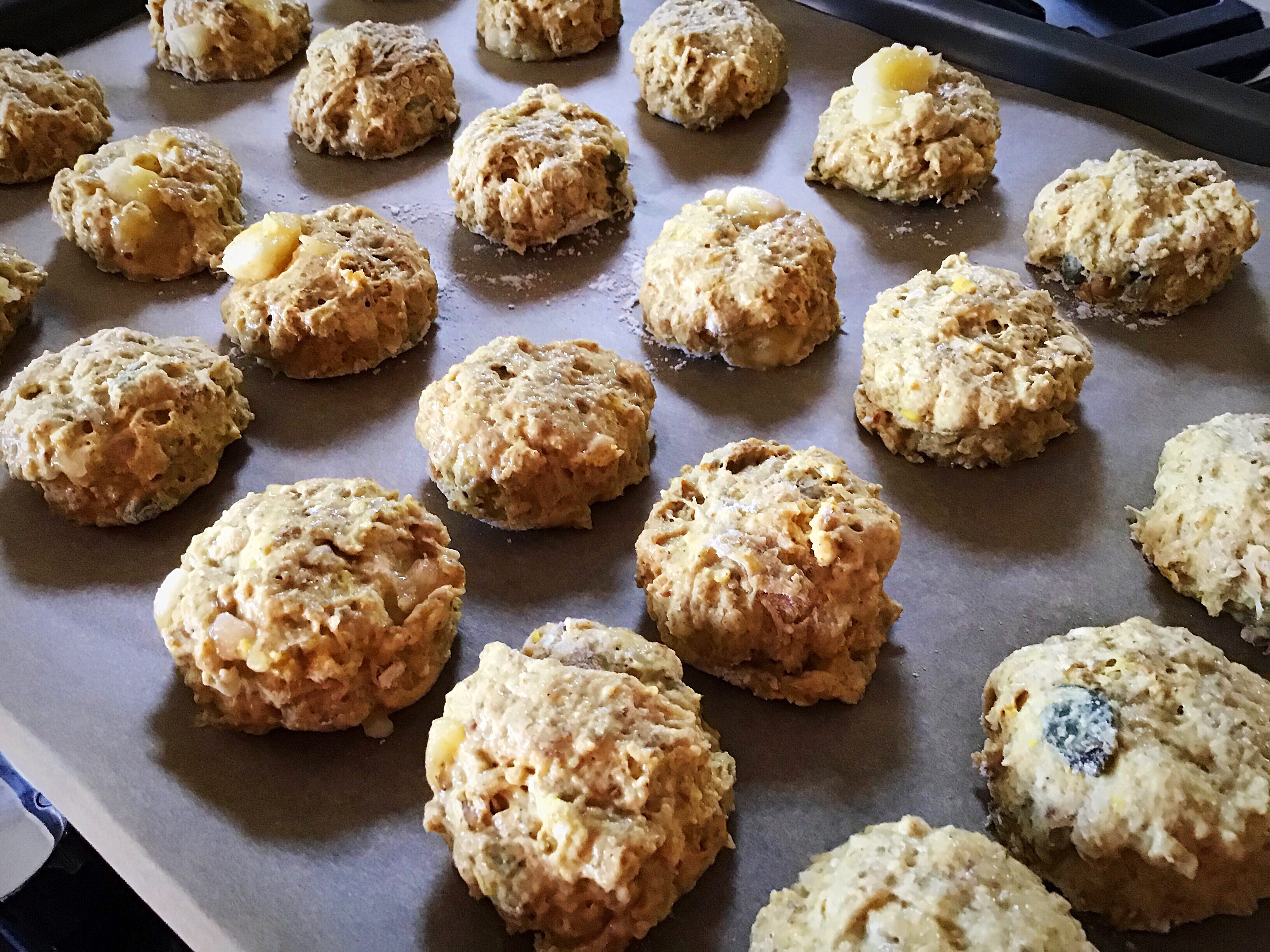 As I said above, they taste good immediately, but even better later in the day. And still good the next day in my opinion!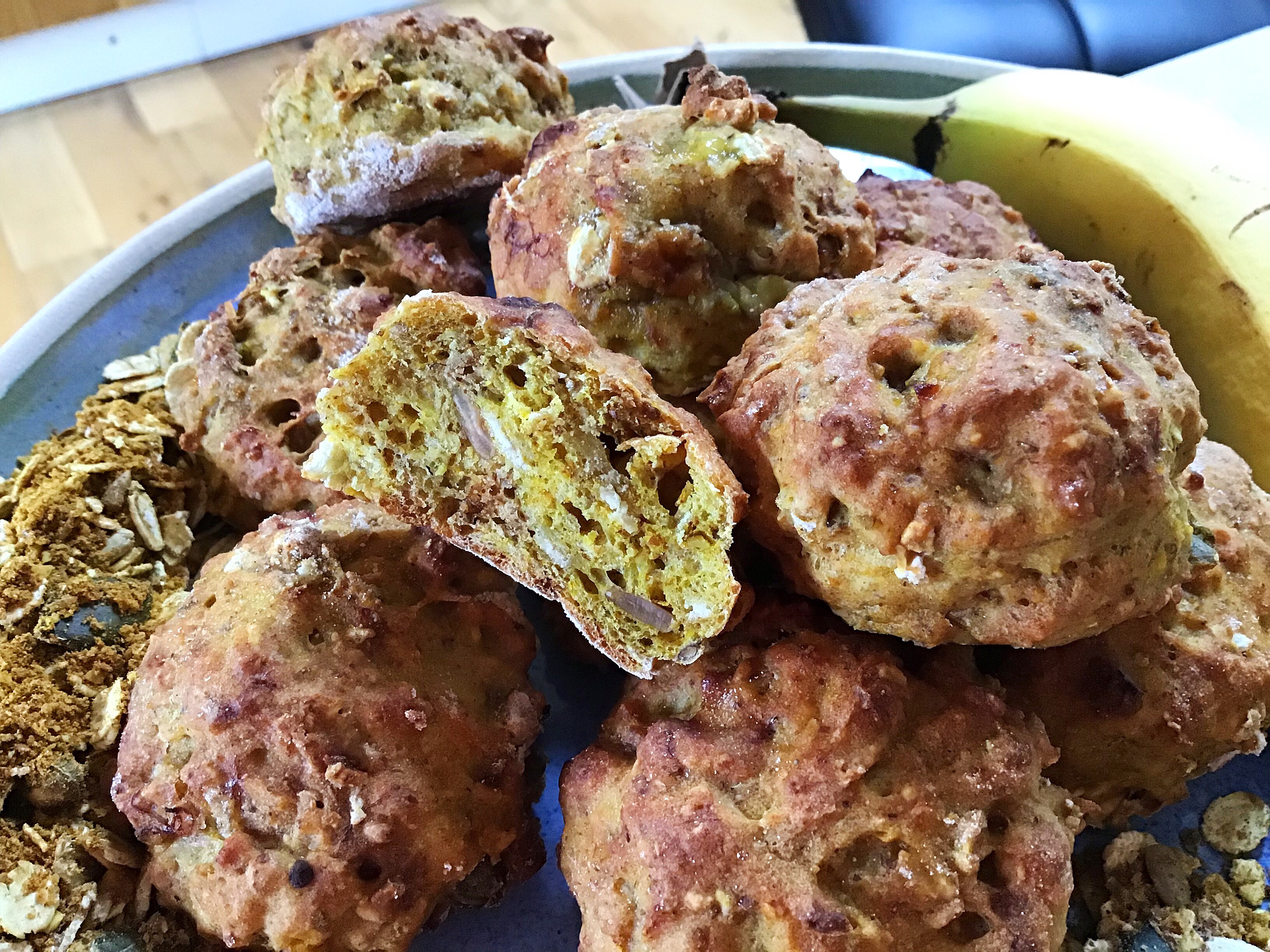 Be warned, they're moreish!