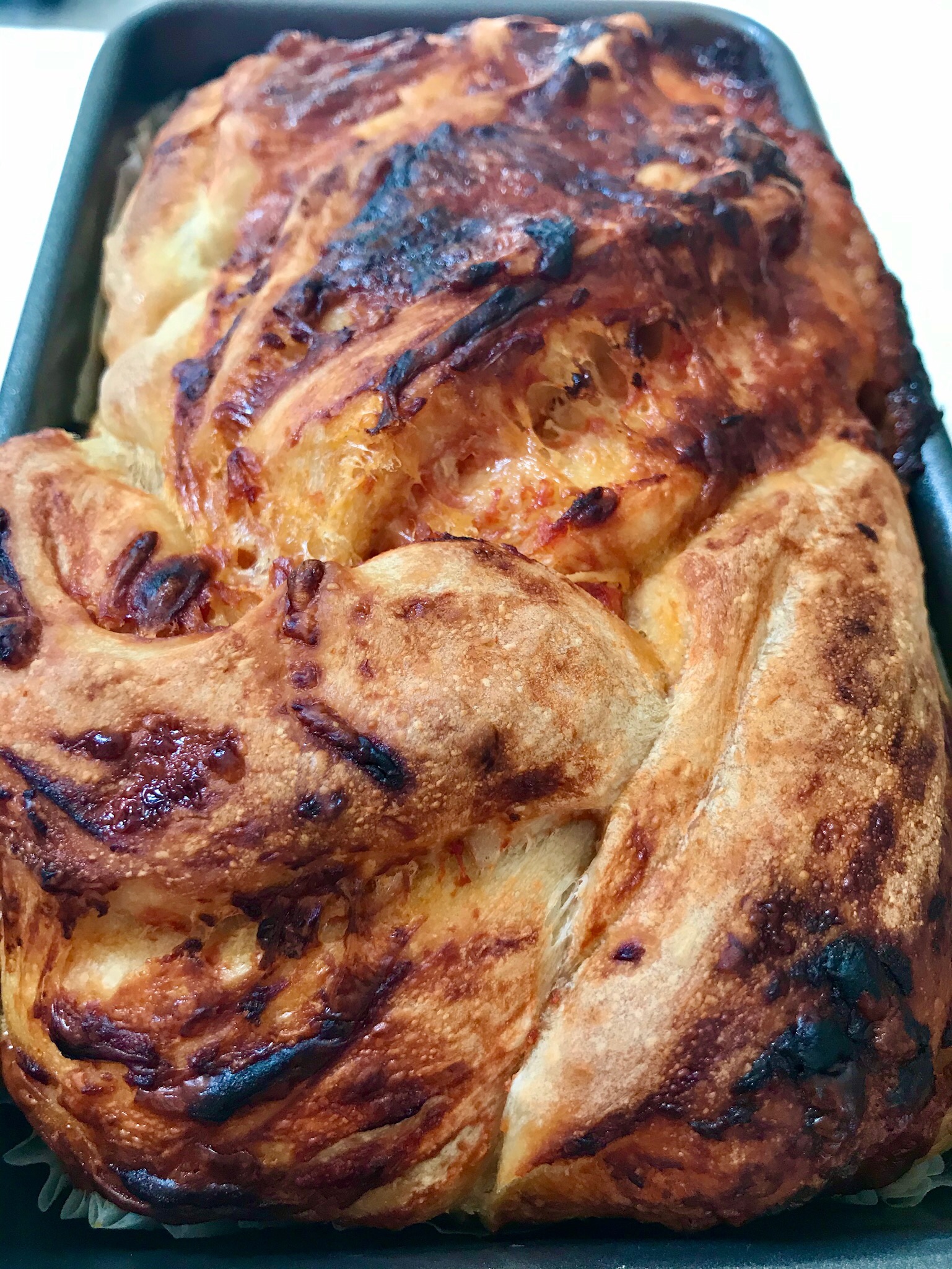 One of the things I love is that I can use my master recipe dough in so many ways, whatever I fancy making, I can use the same dough as a base. Including lots of the creations in my recipe index, and this latest creation from my kitchen: a cheese and ketchup sourdough babka loaf.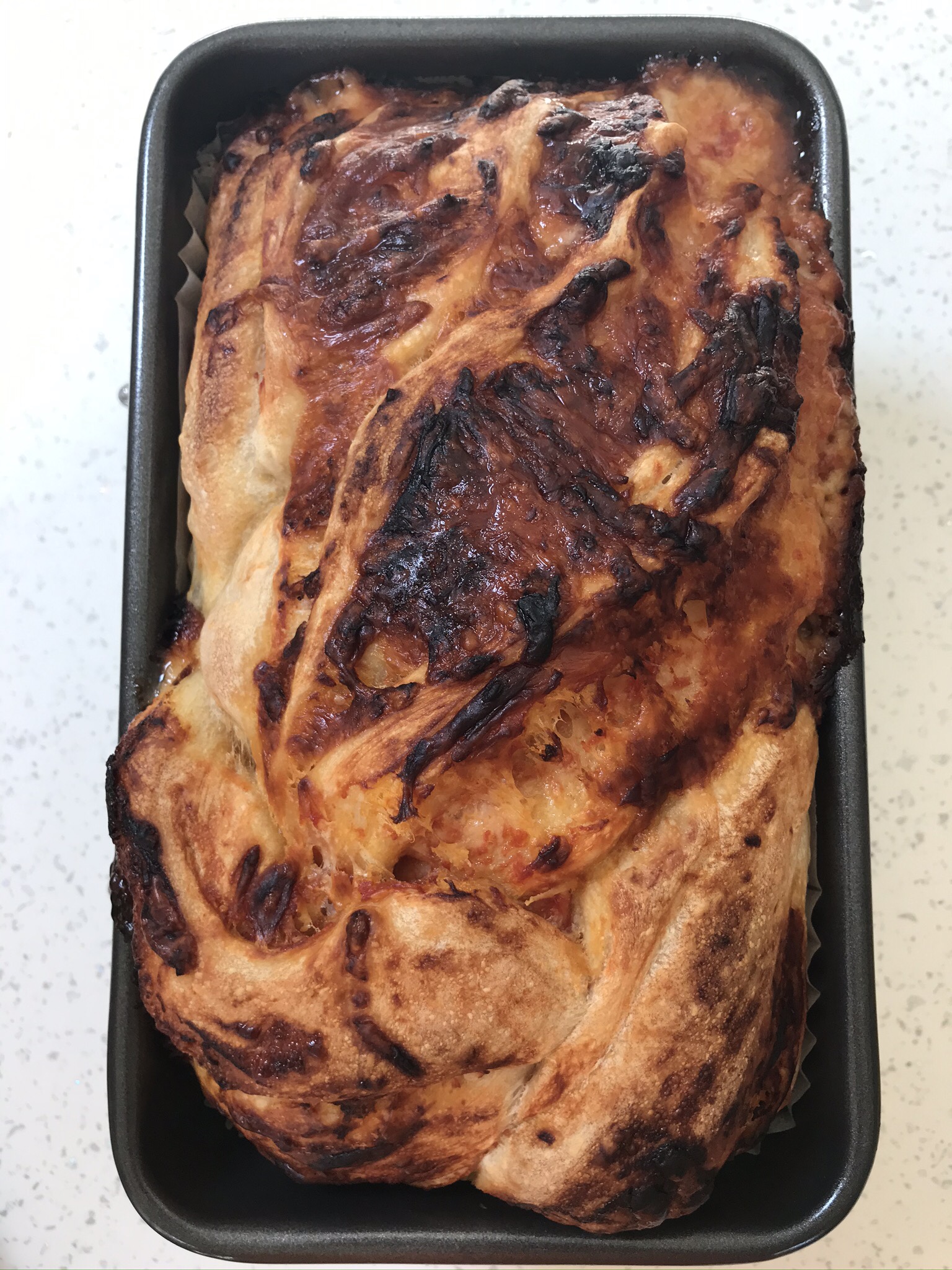 I chose to use cheese and ketchup in this loaf because I knew my son would love it, but you could choose any fillings of your choice: cheese and marmite, cheese and pesto, cheese and chilli sauce, cheese and whatever takes your fancy basically! Or, use the same basis for a sweet loaf..the possibilities are endless!
In this loaf, the cheese melted and the tomato sauce caramelised across the surface to produce something magical!
I was so pleased with how this came out, it made such a soft tasty loaf. To see exactly how I made it, check out my video here.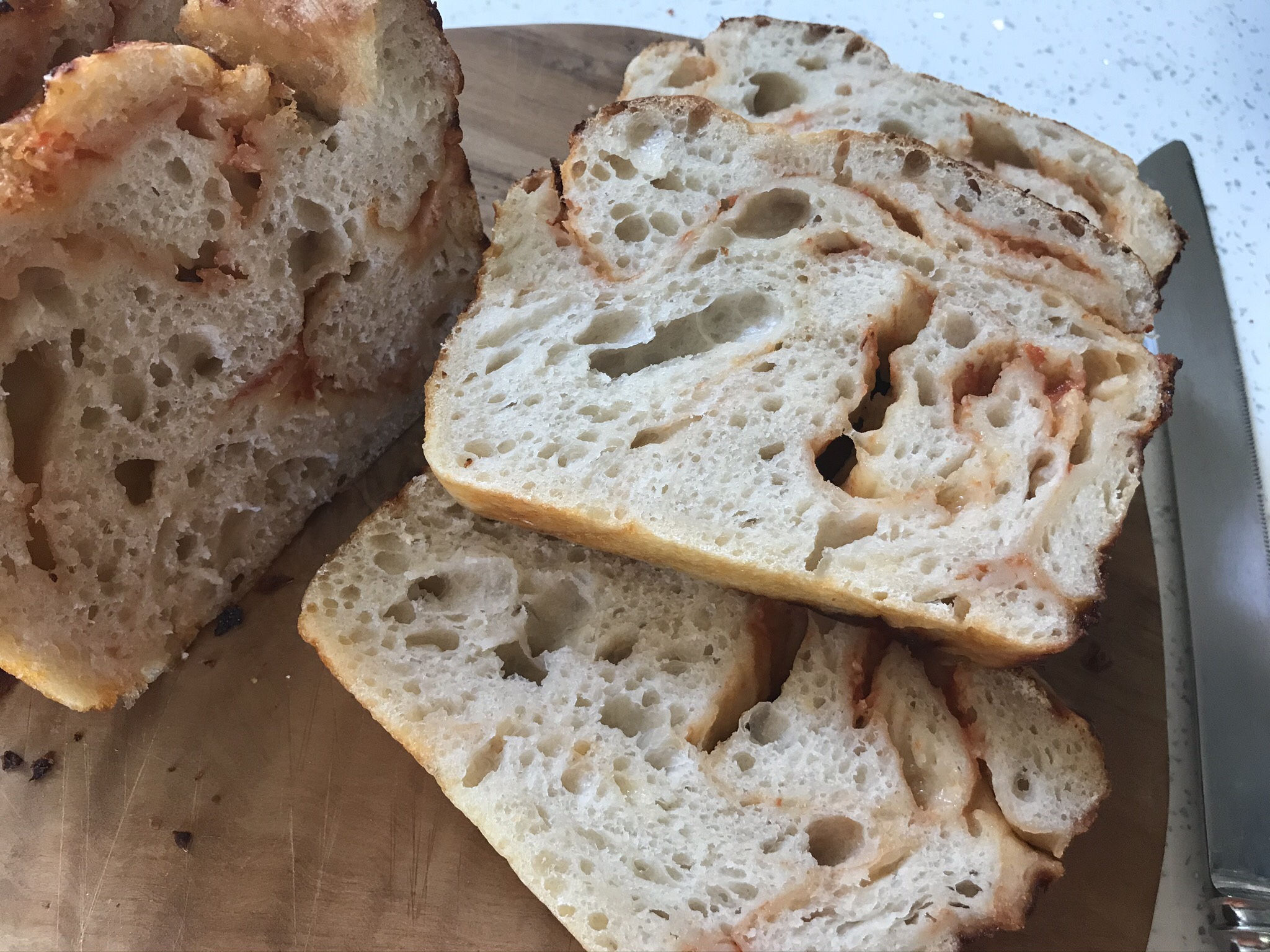 Whatever you choose to fill it with, I hope you love it!